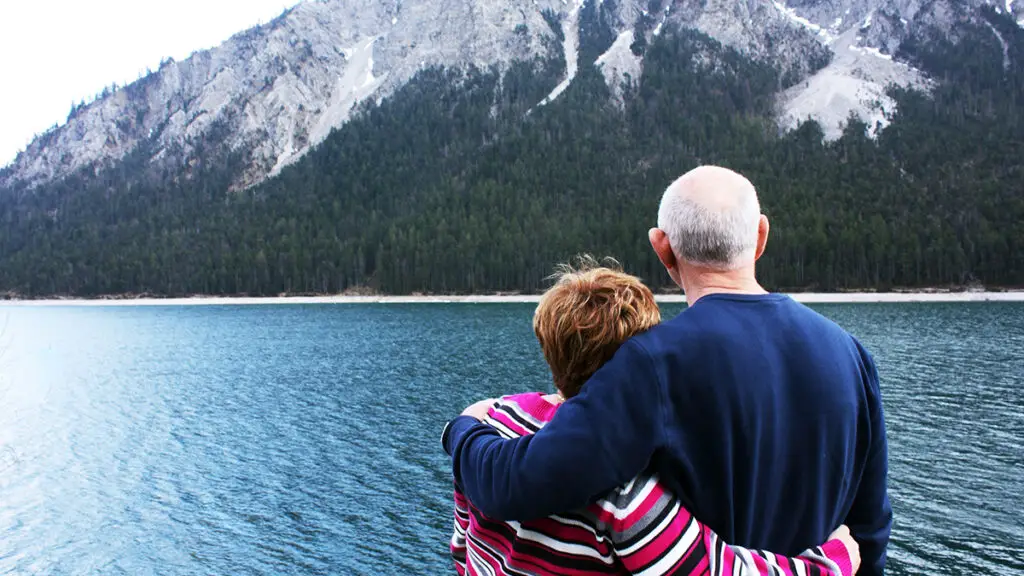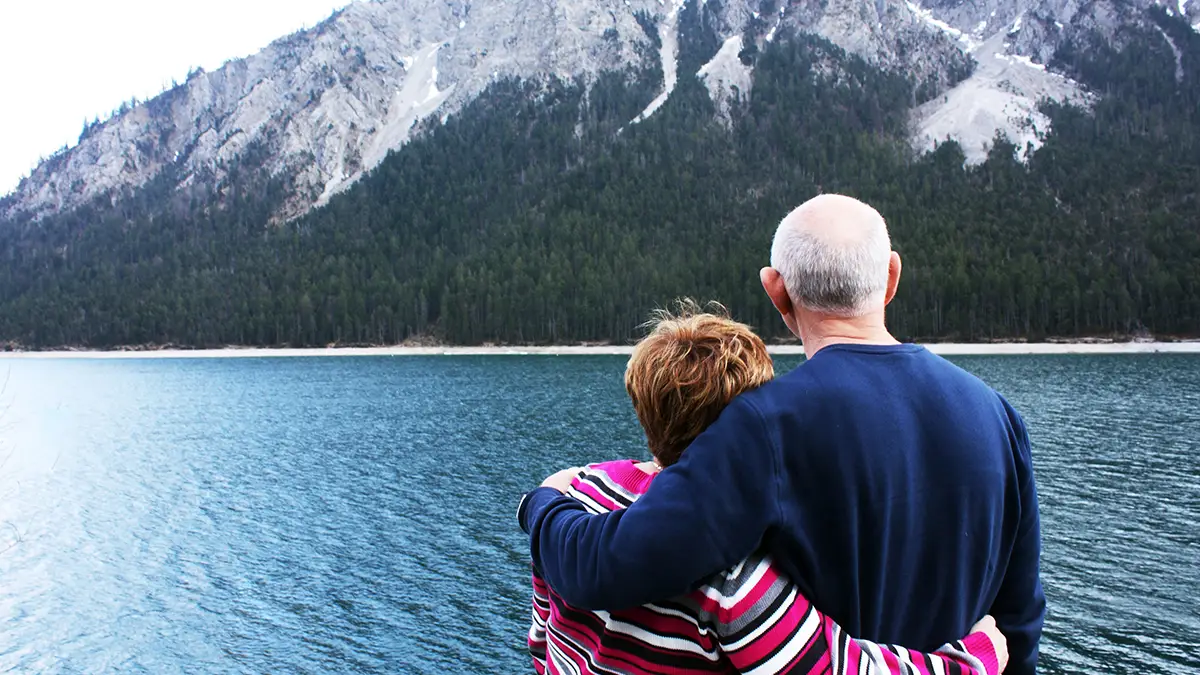 Moving abroad isn't just for digital nomads or exchange students. It's certainly feasible for retirees to create a fulfilling life outside of their home countries. While it does take a bit of work to get the ball rolling, you may find moving to another country in your senior years is the best decision you can make.
3 Reasons to Move Abroad as a Senior
You may not need a reason to move, but in case you were looking for some, follow are three reasons. 
#1 – Lifestyle Change
Whether you are looking for a more exotic local or a simpler way of living, there's a country just right for you. Seeing the world through a different lens can make even those most mundane chores, like food shopping, exciting again. 
#2 – Return to Your Roots
If you moved abroad for work or education, it might be time to give in to your longing for home and return to your roots. In this scenario, you'll have an easier time with certain aspects of the move because your birth certificate was issued by the country, conferring citizenship automatically. 
If you are the child or grandchild of a citizen of another country, you may be eligible for citizenship through a family relationship. Why not do a little research about your genealogical benefits and start a new life somewhere else?
#3 – Financial Benefits
It's not easy to get by after you retire these days. Inflation keeps prices on the rise, and that money you had saved might not stretch as far as you thought. Many countries can provide a better quality of life at a fraction of the cost. 
If you've always wanted to live along the shore, moving to another country might be the only way you'll be able to do it. Beachfront properties may be expensive in your native country, but affordable in another.
Healthcare out-of-pocket expenses are also much lower in many countries. That, coupled with the lower cost of living, and you'll be sitting pretty in your new abode across the sea!
7 Factors to Consider Before Moving
Although moving to another country might seem like a dream come true, there are some things you should consider before moving.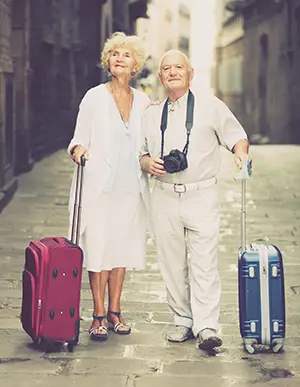 #1 – Culture Shock and Homesickness
Even if you've visited a country many times, living abroad is another experience altogether. The culture shock you feel can be quite intense. You may miss friends, family, and familiar places. You might become depressed. It takes time to get used to the customs in a new area, and the adjustment period can be difficult. 
#2 – Travel Costs
You may imagine you can reduce your homesickness by heading home periodically. However, travel costs often are more than you anticipate. You'll need to arrange for someone to take care of your property in the new country and find transportation home. Remember, traveling during the holidays is prohibitively expensive. Look for off-season rates if you can.
Traveling half-way around the world is more expensive than hopping a border or two. If you believe you will be returning to your birth country regularly, the distance between the two countries should be an essential consideration in your final decision. 
#3 – Expat Cost of Living
You may find creature comforts you've become accustomed to now cost an arm and a leg in your new country. For instance, you might discover that your favorite brand of cookies is exceedingly expensive due to import fees. Or your favorite programming is only available as dubbed in Spanish or Portuguese. These may seem like small things, but they can raise the cost of living and detract from your enjoyment of your new life. 
In many cases, you have two options. You can buckle down and learn to live as the locals do and adjust your expectations, or you can pay for the privileges of a more luxurious lifestyle. 
#4 – Availability of Senior Resources
In many countries, the elderly are cared for in the home by family members. Because of this, there may not be respite services, senior daycare, or even short/long-term care available in the area you choose to relocate to. If you need specialized services, be sure to research whether it is obtainable before moving. 
#5 – Healthcare
Although many countries have national health care programs, the quality of service might not be up to the standards you are used to. Long waits, generic medications, and the time it takes to travel to specialists can make navigating the healthcare system in your new country a frustrating experience. You can find the current ranking for health care here. 
#6 – Property Laws
In some countries, foreigners may not own property. For example, specific areas like Banff Alberta, have unique laws concerning buying real estate. Instead, the property deeds are held in trust by a bank. Before buying any property, consult a reputable lawyer. Property that you own is also subject to taxes and inheritance laws of the country it is in. Make sure you understand what happens to your property when you die and have a will drawn up in the country you reside in. 
#7 – Taxes
U.S. citizens are required to pay taxes no matter where they live in the world. Some countries may also tax you on your pension or social security income, so you'll pay taxes twice. You can find more information on your tax responsibilities from the IRS here. 
How to Research What Country is Best for Your Situation
As you can see, there are many things you should research before becoming an expatriate. Here are some ways you can find out more information about your destination of choice.
Where to Begin Your Expat Research
Numbeo has a crowd-sourced database that can give you a general idea about the cost of living, crime rates, quality of healthcare, and property prices of nearly 10,000 cities around the globe. World Data can provide you with the cost of living and purchasing power related to average income as compared to the United States. 
Each country has different residency requirements. Some countries have made it simpler for retirees to establish residency than others. The Escape Artist has a great list of over 40 countries where you can read a quick summary of what you need to get residency. For more detailed information, however, you'll need to go to the country's official website. 
Older adults have different considerations than digital nomads or students when it comes to choosing a new country of residence. We've looked at the viability of moving abroad as a senior for several locations here at Elder Guru. 
To help you narrow down your choices, we have compiled information on several countries, taking the senior ex-pat into account. Check out our following articles:  
Recommended Reading
Naturally, there are many books on the subject of expat life written by people who have been there, done that. Here are some recommended books to help you plan your move:
Before Making the Move
So you've done your homework and have decided on a place to relocate, which will complement the lifestyle you wish to have in your golden years. However, before you take off over the wide blue yonder, there are a few things you should take care of in your home country. 
Documentation
Make sure your passport and identification or driver's license are up to date. If you can renew early, do so before leaving the country. Although you will be able to get a new passport at the embassy or consulate in your new country, it will take considerably more time and effort to do so. Therefore, having these items up to date will allow you some time to settle in before taking on the renewal process. 
If you need a visa to enter the country, you wish to retire in, and you can get it beforehand, do so. You can often obtain a visa at the embassy or consulate nearest you. Other countries will issue the visa upon arrival, so there isn't any need to be preemptive. 
Important Papers
Even though you may feel that you are leaving everything behind to start a new life, there is some essential documentation you should bring. It's much more challenging to get these papers outside of the country. Be sure to have the appropriate documentation for all family members that are moving to the new country, not just the adults. 
All of the following documentation should have an apostille from the Office of the Secretary of State of the state that issued the original document in the United States or the Canadian office that takes care of that for the country. Not all countries require an apostille appended to these documents, only those that are members of the 1961 Hague Convention. If you are unable to get an apostille before moving abroad, you can have your country's consulate authenticate your documents. 
Documents will also need to be translated if the official language of the country you are moving to is not English. However, the office that is requesting the documentation may have a specific translator it uses in this capacity and not accept documents translated by any other means. So, it's best to wait for the translations. 
Birth, Death, Divorce, and Marriage Certificates
You'll need several original copies of your birth certificate, so get at least three from the issuing agency in your home country. Depending on the laws of the place you are moving to, you may need to present it when you apply for residency, when opening a bank account, and when establishing a line of credit, among others. 
If the name on your passport is not the same as your birth certificate, you may be required to present a letter certifying you are who you say you are. This type of letter can be drafted and notarized at most embassies. 
If you are currently married, you will need to present your original marriage certificate as part of the residency process. If you are a widow or divorced, you may need to present an original copy of the divorce decree or your spouse's death certificate when you apply for residency. These documents are requested so that your correct legal status (married, single, widowed, divorced) is included in your residency paperwork. It may seem archaic, but some countries will not continue your residency application without the pertinent documentation. 
School Records
If you are moving with children or young adults that will be attending school, have their current school records. It is also advisable that you have an official copy of any diplomas you have earned, from high school to post-grad. Your education level may be included in your residency application. Or, if you wish to work in the country, you'll need to present proof of your education. 
Immunization Records and Medical Records
Some countries have immunization requirements to enter their borders. You'll need to present evidence that you have complied with a doctor's note or immunization records. You should also have a copy of your medical and dental records. If you need to see a doctor, it will be helpful if he or she has access to your medical history. 
Power of Attorney
If you can, giving someone you trust a power of attorney in your home country can save you time and aggravation at times. Your situation will dictate what type of power of attorney documentation you'll need. A POA can file taxes and take care of banking problems for you in your absence. 
Open An Online Bank Account in Your New Country
You will probably want to open a local bank account when you get settled in your new country. However, while your residency is being processed, you will need to maintain a bank account in your home country. In many cases, an online bank account will give you more flexibility than your town bank. Capital One 360 and Charles Swab both offer online options with no fees for international withdrawals. 
Set Up a Mail Forwarding Service
For a time, you may want to continue to receive mail from your home country after you leave. Many ex-pats keep a mailing address in their home country and have a mail forwarding service scan their mail and send it to them electronically. Then the mail recipient can direct the mail forwarding service to shred or forward on each item. 
Another reason you may wish to set up a mail forwarding service is that many companies will not ship to international addresses. A mail forwarding provider can receive items you have ordered online at a domestic address and then send them to you in your new country. 
Get International Health Insurance
Even before you become a resident of your new country, you may be covered by a national healthcare plan. However, you should look at international health insurance options as well. Some insurance providers also offer travel health insurance that might meet your needs, depending on the country, your medical situation, and your stay duration. 
Expect the Unexpected
As much as you've researched and prepared for your international move, it's more than likely that even the best-laid plans will go astray. Your attitude when the unexpected occurs, will go a long way in helping you determine the best course of action. 
Government Structure Changes
Sudden changes in the government in the country you have moved to might complicate your life. Residency requirements might be changed, and you'll need to submit additional paperwork or fees. It's also not unheard of that foreign-born residents or citizens are ousted from a country they are living in during times of political upheaval.  
Pandemics and Other Global Catastrophes
During the recent COVID-19 pandemic, countries closed their borders to international travelers. Many ex-pats who believed they had emigrated permanently to another country, decided to return to their home countries before the border closures. Others chose to remain where they were and hope for the best. It's best to have a plan in the event of global catastrophes such as we saw in 2020 when living abroad.
Death of a Loved One
If you are moving to another country with a loved one and that person is taken from you in death, your new residence may lose its luster. The lack of a long-term social support group can make staying abroad emotionally devastating. 
Or perhaps your loved one wanted to be buried in the family cemetery back home, and now you need to find out how to transport them. Getting the paperwork in order and paying the fees associated with transport from another country are not tasks for the faint of heart. 
Your residency status might also be affected, and you'll need to find out what you need to do from immigration if you want to stay in the country after the death of a spouse.   
Becoming an Expat in Your Senior Years Conclusion
Moving to another country can be a fantastic experience. Many ex-pats can have a quality of life that they would not be able to afford in their home countries. 
On the other hand, it's not a choice to be taken lightly. Adapting to a new culture and possibly a new language is difficult at any age. Add in the increased medical issues that come with aging, and becoming a senior ex-pat is even more challenging. Take the time to do your homework before making any decisions, but don't discount the possibility entirely.