Portugal appeals to many when it's time to think about retirement because of its lower cost of living when compared to other European nations. It has been rated one of the best places to retire in 2020 and ranks above both Canada and the United States when it comes to the quality of healthcare.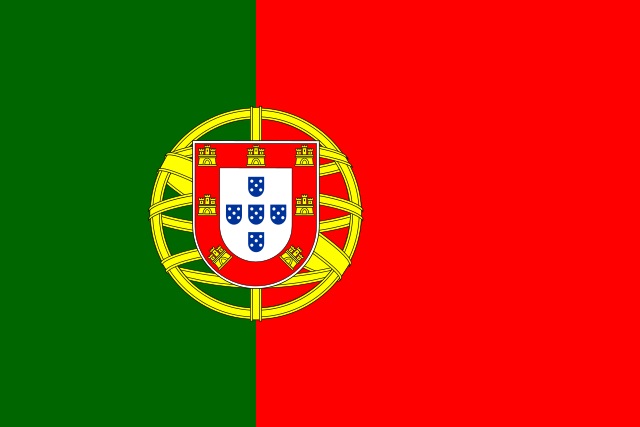 Rent, even downtown, is inexpensive comparatively. You can expect to pay about $500 per month. It's an even better option to buy an apartment. A two-bedroom apartment can be found for $100,00 to $160,00 depending on the area. If you plan to move to Portugal for retirement, and plan on aging there, it is helpful to know what aging services might be available to you as an expat.
Aging Services for Portugal Citizens
The Portuguese culture is elderly inclusive, meaning many older adults remain with their family as they age. In the last decade or so, Portugal has made efforts to support in-home care, although there is still room for improvement. Families that are caring for a live-in relative may be eligible for an allowance of about 55 percent of the national minimum wage.
Until recently, most long-term elderly care was under the jurisdiction of local Misericórdias (holy churches). In 2006, the National Network for Continuous Integrated Care was created in an effort to provide more support to both private and public facilities.
Long-Term Care Programs
The Portuguese government has established several programs specifically designed to care for the elderly. The Programa de Apoio Integrado a Idosos (Program of Integrated Support to the Elderly) focuses on allowing the elderly to stay in their homes as long as possible and providing support for family caretakers.
Related article: Costa Rica Eldercare and Assisted Living
Another program, the Programa Idosos em Lar (Program for the Elderly in Nursing Homes), was designed to improve the quality of nursing homes and encourage the addition of more services. The Programa de Cuidados Continuados (Program of Continuous Care) was behind the creation of convalescence hospitals as well as temporary or permanent care for older individuals.
Because of this movement towards providing better care for the aging population, there are more services available in Portugal these days. These services include daycare centers, home services, nursing homes, residential care, and family accommodations.
Paying for Elder Care in Portugal
The Ministry of Health will pay for most medical procedures although recipients are required to make co-payments based on income. Pensioners who have paid into social security may be eligible for a monthly allowance determined by the degree of dependency and the amount that the beneficiary has paid into the pension.
Related article: Panama Eldercare and Senior Care for Expats
Tax deductions are also available for families that are paying for nursing home care or other long-term care facilities. This deduction varies according to the elderly family member's income and can be anywhere between 25 and 85 percent of the national minimum wage.
Residency Requirements and Benefits
Portugal residency is not excessively difficult to establish. Most foreigners begin with a 120-day stay. With $1,070 proven income, it's possible to apply for a one-year residence permit. This permit is renewed twice for a two-year period. You can apply for permanent residency after five years of temporary residence.
If a foreigner has not worked in Portugal and paid into the social security system, then he or she will not be eligible for residence in government-funded facilities, the pensioner's allowance, or tax breaks. Care would have to be arranged through private facilities instead.
On the other hand, all residents have access to the National Health Service (NHS) program. A second means of health insurance is recommended since there can be high co-payments for some services, particularly pharmaceuticals, although even with a copay, most medications cost between 10 and 25 percent less than the equivalent in the U.S.
Types of Portuguese Facilities Available
There are several options for elder care in Portugal, some of which are government-funded. Other services must be contracted by private institutions and can be quite expensive.
In-Home Care
Governmental services offered for in-home care include meals-on-wheels, cleaning, laundry, and personal care assistance by a visiting caregiver. Typically the caregiver only stays one or two hours at most. However, private agencies offer 24-hour care as well as in-home helpers for all or part of the day.
Informal in-home care in Portugal is about $12 an hour during the day, more for overnight care. Round-the-clock care could cost as much as $9,000 per month. Registered caregivers often charge up to $20 for daytime care.
Adult Daycare Facilities
Daycare facilities in Portugal are open from to 5 on weekdays. Most are maintained by private non-profit organizations with assistance from the social security centers. Daycare is offered to those with low or medium dependency for the most part.
Nursing Homes
Nursing homes in Portugal provide meals, health care, and activities. There are long waiting lists for many institutions, especially those that are scaled so that patients pay according to their income. More nursing homes are offered by private agencies than daycare or in-home assistance programs.
A single room in a nursing home facility might cost $2,100 per month without medication or special treatments. Palliative treatment facilities might cost $1,500 per week depending on the level of care needed.
Portuguese Services for Alzheimer's
Most nursing homes are not equipped for patients with Alzheimer's. Nor are daycare programs designed for those with Alzheimer's or other high care conditions. More than 80 percent of those with Alzheimer's live at home with family members.
Related article: Eldercare and Assisted Living in Mexico for Expats
Non-profit groups such as Associação Alzheimer Portugal can sometimes negotiate with facilities to provide specialized care for those with Alzheimer's, however, generally, this condition is considered "non-typical" and isn't included in the provisions of other government programs. Alzheimer Portugal also provides respite care and group counseling to support family caregivers.  
If Alzheimer's is a factor in deciding on where to live in Portugal, be sure to check the Associação Alzheimer Portugal to see if there is a support network in the area you are considering. 
Portugal Eldercare Conclusion
Portugal ranks well in the quality of life for those who have retired. The national health care provides adequate care for most medical conditions, although foreigners will need to have a secondary insurance policy since they are not eligible for all of the programs set up for Portugal's citizens. Quality care for those with Alzheimer's might be more difficult to access in Portugal, however.
Future Reading
There are a variety of books to help inform your decision on whether to move to Portugal or not. Here are a few: