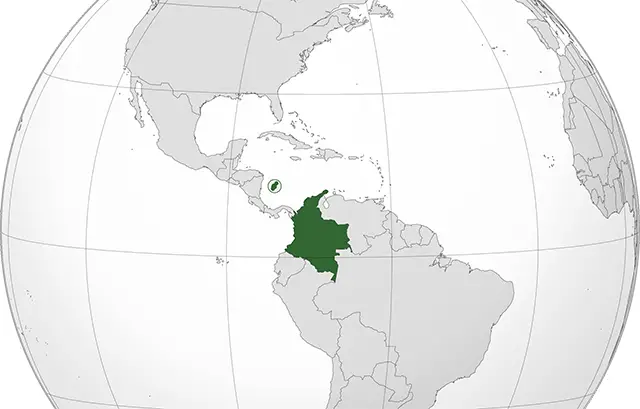 Want to retire long-term in Colombia and wondering what the elder care situation is like? Colombia is on International Living's best places to retire list. The country has several fabulous things going for it. The climate is uniformly spring-like nearly year-round. A retirement visa isn't a huge hassle for most people. Your dollar will go further with the high exchange rate.  WHO ranks its health system higher than both the U.S. and Canada. However, you may want to think again about relocating to Colombia as you age.
Quality of Colombia's Healthcare
Colombia has 24 of the best hospitals in Central and South America. Nine are in the capital city Bogotá and nine are in Medellín. As far as health care goes, Colombia is at the top in Latin America.
The World Health Organization has ranked the country's health system at 22. However, the reality is that the quality of health care for the elderly is highly dependent on where they live in Colombia. Those that live in urban areas have better access to facilities than those that live in rural areas. The southernmost and northernmost areas have fewer medical facilities and in general, the quality of care is lower.
Entidades Promotoras de Salud
Colombia has a public health care plan called Entidades Promotoras de Salud (EPS) which is regulated by private companies. To take advantage of EPS, you must have a resident cédula (identity card) and a payment of 12 percent of your pension income. 
Those that can afford it, purchase private health insurance coverage to cover co-pays and services that are not offered through the public system. One private health care company that provides supplemental healthcare in some areas, EMI, has a list of doctors and nurses that make house calls for a $25 per month fee. 
Even with co-pays, the cost of most health care procedures is far less than what you might pay in the United States or Canada. Medications can normally be bought without a prescription at a pharmacy. However, doctor's appointments or getting in to see specialists may take weeks to schedule. 
Elder Care Responsibility
Colombia's Constitutional Court declared that family members are obligated to provide assistance for their elderly relatives. Passing the bulk of the responsibility to family members means there are fewer services specifically set up to aid the elderly or support the caregivers. 
Sadly, one report states that in Bogota, three out of five senior citizens are being mistreated by their family members.
The lack of organized services affects the elderly in other ways. Approximately 41 percent of those over the age of 60 have symptoms of depression but remain untreated. Nearly 84 percent of the same group have at least one chronic health condition such as hypertension, reducing the quality of life for senior citizens in the country overall. 
Ease of Daily Activities
Unlike some other Latin American countries, Colombia does not have a system in place to assist senior citizens in their daily activities. Long lines at the bank, at grocery stores, or the doctors make simple tasks all-day events. About 71 percent of bus stops do not provide places for the elderly to sit while waiting, although more than 50 percent of urban elderly use public transportation. 
Elder Safety Concerns in Colombia
Although Colombia's overall level of safety has improved in recent years, drug trafficking, armed conflict, and displaced families are still concerns in many areas within the country. The elderly in these areas are particularly vulnerable. There are a few charitable organizations that provide basic health care, food, and shelter to displaced elderly. However, it's common to see homeless men and women over 60 on the streets of large cities such as Bogota or Cali. 
With inadequate facilities in place for their own elderly, you may find that the quality of care in Colombia is not up to first-world standards in some areas.

Ease of Residency and Cost of Living
To get a pensioner's visa, you'll need to prove you receive three times the minimum wage in Colombia. The minimum salary in Colombia is 877,803 pesos per month in 2020, or $801 USD when converted.
To prove your social security income, you'll need an apostilled SSA Benefit Verification letter. You can request this through the social security website. If you have a private pension or 401k plan, you'll need an apostilled verification too. 
As a foreigner, you will not be eligible for the few senior citizen support programs available by the government. Government pensions are provided for citizens who have contributed 1,300 weeks of contributions. Pensioners also must have reached the age of 62 for men and 57 for women. 
The cost of living is about 16 percent less than most of the United States, so your dollar will go further. Meals can be found for under $5 and rent averages about $500 per month. 
English Language Barrier
Only about 4 percent of the total population in Colombia speaks English fluently. You'll find a higher likelihood of someone speaking your language in larger cities such as Bogota, Medellín, and Cali. You'll need to have at least a mid-to-high level of Spanish to conduct your daily activities in most areas. 
Three islands, however, off the coast of Colombia, claim English as the dominant language. So if you settle on Providencia, Santa Catalina or San Andrés, language won't be as much of an issue. However, island living has its own challenges.
Colombia Long-Term Care Recap
Although moving to Colombia might seem like a good idea in your golden years, there are definitely some things to consider before you make the leap. Language is a big factor. If you aren't fluent in Spanish, it may be more difficult for you to access the high quality medical care Colombia provides. 
The government ruling that the elderly should be cared for by relatives, unfortunately, isn't adequately supported by government-funded agencies. That means that there are fewer daycare facilities and next to none respite services for caregivers. If you are the primary caregiver for a loved one, this lack of support may be an important determining factor when deciding if Colombia is for you. 
On the other hand, Colombia is the land of eternal spring. The cost of living is very affordable and a pensioner's visa is relatively easy to obtain.
Related Posts: