Looking for a senior driving self-assessment test, something you can use to help get a parent to stop driving, or at least evaluate whether it's time? The download in this article could help.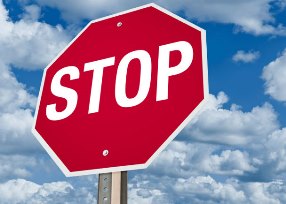 Driving means independence starting from the tender age of 16 in the US. For older adults, driving also means having a higher risk for motor vehicle accidents.  The National Highway Traffic Safety Administration reported that in 2012, more than 5,560 older adults were killed and more than 214,000 were injured in motor vehicle crashes. This amounts to 15 older adults killed and 586 injured in crashes on average every day.
This may come as a surprise as AAA contends that older adults are actually safer drivers. They are more likely to follow speed limits, wear seat belts, and avoid drinking and driving.  Seniors typically drive less at night and in bad weather.
Yet in spite of these precautions, seniors are more likely to be injured or killed in motor vehicle accidents due to medical conditions and age-related vulnerabilities. They experience an age-related decline with reaction time, vision and hearing which can definitely impair their driving ability. In short, seniors are outlasting their ability to safely drive by 7 to 10 years.
Signs that it might be time to consider alternative transportation options include:
Dings and scrapes on the car (these can be a red flag, ask questions if this is the case about what happened)
Fender benders and traffic tickets
Difficulty navigating to familiar places
Missed appointments
Forgetting the purpose of trips
Consistent reports from observers of unsafe driving
Elders can use a self-assessment tool from the American Automobile Association to assess their own risks.
Download the Senior Driving Self-assessment Test
This self-rating form is designed to help you examine your ability to keep driving safely. Through knowledge and self-awareness, you can make better informed decisions about when to get behind the wheel and when to seek other forms of transportation.
You can also download a physician's guide to assessing and counseling a counseling senior drivers' safety.
If it's time to put the keys aside, you can locate your nearby Area Agency on Aging at our State Resources page for alternative transportation options in your area.