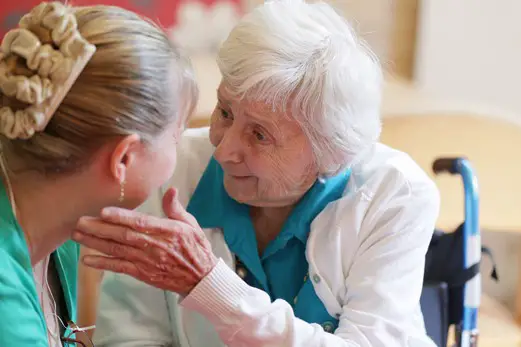 What is the cost of dementia care?
The cost of dementia care outpaces heart disease and cancer, two other leading killers, in cost over time. Researchers recently found that dementia patients on Medicare faced far more out-of-pocket expenses. The average cost to a dementia patient after Medicare pays its share was $61,522, over 80% more than heart disease or cancer patients paid.
Largely, this discrepancy is due to the cost of in-home caregivers, who attend to a dementia patient around the clock. This expense is usually not covered by Medicare. When a patient's family member misses or leaves work to care for them, or when the patient becomes hospitalized, costs soar even higher.
On a national scale, dementia's cost is growing as well. The rate of patients with Alzheimer's, a common form of dementia, is expected to increase by 40 percent in the next ten years. By 2050, a projected 13.8 million Americans may suffer from the disease, with a projected cost of $1.1 trillion and one in every three Medicare dollars.
(See the Alzheimer's Disease Caregiver Guide.)
Closer to home, caregivers feel the impact too. Friends and family of dementia patients were estimated to provide 17.9 billion hours of unpaid care in 2014. Many caregivers work long hours, report high levels of stress and depression, and have household incomes of $50,000 or less. Dementia takes not only a financial toll but an emotional one on the entire family.
The Health and Retirement Survey, a federally funded survey, conducts detailed interviews and estimates costs every two years. Their researchers collect data on income, health and demographics. The survey links to the Medicare database.
Data from the survey suggests that dementia patients – those needing full-time or nursing home care – and their families are the ones spending from their savings. Health insurance will cover hospital and office visits, but rarely consistent care such as an in-home aide. Thus, these expenses need to be paid out-of-pocket and often drain a family's income.
The survey estimates the annual cost of caring for a family member with dementia at about $18,000. For certain demographics – racial minorities, widowed or unmarried women, or people without a high school education – the financial burden tends to be more pronounced. Dr. Carol Levine, director of New York City's Families and Health Care Project, says that "The impact is greatest on families with the fewest resources to start with."