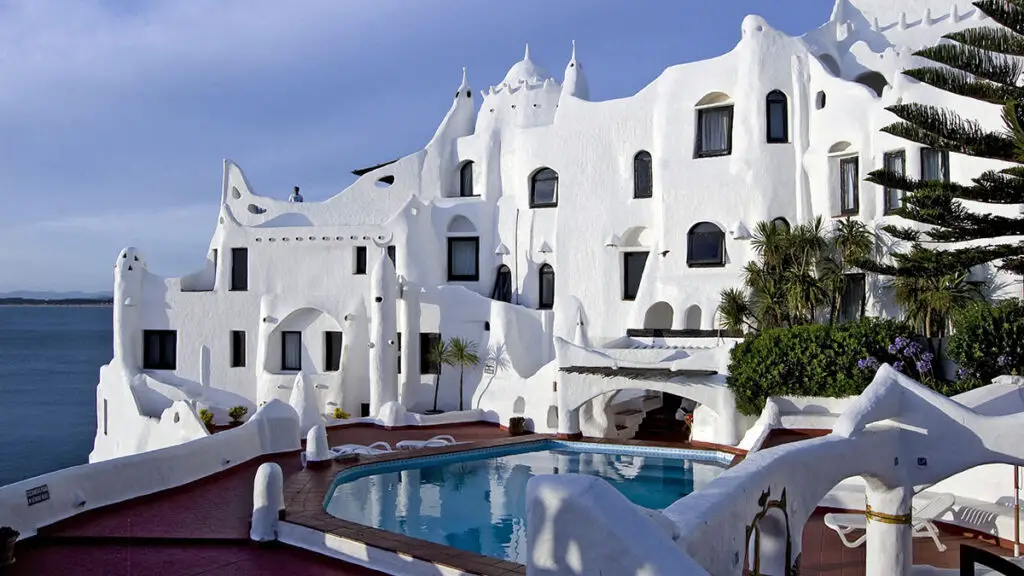 Uruguay ranks in the top 20 best countries to retire in 2020, even though many people have no idea where it is. (Hint: It is bordered by Argentina, Brazil, and the Atlantic Ocean.) Uruguay has a stable economy, plenty of beaches, and a national health care system. On the other hand, your dollar won't go as far in Uruguay as it does in other Latin American countries. Let's break it down a bit.
Uruguay's Ease of Residency
A retirement visa has no income requirement. If you don't qualify for this type of visa, you'll need to prove that you have a monthly income of about $1,500 from any sources, including social security, pensions, or business income.
A temporary visa is all that is required to live full-time in Uruguay, to begin with. Getting your permanent residency can take up to two years. Then, you can apply for citizenship after five years of residency.
During the visa process, you'll be required to get a carné de salud (Uruguay health card). This process involves a health screening at an approved clinic.  You will be issued a temporary cédula while your application is in transit. Once it is completed, you'll turn in your temporary card for a permanent one.
Uruguay's Healthcare for Expats
There are both private and public health care options in Uruguay. The country has 56 public hospitals, 48 private hospitals, and one university hospital. The British Hospital in Montevideo not only has a high quality of health care services but also has doctors that speak English and make house calls.  
Uruguay has a high rating for medical staff competency, only moderately long wait times, modern equipment, and for those in urban areas, convenient access to medical care. There are several health insurance policies available. However, most citizens and residents use a system called mutualista, which is a hospital membership plan for private hospitals. It has a monthly fee, about $100 – $150 per month, and small co-payment for most procedures. However, there are age restrictions and pre-existing condition guidelines that may exclude you, especially if you are over 60.
Fondo Nacional de Salud
The national healthcare system is called Fondo Nacional de Salud. It is entirely free and meant to provide coverage for those with low income. Public hospitals face the same challenges of overcrowding and underfunding as other countries. To access the public healthcare system, you'll need to present your cédula, ID card, which you will be issued when you begin the residency process.
There are also several membership programs for ambulance service and doctor visits. You would pay about $25 per month and then have a $5-7 copay to see a doctor, slightly more for other procedures. If you belong to a mutualista, it's less expensive to get your prescriptions from that pharmacy, but you can also get medication from a local pharmacy. Medication out-of-pocket costs are somewhat lower than in the U.S.
Expat Transportation in Uruguay
Cars are expensive in Uruguay. However, most areas have an extensive bus system. Many residents find it easy to get around by taxi, scooter, or on foot. Highways are also well-maintained. 
Uruguay has two prominent airports. The Carrasco International Airport is in Montevideo, and the Laguna del Sauce Airport is in Punta de Este. Both cities are popular with ex-pats. Bear in mind that Uruguay is a long way from North America. A plane trip is nearly 10 hours to Miami, Florida.
Uruguay's Climate
Uruguay has four seasons; however, they are not extreme. Most of the country has a humid tropical climate. Spring is damp and windy. Summer is warm. Autumn is cool. Winter is wet and chilly. Uruguay gets rainfall throughout the year. 
High winds that blow from the pampas of Argentina cause sudden weather and temperature shifts in Uruguay during the spring and winter.
Cost of Living for Expats in Uruguay
Uruguay isn't the most affordable place to retire in Latin America. However, it still is about 30% cheaper than living in the U.S. overall. 
Montevideo is more expensive than other areas but offers the most amenities. In 2018, it was rated as the third most expensive city in Latin America. Rent on a three-bedroom apartment downtown will cost about $700 per month. In the suburbs, you might only pay about $500 for the same living arrangement. It is possible to live comfortably for about $3,000 per month.
Salto is the second-largest city and has a much lower cost of living. You could probably live comfortably here for about $1000 a month.
Taxes for Expats
Uruguay does not require that you report income that you earn from outside the country, including social security, pensions, and other sources of income. Any income earned within Uruguay is subject to a 12% flat tax.
Retiring in Uruguay Drawbacks
Uruguay is relatively undiscovered by ex-pats. In most areas, outside of Montevideo, you'll need to have a good level of Spanish fluency. Uruguay is also more European when it comes to customs and culture than you might expect, which may or may not be a drawback. It will undoubtedly require some adjustments, though.
Fewer ex-pats also mean fewer tourist-like attractions. However, if you are looking for a relaxed life without all the frills, then Uruguay may fit the bill.
As mentioned earlier, automobiles are expensive. If you can do without one, then this won't be an issue. You won't find it as cheap to live here as in other Latin American countries, either. For example, on average, food and lodging in Uruguay are about 50 percent more expensive than neighboring Brazil and 30 percent higher than Argentina.
Other Highlights
Uruguay is a country that has strict discrimination laws. As such, the LGBTQ community finds it incredibly supportive. Tango and Candombe are national dances that have been classified as representatives of its Intangible Cultural Heritage by Unesco.
Uruguay is the fourth-largest wine producer in South America, which is something you should not miss out on sampling while you are there. Finally, with 660 km (410 mi) of coastline, beachfront property is definitely something to look into if you are considering moving to Uruguay.
Further Reading
Consider these books to learn more about retirement and expat life in Uruguay: