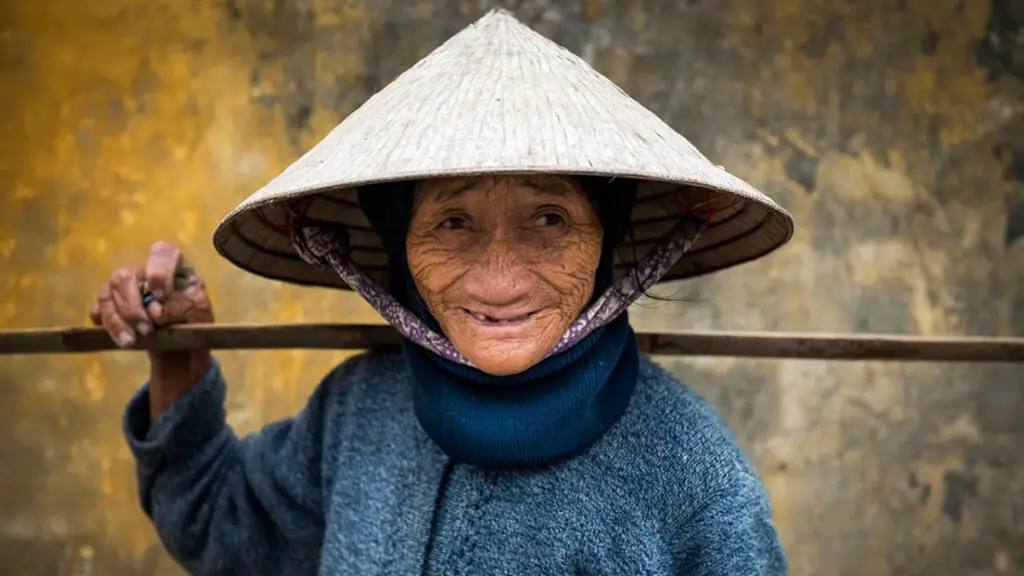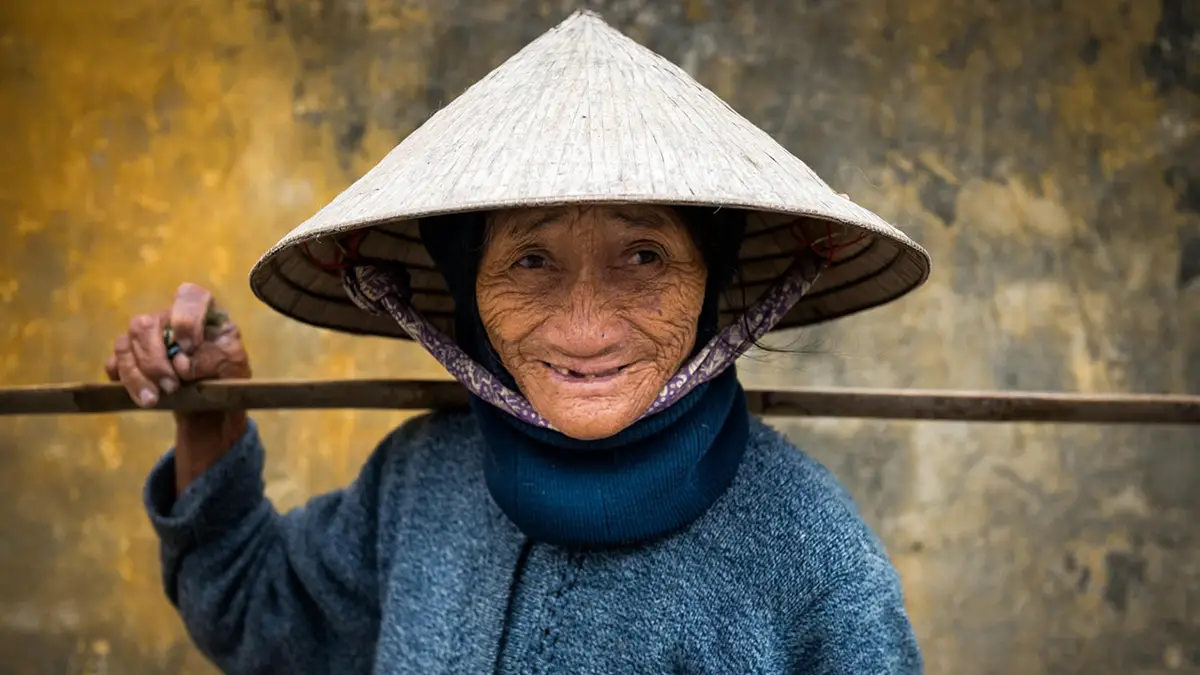 Vietnam has been rated as one of the top places to retire in the world. Although there are certain drawbacks to spending your golden years in this history-rich country, there are some definite benefits.
Vietnamese Elder Care Overview
As is common with many countries outside the United States, most senior citizens in Vietnam live with their families. The dominant philosophy is "Tu dai dong duong," which means four generations under the same roof.
Currently, people over the age of 60 make up about 10 percent of the total population, nearly 9 million people. By 2030, that number is predicted to increase to about 17 percent of the country's inhabitants. By 2050, it is estimated that a third of the country's population will be over the age of 60, while those over the age of 80 will make up about 6 percent. 
When younger generations move to urban areas for work, the elderly are often left to fend for themselves. Many prescriptions and treatments must be paid out-of-pocket. In 2005, this amount was more than 67 percent of all medical expenses among the elderly. About 40 percent of senior citizens do not have any health insurance.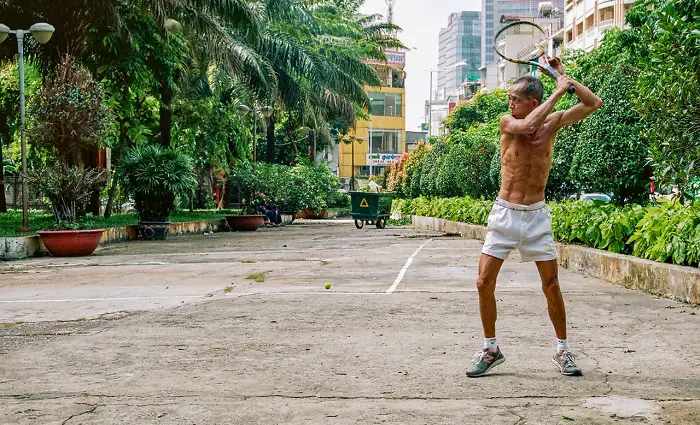 Each of the fifty-eight provinces in Vietnam have between one and three state-run homes for the elderly. They primarily accommodate abandoned or seniors in need of financial assistance. 
Private nursing homes have become a growing trend in urban areas. Most residents report being satisfied with the care that they are given. Nursing homes are comparatively expensive for citizens, but not to foreigners. Many cost between 10 and 15 million dong, which is equivalent to about 450 to 660 U.S. dollars per month. 
In 2016, the Intergenerational Self-Help Club (ISHC) was implemented to help with elder care in Vietnam. Currently, there are 3,200 facilities across the country. The ISHC provides annual health checks and some home care for the elderly through a volunteer network. 
Benefits of Retiring in Vietnam
There are numerous benefits to retiring in Vietnam and spending your golden years there. The most immediate benefits are the low cost of living, the beautiful settings, and the access to healthcare. Retirees are finding it very easy to extend their savings and income by retiring to lower-cost countries like Vietnam while simultaneously eating healthier, being more actives, and keeping the mind sharp by immersion in another culture.
Low Cost of Living
The cost of living is low throughout Vietnam. You can live well in Ho Chi Minh City and Hanoi for under $1,000 a month. You need even less to be comfortable in outlying areas.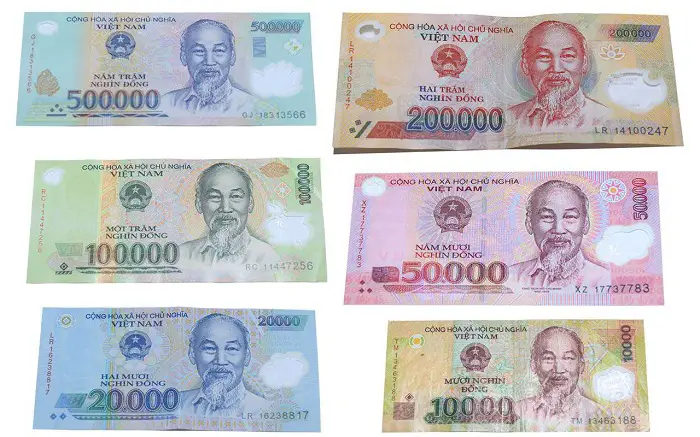 Many items cost up to 25 percent less than what you would pay in other Southeast Asian countries. A full-time live-in maid will cost about $125 per month. If you want to have just an occasional cleaning, it will set you back about $3 per hour. 
Beautiful Vietnam Settings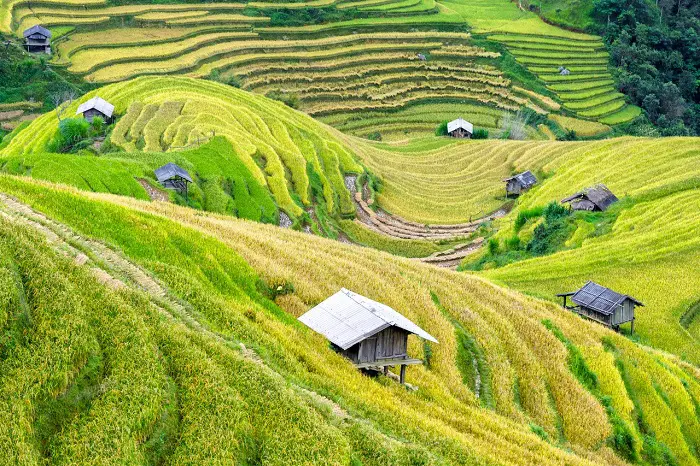 The beaches and other natural areas are amazing. Da Nang, Vung Tau, Hoi An, and Nha Trang are smaller urban areas with beaches within walking distance. The country has incredible historical sites. Its ancient culture is rich in tradition, and its people are friendly. English is spoken by many who live in tourist areas, making communication more straightforward than what you might find in the countryside.
Healthcare Access
Private hospitals are usually better equipped than public hospitals in most parts of Vietnam. Doctors and staff in large cities like Ho Chi Minh City and Hanoi often have been trained in other countries and are fluent in English or French.
It is relatively easy to get medicine at pharmacies without a prescription. However, be sure to check expiration dates. It's also not too tricky to bring prescription medication into the country as long as you have a copy of the prescription and a letter from your doctor verifying it's for personal use. 
Drawbacks to Retiring in Vietnam
Despite all of the benefits of retiring in Vietnam, there are, of course, drawbacks. Obtaining residency will be the first hurdle for retirees hoping to spend their remaining years in the country. On top of that, there is the language barrier and the culture itself – very different from western countries. And, while healthcare may be accessible, it may not be of the quality westerners are accustomed to.
Obtaining Vietnamese Residency
Vietnam does not have a retirement visa program, making it more difficult to obtain residency. As an expat, you can get a one or three month visa which can be for either single or multiple entries. Although visa extensions are sometimes available without leaving the country, you may need to factor in a trip out of the country every few months. 
On the other hand, if you have family that is Vietnamese, you can obtain a Permanent Residence Card that is renewable every three years. If your parents were born in Vietnam or you are married to a citizen, you are eligible for a five-year visa exemption. 
Vietnamese Language and Culture
If you are not living in a tourist area, you will need to have a competent level of Vietnamese to manage daily activities. People will not speak English regularly (if at all), and finding ways around the language will be difficult. Further, trying to figure the language out will not come as easily as some other languages; Spanish, for example.
Furthermore, adapting to the culture in Vietnam might be more than some expats can handle. There are far more similarities (for Americans, as an example) retiring in Europe or North America than there will be retiring in Southeast Asia. Customs are not the same and expectations are different. Unless you are already familiar with Vietnamese culture, expect this to be a massive hurdle you will have to overcome.
Healthcare Quality 
The quality of healthcare is lower when compared to many nations. You may actually need to leave the country to get the treatment you need. If you live in a rural area, your access to healthcare services is diminished. You should have private international health insurance before you travel to Vietnam to reduce out-of-pocket expenses. 
There is a national ambulance service in Vietnam. However, be prepared for a long wait. Paramedics may not speak English. The equipment in the ambulance may also not be of the best quality. A taxi to the closest private hospital might be your best course of action in the event of an emergency.
There is a shortage of qualified physicians in some areas. Averaged out, there are eight doctors per every 10,000 people, with most of them practicing medicine in urban areas. Rural areas have limited equipment at their disposal for diagnosis and treatment. Hospital overcrowding is also an issue. With bed occupancy between 120 and 160 percent in central and provincial hospitals, at times, two or three patients share a bed.
Other Health Concerns
The tap water, like in many developing countries, is not safe to drink in Vietnam. Make sure to drink only purified or bottled water. Dehydration, sunstroke, and sunburn can be severe conditions caused by the climate in this area. Wear sunscreen and stay out of the sun, even on overcast days. 
Both Hepatitis A and B are potential health concerns in many areas, especially in the countryside. Get your vaccines before you travel. Typhoid, malaria, and dengue fever are common ailments. Take precautions when you can.
Urban areas are subject to congestion and pollution. Hanoi is considered one of the top two most polluted cities in Southeast Asia, and approximately 60,000 deaths each year are attributed to health conditions caused by air pollution. 
Vietnam Retirement Conclusion
Although the low cost of living and tropical ambiance make this country appealing to many expats, there are some disadvantages to choosing it as a retirement destination. Understanding both the language and culture will help lessen the adaptation process somewhat.