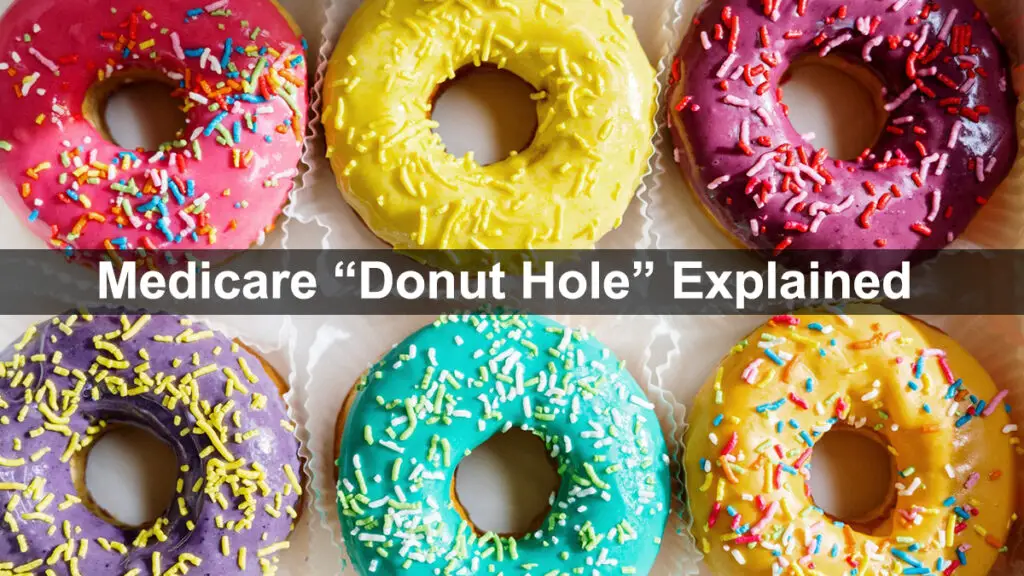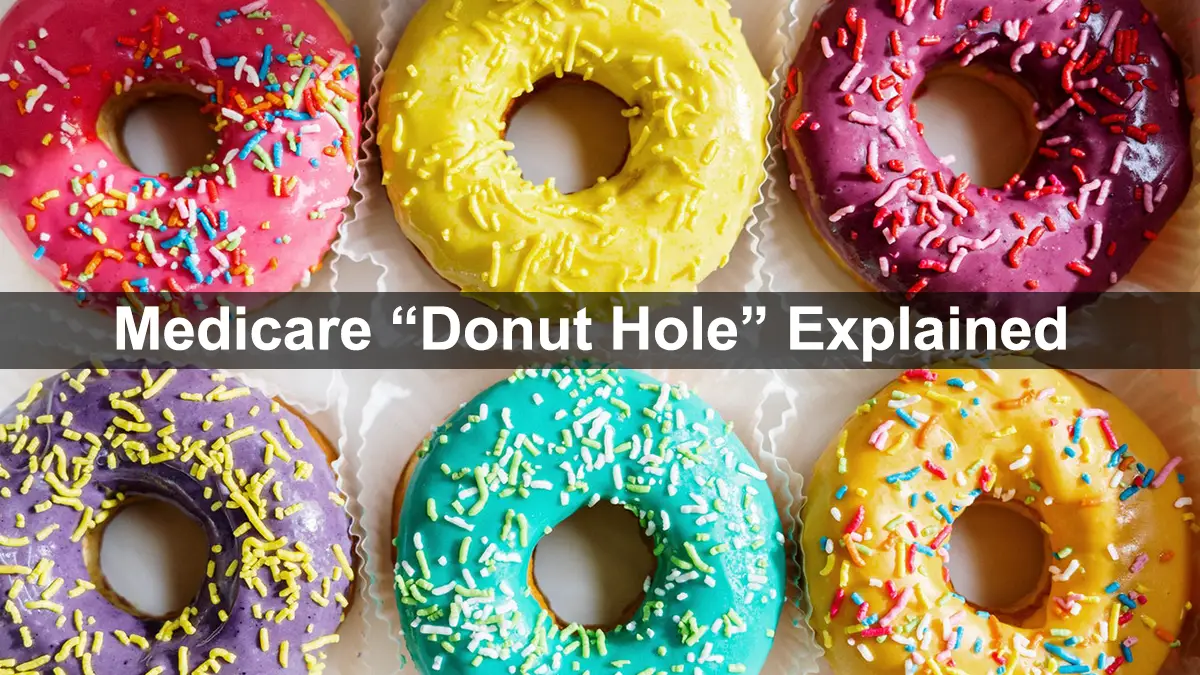 Medicare is clear that you may have a coverage gap in Part D of your plan. A coverage gap means you may end up paying out-of-pocket for your medication. The donut hole (coverage gap) is one of four phases in your Medicate Part D coverage that may result in additional out-of-pocket expenses. 
With list prices for prescription medication on the rise, as much as 159 percent in 2018, it is essential that you not only understand Medicare's coverage gap but also that you take the time to find ways to reduce your out-of-pocket spending while floundering in that donut hole. 
Coverage Gap Deductible
The first period is before you meet your deductible. Once you reach that, Part D will begin to cover your medications. The deductible for 2020 will not exceed $435. 
Initial Coverage Period
During the initial coverage period, after you've met the deductible, Part D will pay some of the cost of your prescriptions while you pay a copayment. In 2020, this initial coverage period usually ends after you've amassed $4,020 in prescription medication costs, including your out-of-pocket expenses and what your plan has paid. 
Donut Hole Coverage Gap
After you've reached the initial coverage period amount, then you enter the dreaded "donut hole." When you get to this point, you are responsible for 25% of the cost of your medications. This substantial percent can get expensive if you must take more than one high priced medication. 
In a 2019 study, three out of ten adults reported not taking their medication as prescribed because they could not afford refills. The gap between the end of the initial coverage period and the point when catastrophic coverage begins is $2,330 in 2020. That's no small change. 
Catastrophic Coverage
Catastrophic coverage begins when you have paid $6,350 during 2020. Your copay will be less for the remaining of the year. The medication you purchased during the donut hole stage, your deductible, and the initial coverage period amount count towards the catastrophic coverage amount. Once you have entered the catastrophic coverage phase, you pay 5% of the cost for each of your prescriptions or $8.95 for brand-name and $3.60 for generic medication, whichever is greater. 
Medicare Part D Extra Help 
If you are meet the requirement for Part D Low-Income Subsidy (LIS), otherwise known as Extra Help, you won't have a coverage gap. The Extra Help program lowers the cost of your medication. You pay the lower amount, either the Extra Help co-payment or your plan's copay. 
If you are already enrolled in Supplemental Security Income (SSI), Medicare Savings Program (MSP), or Medicaid, you automatically qualify for Extra Help. Otherwise, if your income in 2020 is less than $1,615 for single applicants or $2,175 for couples, you may be eligible for Extra Help. 
State Pharmaceutical Assistance Program
Your state may offer a State Pharmaceutical Assistance Program (SPAP), which will help you pay for prescriptions. In states that require your enrollment to Medicare Part D, your out-of-pocket expenses, and the amount SPAP counts towards the maximum you need to reach catastrophic coverage. Many SPAPs will continue to provide coverage during the coverage gap period. 
Other Options to Minimize the Cost of the Coverage Gap
If your state does not offer an SPAP and you don't qualify for Medicare's Extra Help program, then you will need to look at other ways to minimize out-of-pocket prescription drug expenses while you are in the coverage gap period. 
Switch to Generic Brands
Generic medications must pass the same FDA approval process as name-brand drugs. Switching to a generic brand can save you money. 
Bear in mind, however, that even those the active ingredients in generic and brand name medications are the same, the inactive ingredients may not be. Sometimes allergic reactions have been reported after a patient makes the switch to generic, so be sure to check with your doctor before you change your medication. 
Mail-Order Pharmacies
If you need to take certain medications regularly, then consider using a mail-order pharmacy. Typically, these online drugstores order large quantities from drug manufacturers and then pass the savings on to you. Mail-order prescriptions are usually in 90-day quantities, which can save you money because you have fewer times you need to make a co-payment.
Since processing and shipping take time, this would not be a viable choice if you need to begin taking the medication immediately. You could get purchase a smaller amount at a local pharmacy and then make the order with a mail-order pharmacy for the rest. 
Pharmaceutical Assistance Program
There are pharmaceutical companies that offer reduced costs on certain medications for those that are enrolled in Medicare prescription drug coverage Part D. You can find out if the medication you need is available here.  
Benefits CheckUp
The National Council on Aging can help you find a benefits program in your area from a database of more than 2,500 programs that exist throughout the country. You can find more information about programs in your area by answering a questionnaire here.
The site may also help you compare medicare supplement plans.
National Organization for Rare Disorders
The National Organization for Rare Disorders (NORD) lists Patient Assistance Programs lists more than 50 organizations that sponsor Patient Assistance Programs that could help you with prescription costs if you have one of those conditions. You can find the complete list here.
NORD also a list of 10+ medication assistance agencies, free or reduced-cost medical care options, and cancer financial support that you can find here. 
Prescription Savings and Discount Cards
Many pharmacies offer prescription savings when you buy in bulk or discount cards that automatically apply savings when you use your card. Some cards work on a point system. Purchases now earn points that can be applied to future prescriptions. Check with your local pharmacy and see what sort of program they offer.  
For More Information
There are several books available if you want to further understand Medicare and maximize your benefits. We recommend the following books for consideration:
Medicare Coverage Gap Conclusion
The Medicare coverage gap, AKA donut hole, isn't as sweet as it sounds. With more than $2,000 in potential out-of-pocket prescription costs, many seniors find it difficult to continue taking their necessary medications during the gap period. Finding other ways to reduce prescription costs such as those mentioned above can help your loved ones manage better.