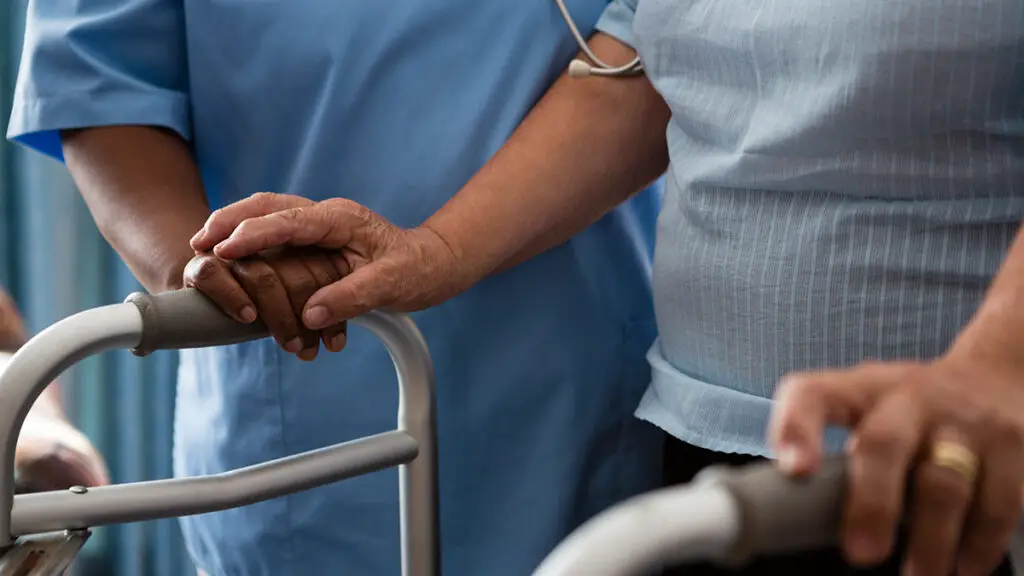 By 2060, the number of Americans that are over the age of 65 is expected to reach 95 million. The average life expectancy is now 78 years old. By 2030, approximately 1.9 million elderly will need nursing home care. The number of Americans who have Alzheimer's could reach 13.8 million by 2050.
This shift in demographics is creating a high need for trained caregivers, both in care facilities and home care support. The Bureau of Labor Statistics predicts the growth of senior-focused careers in the next few years to meet these demands. You'll see that positions are not just in the post-graduate education levels. There are related jobs available at entry-level positions as well.
1 – Audiologist / Hearing Aid Specialists
Audiologists diagnose and treat hearing and balance disorders. They work to prevent hearing loss and provide hearing assistance with aids and implants. To become an audiologist, you must earn a Doctoral degree and pass an examination. This position earns between $60,000 and $100,000 per year.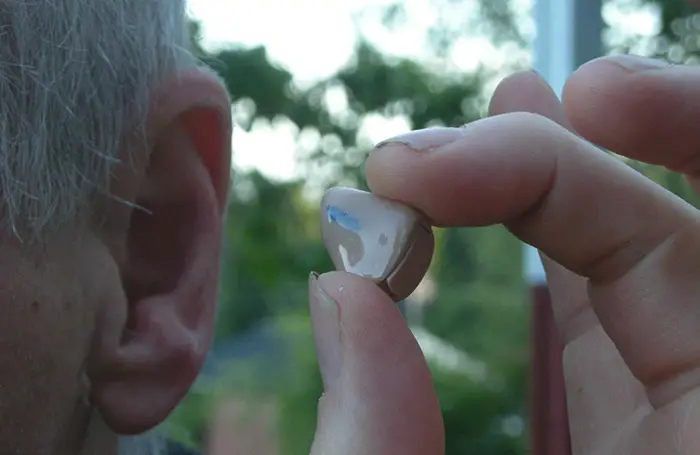 Related to audiology are hearing aid specialists. They work with those that are suffering from hearing loss. Their focus is finding a hearing aid that works best for the patient and instruction on its use. To become a hearing aid specialist, you'll need to have a high school diploma plus about two years of additional training to get a state license and certification. This job pays about $50,000 annually.
2 – Patient Advocate / Geriatic Social Worker
A patient advocate is responsible for coordinating care for patients, families, doctors, and insurance companies. They help patients and families choose doctors and treatments as well as explaining hospital or insurance policies. There are no nationally recognized certifications to become a patient advocate. However, having a background in healthcare or health administration is essential. Most patient advocates earn about $30,000 per year.
Geriatric social workers specialize in finding a way to meet the needs of the elderly and their families. They work with medical professionals to optimize care for their patients. Some social workers also provide counseling. The average pay for social workers is about $50,000. A Bachelor's degree in a related field is required.
3 – Physical / Occupational / Recreational Therapists
Physical therapists that work with the elderly focus on mobility issues, as well as rehabilitation after injuries. Senior citizens often have problems with arthritis, osteoporosis, and joint issues that make it more challenging to get around as they age. A physical therapist might design a customized exercise plan for patients to follow. To become a physical therapist, you must have a Doctoral degree in physical therapy and pass a licensing exam. A physical therapist earns about $90,000 yearly.
Occupational therapists focus on helping their patients complete everyday activities after injury, illness, or mobility issues due to aging. They may make alterations in a person's home to help their patients manage independently. You must have a Master's degree and a license to be an occupational therapist. Some occupational therapists work in nursing homes, while others work in hospitals or private home settings. As an occupational therapist, you can expect to make about $85,000 a year.
Recreational therapists combine activities and games to maintain their patient's mental and physical health. They often work in nursing homes, senior community facilities, and rehabilitation centers. You must have a Bachelor's degree in recreational therapy and become certified. The average pay is about $50,000 per year.
4 – Senior Fitness Instructor / Recreation Workers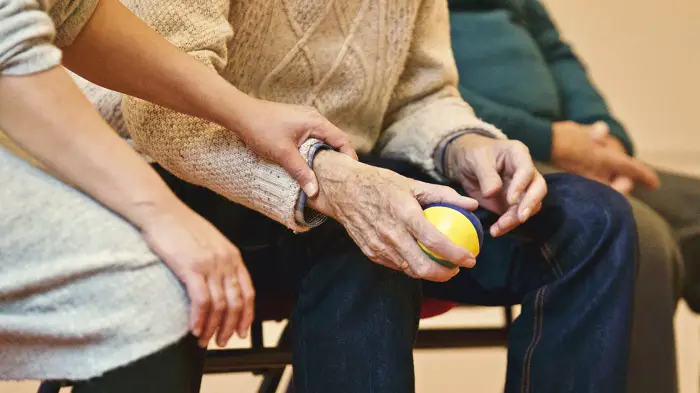 Senior fitness instructors are yet another group of people that focus on improving the mental and physical health of their patients. They are trained to work with an aging clientele safely and have either a two or four-year degree in health, exercise science, or other physical activity-related fields. A senior fitness instructor will earn about $40,000 in a year.
Recreation workers are employed by community centers and nursing homes to provide activities for seniors. They are responsible for planning crafts or hosting games. To become a recreation worker, you must have at least a high-school diploma. You'll earn about $30,000 annually with this position.
Nursing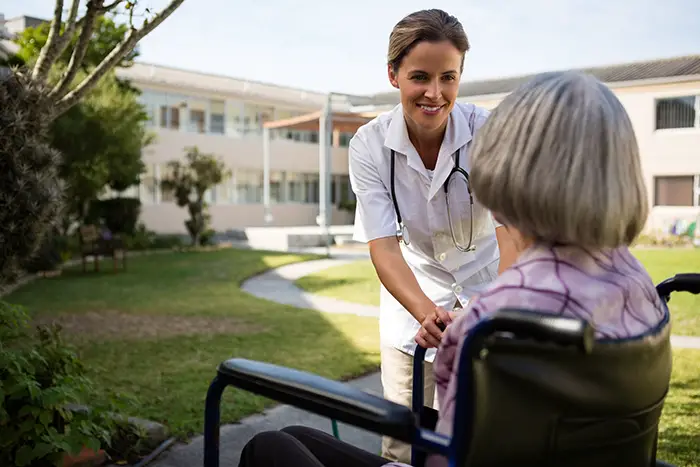 There are several nursing career options in geriatrics, each with its own level of required training.
5 – Licensed Practical Nurse/Licensed Vocational Nurse (LPN/LVN)
LPNs and LVNs provide primary health care to patients under a doctor's direction. About half work in nursing homes. They are responsible for maintaining patient records as well as assisting with dressing, bathing, and eating. LPNs earn about $50,000 in a year. To become LPN, you'll need to complete an accredited nursing certificate program, which takes about two years.
6 – Registered Nurses
Registered nurses (RNs) that work with the elderly focus on maintaining the physical and mental health of their patients as they age. Registered nurses must have at least a 2-year Associate's Degree in Nursing and may have advanced degrees specializing in geriatric nursing. They earn about $70,000 annually.
7 – Certified Nursing Assistant (CNA) / Home Health Aide
CNAs provide basic daily care to patients. They help with tasks such as bathing, dressing, and eating. Most certification programs take between four and twelve weeks. The average CNA earns about $25,000 per year.
Home health aides assist senior citizens in their homes. They may help with bathing, dressing, cooking, driving, giving medication, and other household chores. There are no formal educational credentials required to become a home health aide, although a high school diploma is recommended. You can expect to make about $25,000 yearly.
Career Considerations with the Elderly
When working with the elderly, you need have not only certain technical skills but also specific personality qualities. Patience is an essential characteristic. Older people may take longer to move, speak, or process things. You may need to repeat yourself several times because your patient has forgotten or didn't hear you well.
You should also have a developed sense of empathy to bridge the generational gap between you and those you work with. Understanding the current situation, limitations, and life history will help you create a bond that is beneficial to both parties.
Working with the Elderly Summary
This article lists only a fraction of the careers you can explore that are dedicated to working with senior citizens. If you aren't sure which career to pursue, you can begin by volunteering at a senior center or nursing home. Talk to the patients and staff about their experiences. Helping the elderly is a rewarding endeavor, no matter what your skill or education level.