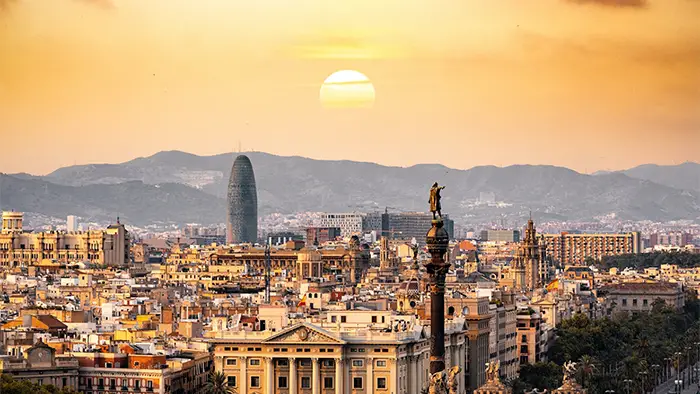 Spain is a popular retirement destination for Europeans. In many areas, there are sizable English-speaking destinations, making communication easier. The warm climate means that there is a variety of fruits and vegetables available all year round. This food surplus means that the cost of living is reasonable. In many areas, you can live comfortably on $2,500 a month.
Transportation Systems in Spain
It's also easy to get around in Spain. The bus system in large and medium-sized cities is extensive and inexpensive. There are also several ride-sharing options available. There are nine international airports in the country, making a jaunt back to your own country more accessible. 
Spain's Medical Benefits
Out-of-pocket medical and dental costs are about ⅓ US prices. The World Health Organization ranks Spain as having one of the best healthcare systems in the world. The country has a public healthcare system (Sistema Nacional de Salud, SNS) that about 90% of its citizens use. Expats that are working in Spain or over retirement age may also qualify. Private healthcare is also affordable. Also, there are 24 Joint Commission International-accredited facilities.
Related article: Portugal Elder Care and Assisted Living Options
With all these benefits, what's not to like about considering Spain as your future retirement home? However, there are some drawbacks to living in Spain as an older adult. 
Language Barrier
In urban areas with a large number of expats, the medical personnel is fluent in English. In other areas, you may need to pay for a translator. Translators often charge about $10 an hour. Even with this support, one study asserts that older immigrants to Spain often do not get the medical care they need owing to language, cultural, and financial barriers. 
Taxes
Spain taxes residents on worldwide income including social security payments and pensions because of an agreement the country has with the U.S. You could potentially pay more taxes in Spain than you would in the U.S.
Medical Drawbacks
EU and UK immigrants that have reached retirement age are automatically eligible for SNS coverage. However, those that are coming from another country must have health insurance coverage before they are approved for a residency visa. 
SNS does not cover every medical procedure. Medication has a required co-payment system based on your age and health condition. Many citizens opt to carry a prescription insurance plan in addition to SNS or private health care coverage.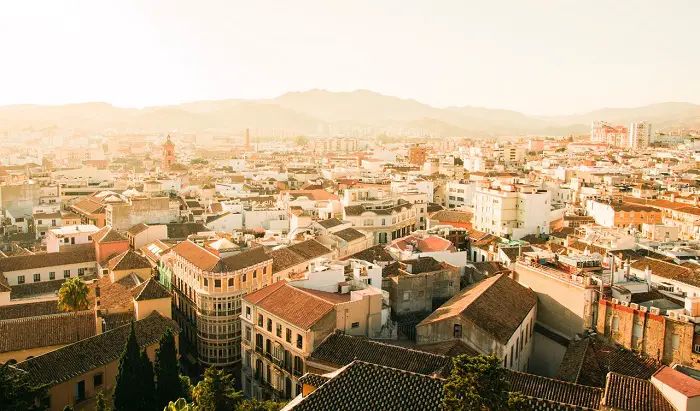 Spain has a large elderly population. Nearly 80% of all healthcare resources are utilized by those who are over the age of 65. One study estimates that by 2050, the country will have 12.8 million residents over 65, which is about 32 percent of the total population. By 2033, the number is expected to already reach over 25 percent.
With such a large aging population, the strain on the public health system is becoming more pronounced. Free healthcare to all may not be sustainable for much longer. On average, Spanish citizens visit the doctor 7-8 times per year, which is high compared to other European nations. This frequency often means that there are longer wait times to see certain health care providers. 
Spanish Home Care Options
Until recently, the elderly were cared for by family members at home. The Spanish government provides subsidies for families caring for elderly loved ones. These might include hiring home help services, to aid in the general upkeep and small chores around the home, or personal care, which help in bathing, feeding, and dressing. The amount of the benefits covered depends on the degree of dependency of the elderly family member and the economic situation of the family.
Related article: Eldercare and Assisted Living in Mexico for Expats
Home caregivers are classified into basic, expert, and nurse. A basic caregiver will provide social interaction, run errands, clean up, and cook meals. An expert caregiver typically has experience caring for patients with Alzheimer's, those with vision and hearing impairments, and elderly who are bedridden. Nurses, of course, are professionally trained medical personnel able to care for postoperative patients and those needing more complex medical treatments. 
For the 15 percent of the population over the age of 65 who live alone, the Spanish government provides home healthcare teams and two to five hours a day of social services for those that qualify. The home assistance compensates in some respect for the lack of nursing homes.
Day and Night Care Centers
There are also adult care centers in many areas designed to help with daily care when family members are working. These may be open during the day or overnight. Residential care is also available for short term care in the case of convalescence after surgery, on weekends, or if the primary care provider is unable to adequately care for someone for a time.  
Alternative Living Arrangements
A trend that is increasing in Spain is the creation of retirement homes by the seniors themselves. In this situation, a small group of elderly go in together to buy a house and share the expenses. Daily tasks are shared among the group. A group home also improves socialization opportunities within the group. 
Retirement Homes and Assisted Living
There are some state-run care homes in the country, but they are often underfunded and overcrowded. Spanish nationals are given priority and waiting lists for a room in one of these facilities are long. Hospice care is still given at home or in a hospital, rather than a separate facility. In order to get into a state-funded care home, residents must make a required payment of 80% of his or her total pension. 
Private retirement homes are a relatively new concept. Private residential retirement homes offer a variety of services. Most have qualified medical staff trained in physiotherapy, speech therapy, and social work. These types of centers charge anywhere from $2,000 to $4,000 monthly per person. 
Assisted living facilities come with individual kitchens. Cleaning and laundry are the responsibility of the resident. Full care living facilities have regular doctor visits and 24-hour nursing staff on call. They also often provide outings, swimming pool access for rehabilitation, and gardens. These communities are almost always privately owned and not state-funded.
Long-Term Care in Spain Conclusion
Although the weather, excellent health care, and lower cost of living make Spain seem like an excellent place to retire, there are some things to consider before you make a move. Because the elderly have traditionally been cared for by relatives, there are fewer retirement communities, assisted care facilities, nursing homes, or daycare centers available in most areas. 
Furthermore, Spain's aging population may cause excessive strain on the national health care system in the next few years. It's hard to say exactly how this additional burden of care will affect the system. Long wait times could become longer. SNS may cover fewer procedures and treatments, or taxes might increase to continue health care funding. These are essential aspects to keep in mind when considering Spain.
More Reading on Expat Life in Spain
Want more information on retirement living in Spain? Consider these tops books on the subject:
Sale
Sale
What about you? Do you have experience with retirement life in Spain? How do you view the long-term care system there?