As we age, the desire to remain in the comfort of our own homes becomes increasingly important. Aging in place, or staying in one's own home as one gets older, is a goal for many seniors.
However, to do so safely and independently, it's essential to assess and modify living spaces to accommodate the changing needs that come with aging.
This is where a home safety checklist can prove invaluable. In this article, we will explore the key elements of an aging in place home safety checklist to help you or your loved ones enjoy a secure and comfortable living environment for many years to come.
The Goal
Aging in place means adapting the home to meet the physical, cognitive, and sensory challenges that often come with growing older. The goal is to create an environment where seniors can maintain their independence, safety, and overall well-being. To achieve this, consider the following.
Make a Senior Care Plan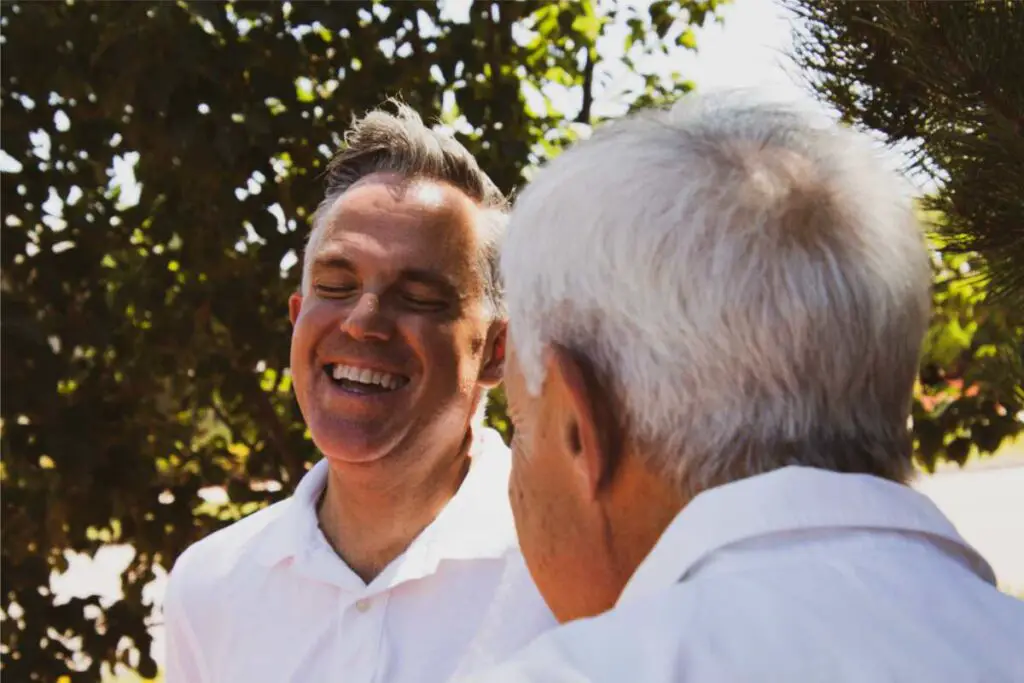 When in an emergency, it becomes difficult to think straight, let alone plan for the future.
Waiting to make a plan for the 'what ifs' can cause euphoria, chaos, and tension. To avoid this, it is a smart idea to draft and review plans for long-term care earlier. Although they can be tough conversations to have, these discussions are important and are the basis of a solid senior care plan.
Let's dive into the things you should be thinking about and discussing with your loved ones when beginning to think about aging in place or caring for aging parents who desire to stay in their own homes.
Assess Home Safety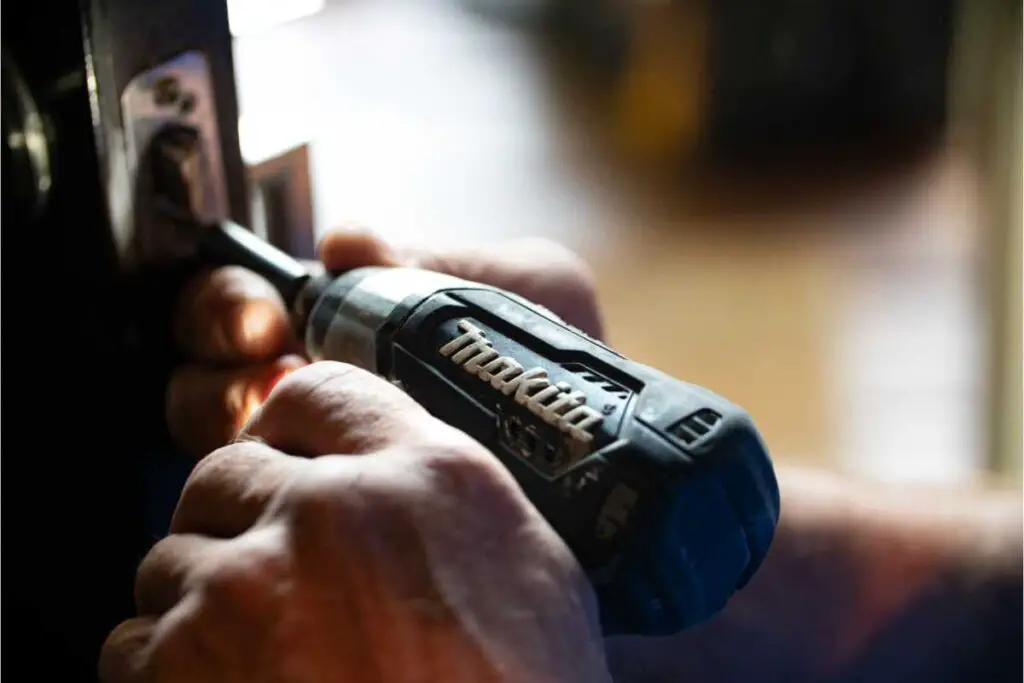 Assessing home safety for a senior who wishes to age in place involves evaluating the living environment to identify and address potential hazards or barriers that pose risks to their health, well-being, and ability to live independently.
Again, the goal is to create a safe, accessible, and comfortable home that accommodates the changing needs of an aging individual.
The key things to think about for a senior wishing to age in place are physical accessibility, bathroom safety, kitchen modifications, lighting, flooring, bedroom comfort, emergency preparedness, stair safety, decluttering, and ongoing regular maintenance.
1. Accessibility
Ramps and Handrails: Install ramps and handrails at entrances and along stairs to provide ease of access.
Wide Doorways: Ensure that doorways are wide enough to accommodate mobility aids such as wheelchairs or walkers.
No Thresholds: Eliminate thresholds or use low-profile thresholds to prevent tripping hazards.
2. Bathroom Safety
3. Kitchen Modifications
Lowered Countertops: Lower countertops to accommodate wheelchair users or those who have difficulty bending.
Pull-Out Shelves: Install pull-out shelves and drawers for easy access to items in cabinets.
Lever-Style Faucets: Replace knob-style faucets with lever-style or touchless ones for easier grip and control.
4. Lighting
Bright Lighting: Ensure that all areas of the home have adequate lighting, with a focus on overall brightness and well-lit spaces.
Motion Sensors: Install motion-sensor lights in hallways and bathrooms for added safety at night.

We suggest this plug-in option as a plug-in makes them easy to install in existing outlets and convenient to place throughout your home.
5. Flooring
Smooth Flooring: Replace thick carpets or rugs with smooth, low-pile flooring to reduce tripping hazards.
Secure Rugs: If rugs are necessary, use non-slip backing or tape to secure them.

Our favorite top rated, washable rug grippers are linked here.

Thresholds: Remove or secure any loose thresholds or transitions between rooms.
6. Bedroom Comfort
Bed Height: Adjust the bed height for ease of getting in and out.

This can be done with these simple risers, linked here.

Bed Rails: Consider using bed rails to assist with turning or getting up.

Our suggested non-slip option with a bedside storage pocket is linked here.

Nightstands: Keep essential items within reach of the bed.
7. Emergency Preparedness
Medical Alert System: Invest in a medical alert system for immediate assistance in case of a fall or emergency (more on this below).
Emergency Contacts: Keep a list of emergency contacts and medical information readily accessible.

The refrigerator or side of the refrigerator is a common place to have this information posted. We like this inexpensive magnet option (ASIN B0B2336NVP).

Fire Safety: Ensure smoke detectors (ASIN B0006BKH3I) are functioning correctly and have a fire extinguisher on hand and easily accessible.

Remember that fire extinguishers (ASIN B07D6QGQYB) need to be replaced every 10-12 years!
7. Emergency Preparedness
Medical Alert System: Invest in a medical alert system for immediate assistance in case of a fall or emergency (more on this below).
Emergency Contacts: Keep a list of emergency contacts and medical information readily accessible.
Fire Safety: Ensure smoke detectors are functioning correctly and have a fire extinguisher on hand and easily accessible.
8. Stair Safety
Stairlift: If the home has stairs, consider installing a stairlift for easy access to upper levels.
Secure Handrails: Make sure stair handrails are secure and easy to grip.
Good Lighting: Ensure stairs are well-lit, with switches or, at the very least, motion sensor plug-in lights, at the top and bottom.
9. Declutter
Remove tripping hazards: Clear clutter from walkways and halls to prevent falls.
Organize: Keep commonly used items within easy reach to avoid overreaching or bending.
10. Regular Maintenance
Home Inspection: Periodically assess the home's safety features and make necessary updates and changes.
Accessibility Review: Regularly review this aging parents checklist (or your own, modified version of it) to ensure it meets changing needs.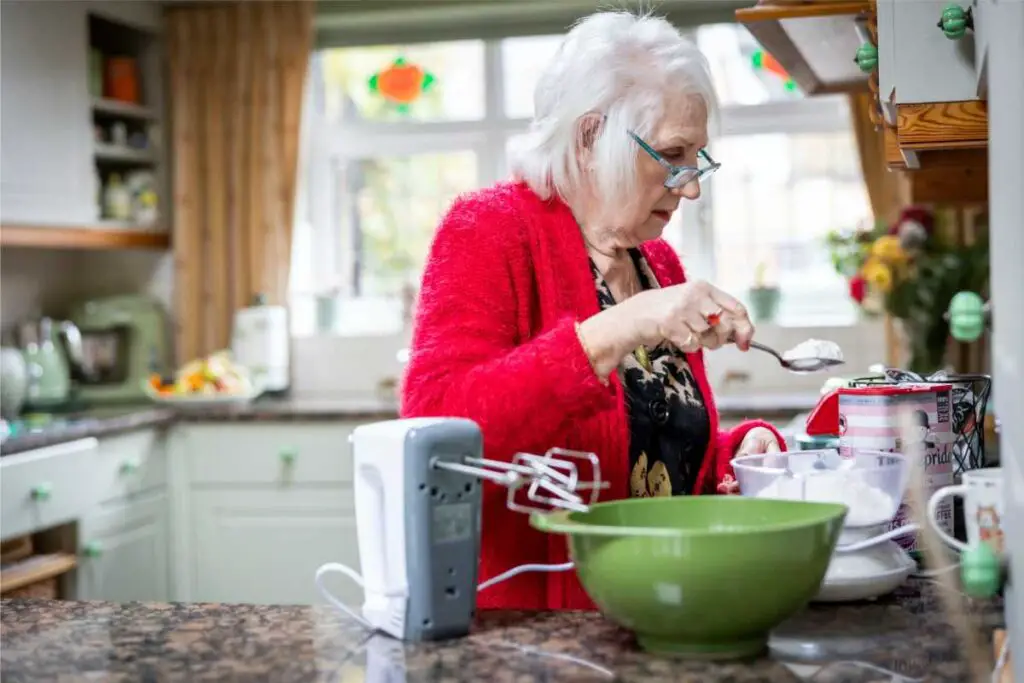 Additional Considerations
Assessing home safety for seniors or elderly parents looking to age in place is a proactive approach to ensuring their continued independence and well-being.
It's essential to regularly review and update the home environment as the senior's needs change over time, allowing them to maintain a high quality of life in their own home. In addition to the home being safe and secure, there are a few other important things to think about as well.
Organize Important Papers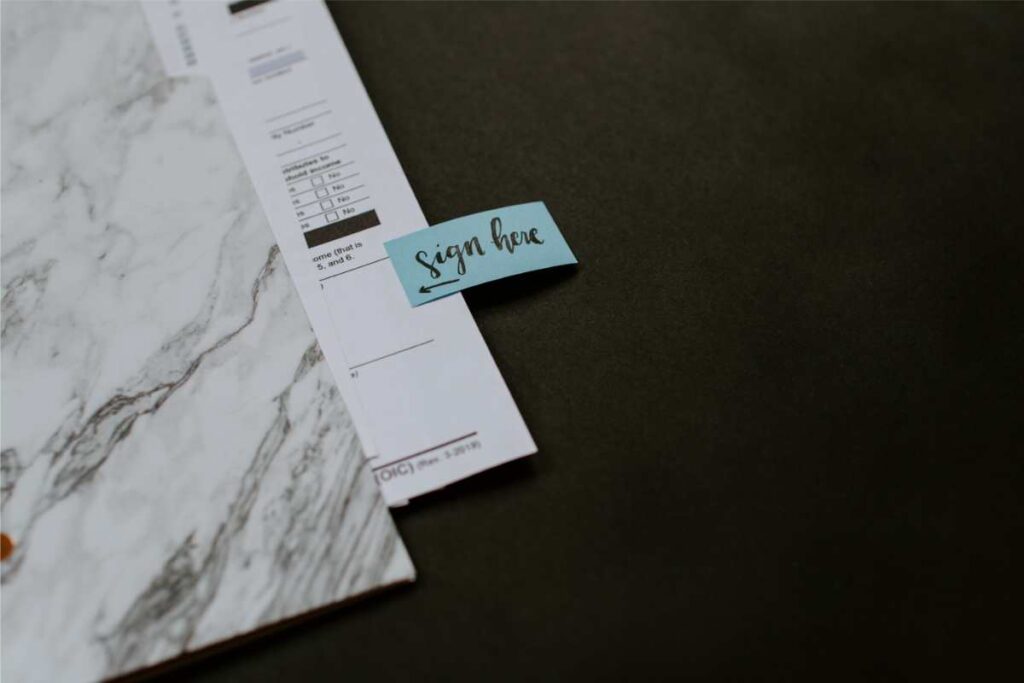 Legal documents must be kept in a safe and accessible place for both elderly parents and adult children to easily find – and it's just as important to make sure they've all been completed and filled out correctly before they're organized and put away.
Medical records, insurance and retirement plans, workplace health insurance documents, important financial documents, a health care directive, birth certificate, life insurance policy, health care proxy, a durable power of attorney, corporate operating agreements (if still relevant), medical history documents, medical emergency contacts, estate planning documents, pension benefits (if applicable), veterans benefits (if applicable), military records (if applicable), life support wishes, disability coverage, a living will, retirement plans, medication management documents, present finances, etc., all need to be thought of and correctly stored.
This can be an overwhelming task, but it's a critically important one to have thought through and completed before a serious illness occurs and it's no longer as easy, or possible even, to get these things sorted when it's time to provide comprehensive documentation for whatever reason.
We recommend storing these important medical, life, and legal documents in a fire-proof, secure storage box such as this one.
Invest in Monitoring Technology
There are many devices available today that can assist in protecting seniors, an aging parent, or other family members from unnecessary accidents, whether out in public or alone in their own homes.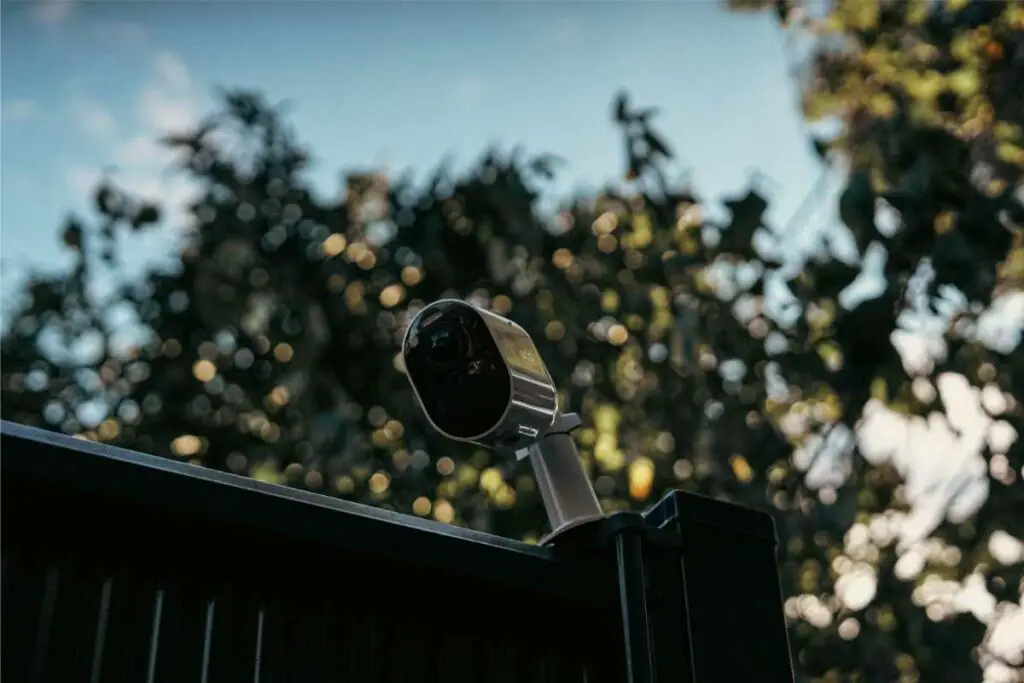 Installing alarms or surveillance cameras in various places around the interior and exterior of the house can be a great way to keep track of elderly parents' movements from a distance. We like the Ring Camera system for the home exteriors as it's well-rated, durable, and able to withstand a variety of weather conditions.
For inside the home, there are plenty of inexpensive options on Amazon that will get the job done, however, these are two of our trusted favorites.
---
Sale
TP-Link Tapo Pan/Tilt Security Camera for Baby Monitor, Pet Camera w/ Motion Detection, 1080P, 2-Way Audio, Night Vision, Cloud & SD Card Storage, Works with Alexa & Google Home (Tapo C200)
【Up, Down, All Around】This Pan/Tilt IP camera see everything across an entire room or walkway with the 360° horizontal and 114° vertical range pan/tilt field of view.
【Detection & Instant Notification】Get instant push notifications when motion, person or baby crying is detected, there is no additional fee to use it as a baby camera monitor. Discern from notifications that matter, so you'll know if someone is there.
Necklaces or bracelets with GPS tracking can be helpful in identifying a person or family member who has gone missing or inactive for a while.
In addition, many wearable devices can detect falls and warn medical professionals immediately that there is an issue they may need to respond to. Some of these even continuously monitor one's overall health status, which is an excellent added perk.
Check out our roundup of 9 new devices that can monitor falls (link to this EG article), which was recently published on our website.
Explore Other Care Options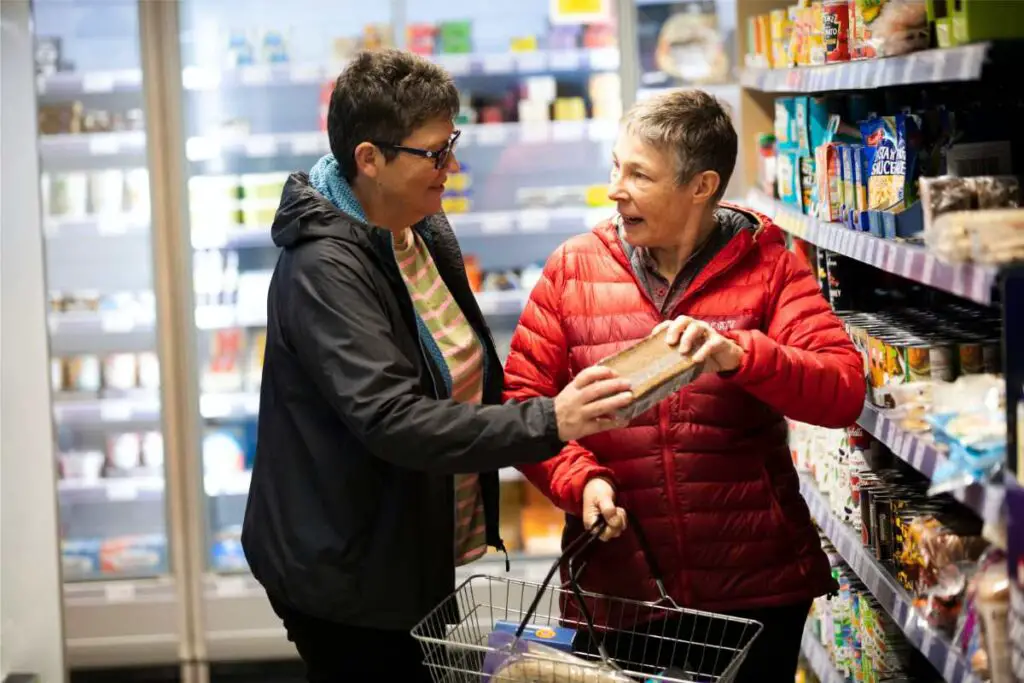 While aging in place is a preferred option for many seniors, it's essential to recognize that various care options can support their desire to remain at home while ensuring their health, safety, and well-being.
These options will often incur out-of-pocket expenses, however, they can be helpful for aging adults and family members alike by providing overall security and peace of mind.
Some alternative options for seniors who wish to age in place are:
Home Health Care

Home health care agencies provide skilled nursing and medical care at home.
Licensed healthcare professionals, such as registered nurses or therapists, offer services like wound care, medication management, and physical therapy. Sometimes, home health care aides also assist with daily tasks, such as bathing, dressing, and meal preparation.
Care.com is a good resource for finding these services near you.

Personal Care Assistants

Personal care assistants (PCAs) or caregivers provide non-medical assistance with daily activities such as light housekeeping and meal prep, and they can also offer companionship and emotional support.

Meals on Wheels

Meals on Wheels programs deliver nutritious meals to seniors at home. If you're considering Meals on Wheels but have questions around cost, eligibility, etc., check out our recent article on the topic!

Teleheath

Telehealth services enable seniors to consult with healthcare providers remotely, allowing them to receive medical advice, prescription refills, and monitoring of chronic conditions through video or phone calls.
Mental health services are also available via telehealth, and most telehealth providers take health insurance.

Senior Transporation Services

Accessible transportation options are available for those with mobility issues and can help with getting to medical appointments, grocery stores, and social activities if a family member isn't nearby.

Community Resources

Local senior centers, community organizations, and government agencies often offer support services, educational programs, and social activities for seniors.
Independent living communities can also be a great place to join in on social activities and outings with other individuals in a similar stage of life.
Another final option is to familiarize yourself with the ways to perform a well-care check for seniors with the assistance of the local police department, which can provide peace of mind and helpful reassurance that everything is okay, even from a distance.
Frequently Asked Questions (FAQs)
1. How do I prepare for taking care of my aging parents?
Communicate, plan, and educate yourself about their needs and options.
To reiterate what was explained in detail above, some key steps to prepare for taking care of your aging parents are open communication, financial planning, coordinating legal matters, home modifications, healthcare coordination, caregiver support, researching long-term care and emotional support options including in-home care, ensuring the correct legal documents are in place, and making sure you have a soundproof emergency plan in place.
2. What are the struggles of caring for aging parents?
Caring for aging parents can be emotionally and physically demanding.
It often involves managing their healthcare and medical records, addressing financial concerns, and coping with role reversals. Balancing caregiving with personal life and dealing with the potential decline in their health can also be challenging.
Additionally, there are many health care costs associated with aging, and the financial burden of health care costs in addition to the cost of daily living can be a challenge for many families. It is a smart move to investigate public benefits and/or pension benefits to see if your family members qualify for reduced rates for health insurance and other medical expenses.
3. What to expect when taking care of elderly parents?
Elder care can be challenging yet extremely rewarding if you're set up for success from the beginning, as well as being willing to adapt as situations change.
When taking care of elderly parents as adult children or other family caregivers, expect to encounter various challenges and responsibilities. This may include providing emotional support, assisting with daily activities, managing their healthcare needs, health insurance, and medical records, addressing financial concerns and managing parents' finances, and adapting to changes in family dynamics.
While difficult to do, it's important to anticipate potential stressors while also cherishing the opportunity to create meaningful moments with your loved ones during this phase of life.
Conclusion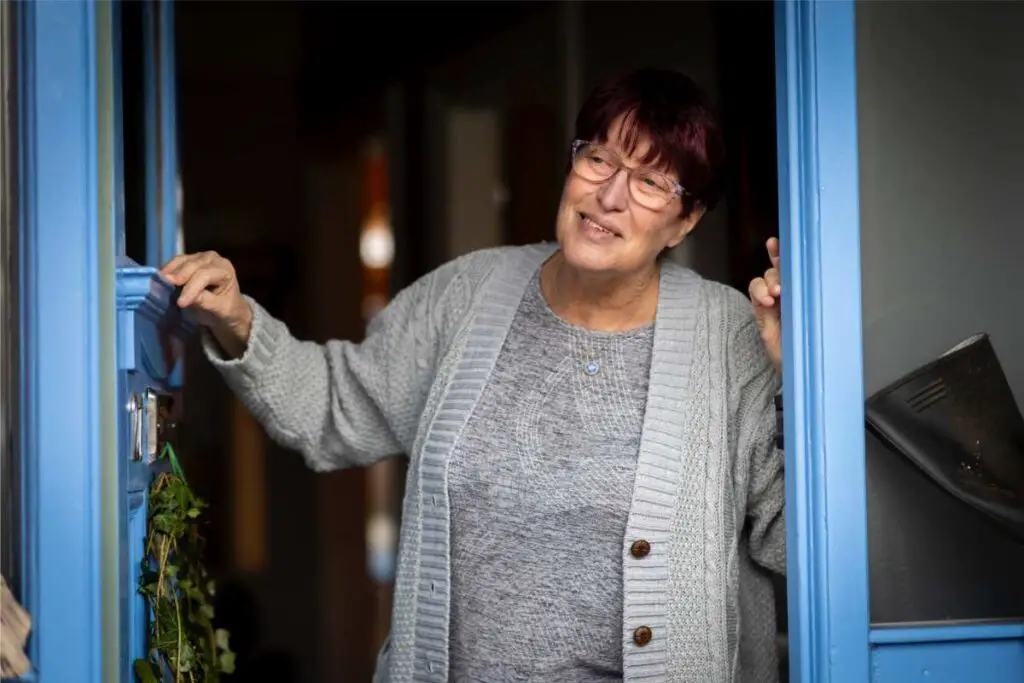 Aging in place can be a fulfilling and rewarding experience, but it requires careful planning and adaptation of the living environment to ensure success.
By following this aging in place home safety checklist, you can take proactive steps to create a secure, comfortable, and accessible home that allows you or your elderly parents to maintain independence and a positive quality of life.
Remember that each person's needs are unique, so it's essential to customize your home modifications accordingly. Additionally, consulting with a healthcare professional, occupational therapist, and/or professional caregivers can provide valuable guidance on specific adaptations needed for your situation.
With the right precautions in place, we are confident one can enjoy their golden years in the home they love. Let us know if you've taken any of the above-mentioned steps in our caring for aging parents checklist, or have additional suggestions, in the comments section below.
---
Leona Small, Author
Leona Small is a freelance writer and former caregiver. She has experience working with people with Alzheimer's Disease and related dementias and has spent years working alongside both patients and caregivers in Hospice.
Additionally, she's worked as a Professional Organizer helping people and families to purge, organize, manage, and prepare for various life transitions such as moving, downsizing, and the passing of loved ones. Her passions include writing about healthy aging, innovative resources to help older adults and caregivers, and traveling.