Updated October 16th, 2023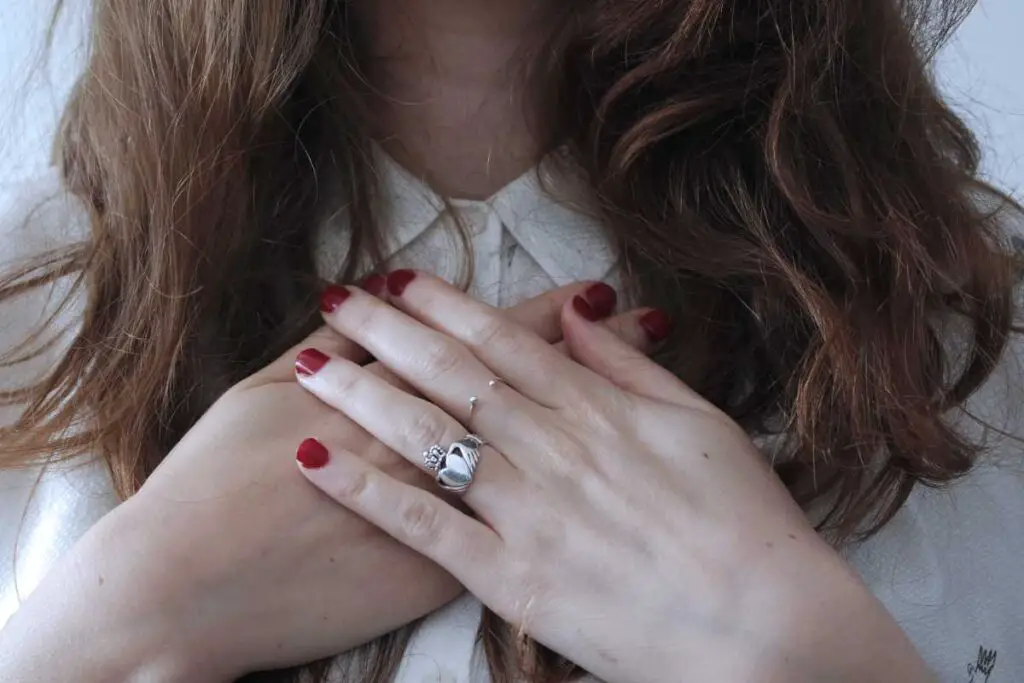 Knowing what to say when someone dies; when talking to a friend, family member, colleague, or anyone who has lost someone dear to them, is an incredibly sensitive topic. How do you say "my heart goes out to you" without sounding cliche?
Approximately 9,270 deaths occur every day in the United States. This results in a lot of grief for the loved ones left behind. Dealing with a major loss such as this leads to serious grief.
That grief manifests itself differently in different people and no one person's experience of grief is the same. As a result, there isn't one formula for knowing what to say when someone loses a loved one. However, knowing examples of what you might say or do to convey sympathy and support for those who are grieving is a good first step toward being there and helping someone who has suffered a loss.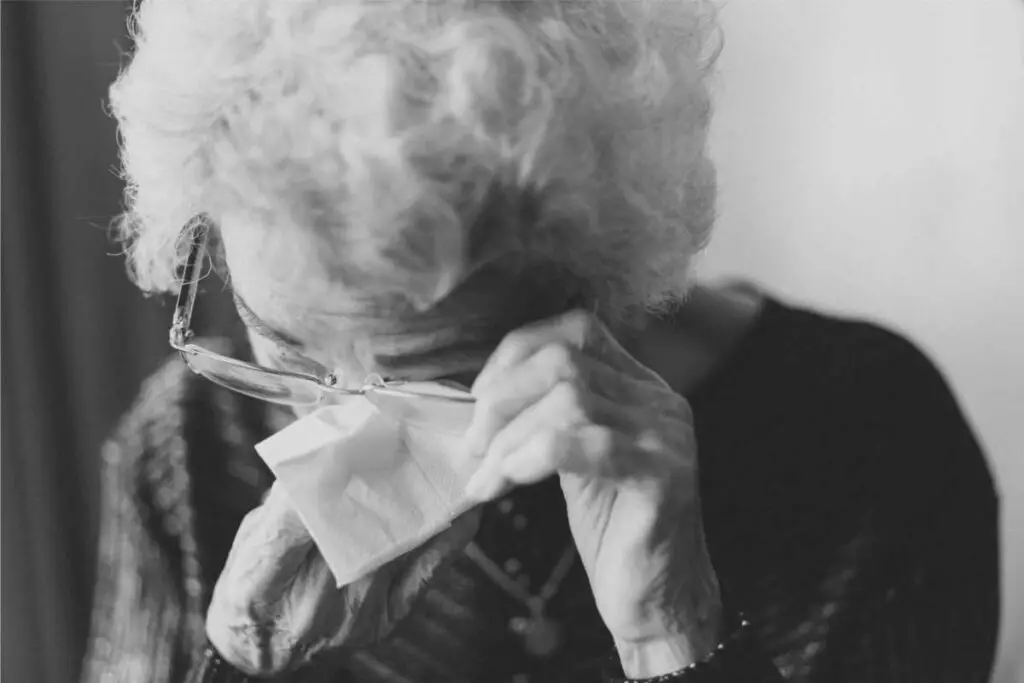 Understanding Grief
Knowing how you can support the person dealing with grief is the first step in supporting the grieving person, and helping them toward a path of healing.
Presence: Remember that those experiencing difficulty need people to be there. Often this means more than any other help received, just showing up can be the best way to offer emotional support for a loved one going through a difficult time.
Silence: It is oftentimes difficult for a person to be silent. However, being comfortable sitting with someone in silence, and letting your silence support the grieving person allows the loved one to start the conversation – when and if they're ready.
Validation: Validation, in this instance, is supporting, accepting, and recognizing the other person's truth. You don't need to echo your truth or agree with their truth but you do need to acknowledge their truth. Every person has their own reality and validating this is one of the best ways to help during this time.
Reframing: This is where you take a step back from the topic, and consider the lens through which the topic is being framed. This will help you connect with something your loved one truly believes in, such as fond memories shared with their loved one, even if you had a different experience with that person.
Use yourself and not the moment: Be there, hold space, use your silence, give validation, and do not make it about you. When you are with a grieving person, take yourself out of the equation. Try to avoid voicing your own frustrations in the moment, and instead focus on expressing your heartfelt condolences.
Avoid giving advice: When someone is grieving, more often than not the person does not want their grief "fixed" but just to know that you are there to provide support, offer condolences, listen, and offer comfort.
Offer concrete help: No matter how small, be generous with concrete help. Offer a cup of tea, food, or time spent together. Offer to make a meal, clean, or do shopping. This will make a major difference in your loved ones' lives. Follow up. Their grief does not have a timeline.
Recommend professional help: There is no shame in seeking help. If the grieving person shows signs of deteriorating instead of progress, this might be an indication that the grieving person needs professional help. If you have to offer any advice (let this be the only piece of advice) make sure it is in the right context, and that they're ready to hear and receive these words.
Be genuine: Offer your genuine self. If you feel out of depth, anxious, or awkward, acknowledge this, move on, and be yourself. Offer love and support in whatever way feels right to you.
What Does My Heart Goes Out to You Mean?
The phrase "my heart goes out to you" means you are sending condolences, that you are sorry to hear of the passing of their loved one, and that you feel pain for them.
This condolence message indicates that you hold them in your heart. It implies feelings of shared sorrow and care. It has a sincerity to it that is sure to resonate with a grieving family member who is deeply saddened by the loss of their loved one.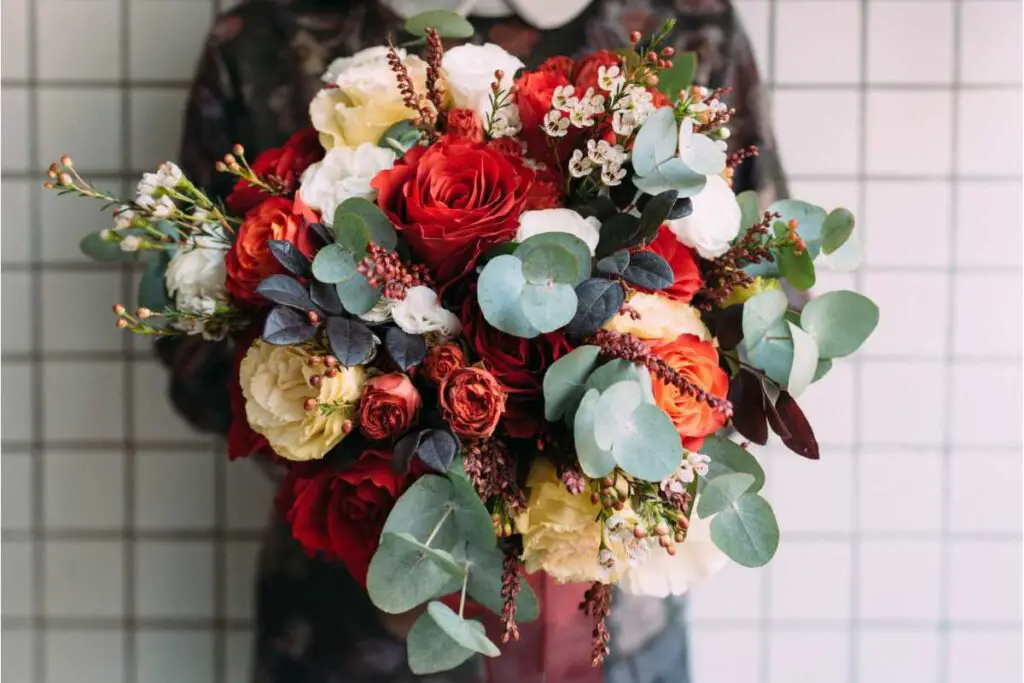 5 Ways to Say It with Feeling
Flowers and plants are a common expression of heartfelt sympathy. Sending a symbolic plant or one that will last year-round indoors may serve as a kind gesture to the person who has lost a loved one. Including hand-written condolence messages or sympathy cards with the plant or flowers can symbolize your affection for the person who has passed away and their family.
Other gestures may include a donation to a charity in the deceased person's name. Donating to charity in honor of a friend or family member who has passed away can bring a sense of peace to their loved ones. Acknowledging that what was important to them still matters and continues to be important to those who knew and loved them is a great way to show family members you remember what a wonderful person their loved one was.
There are many ways to say "My heart goes out to you". This can be by means of a sympathy card, text message, or even a eulogy.
Below, we've shared just a few ways to comfort a person in mourning.
1) "[Name] was such an incredible person. I'm so sorry you and your family are going through such a terrible loss."
People shy away from using the deceased's name. They do this to try and minimize the pain the family might be feeling, but it can be very isolating to the grieving person, almost as though their memory is already being erased.
Mentioning the deceased person by name and saying something positive and specific is a good way to express sympathy and support to the family or friend.
2) "I'm sending my love to you and your family during this difficult time."
This message is short and sweet. A message like this can be very comforting for a grieving family or friend to hear. You can use this message in a sympathy card or say it out loud.
3) "You're dealing with a lot right now. Why don't I do X for you? I'm sure you could use a break."
When going through a tragedy, it can be hard to focus on everyday tasks. This could be anything from parenting kids to things as simple as getting groceries. A message like this does more than just express empathy. It also provides help for someone in need of support. This doesn't have to be the specific gesture you make — you can adapt it to the needs of the person in your life.
If the individual is particularly grief-stricken, they may even appreciate help with tasks like writing an obituary or planning a wake. Just be careful with getting too personal with offers like this unless you are family or an exceptionally close friend.
4) "I know you have a lot on your plate right now. I'd love to drop off dinner for you and your family."
Making a practical and concrete offer of comfort can be helpful to someone coping with a loss. Small tasks like shopping for food and cooking can feel overwhelming. Dropping off a homemade meal can ease a burden and can be a great way to offer your most heartfelt sympathy.
5) "You and your family have been through so much lately. I am really in awe of your strength. If you need to take a break from being strong, I'm here."
Reminding the grieving person that they are strong can bolster the person dealing with a personal tragedy, as it's easy for them to feel weak and worn down. They may also need to hear that it's okay to have weak and vulnerable moments, too.
5 Ways to Say It With Action
Watching your loved one grieve; mourning their loss, may make you feel helpless and wishing you could take away the pain or bring comfort. This feeling often compels people to express their deepest sympathy by doing something practical to help, and chances are these acts of sympathy will be welcomed.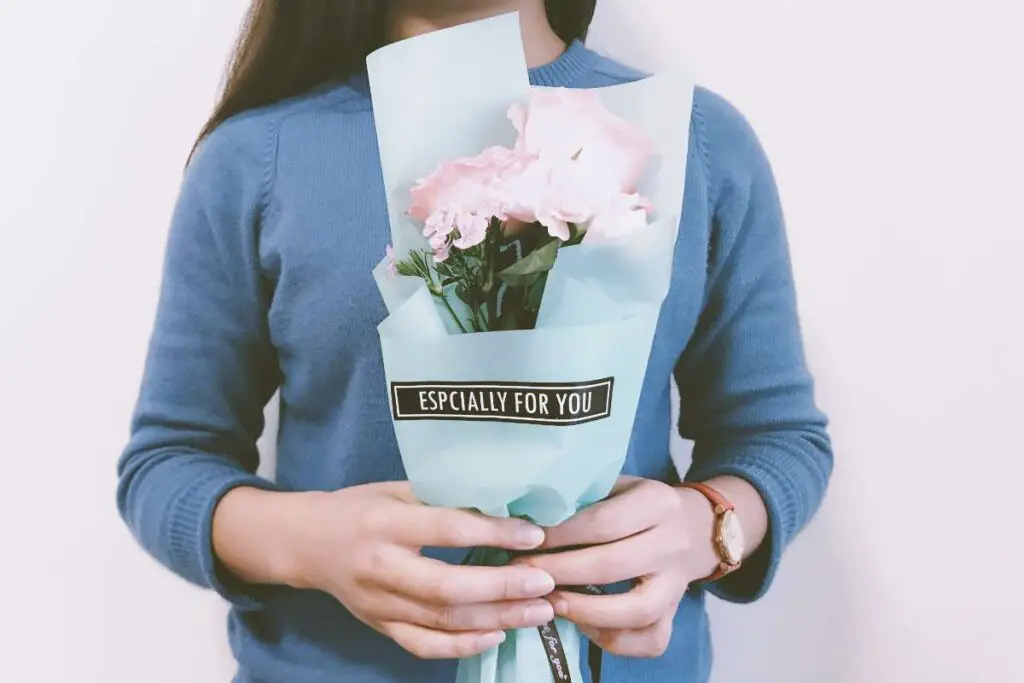 If you want to help through action, be specific in your offers. "Let me know if/or what I can do to help" is a lovely gesture, but often those who have just lost a loved one feel as though they are drowning in all that needs doing. Offering specific tasks may just be the lifeline they need.
Offer to do chores: Offer to help with housework (laundry) or yard work (mowing the lawn). Offer to work alongside them if it may feel overwhelming to work solo.
Buy groceries: Check their refrigerator and pantry. Buy staples to restock their kitchen, especially if they will have guests from out of town.
Transport: Help the grieving person with transport for errands (especially if they are elderly or uncomfortable doing errands on their own), or transport guests or family members that have come from out of town.
Provide ready-made meals: Stick to basic meals like; pies, casseroles, or lasagna. Comfort foods are always appreciated during difficult times. Ideally, bring enough to feed the entire family.
Get them outside: Getting some fresh air, a little exercise, or fresh air can help take their minds off all the busyness of what is happening around them. People oftentimes find peace in nature, and it can also be a great time to share some cherished memories of a loved one who has passed away.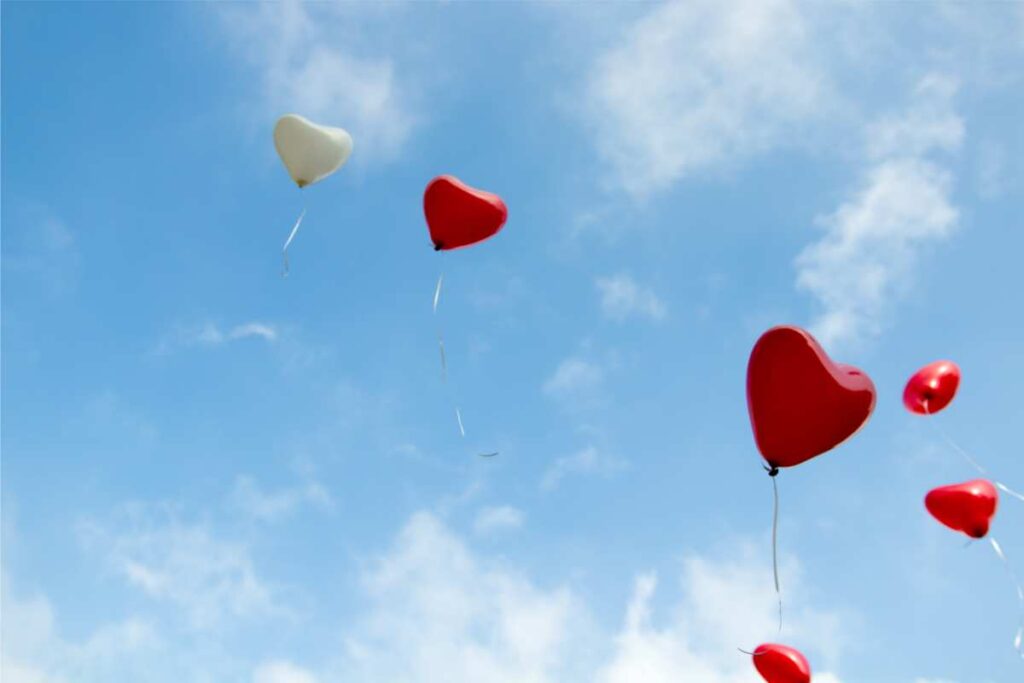 Frequently Asked Questions (FAQs)
1. How do I tell someone I'm thinking of them when I'm uncomfortable telling them in person?
"I'm sending my love to you and your family during this difficult time."
It's brief, simple, and sweet. Its direct sincerity may comfort a grieving person. This message can either appear directly on a sympathy card or be sent via a text message if that feels most comfortable to you.
2. What is a good short sympathy message?
A good short sympathy message is one that expresses your condolences and offers support in a heartfelt and concise manner. Here are some examples:
1. "I'm so sorry for your loss. My thoughts are with you during this difficult time."
2. "Sending you love and strength as you navigate through this tough period."
3. "Please accept my deepest condolences. I'm here for you if you need anything."
4. "In this time of sorrow, may you find peace and comfort."
5. "Wishing you moments of peace and comfort as you remember your loved one."
6. "My heart aches for you. Lean on your friends and family for support."
Remember to personalize your message based on your relationship with the person who is grieving and the specific situation. It's important to be genuine and sensitive in the way you express sympathy.
3. What is another way to say my heart goes out to you?
Another way to convey your empathy and support, similar to "my heart goes out to you," is to say:
"I have great sympathy for you."
This phrase also expresses your understanding and compassion for someone who is going through a difficult time.
4. What is a small action to show my deepest sympathy for someone who has passed away, from a distance?
Showing sympathy from a distance can be challenging, but there are small actions you can take to express your condolences and support. In addition to the suggestions we shared above such as sending flowers, condolence messages, giving a donation to a favorite charity, etc., another meaningful way to express your deepest sympathy from a distance is to light candles in honor of those who have passed away. This can be a great way to offer support if you're struggling to find the right words to share with your loved one during this difficult time.
Taking a picture of the lit candle and sending it to your loved one with a simple message such as 'I'm thinking of you and sending my deepest sympathies' is sure to make your family member or friend feel your loving support.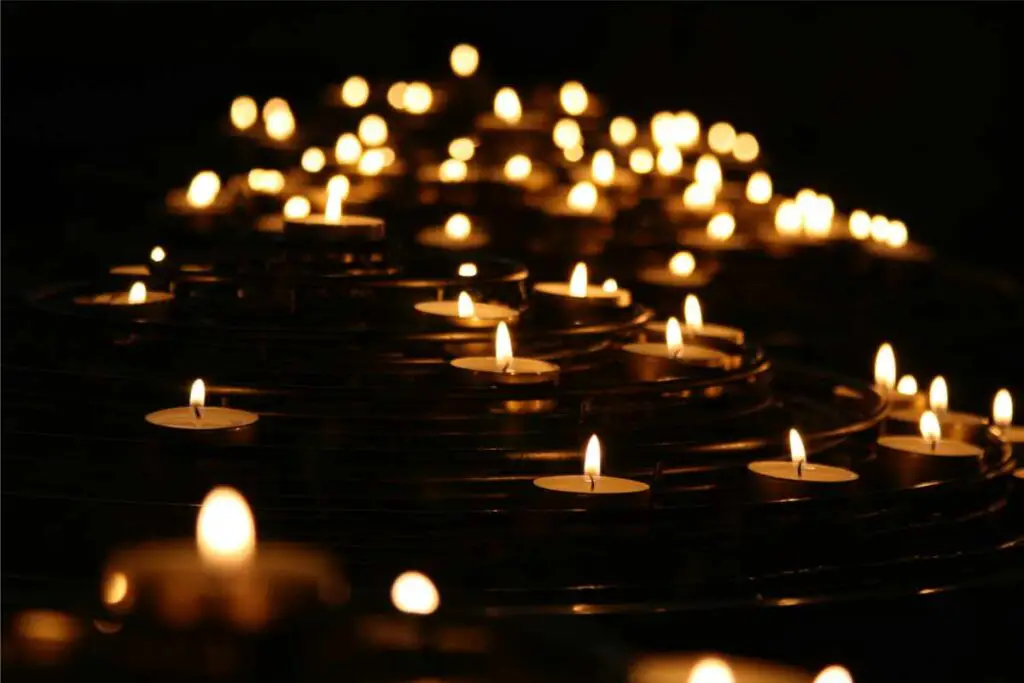 Summary
Losing someone close to us leaves an unbearable memory which makes it hard to carry on. To make this event less painful to deal with, and as a way to support someone going through this difficult time, we use language to express our sense of solicitude or sympathy to the bereaved person.
It is important to remember that everyone copes with loss differently. While the grieving person may find that they experience all five stages of grief, they may also find that it is difficult to classify their feelings into any one of the stages. Have patience with them and their feelings in dealing with loss.
Allow them time to process all of their emotions. When they are ready to speak about their experiences with loved ones or a healthcare professional, allow them to do so. Remember that you don't need to do anything specific, but allow them room to talk about it when they are ready.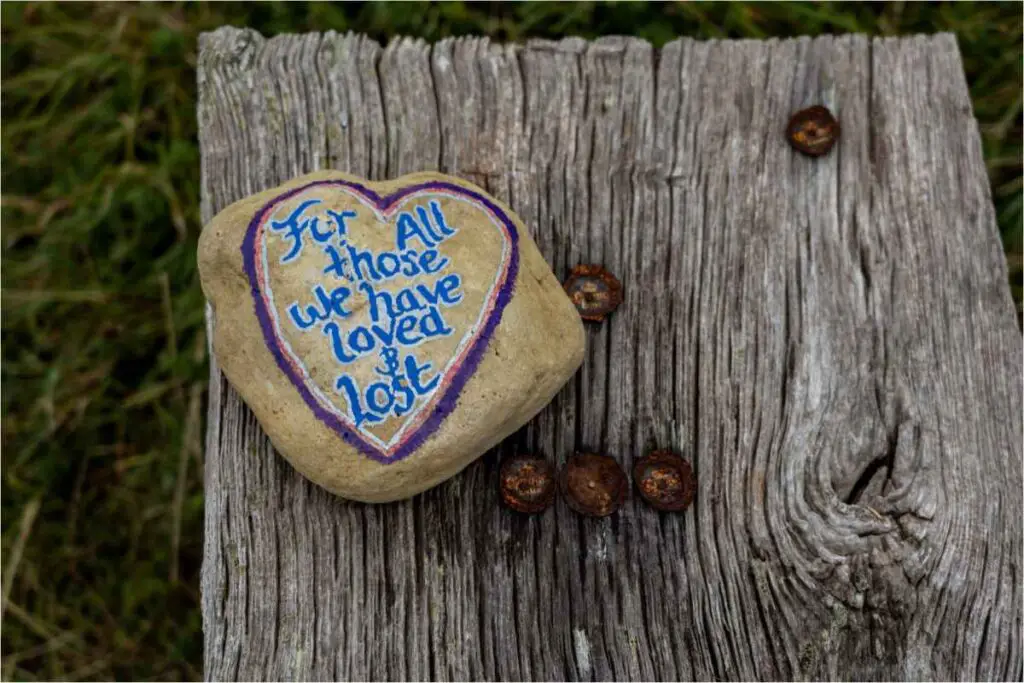 ---
Leona Small, Author
Leona Small is a freelance writer and former caregiver. She has experience working with people with Alzheimer's Disease and related dementias and has spent years working alongside both patients and caregivers in Hospice.
Additionally, she's worked as a Professional Organizer helping people and families to purge, organize, manage, and prepare for various life transitions such as moving, downsizing, and the passing of loved ones. Her passions include writing about healthy aging, innovative resources to help older adults and caregivers, and traveling.