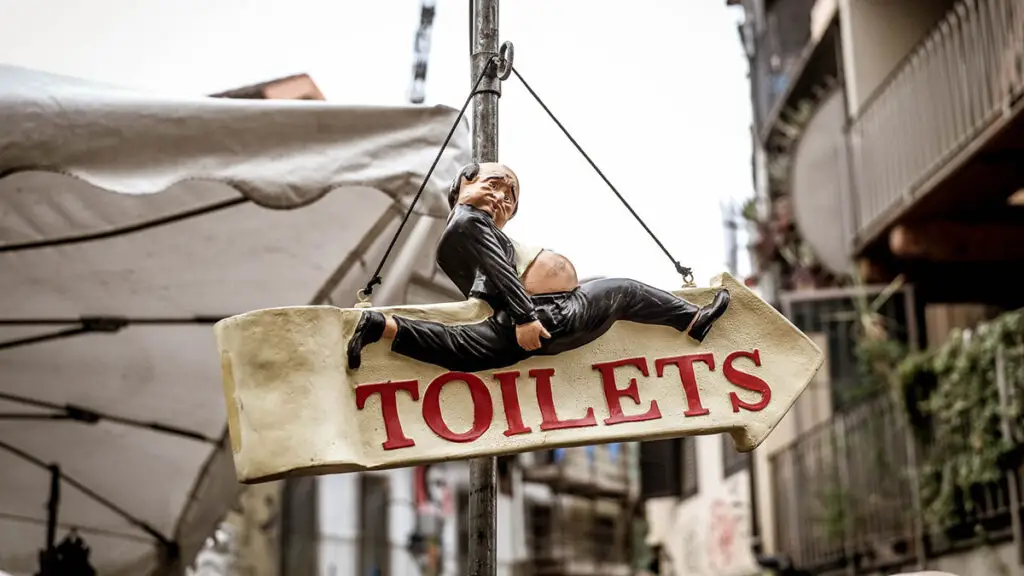 As we age, it becomes more difficult to squat and rise. The muscles in our legs lose their strength. Injury can also cause more problems with conducting our daily activities. Adapting your toilet to accommodate the eventuality of aging might mean selecting the proper toilet height for seniors in addition to other modifications to the home for aging.
What are the Measurements of a Regular Toilet?
The average toilet is between 14 and 15 inches from the floor without the toilet seat. Including the tank, the back height is between 21 to 31 inches. Lengthwise, a standard toilet is between 27 and 30 inches. Traditionally, toilets have round bowls. In recent years, it is more common to see oval or elongated bowls. Both elongated and round toilets tend to be about 20 inches wide. 
What is the Proper Toilet Seat Height for Seniors?
The Americans with Disabilities Act (ADA) indicates that toilets must be between 17 and 19 inches from the floor, including the seat. There really isn't such a thing as "ADA Toilets", but there are toilets that follow the ADA guidelines. The tall toilet should be high enough so that sitting and standing are not excessively difficult. Both feet should rest flat on the floor. If your feet dangle, you may begin to feel numbness, pain, or tingling in your legs. A step stool will help if you are too short for your commode.  
It's also important to remember that it's easier to have a complete bowel movement if you are slightly squatting with your hips slightly lower than your needs. Consider investing in a step stool to position your body more naturally if you have problems with constipation. 
Comfort Height Toilets
Comfort Height toilets are about the same height as an average dining room chair. This type of commode is also called universal height or right height toilet, depending on the manufacturer. Comfort height toilets come both in round and elongated styles.  
If it's not in the budget to replace your toilet, you might consider a toilet riser. This gadget fits under the toilet base and raises the entire thing several inches. It's a more stable alternative to plastic toilet seat risers. 
Are Comfort Height Toilets Good For Short People?
Comfort Height Toilets are geared towards being aesthetically pleasing and accessible. But, what if you are shorter in height? Like all toilet seat option in this article, it really depends on you and your situation. You may be shorter, but in a wheelchair, and a comfort height seat is ideal. Or, climbing on to a taller seat could make things more dangerous.
The seat height of a comfort toilet is generally about 17 – 19 inches similar for a regular chair. You need to consider your height when deciding on toilets, and try several different seat heights to find the best possible fit for you — the easiest for your body to use.
Taller Toilets for the Elderly
Some seniors will benefit from having a taller toilet. If you use a wheelchair, you should install a toilet about the same height as your wheelchair's seat. It will make it easier to transfer between the two. 
Wheelchair accessibility might also mean you choose a wall-mounted toilet rather than the standard design. This type of commode can be as high as 28 inches. However, keep in mind that this type of toilet will need a special carrier system installed inside the bathroom wall. 
A less expensive option is to adapt your current model using a toilet seat riser with handrails. Risers tend to be able to accommodate most toilets and can add up to five inches in height. Some handles are adjustable for just the right sizing.  
Is a Round or Elongated Toilet Better for Seniors?
Elongated toilets take up more space in the bathroom; however, elongated toilets offer more sitting area. If your bathroom is smaller, it makes sense to go with a round toilet and round bowl instead of an elongated toilet. A round toilet bowl will give you extra maneuvering space if you use a walker, scooter, or wheelchair. 
Many adults find elongated toilets more comfortable. The sloped angle inside the elongated toilet bowl can prevent splash back, a feature many men appreciate. You'll have to decide which option works best for you when deciding on either a round or elongated bowl design. 
Toilet Alternatives and Accessories for Seniors
Grab Bars
You may not need to replace your entire toilet or remodel your bathroom. If getting up and down is becoming more difficult, a toilet rail grab bar might help. This device provides support with adjustable height bars and anti-slip tips. 
Perhaps the best solution of all might just be using a raised toilet seat. This is fast, effective, portable, and less costly than installing a new toilet.
Sale
Wiping Devices & Bidets
If reduced mobility is making clean-up challenging, then a Long Reach Comfort Wipe toilet aid will help. With this assistance device, you'll be able to reach those hard to reach places better. Another option is to have a bidet installed on your toilet. Not only does using a bidet reduce the amount of toilet paper or wipes you use daily, but it prevents pipe clogging.
Bedside Commode Chair
If you or a loved one will only need a raised toilet for a short period of time, such as after surgery, then it's hard to justify the expense of having a taller toilet installed. A bedside commode chair might be a better investment in this case. Some commode chairs can be used as a bedside toilet when needed. When proximity to the bed is no longer an issue, the same apparatus can be taken apart and used as a safety frame and raised toilet seat. 
If the need is for a larger toilet seat, then that's something that can be purchased separately and installed with ease on standard toilets. Typically, these larger seats also are about 2 inches higher than regular ones. They come in open front and closed rim models and are about 19 inches wide.
Wall-Mounted Urinal
Senior men might do better with a low wall-mounted urinal. Don't forget to install grab bars for added safety. If a urinal is cost-prohibitive, there are funnels that can turn your standard toilet into a urinal for less mess. 
8 Top Things when Choosing a Taller Toilet for Older Adults
What is your budget? You have a variety of options, from toilet seat risers to electric heated toilet seats and automatic bidets, and everything in between.
How tall are the primary users of the toilet seat? As discussed in this article, your standing or sitting height is unique, and you may have to go "test drive" a few before buying.
Are any of the users in a wheelchair? Modifications may be necessary to other parts of the bathroom in order to make the room wheelchair accessible. Having a toilet seat height similar to that of the wheelchair can make transfers easier.
Do any of the people using the bathroom have a walker or rollator? Similar to wheelchair modifications, you must pay attention to changes in height between rooms, or the thresholds. Additionally, extra width or space in the room may be necessary.
Soft close seat. Seats without a soft close mechanism can become a danger to those who can't move as fast.
Flushing mechanism. There are a number of options here these days. Some toilets have a light flush vs. full flush to conserve water. Like in public restrooms, automatic flushing mechanisms can also be installed, but this is labor and cost intensive. Typically, most seniors appreciate mechanisms with fewer surprises and that they are familiar with – such as the typical left side handle.
Bidet or washlet. In my opinion, the most underrated upgrade to any bathroom. The nicer versions are not cheap, and will require a GFI outlet near the bowl. But, the ability to avoid rough toilet paper, save caregiver energy, and maintain overall health and cleanliness can be a real lifesaver for elder and caregivers.
Squatting is the most natural position to go the bathroom. But, mobility and flexibility changes with age, so a number of factors must be weighed to determine the optimal toilet seat height.
Other Toilet Height Considerations
My colorectal doctor is very adamant that toilet seats in America are generally too high already. In other "less developed" countries, there is no toilet at all, just a hole in the ground and grab bars. Interestingly, the incidence of constipation, fissures, and hemorrhoids are generally lower in these countries. Also, if you consider human evolution, we simply squatted for thousands of years.
That squatting position is optimal to prevent straining and pressure on nerves. Using a step stool or squatty potty for seniors can move the legs into a more optimal position, but this does become more difficult as you age. When considering an elevated toilet seat or tall toilet vs a standard toilet, you should also take your overall health into consideration.
How To Measure Toilet Height
To measure toilet height, you can follow the steps outlined below. If you want the most comfortable new toilet in your house, use these measurements as your guide in comparison to different models. You'll need a tape measure or a long ruler before you get started.
Facing the front of toilet and toilet seat, start or finish at the top of the seat, in the "down" position.
Measure from the floor to the top of the seat using your tape measure or ruler. The ADA guidelines state 17″-19″, and this is the measurement that those guidelines refer to.
Lift the lid, and measure from the floor to the top of the actual seat.
Lift both the lid and the seat, and measure from the floor to the top of the bowl, with the toilet seat up.
Most toilets in the US will be measured in inches, write down and record your measurements. Different manufacturers will measure the seat height differently, as you just did: From floor to the top of the seat with lid closed; from the floor to the top of the seat with lid open; and from the floor to just top of the bowl. But, armed with all of your toilet seat height measurements, you will be able to determine and compare more effectively, regardless of tall toilet manufacturer.
Installation Costs and Considerations
Installing toilets requires setting wax rings around toilets positioned on toilets, securing them and fixing up the supply line. This usually takes between 1-2 hours of work. Plumbers can charge from $300 to $800 to install toilets at a local low-cost store.
Some labor-intensive installations such as bathroom walls may cost more than $2000. The installation process may lead to more costly repair costs. Please note these figures do not include actual costs for toilets. If you don't have a seat for the toilet, you'd need to purchase one for around $20 to $30, although most toilets will come with one.
Check the rough-in size, or it simply won't fit! The rough-in size for a toilet is the distance from the bathroom wall (not the baseboard or other trim) to the middle of the sewer drain. This measurement is typically 12″, but sometimes it can be 10 or 14.
Thumbtack is the go to in my house for smaller construction and handyman projects. You can get multiple bids before you pick a contractor. Ace Hardware also has Ace Handyman Services, specializing in home repairs for older adults.
FAQs
Is 21 inches too high for a toilet?
When measurements of toilet seat height go beyond 20.5″, you can start to assume you are looking at the height of the toilet including the tank. Toilet seat height from floor to top of the bowl ranges from 14-19″. Toilet seats by themselves are about 1-2″ in height. The most important measurement is the actual seated height, which is a combination of toilet seat height added to toilet bowl height. ADA standards for this measurement are 17-19″.
What is the most popular toilet height?
A standard toilet typically measures 15 or 16 inches from the floor to the top of the seat. But popular with seniors, comfort toilet heights are 17 to 19 inches. The Americans with Disabilities Act (ADA) specifies that the height of a disabled toilet must be within this range, which is a measurement from the floor to the top of the toilet seat.
Is a tall toilet or short toilet better?
In order to determine what toilet seat height is best, a number of factors should be weighed. How tall are the primary users of the toilet? Are there any medical issue, such as hemorrhoids, where a squatting position is recommended? Or, are there mobility issues such as the need for wheelchair or walker transfers? All of these factors, and more, weigh into the decision on the proper toilet seat height.
What is comfort height vs right height toilet?
Traditional toilet seats are approximately 15″ from the floor. Comfort toilets are a bit higher, approximately 17-19 inches. The comfort height toilet has become the preferred choice of many households. Comfort height and right height are terms that are sometimes used interchangeably.
Toilet Height for Seniors Summary
No matter what type of accommodations you or your loved one needs, there are options available to maintain independence as long as possible as we age. Seat or toilet risers can be installed and uninstalled with ease. Support bars require a little more effort but can make the difference between helplessness and control for the senior in your life. 
Comfort height toilets are the next step in bathroom alterations. Remember to have a step stool on hand to reduce constipation issues. Toilet aids such as bidets or toilet paper wipe extender wands allow for unassisted completion and retain a sense of personal autonomy. Don't be afraid to try different options until you hit upon the right combo.
Feature photo by rashid khreiss on Unsplash.