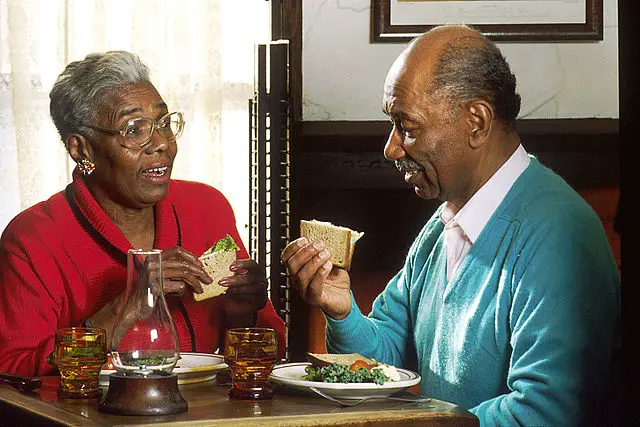 Have questions about Meals on Wheels? How much do Meals on Wheels cost? What it is, how it's funded, and who is eligible? Your questions are answered below.
What is Meals on Wheels?
Meals on Wheels is a program that delivers meals to the homes of seniors who are homebound and unable to purchase or prepare their own meals. It is a nationwide program made up of over 5,000 local community-run programs. The meals are typically hot meals delivered by volunteer drivers. Meals are often delivered five times a week. The program is sometimes referred to as the home-delivered meals program.
Related article: Who Qualifies for Meals on Wheels?
The meals are monitored for nutritional value and quality. The average age of a participant is 79. More than half of them live alone. More than 60% of participants say home-delivered meals provide one-half or more of their total food for the day (source).
The program services are intended to:
Reduce hunger
Help older adults
Promote socialization
Delay the onset of health conditions
Provide an in-person safety check on seniors
How are Meals on Wheels programs funded?
Meals on Wheels programs are funded through different sources, the largest being the Older Americans Act: Nutrition Services Program. That federal funding sources accounts for 35% of costs (in the aggregate). The programs receive the remaining funds through other sources:
State and local governments
Foundations
Fundraising
Direct payment from consumers
Donations
Medicaid waiver programs and Community Development Block Grants also offer funding in some instances.
Who is eligible for Meals on Wheels?
Because Meals on Wheels programs are administered by different agencies and funded through different sources, eligibility can vary. You always want to check with your local Area Agency on Aging (find yours here), but eligibility generally includes criteria such as:
Age 60 and older
Limited income
Homebound
Unable to prepare healthy meals
Able to accept meals from drivers
How much does Meals on Wheels cost?
Meals on Wheels costs can vary depending on the program and the individual's ability to pay. The cost to produce and deliver meals averages $6.00 – $7.00 per meal. Most programs ask low-income seniors to contribute what they can, with a suggested donation of $3.00 per meal being common. Individuals who do not meet the income criteria for free meals may be asked to cover the actual production and deliver cost of the meal.
Important to note, the Supplemental Nutrition Assistance Program (SNAP) can also be used by seniors to help cover costs associated with Meals on Wheels.
Further Reading
Below are some books that many have found helpful not just for caregiving, but specific to caregiving and meals: