The U.S. population is rapidly aging. There are more than 46 million U.S. citizens aged 65 or older. By 2030, 1 in 5 Americans will be 65 or older. By 2050, the number will be almost 90 million! The in demographics comes with a profound impact on social services that serve seniors. Many of these people will qualify for Meals on Wheels.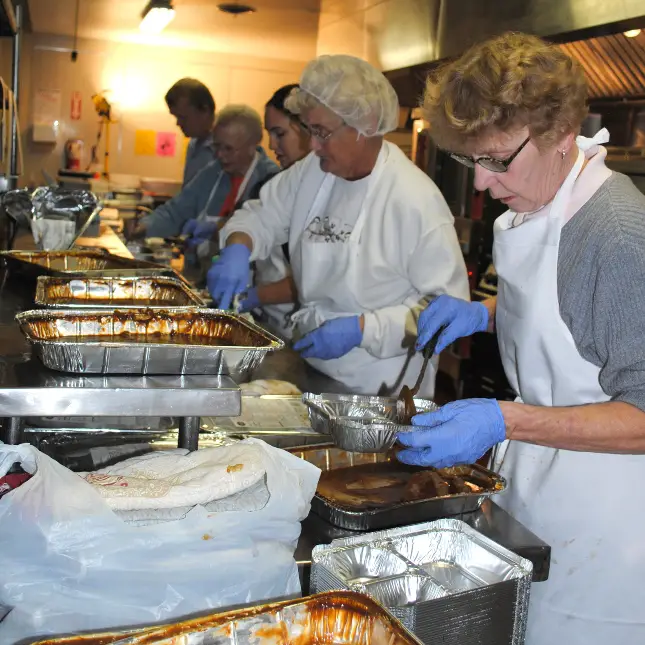 What is Meals on Wheels?
Meals on Wheels is a program that delivers hot, nutritious meals to individuals – often home-bound individuals – who are unable to purchase or prepare their own meals at home. The federal Older Americans Act, which created the Administration on Aging, provides the bulk of the funding for the program (55 to 60%). The rest is made up through a variety of sources including the United Way, local governments, and donations.
The meals are prepared in a variety of locations. Sometimes it's Area Agencies on Aging who operate their own kitchens. Other times it's for-profit meal preparation businesses doing the work under a contract. The program specifics differ depending on the locale. There is no identical program.
Related: How much do Meals on Wheels cost?
Drivers, some volunteers and others paid, deliver the hot meals directly to the homes of qualified individuals. The individuals are – after all – homebound. This delivery has another benefit – the drivers provide are another set of eyes and ears that can check in on vulnerable elders. They can report back on issues they see or needs they're made aware of. It's truly a wonderful program!
What is Are the Meals Like?
All of the meals and ingredients are prepared in local kitchens. They are packaged and delivered to the qualifying individual on the same day. The meals are transported in insulated bags, boxes, or even special vehicles designed to keep the contents heated. Deliveries are generally Monday through Friday. Fridays often include frozen meals to get individuals through the weekend. Those frozen meals also serve as a "back up" meal should something – like a blizzard – prevent a driver from getting to the home on a given day.
All meals are prepared with the goal of meeting one-third of the recommended daily dietary allowance of a typical elder. In many case, they can even meet individuals' specific dietary needs or restrictions.
Who Qualifies for Meals on Wheels?
To qualify for Meals on Wheels, an individual must be:
60 years or older
disabled
homebound, and
without a caregiver able to assist with meal preparation.
The eligible person's spouse, or disabled person who relies on the individual for care, may also qualify. Some agencies might have other restrictions – or other exceptions. The terms and conditions may vary.
Unfortunately, the demand for Meals on Wheels is great. Agencies often have a waiting list. So, if you think you or your loved one needs Meals on Wheels, apply sooner rather than later.
How to Apply for Meals on Wheels
Because there is no single point of entry to getting into a Meals on Wheels program, you have to contact sources in your community. They can help you determine how to enroll in the program. To find out what is available in your area, go to our Senior Resources by State page. Click on your state and locate the Area Agency on Aging serving your area. They will be able to guide you toward the assistance you need.