More than 5 million people in the United States have been diagnosed with Alzheimer's. There are many Alzheimer's caregiver books to inform those providing the care as experts predict that by 2050, there will be nearly 14 million people living with Alzheimer's. There are more than 16 million unpaid caretakers that provide about 18.6 billion hours of care.
Caregivers are subject to depression, guilt, loneliness, and psychological distress. The quality of their life and health suffer. Family caregivers may have little or no training when it comes to dealing with Alzheimer's patients. They often need to reach out for information on senior resources.
The burden of care that they assume can be full of uncertainty while socially restricting. Education may help dispel some of these questions and concerns caregivers have. With that in mind, here is our list of the ten best books for caregivers of people with Alzheimer's. 
1. The 36-Hour Day: A Family Guide to Caring for People Who Have Alzheimer's Disease, Other Dementias, and Memory Loss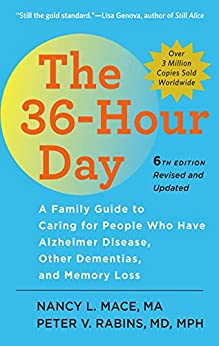 With the fifth edition of The 36-Hour Day, you'll have updated information to help care for your loved one practically and compassionately. The book discusses devices that make life safer and simpler for patients as well as strategies for delaying some advanced symptoms as long as possible. It also talks about health care insurance laws, power of attorney and guardianship issues, and hospice care options. It's designed for the caretakers and family members of advanced-stage Alzheimer's patients.
2. Chicken Soup for the Soul: Living with Alzheimer's & Other Dementias: 101 Stories of Caregiving, Coping, and Compassion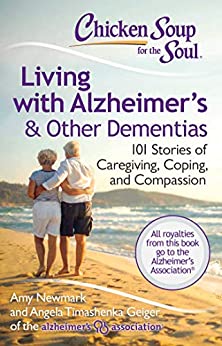 Caretakers often feel isolated and overwhelmed by their responsibilities. While it certainly isn't easy, focusing on the positive and trying to make the best of the situation are sometimes the only thing that keeps you going. The 101 stories in this specialized Chicken Soup for the Soup edition are sure to provide a light on the darkest days.
Buy Chicken Soup for the Soul: Living with Alzheimer's on Amazon
3. Learning to Speak Alzheimer's: A Groundbreaking Approach for Everyone Dealing with the Disease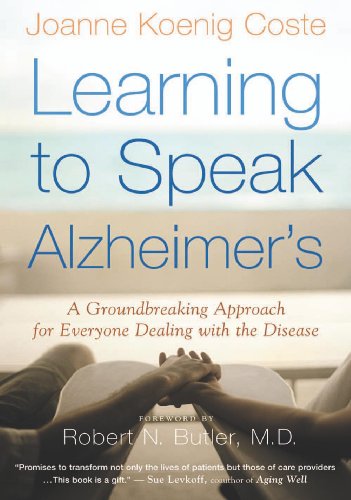 Written by an Alzheimer's family therapist, Learning to Speak Alzheimer's will help caretakers and family members find a way to relate with those with Alzheimer's in a practical and compassionate manner as the disease progresses. The author provides ways to make bath and meal times more pleasant as well as how to deal with aggression, paranoia and wandering. 
Buy Learning to Speak Alzheimer's on Amazon
4. Creating Moments of Joy Along the Alzheimer's Journey: A Guide for Families and Caregivers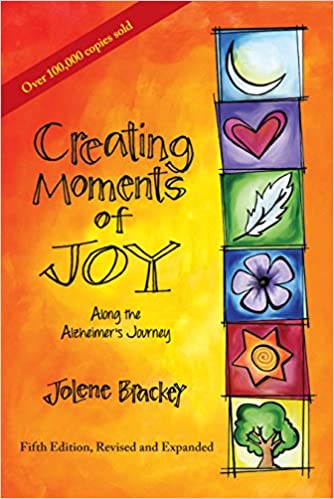 Caring for a loved one with Alzheimer's is challenging. Short-term memory loss means life is made up of moments. Those suffering from this debilitating disease may not remember from one minute to the next, but caretakers and family members can create moments of joy that benefit both sides.  Creating Moments of Joy Along the Alzheimer's Journey focuses on these moments.
Buy Creating Moments of Joy Along the Alzheimer's Journey on Amazon
5. The Alzheimer's Action Plan: The Experts' Guide to the Best Diagnosis and Treatment for Memory Problems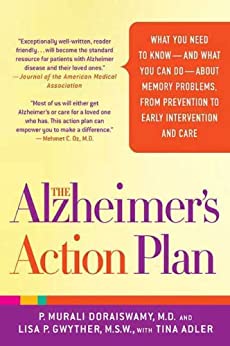 The Alzheimer's Action Plan was cowritten by a physician and social worker, this book helps families determine which tests to administer to diagnose Alzheimer's, as well as the least and most effective treatments available currently. It walks caretakers through the process of coping with emotional and behavioral changes from the onset to the middle stages. It is designed to provide useful information about how to provide the highest quality of life for loved ones with detectable memory loss or early Alzheimer's.
Buy The Alzheimer's Action Plan on Amazon
6. When Reasoning No Longer Works: A Practical Guide for Caregivers Dealing with Dementia & Alzheimer's Care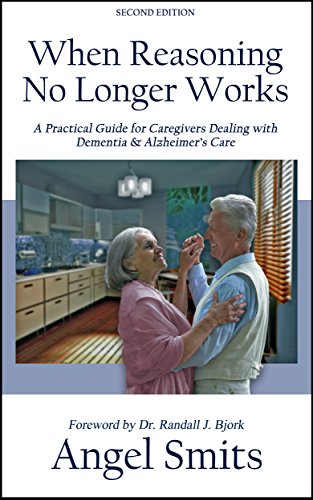 Written by a gerontologist, When Reasoning No Longer Works focuses on the behavior issues that occur as Alzheimer's progresses. It offers suggestions on how to deal with aggressive and disruptive behaviors as well as how to reduce wandering. Learn how to recognize and avoid triggers and in turn reduce the occurrence of catastrophic behavior.
Buy When Reasoning No Long Works on Amazon
7. Surviving Alzheimer's: Practical Tips and Soul-Saving Wisdom for Caregivers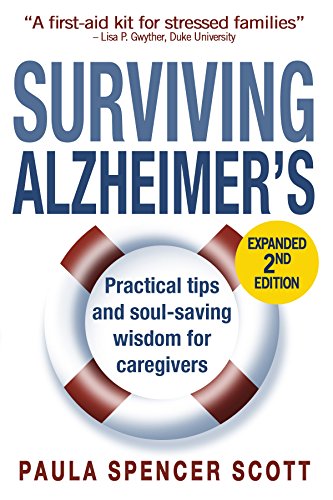 Surviving Alzheimer's explores the reason behind personality changes, bathing resistance, repetition, and aggression and provides tips on how to let go of resentment, guilt, and family friction. Sections for spouses and out-of-town caregivers will help you navigate this heartbreaking disease. It covers issues you'll encounter from the onset to end of life situations in a quick reference format.
Buy Surviving Alzheimer's on Amazon
8. The Conscious Caregiver: A Mindful Approach to Caring for Your Loved One Without Losing Yourself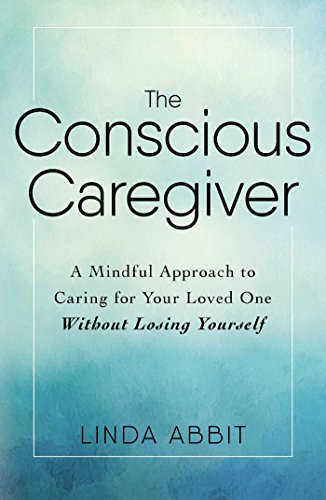 The stress for caring for a loved one with Alzheimer's can wreak havoc on your emotional and physical health. The Conscious Caregiver focuses on how to manage the stress, take time to care for yourself, and stay financially secure as a caretaker.
Buy The Conscious Caregiver on Amazon
9. The Mindful Caregiver: Finding Ease in the Caregiving Journey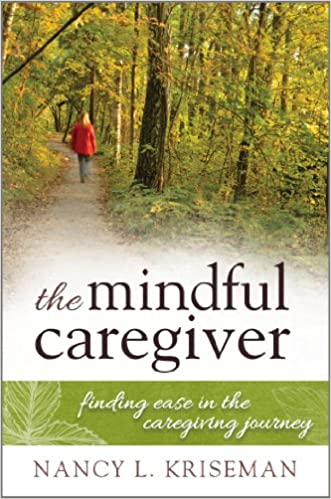 The Mindful Caregiver is geared specifically towards caretakers of the elderly, including those who have Alzheimer's. It emphasizes the practice of mindfulness so that caregivers are fully present with the person they are caring for as well as developing new ways of connecting. In addition to coping strategies for the caregiver, it discusses how to advocate for the elder, utilize support systems, and navigate the healthcare labyrinth.
Buy The Mindful Caregiver on Amazon
10. Ten Thousand Joys & Ten Thousand Sorrows: A Couple's Journey Through Alzheimer's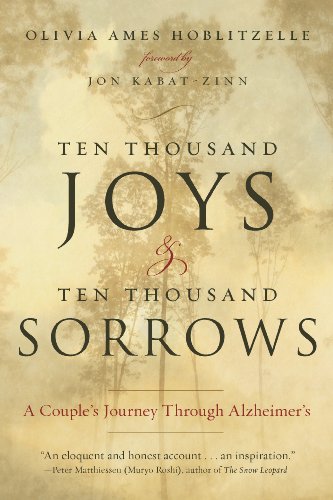 Rounding out our tenth spot in the best Alzheimer's caregiver books is Olivia Ames Hoblitzelle's book. She describes the challenges she faced personally when her husband was diagnosed with Alzheimer's at 72 in Ten Thousand Joys & Ten Thousand Sorrows. She recounts her struggles to help her husband as a caretaker while trying to keep parts of her life separate so that she would have something more once he passed is a balancing act that every caretaker will understand.
Buy Ten Thousand Joys & Ten Thousand Sorrows on Amazon
Staying Home – A Caregiver's Guide to Making Your Home Alzheimer's Safe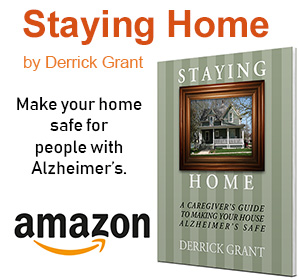 Call us biased, but Staying Home: A Caregiver's Guide to Making Your Home Alzheimer's Safe is also a great resource for caregivers who need guidance and information on how to make their home safe for the loved ones they care for.
Caregivers who tend to those with Alzheimer's need additional support. The disease is progressive and could require years of care. Those that have been diagnosed over the age of 65 live on average four to eight years with the condition, although some live as long as 20 years. 
The personality and behavior changes are especially difficult to process when the caregiver is a family member. Not only must the caregiver be an advocate for the patient, but is often the subject of aggressive or abusive behavior from the patient as well. 
Alzheimer's caregiver books, such as those in our top ten list, can help caregivers develop coping strategies while reducing the feeling of isolation.
What are your favorite Alzheimer's caregiver books?