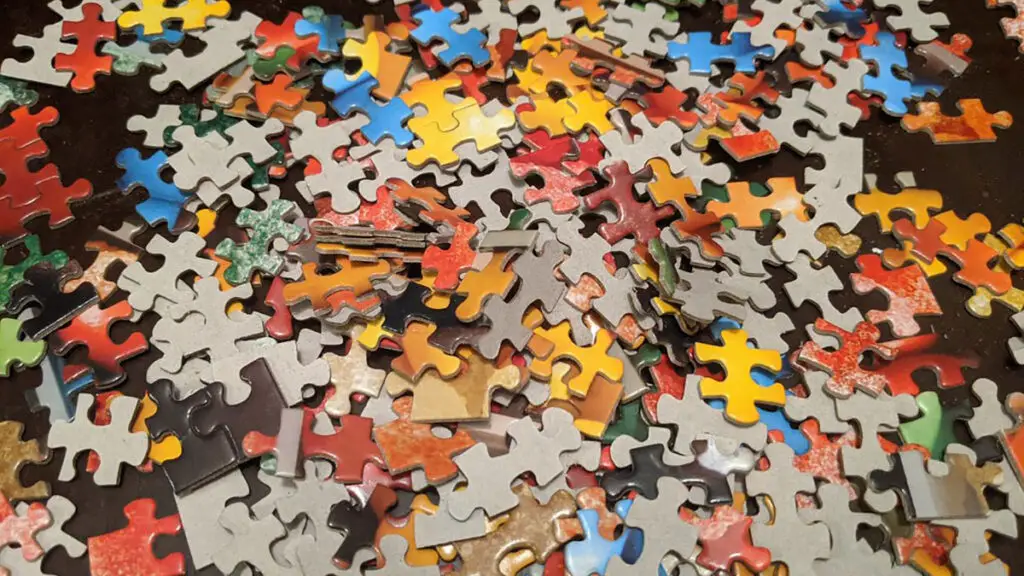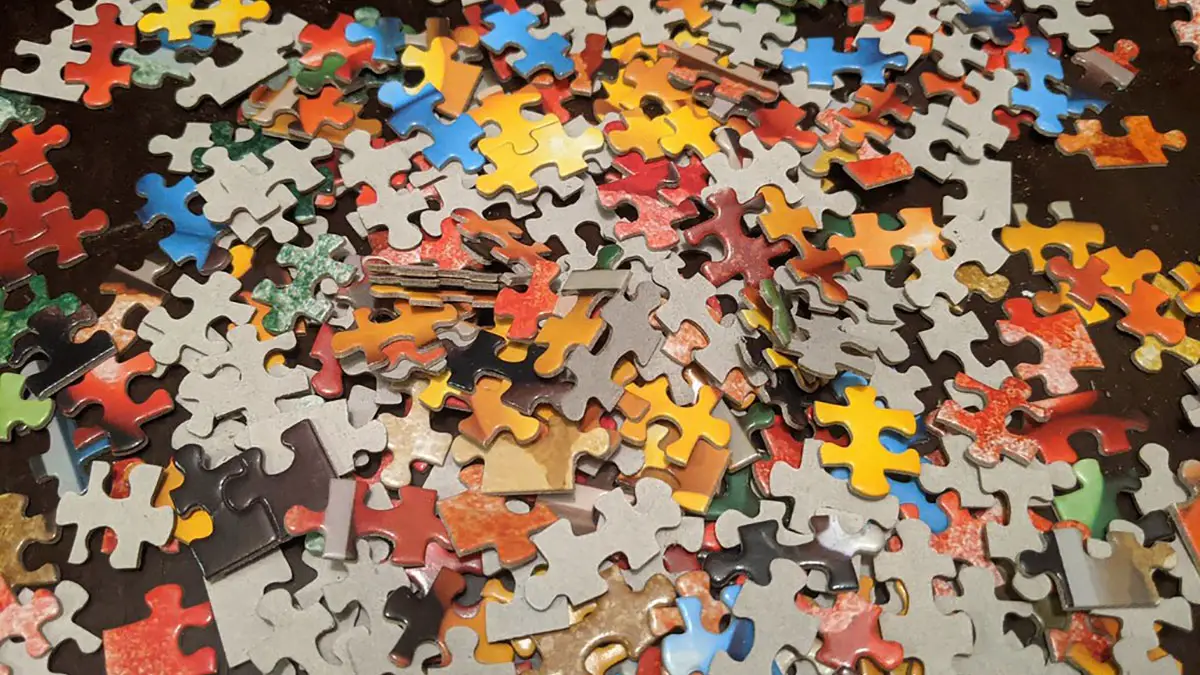 Keeping people with Alzheimer's and dementia active and engaged can be a challenge at times. We have a list of activities and games for dementia patients that might help keep them active and their minds sharp.
As dementia and Alzheimer's conditions advance, it's hard to have joyful interactions sometimes with those you love. Studies have shown that the right leisure activities can slow the process of cognitive decline. Games and entertaining activities also provide ways to interact with loved ones that are fun and engaging. Let's take a look at 4 fun options for activities for Alzheimer's patients.
Videogames
Your first thought might be "Videogames? For this generation!?" I had the same initial thought, but the answer is yes!
Videogames have come a long way since their humble beginnings. These days, videogames are even used as diagnostic tools for Alzheimer's disease and other related disorders (ADRD). So what sort of games should you look for?
Kitchen and Cooking from Serious Games (SG) is designed to stimulate the brain as players complete various kitchen tasks. The CogStim Game stimulates memory and language skills through a name and face matching game. Theater Memories uses 3D technology to activate players' recollection of films from the 1950s. It is designed to support overall wellbeing and reduce depression. This game is still in the testing phase, but will hopefully be available soon.
MentalUp games were originally developed for children. However, the activities have been shown to support cognitive function among individuals with Alzheimer's when played regularly.
Gallery Game available through the Mezurio smartphone app is designed to stimulate episodic memory, which is thought to be vulnerable to the tau-related degeneration commonly found among Alzheimer's patients.
Studies have shown that the combination of cognitive stimulation and physical exercise is beneficial. Exergaming activities, where a physical exercise is paired with a cognitive task, improve psychomotor speed. Studies done with Xbox Kinect bowling demonstrated improvement among Alzheimer's patients through the need for fewer prompts and the ability to complete turns independently.
Card and Board Games for Dementia Patients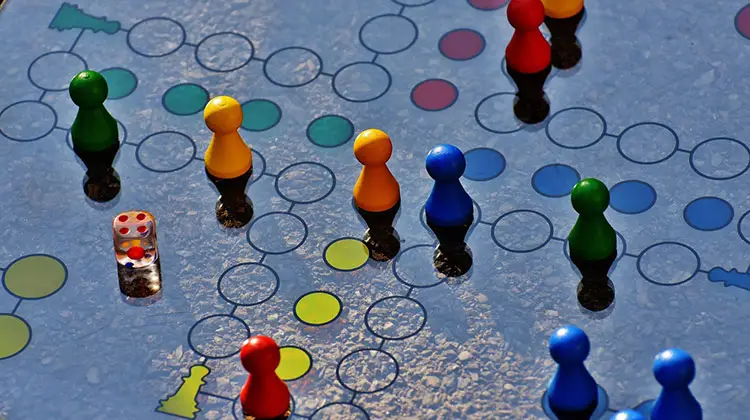 Board games have several beneficial aspects. Social engagement, the development of a sense of accomplishment, friendly competition, and sensory stimulation are just a few. Playing board games has also been shown to reduce agitated behavior and increase cognitive performance in patients with advanced dementia. 
Choose board games with colorful boards and objects like dice or cards that can be manipulated. The more sensory stimulation a game provides, the better.
Following is our list of games that you can click on for more information. These are supported by research and have the effect of being brain exercise for dementia.
Games to Consider
Anecdote: The board game Anecdote is divided into childhood, adolescence, adult, and general life. In order to move forward, players must tell a story relevant to the prompt. There are also objects to touch, feel, or taste to stimulate memories.
Ludo and Snakes & Ladders: These games use counting skills and provide a sense of accomplishment.
PicLink: PicLink has 36 colorful cards and can enhance recall, memory, and cognitive processing.
Dominos: This classic table game that has been tested with Alzheimer's patients. It improved social engagement and provided meaningful time use.
GO: The game GO has also been studied and found to improve the cognitive function of patients with dementia.
Bingo: Ah yes, this game is a staple in long-term care settings. It involves the use of multiple cognitive skills that having Alzheimer's effects, including number and letter recognition, short term memory, and concentration. Playing Bingo can help keep those skills active.
Follow Your Nose: This is an adapted Bingo game that uses 30 different aroma flasks that players match to the image on the game board. It stimulates the olfactory sense and cognition.
Memory Matching Games: These are effective cognitive training activities and are especially useful to those with mild Alzheimer's in improving memory and hand-eye coordination. Caregivers can create personalized memory cards using the faces and names of loved ones.
Deck of Cards: Card games can be used in sorting activities, like Solitaire, or in group games like Go Fish. Larger cards are easier to hold. The social aspect of playing cards should not be overlooked as another one of the best activities for Alzheimer's patients.
Other Cognitive Activities
DementiAbility has a variety of word searches, trivia questions, and math problems to stimulate the brain. Reading is another highly stimulating cognitive activity. Choose topics of interest and make time to discuss what the book is about. Since poor eyesight is a common condition among the elderly, make sure the books have a large print. Audiobooks are another alternative.
Help your loved one create a life story book using pictures of friends and family. Make notes about each event or person in the picture. It's a great way to interact and often is useful in calming agitation.
Jigsaw puzzles help maintain eye-hand-coordination and problem-solving skills. It's an easy matter to have favorite personal photos turned into puzzles. Keep an eye on the difficulty level of a puzzle to avoid frustration. Larger pieces are also more easily manipulated. Studies have found that seniors who were experiencing memory loss improved after working on puzzles for 45 minutes twice a week. 
Physical Activities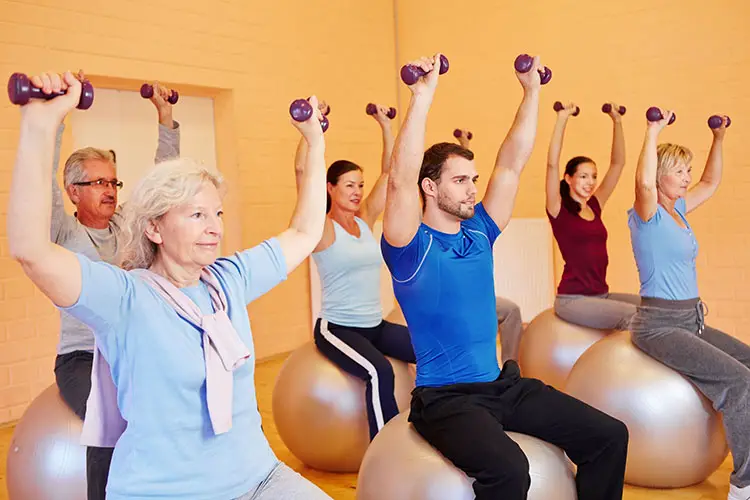 Increasing both brain and physical activity as a lifestyle modification has been shown to slow the cognitive decline of Alzheimer's patients. Therefore, it's important to keep your loved one as active as possible, for as long as possible. Here are several activities for Alzheimer's patients to consider.
Music therapy has been shown to be useful to improve both behavior and cognition among dementia patients. Playing an instrument, dancing, and listening to music are three activities that are easy to incorporate among daily routines. Group singing is another interactive task that has shown improved quality of life among those with dementia.
Art projects like painting, drawing, and sculpting are tactile expressive activities that patients with dementia might enjoy. Be sure to use non-toxic materials and tools that are child-safe. Clay or playdough are pleasant materials to work with to create small crafts.
Creating a memory box that highlights life events is an artistic project that can be enjoyed repeatedly. Simple jewelry making with yarn or string and colored pasta stimulates hand-eye-coordination. Sensory boxes are also entertaining art activities. Fill a box with different textured fabrics in bright colors or a collection of scents in sturdy containers.
Tending a garden includes sensory stimulation and physical exercise. The size of the garden will depend on the physical capabilities of each person. Caring for plants, watching them bloom, or harvesting a crop are excellent ways to instill a sense of purpose.
Conclusion
Games and leisure time activities can create an opportunity for enjoyable social interaction as well as provide opportunities to strengthen key cognitive functions that often decline among individuals with dementia and Alzheimer's. Why not try something fun today?