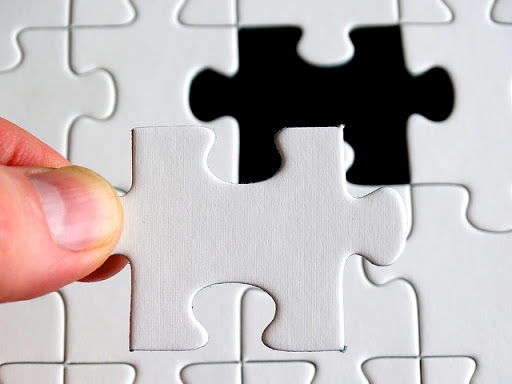 Dementia is a type of brain disorder that mostly affects older adults. While its causes are still unknown, brain exercises can help keep an older adult sharp and wise. The rate of dementia increases with age, and there are no medical treatments that can cure it completely. In addition to decreased memory capacity, dementia comes with many different issues that include Sundowners Syndrome, delusions, and hallucinations.
But, if you do some physical and mental exercises, this could help reduce the symptoms of Alzheimer's Disease, or at least delay or reduce its impact. Regardless, memory exercises can do no harm. Exercise helps you to stay fit by reducing your stress, B.P, cholesterol, etc. Mental exercises increase the blood circulation in the brain, which develops a chemical that protects the brain and reduces the chance of mental disorder.
Our brain has many parts, and each part plays a different role depending on the situation like—recall a memory, judgment, movement, etc. When one particular portion gets damaged, then it causes an abnormality. It can easily be seen in our behavior.  Research shows that brain exercises improve the thinking capacity of people having dementia and reduce the level of cognitive and functional decline.
10 Brain Exercises for Dementia
Brain Games
Brain games provide mental satisfaction, which helps them to stick to the game for a longer period of time. It's a kind of brain workout that one can perform without sweating oneself. Memory care homes always prefer such mental engagements to naturally activate cerebral capacity These brain games strengthen the mental capacity of senior citizens and improves their memory storage capacity. The main advantage of a brain game is that it is not only for the dementia patients but for family members as well. They can also enjoy that game and improve their brain function.
Interactive Online Games
There are many apps from where you can download online games for dementia patients, that too free of cost. These games have different difficulty levels, and you can choose which level you want to play. You have to click on that level, and you are ready to play the game. These games are great for boosting memory activity in a playful way for elders. You can play picture games, cards, board games, counting backward, mind games, and word games.
Dakim
Dakim is a brain fitness game for dementia patients, which helps in reducing the level of memory loss. It has 100 different levels. It trains the brain with each increasing level. Research has shown that this game also helps with improving memory and language skills. The individual can play alone because it has a self-adjusted level of challenges to match the patient's mental capacity.
Assemble Jigsaw Puzzles
Ever hear of "puzzle therapy?" This therapy helps activate all the parts of the brain and it can aid social engagement when done with others. It also helps with finger-mind coordination. There are various options for puzzle games—one can play a simple puzzle for mild cognitive impairment, can play a photo puzzle just for fun, or play difficult puzzles for improving brain function. This can also help in improving the level of concentration.
Sudoku for Seniors
If you want to exercise your brain, then play Sudoku. Many seniors love to play this game. It keeps their brains sharp after retirement. Sudoku helps in improving logical and reasoning skills. It is a 9×9 grid consist of 3×3 sub-grid. You must fill the blank cells with appropriate numbers from 1 to 9, but there should be no repetition in the sub-grid.
Play Chess
If an elder dementia patient wants to slow down the effects, chess is an excellent brain builder game. Chess stimulates brain function by engaging both-the logical & the creative side of the brain. It also increases social interaction and helps in reducing stress. Research indicates that chess affects different parts of the brain and stimulates brain function over a while.
Practice Meditation
The best "medicine" that lowers the risk of dementia is meditation. It should be performed daily for best results, Meditation helps an individual to remain calm in the worst situation by reducing the stress hormone level in the body. Meditation thickens the level of gray matter, which slows down the rate of aging the brain. It improves one's state of mindfulness, which further helps an individual in converting difficult situations into an easier one. It helps the senior patients to stay active, focused, and positive throughout a day.
Join a Book Club
Reading a book can help keep someone with dementia continue to flex their mind. In a book club, seniors get a chance to meet new people and share their thoughts with new friends. By reading books and newspapers in a book club, seniors come to know about the worldwide news, history, political situation of the country, and maintain a sense of creativity. The group activity help improve communication and social skills.
Play a Musical Instrument
Scientists have proven that playing a musical instrument stimulates the brain, which helps in strengthening brain function. Many musicians are more mentally alert than those who are not involved in any music. Music helps in keeping the mind sharper and can improve long-term memory. Playing an instrument can increase the reaction time in older adults and can even enhance one's sharpness of hearing. Last but not least, music helps in reducing stress and keeping people happy.
Learn a New Language
Learning a new language is a great way to keep a mind young. Learning a new language may also help protect their brain against the memory loss caused by dementia. Speaking in two or three languages requires specific brain training and need specific attention for switching between the languages. Therefore, certain brain areas are developed more than others, which may protect the brain from dementia.
We discussed ten brain exercise and their effect on our brains. Understanding what types of brain games would make that person happy, or which activity will have a great impact on their mind, is very important.
One should maintain a healthy senior living lifestyle to help avoid or delay dementia in later life. The mind is like any other muscle – use it or lose it!