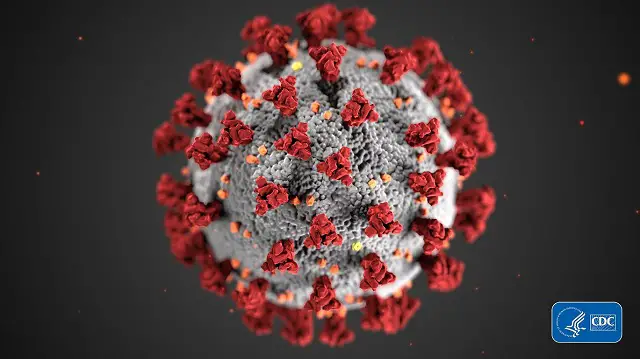 The coronavirus outbreak is all over the news and there are no signs the outbreak is letting up anytime soon. Just the opposite, actually. All indications are it's just getting started. Unless you're living under a rock, you know that our seniors, older adults, are in the highest risk category along with people who have underlying conditions (heart disease, diabetes, and lung disease). Older adults with underlying health conditions are particularly at-risk if they contract Covid-19.
There is no guaranteed approach to staying safe from the virus, but there are steps older adults, caregivers, and elder care professionals can take to help protect seniors. Following is some news and tips that relate to elder care and the coronaviurs.
First, Help Control the Spread of Covid-19
The Centers for Disease Control, and virtually every epidemiologist speaking on the subject, advises the following:
Wash your hand thoroughly with soap and water for at least 20 seconds. If soap and water isn't available, use hand sanitizer with at least 60% alcohol.
Cover our mouth and nose when you cough or sneeze.
Stay home except to get medical care – to the extent possible. Avoid using public transportation, ride-sharing, or taxis.
See your doctor if you become seriously ill.
To the extent possible, avoid touching frequently-touched areas: elevator buttons, door handles, handrails, etc. Use a tissue or your sleeve when opening doors.
Avoid touching your face, nose, eyes, ears, etc.
Practice "social distancing." Avoid crowds and try to keep six feet away from people. Avoid all non-essential travel.
You've likely heard these already, but it can't be repeated enough. Practicing these basic steps are the simplest, most-effective ways to control the spread and help keep older adults safe.
Have Supplies On Hand
Contact your healthcare provider to ask about getting extra medications that would be necessary for your health and well-being. If there is an outbreak in your community, and you have to stay home for prolonged periods of time, having additional medication at home can help prevent required outings. You want to minimize your need to go out into public as much as possible.
Everyone is flocking to toilet paper, for some strange reason, but food, water, and over-the-counter medicines are just as important. Buy extra of the food you already eat. In most cases, buying bottled water is unnecessary as there is no threat to public or private water supplies already in use.
If you are in the high-risk category, consider ways of getting food and supplies delivered to your house. This could be through family, neighbors, or commercial networks (some grocery stores deliver).
Choose A Room in Your House to Separate Anyone Sick
Should you or a loved one become sick in your home, whether you have an older adult residing with you or not, have a designated space for the sick individual to use, if possible. If you have an additional bathroom that you can designate for the individual, do so. Plan to thoroughly clean these rooms as necessary.
If your loved one lives in a nursing home or residential community, avoid visiting the home and trust that the home is following the CDC's advice for preventing the spread of coronavirus in these settings.
Medicare Now Covers Coronavirus Testing
The Centers for Medicare and Medicaid Services (CMS) announced on March 3rd that Medicare Part B covers testing of coronavirus. The test is covered when any healthcare provider orders it on or after February 4, 2020. Providers, however, will need to wait until after April 1, 2020 to be able to submit a claim to Medicare for the test.