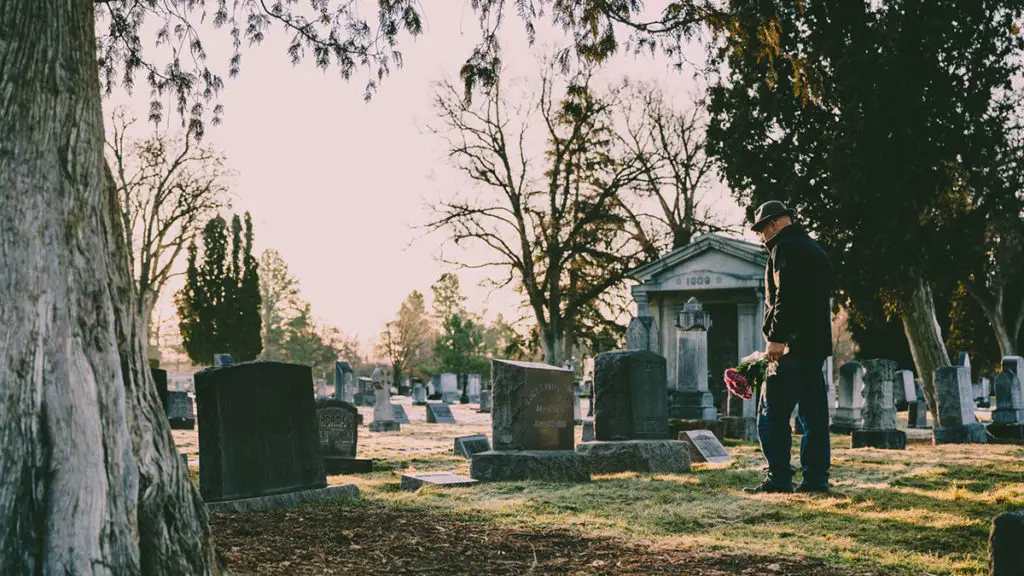 A funeral wake is probably the least favorite type of social get-together to plan for. It's a time when you have to be productive in the midst of all your emotions – and all the emotions of everyone else that knew the deceased person.
It's a time when all the unsaid things come to a head. The deceased may never have wanted to discuss what they wanted for their coffin, their service, the clothes they wanted to be buried in, and the amount of funds saved for all of this. Because of all the unsaid things, you are forced to make decisions, and sometimes those decisions may not mesh with what other grieving family members want or believe the deceased person wanted.
One of the unfortunate things that happens all too frequently after someone dies is that one or two family members step in and try to control everything, leaving out others in the process. This is a recipe for disaster and will most certainly plant seeds of distrust, discord and dissolution of any remaining relationships you have with your family members. It is not recommended you go down this route, no matter what someone did to you in the past!
In this regard, one of the best things you can do is have a checklist for doing the right things, make the best decisions your family can and proceed forward to the day of the wake.
6 Steps to a Successful Funeral Wake
Your loved one is now deceased, and now you need to deal with more logistics. Following is a list of the steps that most people include in their planning and organizing of a funeral wake.
1. Legal Pronouncement
First things first. Before you start planning the more pleasurable aspects of a wake, you'll need the legal pronouncement of death. This may come from the hospital, hospice nurse, or other institution where the person passed away. If the person passed away at home, you'll call 911 and ask them what the next step will be.
Inquire about the transportation of the body to the funeral home. In some cases, an autopsy will be required and paramedics may remove it.
You will need a death certificate for this step of the process.
2. Hold a Family Meeting
The next very important part of this process that most people won't tell you is to have a family meeting. This can be on the phone or on Zoom, but have a meeting where you will all discuss important details such as:
Did the deceased have a letter of last instruction that was written? Who knows about it and where is it? Read the letter to everyone at the meeting. This letter may already include payment arrangements for the exact type of burial and services the individual wanted, which will save you a lot of needless worry. Even if you think you know the answer to this question, bring it up in the meeting.
Did the deceased have any insurance benefits specifically for burial? This may be called burial insurance or final expense insurance or funeral insurance. The deceased may have paid up to $100 a month for a $10,000 death benefit. However, even an average funeral cost is expensive for many. Talk with family members on perhaps other types of insurance or benefits that will cover these costs, and where any donation money will go (what fund – the burial costs fund or other?)
Allow other family members to express their feelings about the death and their relationship with the deceased. It doesn't have to be a therapy session, just a session where each family member will have their 5 minutes to speak their peace. If you don't do this now, unexpected things could come up at the service in public, tarnishing the image of the deceased.
Discuss the time and place the will will be read to all family members with the attorneys. Every family member needs to know this and has a right to know this. Just because Mom was living with Sally, daughter #1 doesn't mean that Mon didn't leave some of her belongings to Ralph, son #1, Susie, daughter #2, and the five grandchildren. Everyone needs to know their legal inheritance and keeping it from them is in essence stealing their inheritance – even if they get nothing; they need to know what is for them.
3. Choose a Funeral Home
It's time to decide on a funeral home. Decisions may be based on locations where other family members have utilized or simply cost. There may be a hidden 'rule' in the family that family members always utilize one specific funeral home; if so, you may want to follow suit.
Decide on the type of disposition and find out if any burial benefits or services the deceased person may have had will apply. These may come from veterans' benefits, religious groups, fraternal organizations, or types of insurance. You will also need a burial permit. Set the date and time of the service.
The types may include a traditional burial, green burial, cremation, or interment in a mausoleum. Again, the decision is largely driven by two factors: cost and the deceased party's wishes.
Along with this step comes the selection of a casket or cremation container, grave marker and inscriptions, location for the interment/service, and smaller decisions that you will be asked in the process.
4. Collect Details for the Obituary Listing
The details you will need can be very basic or go into depth, depending on the person's life and desire for privacy. We have written an entire article on writing an obituary that you can read.
Some of those details include:
Person's full name
Date of birth and date of death
Spouse and survivors in the immediate family (sons, daughters)
Survivors in the extended family (brothers, sisters, etc.)
Cause of death (may be left out)
Contributions to society
Achievements in life
Any other special things that should be noted for the person
The funeral home will have a template you can follow for this. If you wish to hire a professional writer for this, they are available but do make sure you hire someone who can offer a quick turnaround, has time for an interview with at least two members of the family, and has written at least ten obituaries in the past. Since there's a time deadline, you'll need to make sure all this gets done in an expedient fashion.
The next part of the obituary is to select newspapers where the death will be announced.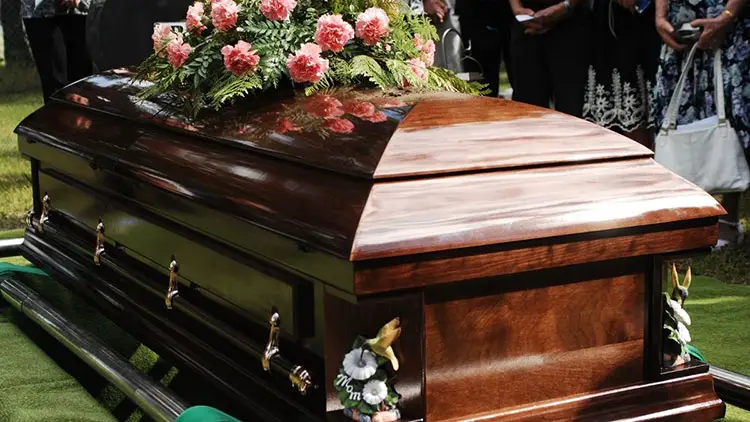 5. The Service Itself
Decide on what will be available at the wake. Will you have flowers? What photos of the person will be displayed? Will there be any videos or anything written up on the person's life? What type of music will be played? Will there be singers?
What scriptures or other meaningful words will be spoken? Will there be a memorial register or guest book? Who will create memorial cards and/or print memorial folders for the service? Will someone be chosen to lead the service and/or say the eulogy? Who will be allowed to speak at the service?
Who will be the pallbearers?
Then decide on any foods or beverages that will be served during or after the service. Will there be a meal where friends may gather? Who will cater the event?
6. Transportation
In this step, you'll consider how the family members will be transported to the burial grounds and how the casket will be transported (sometimes it may require flying in the body from another location).
After the Wake
Once the wake is finished and all the steps of the wake are completed, you will feel a huge sense of closure in your life. Remember that wakes and memorial services are an important part of the life and death process and especially needed for your psychological health and help during the grieving process.
Finishing a wake is usually not the last step loved ones must take to deal with the unfinished business of another's passing, however. You may have to learn how to help a widower, close out an estate, empty a house, etc.
The death of a loved one is never easy. Stay strong, seek support, and you will get through this.