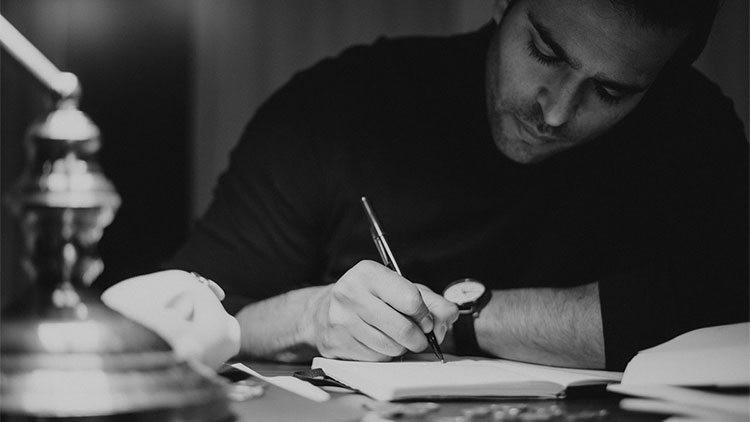 Knowing how to write a fitting obituary is a skill not taught in schools, and the task usually comes quickly following end of life care. That often means the bereaved family must cobble something together when their grief is almost overwhelming.
My Newly Widowed Father
Recently, I lost my mother. My brother undertook the funeral arrangements but asked me to write our mom's obituary.
Writing an obituary wasn't a genre, if it can even be classified as such, that I had any experience writing. I started with some internet research. I ended up spending more time researching than I should have. Not all of the articles had information about the particular point I was agonizing over. Like, how do I include maiden names? Or which relatives should be included? And is there an order?
I finally pieced together something that my family felt portrayed my mom as she was in life and expressed what her loss meant to us, but it wasn't easy. Because of this experience, I decided to make a complete listing of the main aspects that should be included when writing an obituary so that your writing process wouldn't be as complicated as mine had been.
What is the Purpose of an Obituary?
The obituary has been around since ancient Rome. The Acta Diurna (Daily Events) was a daily newspaper established in 59 BC that listed births, deaths, marriages, crimes, and the current cost of grain. In the United States, local newspapers began printing death notices regularly by the mid-19th century. 
Even though many newspapers have moved to an online presence, obituaries remain a public notification of someone's passing. It typically includes information about the memorial services and burial so that those that wish to can accompany the family in their final farewell process. In addition to informing the community of our loved one's passing, the obituary allows us to acknowledge our grief and celebrate their life. Let's look at the sections typically included in an obituary individually.
How to Write a Fitting Obituary
Obituaries can be written in countless ways, from simple statements to poetry. This article covers the more standard obituary outline, but I encourage you to adapt it to suit your writing style and personal situation.
The Announcement
Since one of the primary purposes of an obituary is to inform the community of one of its member's demise, the first item is the death announcement. Begin with the deceased full name, including any nicknames, followed by a comma and age at death. Include the name of the current city or town residence. Do not list the street address. Opportunistic criminals can use that information to target an empty home or apartment. If a substantial part of the person's life was spent in another area, that could be included as well. 
Next is the date and place of death. You may also wish to include the cause of death, but that is optional. The fact of death can be communicated in many ways. Some common expressions are passed on, died, went to join his Lord, departed this world, or succumbed to (illness). 
Example: Robert (Bobby) George Martin, 76, of Dallas, Texas, passed away at his family home after a short battle with cancer on June 17, 2022. Bobby spent his childhood in Athens, Georgia, before relocating to Texas after graduation. 
Life Story
The obituary is a chance to celebrate the deceased's life in addition to informing of their passing. In the life story section, you have the opportunity to share significant events and recognize the impact their loss will have on the community and family.
Start with the date and place of birth. Include schools attended by the deceased and graduation year if applicable. Mention hobbies, military service, and work experience. If they were involved in voluntary activities or active in the local church or political organization, feel free to indicate that as well. Any awards or noteworthy accomplishments should certainly be listed. 
Example: Abigail graduated from Turnersville High School in 1970 with honors. She received her Bachelor's of Fine Arts degree from Wesleyan University in 1978. Ms. Smith started her career as an art teacher at Mount Erie Elementary School in 1982 and retired from full-time teaching in 2015. Abby was an active member of the Lutheran Church on High Street and the main organizer of the annual St. Peter's Bake Goods charity event. Her pecan pie was deemed the best in three counties by those who were privileged enough to sample it. She kept in touch with many of her former students, and all will miss her encouraging presence.
Example: John was an Army helicopter pilot present during Operation Starlite, the first significant offensive action conducted entirely by the U.S. military in Vietnam, in 1965. He was awarded the Purple Heart when he suffered an injury at the Battle of Hamburger Hill in 1969, after which he was honorably discharged, having reached the rank of Private First Class. John was active in the local American Legion and will be missed by his brothers in arms there.
Mention Family
The following section is a listing of family members. Depending on the number of family members, both surviving and predeceased, this section can be awkward to format. 
The surviving spouse or partner is first with the place of residence, followed by children in order of their birth. You can also include the children's spouses' names. Next comes the grandchildren, great-grandchildren, and great-great-grandchildren.
If there are many of these descendants, you can simply include the number of each generation. If the deceased has surviving parents, grandparents, or siblings, they would be listed next. Siblings are listed in order of birth. In-laws can also be included, as well as beloved pets. Unless they had an incredibly close relationship, nieces, nephews, and cousins are usually left out of this section. 
If certain family members have died previously, you would use the term predeceased by and sometimes date of death. The order would-be spouse, children, parents, grandchildren, siblings, and sometimes pets. Each of these lists the full name, including maiden names. 
For family plus spouses, list the first name of the direct relative, then the spouse's first name in parenthesis and surname if it is different, then the relative's surname. 
Example: Anna is survived by her loving spouse of 46 years, Martin Louis, her three children, Susie Appleton of Albany, New York, Phillip (and Marsha) Appleton of Nashville, Tennessee, and Peter (and Mary Ellen White) Appleton of Harrisburg, Pennsylvania. She had eight grandchildren and two great-grandchildren. She also leaves behind a sister, Mary Margaret Anderson, and her beloved collie Lady.
Example: Mark is predeceased by his parents, John Robert Potter and Maria Ann (Miller) Potter, and his brother, William Henry Potter, who passed on in 2017. 
Note Services
The next section lists the funeral service information. If there is to be a memorial service or viewing, the date, time, and place are indicated. If there is to be a separate religious service, that information is also included here.
The date, location, and time of the burial or interment are stated, along with the name of the person officiating. If the family will have visitation after the funeral, include the place and times. 
Example: The viewing will be held at Farmer Funeral Home on Wednesday, April 7, at 7:00 pm. The mass, officiated by Father Alan O'Donnell, will follow the following day at St. Anne's Church on Highway 47 at 9:00 am. Donald will be laid to rest at Green Prairie Cemetery following mass. The family will have visitation hours from 2 pm until 6 pm at Donald's parents' home. If you need further information, you can contact Farmer Funeral Home.
The Closing
In this section, you can include memorial funds or donations. Be sure to let people know where these donations can be sent. You can also say thank you to individuals or groups on behalf of the family. A favorite scripture or quote are other options.
Example: In lieu of flowers, donations can be made to the local chapter of the Big Brothers/Big Sisters organization at 154 Main Street in Gerald's name. The family would like to extend their heartfelt gratitude to the nursing staff at Lincoln Memorial Hospital for their devoted care.
Photographs
Some newspapers will allow you to include a picture. Try to find one that is relatively recent and that portrays the person how they were in life. For instance, if grandpa was an avid fisherman, a photograph showing his prize catch would be appropriate. If there are other people in the picture, see if you can crop it or remove the background to include just your loved one. 
Online Obituaries
In many areas, the daily newspaper has all but disappeared. Funeral homes have filled this void by offering a place to share your loved one's life story online. These online obituaries are easily shared with location-scattered friends and family members.
Not only are these eulogies longer, no longer constrained by page size, but they also provide the opportunity to share more photos and video clips. Additionally, an online obituary listing has a place for individuals to leave their written condolences for the family. 
When the obituary is written, you can provide a copy to the funeral home. They will upload the text and any pictures or video you wish to include to their site so that you can share them with others. 
Concluding Thoughts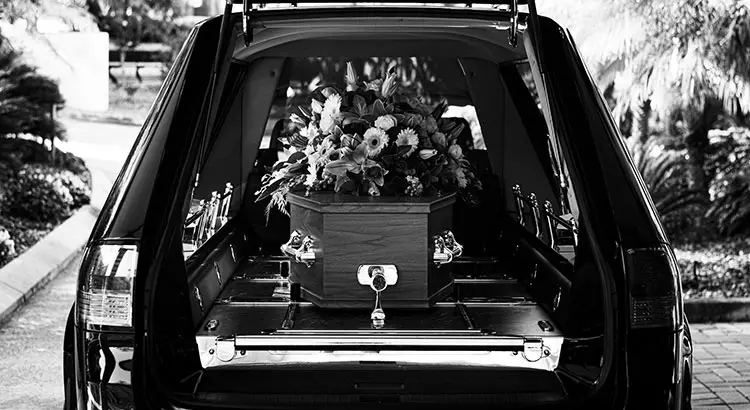 The obituary is meant to be a celebration of life, not necessarily a blow-by-blow account of a person's life and death. Don't feel the need to include every bit of biographical information or activity.
So, for example, if a brief early marriage ended in divorce 30 years ago, it doesn't necessarily need to be part of the final tribute. Or, if a person received regular honors from the community, choose the most important or most recent to include, rather than list them all. 
Hopefully, this information will help you create an obituary that honors your loved one and lets others know what they meant to you.
If you have recently been tasked with writing a fitting obituary for someone, let us know the approach you used in the comments sections below. It's a task filled with emotion – never easy.