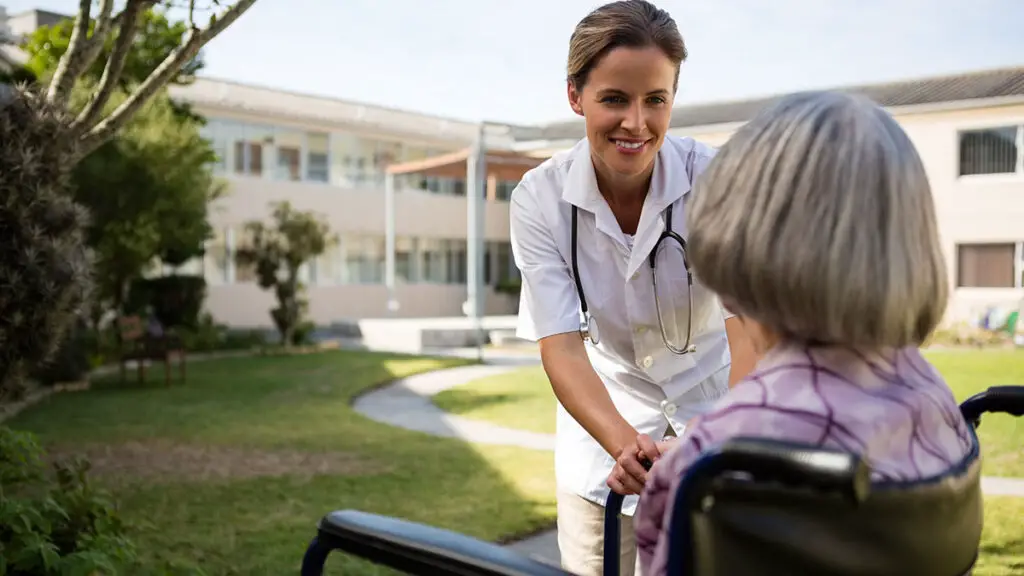 Anyone that has used a wheelchair for a long period of time knows how difficult it can be with clothing made for everyone else. You inevitably will find yourself wondering if there is adaptive clothing for wheelchairs. There is, but unfortunately, selection is not what everyone else will find. Let's take a look at some of the products just the same.
When you think about special care or nursing facilities, what comes to mind? Bustling halls with care providers and images of grandmothers and fathers?
Yes, you will find all of that. You're also likely to see adaptive equipment outside of dedicated rooms. Necessary implements such as eating utensils, Hoyer lifts, and wheelchairs are probably the most common. Approximately 70 million people need wheelchairs. Among the lesser-known aspects of adaptive equipment for wheelchair users is clothing.
Maintaining Privacy and Dignity
As a former habilitation technician, I didn't quite grasp the job duties at first. The site was like a skilled nursing facility. The residents weren't necessarily elderly but had plenty of adaptive equipment. There were advocacy components in adaptive care and clothing. Dignity First.
Put yourself in their position. How would you feel if they dressed you or your grandparent in a humiliating outfit? It could negatively impact patient morale or lead to depression. Aside from ease of use, the aim of adaptive clothing is to "look normal." Like everyday clothing. Age appropriate and functional. I only wished I could have been on some advisory board for design.
Mealtime would prove to be a fashionable event. It's not uncommon for adults in skilled nursing to use "bibs." In fact, on most web searches for clothing protectors for seniors, it will say "bib."
Clothing for wheelchair users varies from patient to patient. Take into consideration their usual style. Cultural or modest preferences. Ease of use, no irritation for long sitting periods.
A special coordinator planned social activities for these residents. This day required double shifts to assist the residents as we took them clothing shopping at a local outlet mall. Strict budgets in mind, we searched for options so that we could be the staff residents appreciated and not fall into the category of being one of the top complaints about nursing homes.
The director ensured we would find the best deals here. My residents suffered with limited mobility and would require easy on/off yet stylish materials. Vanity Fair proved helpful for undershirts and loose-fitting tops. Old Navy had some stylish options as summer dresses.
Toileting and Clothing in Wheelchairs
Job duties remained the same by the time I became a Certified Nurse's aide. The exam wasn't exactly easy, and they emphasized skills like dressing for limited mobility, then transferring to their wheelchair. The facilities of that time had not come a long way with adaptive clothing itself. Largely, it was street clothing brought in by families.
A lot of favorite staples were elastic waisted sweatpants, slide on shirts and open back gowns for sleeping. Tear away briefs for ease of access to the restroom, especially at night.
Environmental factors, such as ill-fitting clothing, can cause an elevated fall hazard.
Hastily improvised adaptive clothing can also cause harm. Improper footwear can impede weight bearing and lead to foot sores from irritation. Ill-fitting tops and pants can get caught in equipment, slow down a process, or fall off exposing body parts inadvertently. Before buying adaptive clothing for your loved one, inspect the materials. If buying online, be sure to read reviews. I came across a lot of good sounding ideas, with reported terrible functionality.
Designers like Tommy Hilfiger and actress Selma Blair have come up with solutions. I can attest to the gratitude for elastic sweatpants and pullover outfits but knew nothing of magnetic closure for bras and shirts.
Anyone that has worked in a long-term care facility or worked with the elderly has witnessed the ingenuity behind creating adaptive equipment.
Adaptive Clothing for Wheelchairs
Simple Scarf
This scarf works for adults to maintain normalcy at mealtime. If your loved one in a wheelchair is an enthusiastic eater, this is perfect.

Adult Bib Scarf - Fashionable Alternative to Adult Bibs | Machine Wash & Dry
🎁 STAY DIGNIFIED & FASHIONABLE with our senior bibs scarves specifically designed to uphold the dignity of senior citizens. Wearing a "grown-up bib" is depressing and humiliating for many of our loved ones. Designed to Dine adult bib scarves allow our seniors to maintain a stylish and dignified look while dining with friends and family. Adaptive clothing to protect both your shirt and your dignity.
🎁 EASY TO WEAR Our uniquely designed bibs for adults solve the problems of size with a modified scarf design. Simply drape around your neck, the micro-suede texture will keep it in place. Provides independence to adults with arthritic hands, Parkinson's Disease, hand tremors, and other medical conditions. A clothing protector which masquerades flawlessly as an accessory for any outfit.
The fashion is on trend, yet subtle, and doubles as an adult clothing protector. The company's tag states, "Don't sacrifice your dignity to protect your clothes."
Open-Back Shirts
This shirt boasts an intuitive open-back design. Backward facing snap closures maintain modesty and dignity. Bright colors and fashionable fits will keep your loved one in style.
Sale

Wheelchair Poncho
A wheelchair poncho is ideal for protection and modesty. It also claims to be waterproof and lightweight.
Sale

GOTITA – Waterproof Poncho for wheelchairs – Universal Raincoat – Italian design
100% WATERPROOF: our poncho for wheelchairs, made from polyester fabric with an outer layer of PVC and with heat-sealed seams, is a 100% waterproof raincoat that protects us and keeps us dry on rainy and windy days.
FUNCTIONAL AND EASY TO USE: it has a waterproof zipper with a reflective, reversible toggle that is easy to use, adjustable hood, two velcro straps that can be attached to the sides of the wheelchair on windy days, comfortable elastic hand grips and openings at the back for push handles.
Ovidis Pants
How about the matching pants? Ovidis boasts maximum comfort for wheelchair uses. Velcro and back panels help protect your loved one and their chair.

Tearaway Pants
Have trouble getting up and down? Tearaway pants may be the answer for some. They are perfect for faster and easier changing of pants and are particularly useful if you need to incorporate a catheter.
Gownies
These are more like attractive versions of the standard hospital gown than they are adaptive clothing for wheelchairs and the people occupying them. Still, the principles are the same – easy and quick access to areas of the body. You wouldn't want to go out for a night on the town in these, but around the house would be perfectly fine.

Gownies - Designer Hospital Patient Gown, 100% Cotton, Hospital Stay (Small/Medium, Olivia)
Say Good-bye to the oversized, revealing one-size fits all traditional hospital gowns. Gownies are made for style, comfort, and are hospital staff approved and appreciated.
Gownies attractive designs gives you the feeling of looking beautiful and keeps you completely covered during you hospital stay. Strings down the back? Forget it! Snaps down the back ensure total coverage from top to bottom.no more flashing! IV? No problem. Front snap down panels open completely. No need to unhook the IV!
The male equivalent can be found here:
In Conclusion
Don't lose hope if you or your loved one's condition now requires adaptive clothing for wheelchairs. Designers and innovators are working to make things easier. Online product reviews are your friend. Keep advocating while mindful of dignity and your job will be smoother.