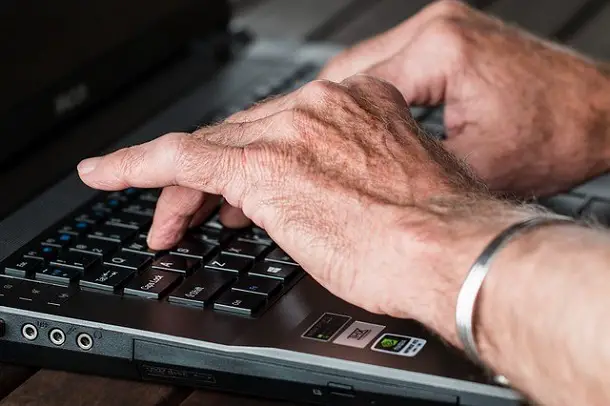 Senior Wellness and Technology
For many seniors, it can be difficult to find ways to stay healthy and active. A tight budget, health or mobility issues, and lack of access to the right nutrition or exercise are all factors. Fortunately, there are many ways older adults can utilize technology in order to boost their physical and mental wellness, and even combat senior loneliness.
These days, there are so many options out there for those who want to focus on their well-being, and they don't have to bust their budget. From staying on top of your mental health by keeping in touch with friends and family via your smartphone, to building a workout routine that works for your needs, there are several things you can do to integrate tech into your day-to-day life.
Think carefully about what your specific needs are. If you live far away from your family, you might want to figure out how to stay connected to them. If you want to boost your cognitive skills, look for smartphone apps that will allow you to play games meant to help your memory.
Enroll in a Health Plan Offering Technology
Medicare is an invaluable service for seniors, and it's important to get to know your plan and make sure you're enrolled in the right one. Providers offer plans with extended coverage, known as Medicare Advantage. These plans can help you pay for additional care like dental and vision, as well as prescription drugs. Certain Medicare Advantage plans also include senior wellness programs that can benefit your exercise routine. You can choose from a variety of Medicare Advantage plans depending on your needs, but keep in mind that plans can vary depending on your area of residence.
Stay in Touch
One of the easiest ways to utilize technology to boost your mental health is to stay in touch with your friends and loved ones. Loneliness and isolation are two of the biggest factors for senior depression, but with a smartphone, you can keep up with your favorite people in a variety of ways. From chatting via text messaging to setting up a video call, there are many ways you can keep communication open with your family, which will in turn help you feel happier and more connected. You may be able to save on a new smartphone model if you sign up for a new wireless plan. Some providers even offer discounted phones as part of their sign-up plans.
Download the Right Apps
Smartphones can be daunting for some seniors, since they are often tricky to use due to rapid changes in technology. However, they can also be extremely beneficial for older adults since they hold apps for seniors that can help with anything from managing medications to reading small print more easily. Look online to find the right apps for your needs, and talk to your spouse or family members about the apps you choose so they can help you make the most of them.
Wear a Smartwatch
Technology has progressed to the point that we can now keep track of our wellness with a watch, and this is a great way for older adults to maintain their fitness routine. A smartwatch can be connected to a smartphone and will help you track your heart rate, amount of calories burned, and the number of steps taken. It can even help you call for assistance if you find yourself injured or needing help while working out. Utilizing technology to help boost your wellness is a fantastic way to ensure that your mind and body are on the right track, so think about how you can make the most of the tech you choose. Get your friends and family involved so you are all on the same page; with some research and comparison shopping, you can find technology that meets all your needs.