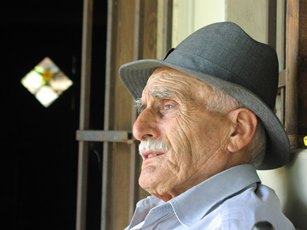 Senior loneliness helplines in the United States seem to be non-existent, but there are alternative helplines that can help.
Senior Loneliness is a Problem
According to the Administration on Aging's 2017 Profile of Older Americans, around 28 percent of older adults in the United States, or 13.8 million people, live alone. Remember, loneliness and isolation are two different things. One person can be surrounded by others and feel lonely, while another could be physically isolated and not feel lonely at all. Loneliness and isolation are often linked, however.
Heath Effects of Loneliness and Isolation
Stress and depression have negative effects on the body. Loneliness and isolation are no different. For example:
The English Longitudinal Study of Aging found that older adults reporting loneliness or isolation showed poorer cognitive function 4 years later.
Lonely and isolated seniors are also at greater risk of developing heart disease, high blood pressure, anxiety, and a weakened immune system.
The Proceedings of the National Academy of Sciences study found that isolation and loneliness also increase the risk of mortality.
Another study demonstrated the increased incidences of depression related to feelings of loneliness.
Silver Line Loneliness Helpline
While the U.S. seems to be lacking any senior helplines specific to loneliness, the U.K. has developed one that could be used as a model. The Silver Line is billed as the U.K.'s "only free confidential helpline providing information, friendship, and advice to older people." They are open 24 hours a day, every day of the year.
The Silver Line launched in 2013 and has received over 2.5 million calls. Over two-thirds of those calls were made overnight or on weekends when no other helpline was available. They now receive 10,500 calls every week! Silver Line is staffed by over 3,000 "Silver Line Friends." The operation runs entirely on donations.
Beyond just offering a helpline, a few groups in the U.K. got together to launch the Campaign to End Loneliness, a resource that "provides adult social care, clinical commissioning groups and public health teams guidance on planning how to address the loneliness experienced by older people."
The U.S. could learn something from the U.K. on combating senior loneliness…
U.S. Senior Helplines
A Google search for "senior helplines" will yield a variety of results, but they must be sorted carefully as many are associated with for-profit business. While business helplines have their place, we recommend seniors and caregivers begin locally. Go to Elder Guru's Resources by State page and find the Area Agency on Aging that serves your area. These agencies specialize in knowing local resources and services that can best assist. Their staff stay current on what is available to help.
Combating Senior Loneliness
In addition to reaching out for help from the Area Agencies on Aging referenced above, here are additional steps to combat senior loneliness:
Phone Calls – They won't solve loneliness, but talking to family and friends by phone can help.
Learn Technology – Technology has simultaneously brought people further apart and together. There are fewer instances of face-to-face interactions as people text and chat online, but for someone feeling isolated, online communities help connect with others, Skype to see others, FaceTime, etc.
Get Out and About – There are volunteer opportunities, senior centers, and volunteers to visit seniors. Connect with your Area Agency on Aging to find out more.
Get a Pet – Pets offer companionship.
Exercise – Exercise is good for the mind and the body. Friends are also made in exercise groups.