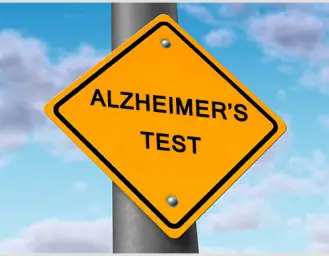 Looking for the SLUMS exam in Spanish? Hispanic and Latino Americans are the second-largest ethnic group in the United States. As that population ages, the incidences of Alzheimer's Disease among the population will increase as well. The SLUMS exam is available to assist in diagnosing the disease within Spanish-speaking populations.
We have received a copy of the SLUMS exam in Spanish directly from the Division of Geriatric Medicine at Saint Luis University. If you are unfamiliar with the SLUMS test, or you want to download it in English, go to our Download the SLUMS Test page.
Slums Test in Spanish
We have the SLUMS test in Spanish, but we do not have the directions on administration of it in Spanish. That is only in English at this time.
While the exam can be self-administered, it is intended for use by trained professionals familiar with the test and in diagnosing Alzheimer's and related dementias. Working with trained people is highly advised.
Download the SLUMS Test in Spanish
Download the SLUMS Instructions
SLUMS Test in Other Languages
We have also made the SLUMS exam available in other languages, including: Chinese, Deutsch, French, Hebrew, Romanian, and Portuguese. You can download these different exams through our SLUMS Dementia Test in Various Languages page.
Other Alzheimer's Disease Screening Tests
The SLUMS exam is not the only screening tool for Alzheimer's, of course.
The Mini Mental Status Exam (MMSE) was developed in 1975 and is probably the most widely-used. It takes 5-10 minutes to complete, and must be performed by a professional. The MMSE has a copyright, unlike the SLUMS test (and the exam that follows). That copyright has drawn criticism and it is being tested in court. You can learn more about the MMSE by going to our Mini Mental Status Examination page.
The Test Your Memory (TYM) exam is like the SLUMS test, it does not have a copyright. The test can be self-administered, but it should be done with a trained professional for best results. Download the Test Your Memory TYM exam. The official Test Your Memory site is at tymtest.com.
If you or someone you know needs caregiving help for someone with Alzheimer's see my book Staying Home: A Caregiver's Guide to Making Your House Alzheimer's Safe.