The Patient Access Network (PAN) Foundation is a 501 (c)(3) organization that helps people who have health insurance, but are living with diseases and have trouble meeting the out-of-pocket costs for their prescribed medications.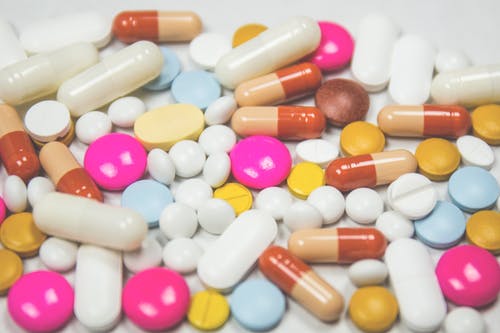 Out-of-pocket medical costs prevents many older adults from receiving the lifesaving medications or treatments that they need.  Even with insurance, co-pays can be financially burdensome considering the fact that most elders are on a fixed income, likely need more than one medication, and may eventually hit the dreaded "donut hole" coverage gap.  For older adults with chronic diseases, rare conditions, or cancer, the costs of medications simply may not be within reach without additional support.
Who can PAN help?
PAN, Patient Access Network, can be a great resource to assist people who have insurance but who lack the means to pay for medications to treat chronic diseases, rare conditions or cancer.  According to PAN:
High deductibles and co-pays shouldn't keep people with life-threatening, chronic and rare diseases from getting the treatment they need. PAN uses the donations of caring individuals and corporations to offer the fastest, most dependable way for patients to pay their out-of-pocket costs. Because when the unexpected happens, all you should have to focus on is getting better.

https://panfoundation.org/index.php/en/
PAN Requirements
There are several requirements to qualify for assistance, including the following:
Patient must have insurance, the requirements of this vary per program.
Financial need based on the federal poverty guidelines that ranges between 400-500% of FPG depending on the program.
Patient must treat and reside in the US, although US citizenship is not a requirement.
The medication must treat the disease directly.
There is a separate page for each covered condition that tells if the connected assistance program is open or closed, the amount of yearly available assistance, and the specific eligibility requirements.  Additionally, there is information on the condition or disease, as well as links to outside resources for disease/condition related resources.
There is no charge for patients to use this program.  The application process is easy and can be done online or over the phone.  Once approved, the assistance is good for 12 months from the approval date.  Patients are able to renew if funds are still available and eligibility requirements are still met.
Patients and advocates can apply to PAN by phone at (866-316-7263) or by visiting the Pan Foundation website.
Not sure what to do with the expired or unnecessary prescription drugs you have? See if safe medication drug mail back programs are available for you.