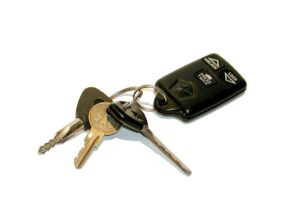 Whether a person voluntarily gives up their keys or is no longer able to climb onto the first step of the bus, securing transportation can be a challenge for older adults. Some older adults rely on friends and family for rides, while others stop regularly leaving home when transportation is no longer readily available. For professionals and caregivers, it is important to be aware of the available transportation options to ensure the greatest level of independence and functioning for the older adults in our communities.
For starters: Save yourself time and energy in this search by locating your area's agency on aging (AAA). Use www.eldercare.gov or call them at 1-800-677-1116, if you are not already in touch with your local AAA. The AAA will provide general information on available transportation programs and provide contact/referral information. Programs will vary across states but are likely to include: public transportation, paratransit, taxi service, and volunteer driver programs.
Public transportation: Includes the bus, metro, and train; this option is on a fixed schedule and route, requires a fee, and ability to navigate stops. There may be reduced fees for senior citizens or people with disabilities. Consider the distance a person will have to travel to reach the station, duration of ride, and if person is able to mentally/physically safely use, in addition to the cost. These are useful links in charting out routes:
http://anytransitguide.com
http://metro-bus.transit-info.com
Paratransit: This option is great for older adults as the programs are designed with their specific needs in mind. The vehicles are usually wheelchair accessible vans or small buses with a limited number of passengers allowed. There are reduced fees and some programs are donation based. Rides must be scheduled in advance. The best part about paratransit is that it is curb-to-curb, meaning transportation is provided from a person's home to their intended designation.  This means no walking to the bus stop or waiting at a train station as long as a person meets the various requirements.
Check with your city's public transportation provider and AAA for specific program information. The American with Disabilities Act (ADA) of 1990 requires public entities operating fixed route transportation systems to provide comparable (within 3/4 of a mile from a fixed route) paratransit services to people with disabilities.
Volunteer programs: Another great option when costs are a factor in arranging transportation for older adults. These are usually geared for essential needs such as trips to the doctor's office, pharmacy, and grocery store. Program requirements and eligibility will vary, so it is important to call to verify, if providing to patient or client.
Below is a link for transportation providers; it is far from complete in many areas. Check with local social workers, 211, and AAA for volunteer driver programs. These will generally not be publicly listed due to the limitations in working with volunteers (time and money). Also, find out if person in need of transportation is a vet or has a specific medical condition, such as cancer or MS, for related volunteer driver programs. Click here for a map view of volunteer transportation programs.
Future considerations: The newest option not previously mentioned is ride-sharing from companies like Uber and Lyft. Ride-sharing has yet to take off in smaller, rural towns, but in larger cities, like Indianapolis or Chicago, it is in full-swing with plenty of drivers around the clock. In available areas, a ride is the click of an app away and often less expensive than a taxi.
The down side to this innovative way of getting around is that ride-sharing requires a bit more technology than simply hailing a cab or calling a taxi. It requires a smart phone and the know-how to use it effectively. Since only 27% of American adults 65 and older owned a smartphone as of early 2015, this option has quite a way to go before it is more widely used and accepted with older adults (source).
If you found this helpful, please share with your friends.