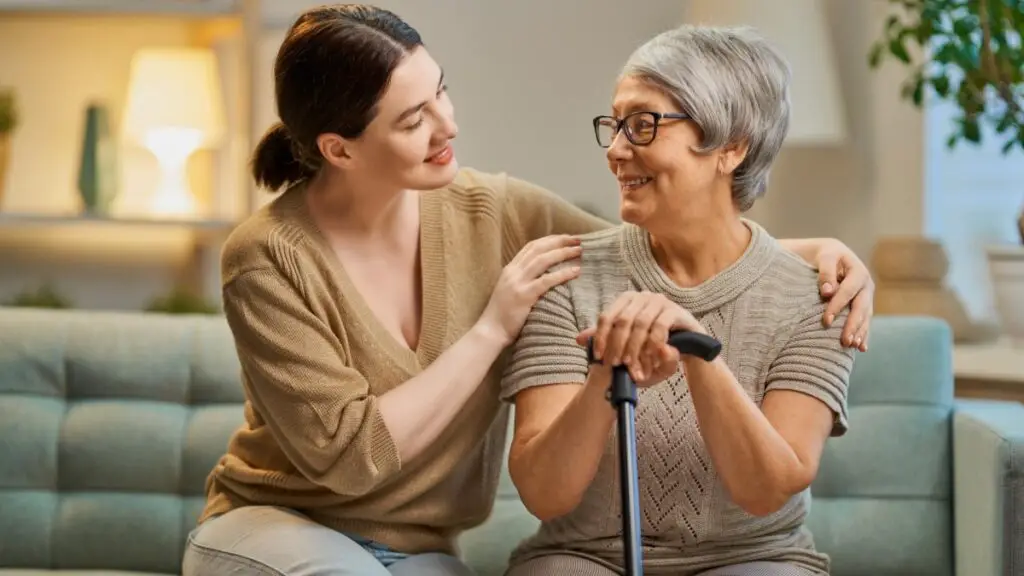 Finding caregivers and personal care aides is a serious challenge for seniors and senior care agencies. It is hard work and it often does not pay well enough to attract enough workers. This latter issue, family caregiver pay rate, is the subject of this article. We will specifically focus on family caregivers, and not on Certified Nursing Assistants (CNAs) or Personal Care Aides (PCAs) employed by agencies.
Family Caregiver Challenges
When it's nearly impossible for your family loved ones with illnesses to care for themselves, there are really only two options: rotate family members in taking care of your loved one in need, allow one family member to move in and do the caregiving, or hire help.
Rotating family members for the caregiving seems logical, but some of them may not be in situations where this is feasible. For example, let's say it's Mom who needs the care. She had six children. Two of the three boys married with three grandchildren and two wives. The third boy works odd jobs and is unmarried. Three of the daughters never married; all are professional women with full time jobs supporting themselves.
The first thing to consider is who is capable of doing the caregiving. This job needs someone who is empathetic, has skills to take care of Mom, does not have physical limitations (Mom needs turning in the bed and toileting help as well as wound care), and has the time to do it. Skills of communication, flexibility, time management, organizational skills, and patience are also needed.
In most families, the caregiving needs are beyond the scope of many of the family members. Two of the daughters step up to help out, with one of them living in Mom's house. The unmarried son also lives in the home and does some of the caregiving, although it's not much compared to the two daughters. The two married sons pass off the task to their wives who decide not to visit that often; once a month is enough.
What this unfair division of labor does is start family fights. Then when Mom passes on, the family fights over the inheritance because the daughter living with Mom states she has given several years of her life for helping Mom and thus should receive more of the inheritance. Her brother states the same argument. Mysteriously three wills show up upon the death of the Mom.
Situations like this come up all the time and they become problematic for years to follow.
Perhaps if the family had originally looked at the situation logically when the evidence was there that more care was needed for Mom, the solution would have been different – to hire a caregiver full time and expect family members to help out considerably less. This would have resulted in family unity.
Paid vs Unpaid Caregiving
The reality of caregiving is that many parents who need caregiving expect that their adult children or other family members to step up do the work it takes. But there are unknowns in this picture, such as how long caregiving is needed and what the level of care is.
The fact is that caregiving decreases the lifespan of the caregiver yet lengthens the life of the person getting the care. It's stressful. And one of the main stresses is that the family member is providing all that work for the person yet is unpaid for it.
Hiring a caregiver means the person hired is paid for their work, yet the message given to a family member who does all the work for free is that they aren't entitled to compensation or their work simply is not worth anything.
However, nearly all states now offer some pay reimbursement for family caregivers but the amount available varies. The money for paying them comes from Medicaid state plans, home and community-based services, Community First Choice (the 1915 (k) state plan option), self-directed personal assistance services (PAS), and Medicaid state-directed care.
Six states offer compensation, benefits, or support to family caregivers if they qualify. These states are California, New York, New Jersey, Washington, Hawaii, and Oregon. The compensation is anywhere from $600 to $1000 per week.
Family Caregiver Pay Rate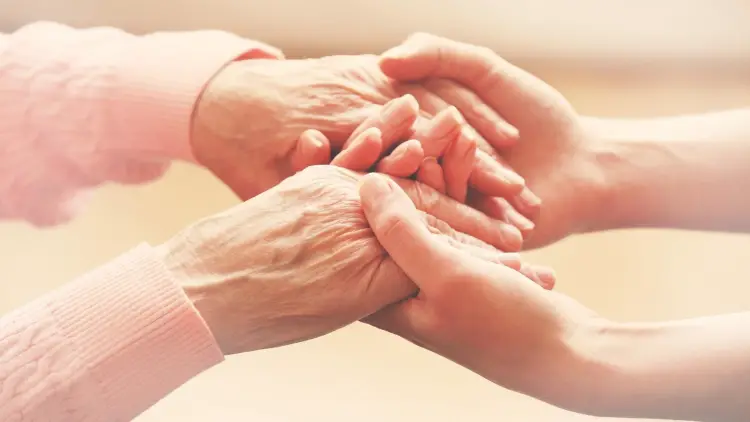 The sad truth is that even though someone may be an official caregiver, their pay is only $14.15 to $15.87 per hour, or $29,430 per year (up  to $33,000). This is the average salary for home health and personal care aides. That salary at 40 hours a week comes down to living off of $2,452.50/month before taxes are taken out.
Who could realistically do this type of job? Well, since the job doesn't need much training except a high school diploma, it might be more suitable for a 19 to 24-year-old, such as a college student. 
Although we don't have an actual state-by-state salary breakdown, we can provide a smaller table of where the salaries are on a continuum (Source: map here)
| States with salaries 25% higher than Average | States with salaries 15-24% higher than average | States with salaries 5 to 14% higher than average |
| --- | --- | --- |
| Washington, Oregon, California, Nevada, Arizona, Alaska, Montana, North Dakota, Wisconsin, Vermont | Utah, Colorado, Wyoming, New Mexico, Iowa, Maine | Minnesota, Illinois, New York, New Hampshire, Rhode Island, Massachusetts |
| States with salaries 25% lower than average | States with salaries 15 to 24% lower than average | States with salaries 5 to 14% lower than average |
| --- | --- | --- |
| Alabama | Arkansas, South Carolina, Ohio | South Dakota, Kansas, Oklahoma, Missouri, Delaware, Michigan, Indiana, Kentucky, Tennessee, Florida, Georgia, Virginia, Indiana, West Virginia, Pennsylvania |
States that are right around the average salary
Idaho, Nebraska, Texas, Louisiana, Mississippi, North Carolina, Maryland, New Jersey, Connecticut
Private Caregivers
Private caregivers work directly with a family without an agency. Private caregivers have a salary of $39,729 to $47,967.
VA Caregiver Program
The VA Caregiver Program has a mission of promoting health and well-being of family caregivers who care for veterans. This program works with those who are at least 18 years old. To be designated as a family caregiver, you will have to live with the veteran full-time and be a spouse, immediate family member, or extended family member of the veteran.
This program awards anywhere from $1,317 to $2,421/month. The approval process takes 90 days. The states that approve this are Colorado, North Dakota, Oregon, Wisconsin, Texas, Minnesota, Kentucky, Maine, Minnesota, New Hampshire, Utah, Vermont, and New Jersey.
Working for an Agency
Many caregivers work at a home health agency. The agency allows you to interview several people to make sure the caregiver fits your family. Once the caregiver is hired, you can always bring up any issues that arise with that agency. The agency also provides you with a backup if the caregiver is sick.
Caregiving is Hard Work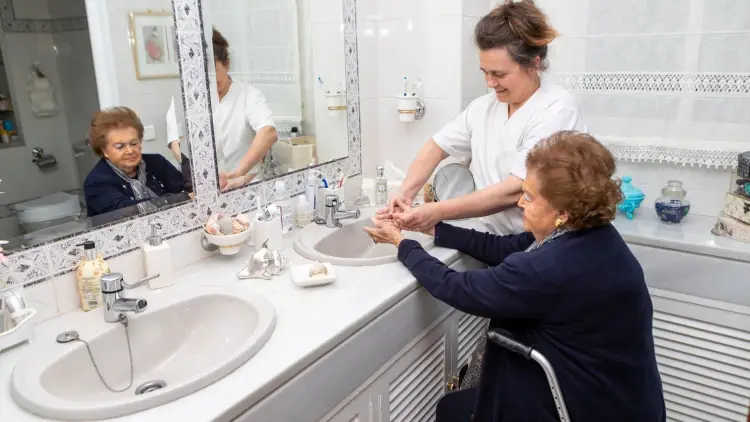 Caregiving can be difficult because it's tough work. Even caregiver movies don't sugarcoat the job. It's demanding on the body and mind and soul. The average duration of caregiving a parent or older family member is 4.5 years. However, after a few months, the job can become overwhelming and cause exhaustion. It's also common to be depressed with this type of job. They often feel a lack of appreciation for what they do.
The agency that they work for takes a significant portion of the profits charged a client for the hiring of the caregiver. The companies have a lot of fees to pay such as insurance, rent, other salaries, and more and their expenses are not covered by Medicaid. This means they are unable to give good salaries or benefits.
Why do caregivers get paid so little?
Over half of caregivers leave their job every year to seek a better job. The biggest problem is the exceptionally low salary. Over 90% of caregivers are women. Over half of caregivers were non-Caucasian. The job is not the type of job that holds any status.
What state pays the most for family caregivers?
New Jersey is the best state for live-in caregivers because they can make $55,660/year.
Other states include Massachusetts, Connecticut, Maine, New York, Pennsylvania, Oregon, Michigan, Vermont, and New Hampshire.
Will Social Security pay me for taking care of an aging parent?
Social Security will not directly pay caregivers.
What is the highest paid caregiver job?
The highest paid caregiver is someone who is capable of giving infusions. Their salary would be 73% higher than what regular caregivers make. Those who have nursing experience (certified nursing assistant) get paid 42% higher. Those who can give tube feedings can make about 15% higher than regular caregiver salary, and those who give medications made about 6% more.
| Skill | Hourly Wage Expected | Salary for 40 hours/week |
| --- | --- | --- |
| Basic Caregiver | $14.15/hour | $29,432 |
| Medication Administration | $15.00/hour | $31,200 |
| Tube Feeding | $16.27/hour | $33,842 |
| Nursing Experience | $20.09/hour | $41,787 |
| Infusion Experience | $24.47/hour | $50,898 |
|   |   |   |
Comparatively, a registered nurse makes $39.78/hour ($82,750/year), and in California, $59.62/hour (($124,000/year).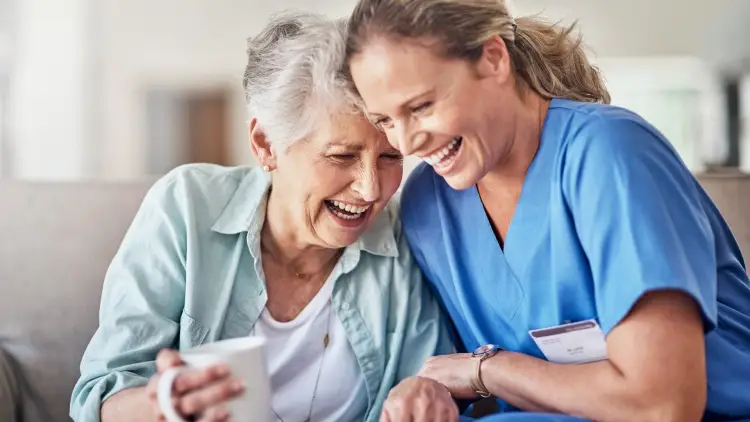 How can a caregiver make extra money?
Caregivers make extra money by upgrading their skills or participating in overtime. Let's calculate 10 and 20 hours of overtime and see the salary ranges. A home care aide certification will add another $3.68/hour. Specializing in wound care can add another $5.09/hour (salary of $40,019)
| Skill | 10 Hours Overtime | 20 Hours Overtime |
| --- | --- | --- |
| Basic Caregiver | $11,037 | $22,078 |
| Medication Administration | $11,700 | $23,400 |
| Tube Feeding | $12,691 | $25,381 |
| Nursing Experience | $15,670 | $31,340 |
| Infusion Experience | $19,087 | $38,173 |
|   |   |   |
Thus, a basic caregiver with no other skills who chooses to do 10 hours overtime a week for a year could have a salary of $40,469, making $3372.40/month. This is still hardly a livable wage. On the other hand, getting a physical therapy degree and license starts the caregiver out at a salary of $21.93/hour and a salary of $45,620 per year.
Looking for a different topic or something more fun? Read our article on 75th Birthday Presents for Mom.