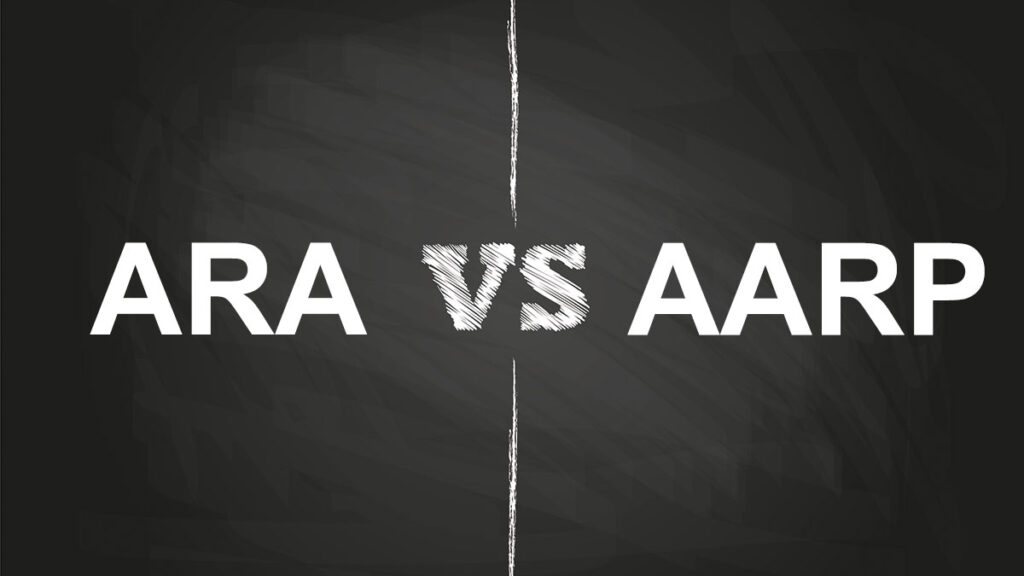 There are several different retirement organizations available for seniors to join. We've compared AMAC before, but in this article we are going to focus on Alliance for Retired Americans and see how it stacks up against the biggest retirement organization – AARP.
Long known as the powerhouse behind senior lobbying in Washington, AARP is now being challenged by a wide number of other senior organizations all competing for the same potential members and dollars.
So for the senior on a fixed monthly income who wants to join a senior organization, but doesn't know which to choose, how do you choose?
The Alliance for Retired Americans (ARA)
Founded in 2001, the ARA offers a wide range of discounts and benefits for members at reasonable monthly membership cost. Some of these benefits that members can receive include hearing aid discounts, vision care, health insurance, dental care, prescription drug savings, pet health insurance, travel discounts, legal help, event discounts and more.
However, one does not simply join a senior organization for the benefits that are involved. When one joins ARA, they are also supporting what the ARA lobbies for.
ARA Political Positions
Whereas other organizations trend toward the conservative spectrum, the Alliance for Retired Americans is affiliated with the AFL-CIO, and is liberal in its stance on different public policy issues.
Wanting to see Social Security expanded
The ARA believes that Social Security is essential for older adults, that it needs to be expanded, and fights against any proposed cuts.
Support of the American Care Act and Universal Healthcare Coverage
The ARA believes that universal healthcare is a right and that Obamacare was a great step in the right direction for America.
Voter ID is Wrong
The ARA believes that voter ID is a means of making voting more difficult for Americans, and thus, supports peoples' ability to vote by mail.
Address Racism
The ARA believes that racial injustice exists throughout the US and needs to be addressed.
The US Government Should Bail Out Business when Necessary
The ARA has been a proponent of federal stimulus packages. If a business is deemed essential to the US economy is failing – such as a member of the motor industry – the US government should give that company a stimulus so that the company is not forced to close.
Support Unions
They have close ties with several unions throughout the country, such as the American Postal Workers Union, the American Federation of Teachers, and the American Federation of State, and County and Municipal Employees
The American Association of Retired Persons (AARP)
A membership with AARP gives one access to what is easily the most expansive list of benefits within the senior membership industry. Members of the AARP receive discounts and special access to long-term care solutions, vision plans, hearing aids, dental insurance, health savings accounts, Kroger, short-term care insurance, and Medicare supplements, health insurance plans, and prescription plans.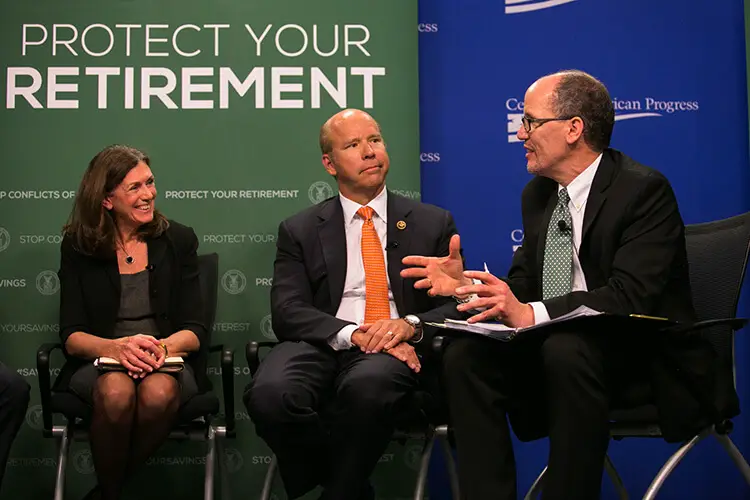 Members of AARP also receive a massive amount of vacation benefits. Members get discounts for/with cruises, vacations by rail, British Airways, Grand European Travel, and a massive battery of hotel chains.
Banking and investment supplements are also part of the deal, with 8-month No-Penalty CDs, personal loans, high yield savings accounts, annuities, credit cards, and financial advisors. Insurance plan discounts aren't just health-related either. Pet, motorcycle, property, and homeowner insurances are some of the plans with associated discounts as well.
Even further, one can get fraud prevention discounts with AARP such as with Norton 360. There truly is a massive amount of discount affiliates here.
There are plenty of reasons to join AARP, but as mentioned, when you support a senior organization, you indirectly support what they lobby for as well.
Position Stands of the AARP:
Government Safety Nets are Necessary
AARP believes Social Security is critical to seniors, arguing it is better than private bank accounts because those are finite but the government's purse is not.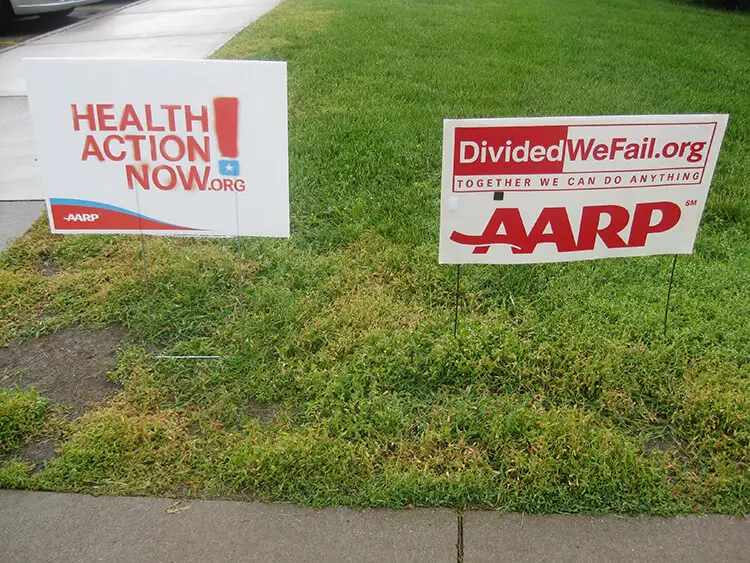 Those with more money need to be taxed a larger percentage of their income
AARP believes those with more money have the duty to pay more in taxes than those with less. They also believe "revenue should be adequate to fund and sustain government spending and meet public needs."
Government Housing Projects Should be Built in Wealthy Neighborhoods
The AARP doesn't believe it's right that those with lower-incomes don't get to live in higher-income regions. They advocate for these types of policies as a result.
Alliance for Retired Americans vs AARP Summarized
Ideologically, both the AARP and the ARA are virtually the same. They are both proponents of liberal-leaning policies, tax redistribution, and other similar policies. If you're willing to support one, you'll probably be willing to support the other.
When it comes to benefits, however, the AARP offers much more than ARA. The Alliance for Retired Americans can't even begin to compete with what AARP has to offer.
If you find yourself stuck between choosing one or the other, the AARP is probably the winner.
Hopefully, this has shed some light on the subject for you if you were trapped between the two.
What are your thoughts with ARA and AARP (or other retirement organizations)? Let us know in the comments below!
---