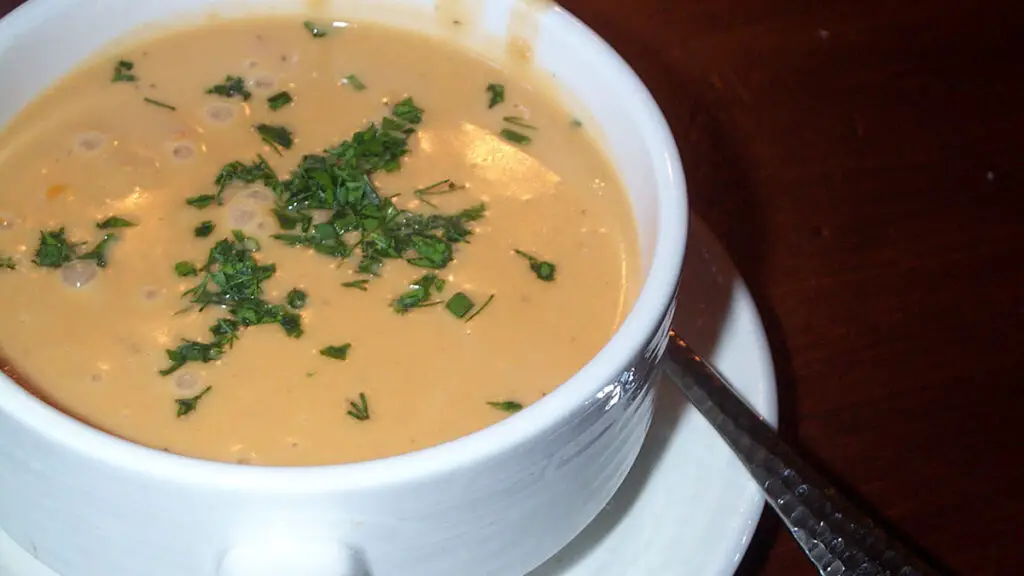 If you or the one you care for suddenly needs to start eating pureed food for health reasons or to address chocking hazards identified in a swallow study, you might be wondering where to start with pureed food recipes. The absolute first place you should probably start is with our Caregiver's Guide to Pureed Food for Seniors. This piece lays out the basics of pureeing food, recommended equipment, etc.
Whatever your reason for moving toward a soft diet, chances are high it is a big psychological adjustment, whether it is short-term or permanent. Many encounter this mental challenge with such a massive change in diet. But, the upside is that pureed food need not be bland and tasteless. Your choice of food item (and thickener) can make a world of difference.
Know that puree foods are not just applesauce and baby food! Following are six recipes that are perfect to start of with. At the end of the article we have links to a few cookbooks that include more recipes. 
Pureed Food Thickener Choices
When you puree food, you'll typically need to add a thickener to water down or bulk up the blend. For a sweeter meal, try yogurt or fruit juices. For a bit of zest, use tomato juice or strained cream soups. If you need a little more nutrients in your food, add a supplement drink instead. 
Pureed Breakfast
Breakfast is still the most important meal of the day. Start your day off right with one or both of these delicious purees. 
Eggs and Beans
The bean puree can be made from your choice of canned black, pinto, navy, pink, or kidney beans. 
Ingredients
½ cup whole beans 
2 tablespoons of vegetable or chicken broth
3 tablespoons of red or green enchilada sauce
1 egg
1 tablespoon of milk
Salt and pepper to taste
Instructions
Rinse the beans. In a small saucepan over medium heat, combine the beans and 2 tablespoons of enchilada sauce. Heat 2-3 minutes. Then add the broth and heat for another minute. Blend the mixture until smooth. 
Whisk the egg and milk until adequately scrambled. Cook the egg for a minute, adding salt and pepper to taste. The egg should have some liquid consistency. If the egg is still too thick, blend it as well with a little more milk. 
Serve with the bean puree and top with a tablespoon of enchilada sauce.  
Fruit Puree
Fruit makes an excellent start to any morning. Consider combining two or more different fruits for more flavor variety. 
Choose one combination:
Cherry and mango
Apricot and strawberry
Peach and blueberry
Nectarine and strawberry
Apple and pear
Banana and pear
Peach and apricot
Plum and apple
Mango and apple
Peach and mango
Blackberry and strawberry
Wash, stem, and pit the fruit. If it is frozen, defrost it. 
Ingredients
1 pound of frozen or fresh fruit
2 tablespoons sugar or honey
2 tablespoons lemon juice
Instructions
Combine the fruit, sugar or honey, and lemon juice in the blender. Puree it for about 30 seconds. Use a colander or sieve to strain the puree before serving.
Pureed Lunch
Pureed Chicken
Meat doesn't have to be off the menu on a pureed diet. Be sure to cook the chicken breast in a way that retains most of the juices, such as boiling as you would for soup. Then you'll have chicken broth to add if the consistency is still too thick after pureeing or to save for another meal. 
Ingredients
1 cooked chicken breast
2 tablespoons Greek yogurt
2 tablespoons mayonnaise
⅛ teaspoon celery salt
⅛ teaspoon onion powder
⅛ teaspoon black pepper
Instructions
Puree the meat off the chicken breast in your food processor. Add mayonnaise, yogurt, celery salt, black pepper, and onion powder.  Blend again briefly. Serve with a side of pureed vegetables or pasta. 
Pureed Butternut Mac and Cheese
As its own meal, or paired with the pureed chicken, you'll love this Pureed Butternut Mac and Cheese dish. It works well as a dish you can serve without the final puree step for the whole family. 
Ingredients
1 ½ pounds of butternut squash
1 cup of water
2 cups of milk
½ sauteed onions
2 cloves of garlic
8 ounces shredded sharp cheddar cheese
8 ounces penne noodles
2 tablespoons butter
2 tablespoons flour
1 tablespoon onion powder
1 teaspoon garlic salt
1 teaspoon Dijon mustard
Salt and pepper to taste
Instructions
Slice the butternut squash in half lengthwise. Scoop out the seeds. Place the two pieces face down on a baking sheet with high sides. Pour the water onto the baking sheet. Bake it at 400 degrees F for about 30 minutes. You should be able to pierce the skin with a knife easily. Remove it from the oven and allow it to cool, leaving the oven on. Once it cools, puree the squash.
Heat the butter in a saucepan on the stove. Add the flour and stir for about one minute. Then add the milk, onion powder, and garlic salt. Allow it to cook over low heat until it becomes a thick gravy, about 10 minutes. Add the pureed squash, mustard, and cheese. Season it with salt and pepper. 
Cook the penne noodles in a pot on the stove. Add the butternut squash sauce and the onions and garlic mix. Stir. Transfer everything to a buttered 9 x 13 casserole dish. Bake it at 400 degrees F for about 30 minutes. Puree an individual portion and serve. 
Pureed Dinner
Savory stews make excellent dinner choices. Be sure to add enough liquid that the thicker broth is easy to swallow once pureed.
Lentil and Carrot Stew
Ingredients
6 ounces of dry lentils
3 cups of water
2 ½ cups of 1-inch peeled quartered carrots. 
1 tablespoon onion powder
¼ cup chopped celery
3 bay leaves
2 teaspoons of olive oil
1 bunch of fresh parsley
Salt to taste
Instructions
Rinse the lentils. Add to a pot with the water, carrots, celery, bay leaves, onion powder, and salt. Chop the parsley stems (without the leaves) and add them to the pot. The leaves you can use as a garnish.
Bring to a boil over high heat. Reduce the temperature to low and cook for about an hour. Allow the stew to cool enough to puree. 
Desserts
Desserts are a welcome addition to any pureed diet. While ice cream and pudding are certainly delicious, why not try your hand at some flan?
Flan
Ingredients
1 cup white sugar
3 large eggs eggs
14-ounce can of sweetened condensed milk
12-ounce can of evaporated milk
1 tablespoon vanilla extract
Instructions
Preheat the oven to 350 degrees F. 
Over medium-low heat, melt the sugar in a saucepan. Pour the resulting syrup into a 9-inch round glass baking dish. Make sure the sides and bottom are coated completely. 
Beat the eggs. Then beat in the condensed and evaporated milk and the vanilla. Pour this mixture into the baking dish and cover with aluminum foil. 
Bake for 60 minutes. Allow it to cool. Invert on a serving plate. It can be served when cool, or it can be refrigerated for a time and then served chilled. If the resulting flan is still too thick to swallow, then you can blend it into a custard. 
Further Reading
Looking for additional recipes? We recommend these books:
While restrictive, a pureed diet does not need to be tasteless. Have you tried one of these recipes or do you have one to share with others? Let us know in the comments. Do you have a pureed recipe we should know about? Do tell!