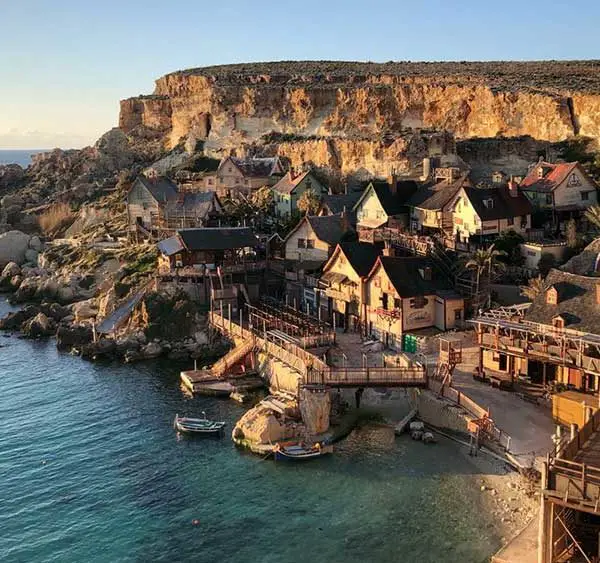 If you've got a hankering to spend your golden years by the sea, consider Malta. Malta is a Southern European island in the Mediterranean sea. Though it is the tenth smallest country in area, it's the fourth-most densely populated, so you'll never lack for company!
Malta Residency Options
There are two excellent residency paths for senior ex-pats to Malta. European nationals have additional residency options. 
An economically self-sufficient renewable residency option or Global Residence can be obtained if you have at least $26,000 in the bank as a single individual or $31,000 for married couples. You'll need to show proof of health insurance, have no criminal record, and enter a rental or mortgage contract. Your residency card is valid for one year and can be renewed indefinitely. After five years, you can apply for permanent residency. This option is available only for non-European nationals. 
The retirement residency program is designed for those already retirement-aged who are receiving their income from pensions and retirement plans. It has similar requirements to the economically self-sufficient option. Additionally, you'll need to live in Malta at least 90 days every year for five consecutive years to establish residency and own or rent a residence in Malta. 
Health Care in Malta
The healthcare system in Malta is excellent, ranking fifth in the world by the World Health Organization. Numbeo also rates the quality of care in Malta as second to top-rated France. There are several public hospitals and several health clinics and pharmacies. Because the health system is focused on preventative, rehabilitative, and curative care, the people of Malta enjoy almost 90% of their long lifespan in excellent health. 
Healthcare is free for all citizens and European Union residents who have a European Health Insurance Card (EHIC). If you do not belong to either of these groups, you'll need to have private insurance as part of the residency application requirements. However, you'll still have access to all public and private facilities. Once you have been granted residency, you'll qualify for reduced costs on many aspects of the healthcare system. 
Even without the permanent resident reductions, you'll find that out-of-pocket medical expenses in Malta are reasonable. A doctor's visit costs about $20, and a specialist might cost up to $65. Lab work might set you back $30, and for an MRI, you could pay up to $200.
Elder Care in Malta
Private facilities, the Catholic Church, and the government make up the bulk of facilities designed to provide long-term care for the elder. The Elderly Care Department not only manages state homes, but also offers support services including telecare, food delivery, home care help, and handyman services. This branch of the government runs 18 senior day-care centers throughout the country. 
The only 24/7 medical care geriatric facility maintained by the government is St. Vincent De Paul. Palliative care services can be found at the Palliative Care Ward at Sir Anthony Mamo Oncology Centre in Msida. Hospice Malta also provides palliative care to older individuals with terminal diseases. 
Cost and Ease of Living on Malta
Those over the age of 60 are eligible for discounts on public transportation. A one-day unlimited bus ticket costs just 50 cents. Ferries are free. The small size of the country means it's incredibly easy and fast to negotiate using only public transport. 
Although there isn't a large population of North American retirees, there is a large British ex-pat population as well as large representations from other European countries and Australia. Expats make up a little over 20% of the total population. Because it was a British colony, English is one of Malta's two official languages. All official documents and signs are in English. Nearly 90% of the country's population speaks English. 
Although island living can be laid-back, Malta does not lack in amenities. In addition to adequate health care facilities, there are shopping malls, grocery stores, local shops, and restaurants. Many ex-pats report that it's possible to live comfortably on less than $3,000 per month. Rent on a one-bedroom apartment can cost between $600 and $800, depending on the location. Groceries are not expensive either, and you can eat well at home for about $500 per month. 
You couldn't ask for a better climate than Malta provides. It's one of the sunniest countries in Europe with an average of 265 days and 3,000 hours of sunshine per year. The daytime temperature from May to October ranges from 70 to 80 degrees F. July and August are the hottest months with an average 90-degree F temperature.
Drawbacks to Moving to Malta
Although the sunny days are in abundance, flash floods can be an occasional concern. This island country is also prone to earthquakes, although the last significant tremor was in 1923. 
As it is an island, internet services can be expensive. You may not also be able to get the connection speeds you have been accustomed to. Rents can also be costly in high-density ex-pat areas. 
Bureaucracy can be a nightmare in this paradise country. Opening a bank account, negotiating a real estate transaction, and even applying for residency might take more time and effort than you would expect. Time has a different meaning along the Mediterranean, and you may find you need to adjust accordingly. 
Conclusion and Further Reading
There are several excellent reasons to consider moving to Malta as a senior. The climate, English-speaking culture, and quality of healthcare are just three of them. As with any international move, there will be some culture shock that you'll have to deal with. Additionally, Malta isn't as inexpensive as some other countries. However, if you have the means, then be sure to consider it!
For further reading on Malta, consider: Lonely Plant Malta & Gozo (Regional Guide) or Malta and Gozo (Bradt Travel Guide).