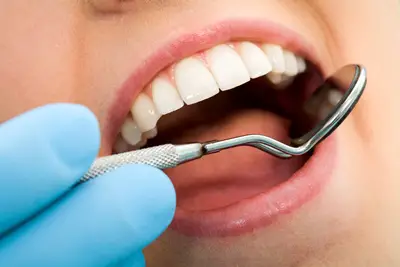 Need a reminder to brush your teeth? Oral bacteria are linked to the risk of stroke, according to a study done by researchers at the National Cerebral and Cardiovascular Center in Osaka, Japan.
The single hospital study observed hemorrhagic stroke patients. In a hemorrhagic stroke, blood vessels rupture in the brain and cause bleeding. The researchers found that 26 percent of patients who suffered hemorrhagic strokes also had the cnm-positive Streptococcus mutans (S. mutans) oral bacteria in their saliva.
Patients with the S. mutans bacteria also had more cerebral microbleeds, brain hemorrhages linked to dementia. The bacteria may bind to blood vessels already weakened by age.
Robert P. Friedland, M.D., a University of Louisville School of Medicine professor and co-author of the study, plans to investigate the role of oral and gut bacteria in Alzheimer's and Parkinson's diseases.
This isn't the first time oral hygiene has been proven to prevent diseases. A Boston University School of Dental Medicine study found that patients with periodontal (gum) disease who have lost one or more teeth are at increased risk for stroke. Oral health is linked to heart health, too. Bacteria in dental plaque can cause blood clots, which lead to heart attacks. Tooth loss can be corrected with dental implants.
"People need to take care of their teeth because it is good for their brain and their heart," says Friedland.