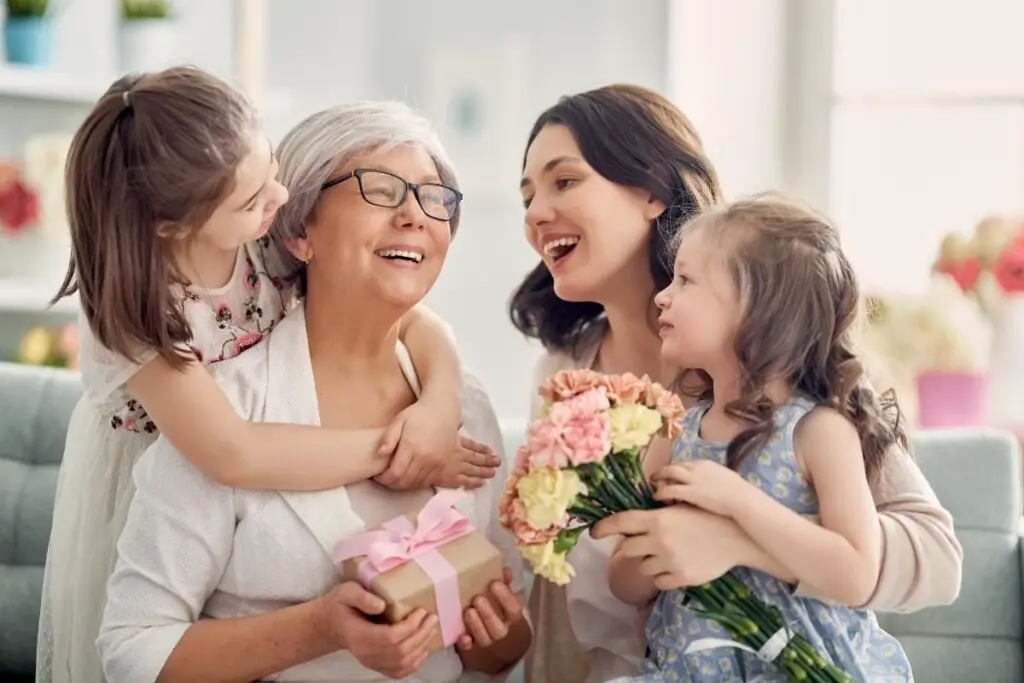 Mother's Day is quickly approaching, and most people have more than just one person to shop for. Each May we celebrate our moms, step-moms, and mothers-in-law, but finding a gift for Grandma may be the most important of all.
Our mothers help shape us into the people we are today, but grandmothers are the ones that helped shape them. Their constant love and support keep families happy and thriving, so it's only right that we treat them to something great on their special day. And if you've already gone through everything on our list of unique gift ideas for older adults, you may be struggling to find just the right gift for Grandma.
But with endless options across the internet, finding the perfect gift can feel impossible and overwhelming. So instead of leaving you to wade through thousands of options, we've rounded up the best Mother's Day gifts for grandmas. Whether you're looking to go all out or are on a strict budget, you're sure to find a gift or two that will show Grandma how much you love and appreciate her.
Sentimental Gifts for Grandmas
Mother's Day is a great opportunity to show your grandma just how much she means to you. Sentimental gifts are often unique and customized, making them extra special for you and your family. If your grandma has a soft spot for cheesy and meaningful things, these gifts might just be perfect for her.
Sign with Photos
Sale
This decorative sign also doubles as a sweet way to give Grandma your favorite photos. Add photos of you and grandma together, your most up-to-date shots from picture day, some fun throwbacks, or even ultrasound pictures for the grandmas-to-be. She'll be reminded of your love every time she looks at this sign on her wall and sees your smiling faces.
Photo Blanket
TinyName Personalized Gifts for Mom, Custom Blankets with Photos Text Customized Flannel Picture For Grandma Christmas Mother Day Birthday Gifts - Made in USA
Customized Blankets with Photos: Personalized blankets with your own photos and text, go pick out your favorite family photos with your family/grandma/grandpa/mother/father/kids/pets/baby and click "Customize Now" to upload it. This unique personalized picture blanket will be amazing personalized mom Christmas gifts for mom/grandma.
Personalized Gifts: Do you want your birthday, mothers day or Christmas gifts for mom, grandma, dad, grandpa to be personal, unique and memorable? this is it. Custom picture blankets are perfect customized gifts for Mothers day, Fathers day, Anniversary, Christmas, Thanksgiving, Halloween, Birthday.
If your grandma just can't get enough of you, why not give her a way to keep you around all the time? This customizable photo blanket allows you to choose your favorite size and color and then add up to eight photos. Watch the look on Grandma's face when she sees her family's faces blown up to blanket size!
Fill-in-the-Blank Book
This fill-in-the-blank book can be as sentimental as you want it to be. With prompts like "I love it when we…" and "The funniest thing you do is…", you can customize it with all of your favorite things about Grandma. Include memories, inside jokes, or just words to remind her how loved she is. This is a book she'll definitely want to read more than once.
Practical Gifts for Grandmas
If your grandma's favorite gifts are the ones she'll use every day, consider getting her something practical for Mother's Day. But if she hasn't mentioned anything lately that she's in need of, she'll be sure to love one of these universally useful items.
Kindle Paperwhite
If your grandma is always the first to read the latest best seller, she'll love being able to get them instantly on her brand-new Kindle Paperwhite. The glare-free display mimics the pages of a regular book, and the battery life can last up to ten weeks on a single charge. Whether she's at home or on the go, Grandma will always have access to all of her favorite titles and think of you every time she turns a page.
Heated Blanket
SUNNY HEAT Electric Blanket Heated Throw, 72"x84" Reversible Flannel for Full Body, with 10 Hours Auto-Off & 4 Heating Levels and ETL Certification, Home Office Use & Machine Washable, Dark Grey
Keeps You Warm All Night: Four heating levels and 10 hours automatic shutdown save you the trouble of turnning on the device in the middle of the night; The heat is stable and evenly distributed, so you don't need to cover a heavy quilt; You can choose the temperature you like between 86°F and 107°F, suitable for different people need.
Better Quality Double-sided Flannel: Our electric blankets are super soft, lightweight, breathable, textured and better thermal insulation. Let you not only warm, and comfortable in the cold night. Generous and elegant color is suitable for all kinds of bedding.
Blankets always make great and useful gifts, but a heated blanket is perfect for anyone who can just never seem to get warm enough. With four heat settings to choose from, this blanket will be perfect for the winter months and can also come in handy year-round. Grandma will love reading a good book or watching her favorite shows while toasty warm in her most-loved gift.
Couch Drink Holder
Sale
Couch Cup Holder Tray, Elimiko Silicone Anti-Spill and Anti-Slip Couch Drink Holder, Strong and Weighted Phone/Remote/Snacks Sofa Cup Holder, Gifts for Mom, Dad, Husband, Grandma, Grandpa (Griege)
✅CONVENIENCE AT YOUR COUCH — Are you someone who spends a lot of time on your couch? Do you find it hard to keep your drinks, cell phone, and remote all in one place rather than find them spread all over, causing clutter? Introducing, Silicone Cup Holder for Couch – a practical solution for you to have everything you need within reach while you enjoy watching TV – get lazy, stay organized, and live smart.
✅UNIQUE FUNCTIONAL DESIGN — Our sofa cup holder is designed to fit sofas with armrests measuring at least 6 inches wide. Features a couch arm cup holder that can hold a coffee cup, soda can, beer pint, or any cup that is up to 3.5 inches wide; this drink holder for couch has a large tray that can easily accommodate your phone, earbuds, remote or snacks.
This nifty gadget will let Grandma keep all of her items within arms reach while lounging on the couch. The cup holder keeps drinks close and prevents spills, and there's even an area to hold her phone, remote, or other items. This is a great gift idea for the grandma that has everything, but it's sure to make her life a little easier – and she'll be grateful for that.
Humorous Gifts for Grandmas
When sentimental and practical gifts just aren't calling your grandma's name, you can always get her a gift that will make her laugh. Some are decorative, some are actually useful, but they're all sure to bring a smile to Grandma's face every time she uses them.
Garden Stone
Sale
This garden stone will look great in front of Grandma's house and is sure to get a laugh out of anyone who sees it. Although it's meant to be a humorous gift, either of these two designs will still make a beautiful addition to her outdoor decorations. If you're looking for something funny yet thoughtful, this may be the answer you've been looking for.
Coffee Mug
For the grandma that enjoys a laugh with her morning coffee. This mug features a hilarious phrase that will ensure she'll never forget where the gift came from. Grandma will love this funny yet useful gift that she can get some use out of each and every morning, and it's sure to get a laugh out of any guests who visit in the morning as well.
Decorative Towel
Honey Dew Gifts, What Happens at Grandma's Stays at Grandma's, Cotton Flour Sack Towels, 27 inch by 27 Inch, Made in USA, Grandma Kitchen Towel, Granny Gigi Nana Gifts, Grandparents Day Gift
Funny Message: Spice up your kitchen space with some grandma love, with this Honey Dew Gifts, "What Happens At Grandma's Stays At Grandma's" funny kitchen towels. These cotton dish towels are a perfect adorable touch to your kitchen, dining, or pantry.
Dimension: These grandma kitchen towels measure 27 inches x 27 inches, guaranteed to draw the attention of every mother or grandma. Add a little twist to your daily home chores with farmhouse kitchen towels-- a fun statement piece for your home and kitchen that can uplift your mood!
This decorative towel will look perfect in Grandma's kitchen. It's the perfect reminder that Grandma's house is a special place, and the dash of humor makes the message even greater. She'll smile every time she sees it and remembers her favorite grandchildren who gifted it to her!
Group Gifts for Grandmas
If you have siblings or cousins that are also searching for the perfect gift for Grandma, sometimes it's best to pool together your resources and get her something in the next highest price range. Get a group together and go all out for one of these larger group gifts!
Ancestry DNA Kit
Sale
Help your grandma discover the history that brought your family here with an Ancestry DNA kit. After sending in a DNA sample, she'll have access to endless amounts of data to tell her story. In addition to where her (and your!) ancestors originated from, she'll also have the opportunity to connect with distant relatives and learn more about her family tree.
Foot Massager
Sale
Breo Foot Massager Machine with Heat, Shiatsu Deep Tissue Kneading, Rolling Massage for Relax, Fits Feet Up to Men Size 12
Breo foot massager comes with deep kneading, compression, scraping, rolling, heating function. This reflexology massager can help relax sore & tired foot after all day working or standing.
Compression Massage: Three options of compression intensity integrated with various massage modes allow you to enjoy an extreme relaxing foot massage with breo foot massager. The adjustable intensity combined with deep-kneading rolling and tapping & strapping massage help relax fatigued muscles & tiredness of your whole body effectively.
Everyone loves to be pampered, and this foot massager is one of the best ways to give Grandma a spa day whenever she feels like it. Help her relax after a long day or relieve the muscle pain that often comes with age by using state-of-the-art massaging technology and soothing heat. This massager is truly the gift that keeps on giving.
The Significance of Mother's Day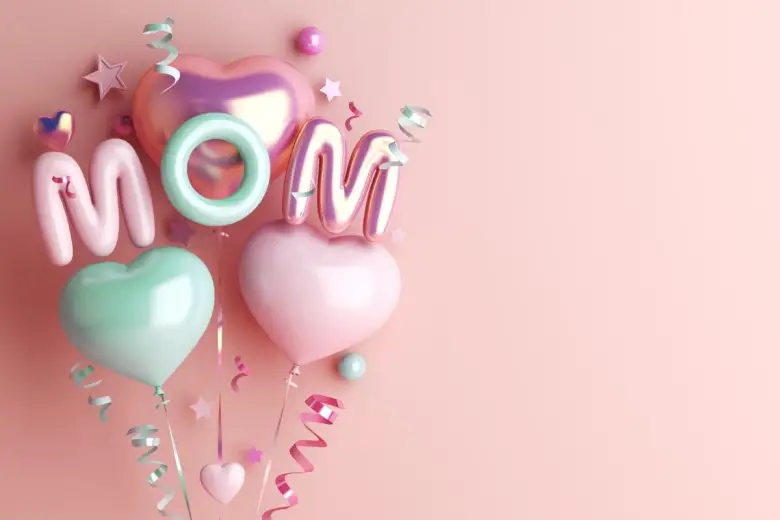 Mother's Day was conceptualized in the early 1900s as a way to recognize and honor the sacrifices mothers make for their children. But in addition to the childcare and homemaking that often fall on women, moms are also often considered the organizers of the family. They make sure the house is cleaned, the parties are planned, and the appointments are scheduled and attended. Without them, families couldn't function.
Grandmothers take these responsibilities one step further by managing their immediate family's families as well. They get everyone together for birthdays and holidays while maintaining the family photo albums and histories. They're the default babysitter and child transportation when parents already have too much going on. In addition to their own kids' birthdays to remember, they also have a whole host of grandchildren to keep track of – and they do it without ever missing a beat.
As Mother's Day approaches, remember that your grandma works tirelessly not just as a mom but also as a grandmother. And although their own kids are sure to honor them, they deserve some extra love for all the work they've done for their extended family as well.
Other Ways to Celebrate Mother's Day with Grandma
If you're looking for even more ways to honor your grandma this Mother's Day, look no further. In addition to finding the perfect gifts, we've also compiled a few ideas to make this holiday even more special for you and your family.
Host a Get-Together
There's nothing a grandmother loves more than having her entire family together. Get all of the aunts, uncles, cousins, and kids together to celebrate the woman who brought you all here today. If you want to make the get-together even more special, round up some old home movies and let everyone enjoy a healthy dose of nostalgia.
Share a Meal
Food is always a universally enjoyable experience. Take grandma out to her favorite restaurant as a way to thank her for all she's done for you. If she's more of a home-cooked meal kind of girl, plan to make a few of her favorites. If she likes to cook as well, you could even turn this into a fun activity to do together. It's sure to be a Mother's Day she'll never forget.
Spend Quality Time Together
When all else fails, the one thing that's sure to make grandma happiest is when she's spending time with her grandkids. Whether you decide to go somewhere or just stay home watching movies, she'll love the chance to catch up with you and share an experience together. After all, the relationship we have with our mothers and grandmothers is really what the holiday is all about. Cherish this time, and you'll have the memories with you for the rest of your days.