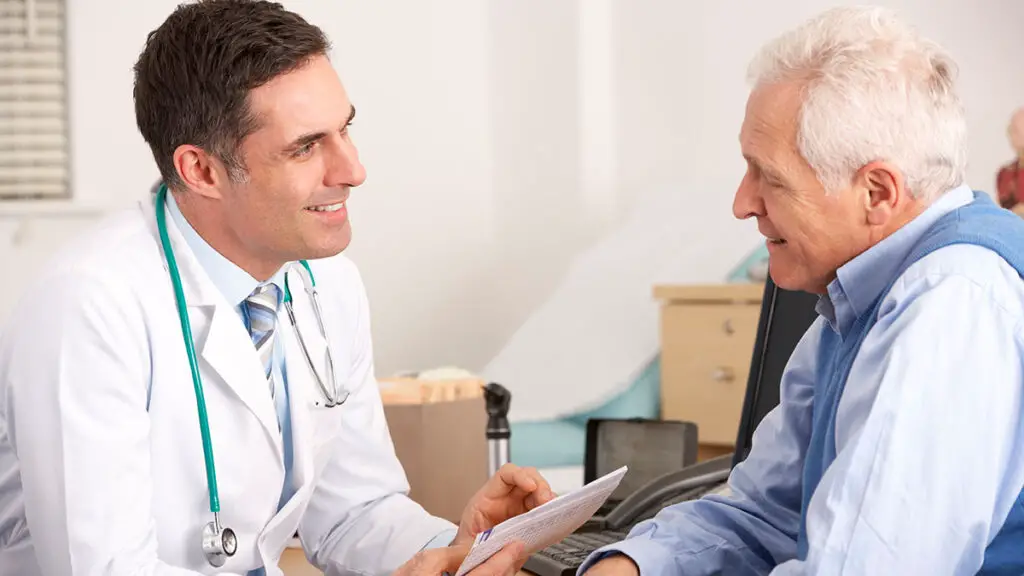 Healthcare and treatments are one of the costliest services in the U.S. People from all over the country have difficulty managing their health expenses, but for new Medicare enrollees, they may wonder how a Medicare physical compares to a wellness visit.
Medicare Wellness Visits are a good solution for people over 65 and those with qualifying disabilities. Medicare offers several health-related services and has over 44 million people registered.
However, the most common thing that confuses people is the difference between a Medicare physical versus a wellness visit. We will discuss these medical care options in this article.
Medicare Wellness Visit
A wellness exam, also called The Medicare Wellness Visit, is a test for your body's health. It assesses your overall health and well-being to ensure you have no medical issues in your body.
The Wellness Visit focuses more on preventive measures and what individuals can do to target them. Most of these Wellness Visits via Medicare include a tailored prevention plan to ensure you stay healthy. Health professionals may also update the prevention plan for people who already have one.
It is the best way to ensure comprehensive body care and disease prevention, rather than letting it grow to a point where treatment is the only option.
People with Medicare plans get a covered Medicare Wellness Visit every once a year (or 11 months after their first visit). People who had a Part B in the past 12 months are also eligible for the Medicare Wellness Visit.
During the exam, the health professional assesses the information you provide to him, examines your medical history records, and tries to find any disease risks that you might have. Most of these exams indicate preventable diseases, such as:
Type 2 Diabetes
Heart Disease
Cancer
The doctor then creates a personalized care program based on the information collected during the exam. Therefore, the preventive plans differ for each patient and can help target possible medical issues that an individual may have in the future. Let's discuss some things a doctor might do during your Medicare Wellness Visit.
What Does it Include?
The doctor collects comprehensive information about the patient and may do some of the following things:
Review Health Risk Assessment
The primary aim of the Medicare Wellness Visit is to target possible health issues that a patient may have. Therefore, the professionals will collect information about your health. You might be asked for information about aches, discomfort, and other issues you might experience due to a health problem. The doctor creates a comprehensive risk assessment and determines the possible diseases you might have.
Assess Family Medical History
Family medical history plays an essential role in diagnosing medical conditions you may have in the future. Therefore, the Medicare Wellness Visit collects family information on your maternal and paternal side to determine your chances of developing specific health problems.
Record Current Prescriptions and Providers
Current medications might have side effects on your future health conditions. Thus, the experts at Medicare Wellness Visits might document your existing medical providers and prescriptions.
Measure and Document Health Metrics
Several basic health metrics such as blood pressure, height, and weight can be significant indicators of possible health problems. Therefore, the doctors will assess and measure them and add them to your report until your next Medicare visit.
Check for Signs of Memory Problems
Memory-related problems, such as memory loss, dementia, or frailty, are common in older individuals. Statistics by the National Library of Medicine indicate that over 16 million people and 40% of people above 65 years of age have memory loss. It is an alarming situation considering that a large part of the population is under threat.
Thus, the Medicare Wellness Visit performs comprehensive checks for signs of memory problems that older individuals may face. This could include talking with the individual and their family, and possibly different memory tests.
Document Health Risk Factors and Treatment Options
The doctor starts documenting your health risks once they have enough information. They formulate formal reports on your health and add possible treatment options. The Medicare Wellness Visit focuses on minimizing current complications that individuals may suffer from for better overall health.
Provide Personalized Health Advice
You can manage many health problems with professional advice. The doctors add medical advice such as lifestyle and dietary changes, changes in treatment, and medication. It ensures you get health advice that solves medical issues specific to your needs.
Develop a Screening Schedule
A screening schedule is like a list of preventive services designed specifically for an individual. Medicare Part B offers an annual wellness exam with many preventive screenings. Additionally, individuals do not have to pay extra for the screenings.
Physical Exams
An annual physical exam is an assessment of body health that looks for medical problems. The health professionals utilize their basic senses to determine possible health issues that you may experience. The doctors may recommend screenings to rule out the possibility of specific health issues.
Following are the most common types of tests that a doctor may perform during a physical exam:
Visually check the body for the possibility of health problems.
Monitor or listen to the heart and lungs performance to detect issues
Check the eyes, nose, ears, and throat for possible health issues
Detect problems with your motor skills and reflexes
Check your height, weight, blood pressure, sugar levels, and other essential health metrics
Perform detailed pelvic and rectal exams
Physical exams effectively check your physical health and rule out possible diseases or treat them if diagnosed.
Does Medicare Cover Physical Exams?
Unfortunately, Medicare does not cover physical exams performed on individuals. The test and screenings your doctors recommend after a physical exam are separate services, and these tests vary according to specific Medicare plans.
Or, individuals may not worry about the costs if they have additional health insurance plans. However, you need to discuss the exact details with the insurance provider for it.
However, Medicare Part B also covers a Welcome to Medicare Visit.
What is the Welcome to Medicare Visit?
Medicare does not cover physical exams every year but has an Initial Preventive Physical Exam (IPPE) or a welcome to Medicare Visit. It is a detailed physical exam that Medicare offers to new members. Members can choose this option within the first few months of enrolling.
What Does it Include?
The Welcome to Medicare Visit includes a detailed social and medical history review. It helps the health professionals identify the possible health problems you may face in the future. Early diagnosis and targeting can help minimize these future risks and ensure better health. The Welcome to Medicare Visit includes some of the following health-related tasks:
Screenings
Screenings are the most precise methods to determine possible health problems that an individual might have. Medicare's initial physical visit allows screening of different types. These screenings generally include a basic vision test, but the first-time enrollees can get other screenings, including:
Flu
Pneumococcal shots
Referrals for other care, if needed
BMI Calculation
The Body Mass Index (BMI) is a popular method of assessing individuals' average growth and well-being. The BMI allows professionals to determine the weight and overall health of older individuals or people with disabilities.
Depression Screening
The National Institute of Mental Health indicates over 21.0 million adults in the U.S. have depression. It is an alarming situation, and early tests are the quickest way to target the problem. It allows assessing individuals on their mental health and their level of safety. Different professionals, such as the following, can provide directives to the professionals.
Health care provider
Attorney
Local area agency on aging
State health department
Dedicated Writing Plan
The Welcome to Medicare Visit also offers properly designed writing plans to document screenings, treatments, and health conditions a professional may face.
What Should You Bring to the Welcome to Medicare Visit?
Individuals need to start by making an appointment with the service providers. They should take the existing medical records, family health history, and any prescription drugs they are already taking. These basic entities allow users to make a better diagnosis.
You should also add the frequency and reasons behind taking particular medicines. The information allows the Welcome Medicare Visit professionals to determine your conditions more accurately and develop solutions.
Note that people using opioids may also have to get screened for the risk of opioid addiction in these exams. They might review and revise your current pain treatment plans and bring the dosage to a more controlled amount.
In a Nutshell
A Medicare physical and Wellness Visit focus on entirely different elements of health. The main difference is focusing on what is right and wrong with the body. It's important to utilize both these medical options in the best way. Learn more about Medicare physicals and wellness visits and choose the best option for your health.