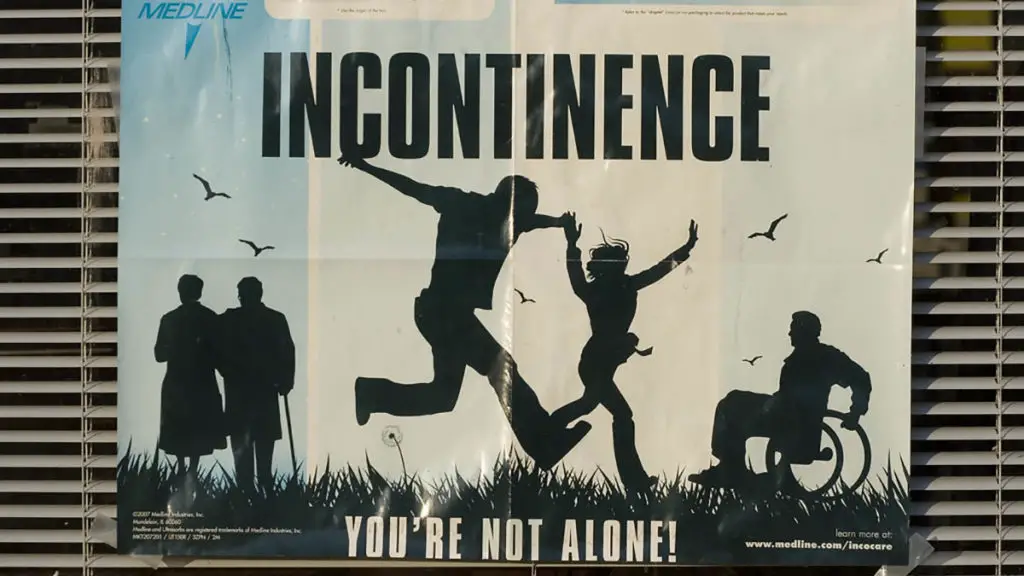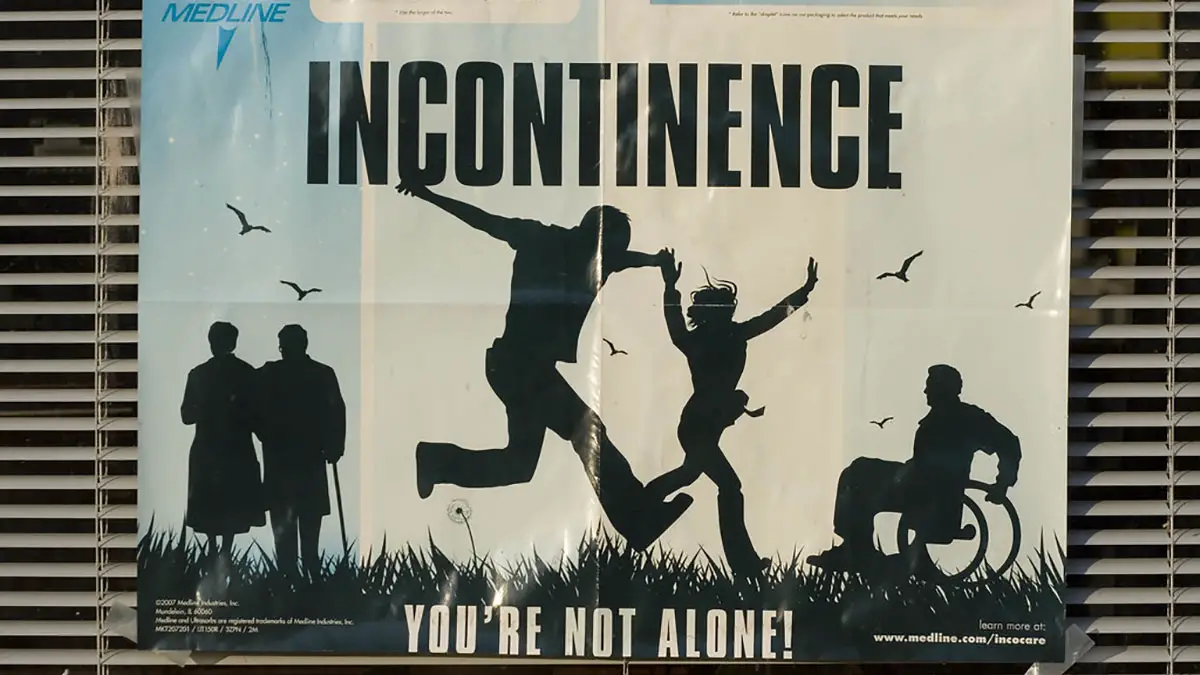 Incontinence is a common problem as our bodies age, and buying incontinence supplies can get expensive. This leave many people wondering, Can I get free incontinence supplies?
Up to 20% of women and more than 77% of women that live in nursing homes have urinary incontinence. Over 13 million Americans, nearly half the total senior population of the country, have this condition. On average, incontinence cost adults more than $4,000 per year per person. For those on a limited income, this expense can be a heavy burden. 
What are Incontinence Supplies?
Incontinence supplies are designed to protect furniture, bedding, and clothing from urine or feces. Incontinence supplies worn by an individual include adult diapers, incontinence liners, and protective underwear. Other items include bedpans, catheters, and underpads like bed pads or chux pads. Disposable gloves, wipes, commode chairs, and barrier creams are also lumped under the category of incontinence supplies. The level of incontinence protection you need may vary, meaning you may need more than one type of product. 
Does Medicare Cover Incontinence Supplies?
Medicare does not pay for disposable absorbent products like adult diapers, bed pads, or liners. Medicare Supplemental Insurance, Medigap, does not cover these items either. However, Medicare does cover catheters and commode chairs in certain circumstances. Read our more detailed article on what Medicare covers.
How do you Qualify for Incontinence Products from Medicare?
If the patient is confined to a single room in their house, Medicare will cover a commode chair if a doctor orders it. 
Medicare will reimburse you for 200 single-use catheters per month with a doctor's prescription and a diagnosis of permanent urinary incontinence or urinary retention. The patient or a caregiver must be able to insert the catheter rather than having a skilled nursing attendant do so. 
Medicare might cover closed system intermittent catheters and sterile intermittent catheters with insertion kits under certain conditions. If the patient has permanent urinary incontinence documentation and either has two UTIs while using sterile intermittent catheterization in 12 months or lives in a nursing home. This treatment might be approved if the patient has had radiologically vesicor-ureteral reflux while using intermittent catheterization, is immunosuppressed, or is a pregnant female who has a spinal cord injury and has a neurogenic bladder. 
As you can see, the prerequisites are pretty specific, so you shouldn't count on Medicare as your source of free incontinence supplies. 
Does Medicaid Cover Incontinence Supplies?
Medicaid covers disposable absorbent products for individuals that live in nursing homes. Medicaid will cover incontinence supplies to you at home if your doctor has deemed them medically necessary under the Home and Community-Based Services (HCBS) Waivers provision. 
Medicaid generally will reimburse you for 120 intermittent catheters per month as part of essential medical supplies for those that need it. Catheters covered are straight, coude, and catheter kits. Most brands of catheters that have a hydrophilic coating and antibacterial coating are also covered. Some Medicaid plans will cover barrier creams, wet wipes, disposable gloves. 
Since Medicaid is a state-run program and covered items vary from state to state. You'll need to contact your local Medicaid office for more details. This site has a list of Medicaid coverage for incontinence supplies. However, it is still unlikely that Medicaid will provide free incontinence supplies.
How do you Qualify for Incontinence Products from Medicaid?
Once you've enrolled in your state's Medicaid program, you'll need to get an official diagnosis of incontinence from your doctor as well as a prescription for incontinence supplies to show that they are medically necessary. 
States vary on what documentation they require. You may need a physician's order, a certificate of medical necessity, letter of medical necessity, or a copy of your medical records. Your Medicare insurance provider may also require prior authorization before your incontinence supplies are approved. Contact your local Medicaid office for more information. 
Does the Veterans' Administration Cover Incontinence Supplies?
The Veterans' Administration will pay for adult diapers for veterans. There have been some complaints about the quality of diapers you have access to. So if you have a particular brand you like, you'll have to make a specific request and provide a medical document from your doctor explaining why that brand is medically necessary.  
Veterans Directed Care provides financial assistance to homebound veterans. Incontinence supplies would be considered eligible expenses as products needed in the home to keep the veteran living independently. 
Do Diaper Banks Provide Free Incontinence Supplies for Adults?
Diaper banks provide incontinence products to individuals who can not afford them. These are typically non-profit organizations run by local groups. You can find a list of diaper banks by state here. 
Can I Receive a Tax Deduction for Incontinence Supplies?
The IRS allows you to include certain medical expenses as part of your itemized tax deduction. Each year, the limits and supplies allowed changes. In 2019, diapers were an allowable deductible if needed to relieve the effects of a particular disease. It doesn't hurt to keep your receipts and then check the specifics when doing your taxes. 
Can I Receive Free Samples from Companies that Make Incontinence Supplies?
Sometimes manufacturers and distributors offer free samples or coupons for the products they supply. You can see current offers for some items here and here. You can find supplies of specific types of incontinence products here. Some companies or pharmacies have loyalty programs where you can build points with your purchases to receive incontinence supplies for free. Other manufacturers have referral programs where you can earn free supplies by referring others to their products. 
What are Some Other Options?
Craigslist or local church groups might have incontinence supplies available. Senior community centers might know of other places you can try as well. If you can't bear the expense, you might consider making your own cloth diapers and wipes. You can find patterns and instructions for making adult cloth diapers here and wipes here. These, of course, are not free incontinence supplies, but the are reusable, which could save you significant money.
Buying Incontinence Supplies
If you do not qualify for free incontinence supplies, you are left having to pay for them out of pocket. Buying in bulk – if you can afford the initial expenditure – can save you money over the longer term. Here are some product options:
Free Incontinence Supplies Recap
Medicare and Medicaid may cover some incontinence supplies in particular situations. Your best bet is to find a local diaper bank or request samples from companies for everyday incontinence products. If you are a veteran, you may have better luck with the Veteran's Administration programs. Despite the number of individuals that need incontinence supplies, it remains a mostly out-of-pocket expense.
Photo credit: like, totally chicago- west ridge via photopin (license).