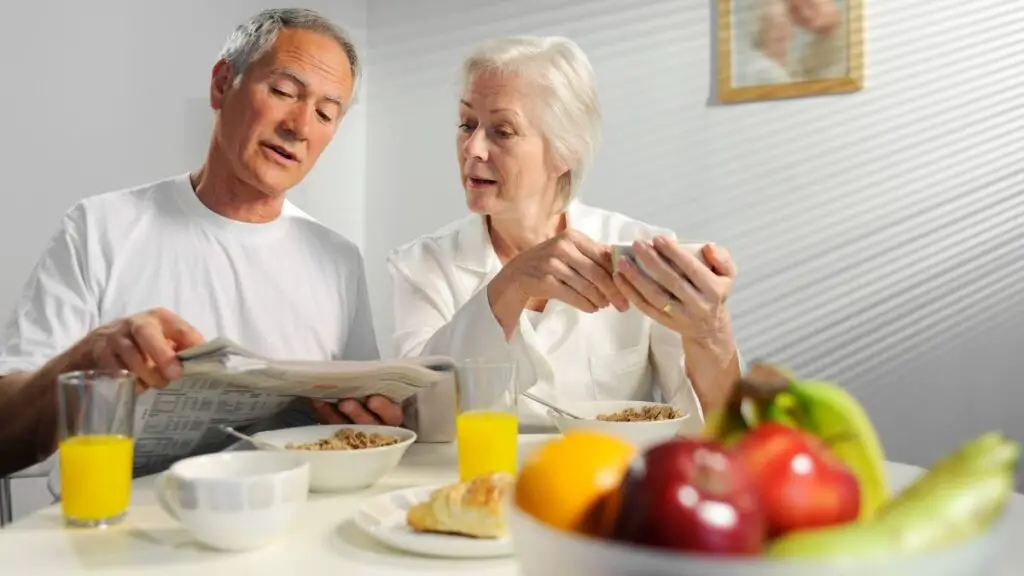 Unintended weight loss can make it more difficult to regain strength unless you know how to put the pounds back on. Starting you day with high calorie breakfasts is a solid way to begin regaining weight.
You can regain weight in a healthy way or in an unhealthy way. Everyone knows that holiday eating is a quick way to gain 10 pounds, and it is based on snacking continuously on all the wrong types of foods, and then 'pigging out' at holiday meals. This would be an example of gaining the weight in an unhealthy way.
The key is to gain muscle mass in a good way. Many websites and even health practitioners will tell you that the way to do it is to eat high calories, period. They don't go into what type of high caloric foods are consumed and why. That's the information you need,
What Should the Macros Be to Gain Weight?
Do you eat high protein foods? High fat foods? Or high carb foods?
The difference between all three is vast.
Protein Foods
High protein foods will increase your muscle mass and rebuild all the tissues of your body. Thus, protein is good to consume when you have lost weight all over, either due to the normal aging process or from diseases and their treatments such as chemotherapy and radiation.
Fat Foods
High fat foods are a good way to provide calories but the type of fat matters. Omega 3 foods are better than omega 6 because omega 3 foods decrease inflammation whereas omega 6 foods cause inflammation. Omega 6 foods are found in nuts (which may also contain some omega 3 but in much smaller amounts) and in oils such as vegetable oils (safflower, sunflower, canola, soy, and others).
Olive oil contains good fats, as does coconut oil.
Eating fat is a little tricky as you don't want to suddenly overwhelm your body with, say 100 grams of fat in a meal. That would turn off your immune system because it's too much fat in a short period of time and your body's free radical quenchers have to be diverted from immunity to the free radicals produced from the fat.
Carbohydrate Foods
High carbohydrate foods are often recommended and it's not uncommon to have 200 or 300 grams carbs per day given to someone that is trying to gain weight. Be wary of this!
Most of these calories are coming from sugar, and sugar is the ultimate destroyer of the entire body, skeleton, brain, muscles and more. It causes a process called glycation where it combines with red blood cells and proteins (especially in the brain).
If you can keep your carbohydrate levels lower than 150 grams a day while you gain weight, you'll make the best progress and not interfere with healthy body functions.
The Key is Muscle Mass
Keeping this in mind, let's look at some sample breakfast menus that will help you put weight on. But there's one more thing to consider: what does the science say about this matter?
In one study, scientists wanted to create a protein supplement that actually improved muscle gains – and did it in the elderly, a more difficult feat. They found it was possible.
Tony Horton, an established and popular exercise guru ended up with a muscle-wasting disease, went to the research to see what was actually scientifically verified to work against it, and then experimented using the same principles. He was able to finally regain all the muscles he had lost – even though he had an actual muscle-wasting disease.
The point here is that if you use a formula that is scientifically verified to put muscle mass on – not just weight and a lot of body fat – then you will be the happiest. The solution is to use the protein powder formula he suggests at least one time during the day and gain 70% more muscle mass. With the muscle mass increase comes your increase in body weight.
5 High Calorie Breakfasts to Go With Your Protein Powder
Note that these five high calorie breakfasts are substantive. To gain weight you need to consume food, healthy food. These meals are quite unlike my previous article on weight gain shakes for women.
Breakfast in a Muffin for Weight Gain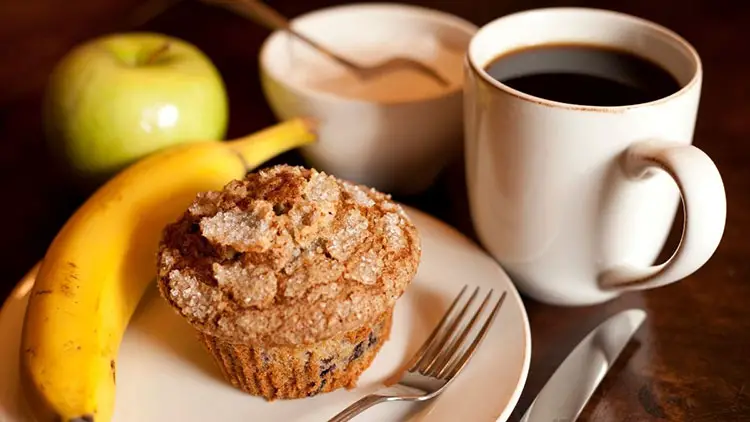 This recipe is more like a health food recipe for healthy muffins, but it's packed with nutrients, protein, fat, and calories. The fiber in it helps you handle the carbs.
Ingredients
¾ cup buckwheat flour
¾ cup almond flour
1/3 cup rolled oats
½ cup acacia fiber
2 tablespoons psyllium fiber
2 cups whole milk, preferably jersey milk
3 servings protein powder
½ cup blackstrap molasses
¼ cup maple syrup
½ cup roasted carob
2/3 cup chopped almonds
½ cup shredded carrots
½ cup applesauce
¼ cup green powder
1 teaspoon baking soda
½ teaspoon salt
1 teaspoon cinnamon
3 large eggs
¼ cup olive oil
1 teaspoon vanilla extract
½ cup chocolate chips
Directions
Preheat oven to 350 degrees Fahrenheit.
Grease a muffin pan with olive oil.
In a large bowl, combine dry ingredients: buckwheat flour, almond flour, rolled oats, acacia fiber, psyllium fiber, protein powder, carob, green powder, baking soda, salt, and cinnamon. Mix well.
Then in another large bowl, add milk, molasses, maple syrup, applesauce, vanilla extract, and olive oil. Mix with a small beater or in the blender.
Beat eggs for three minutes and then add to liquid ingredients. Stir to mix. You may need to add another ½ cup water or so to get the consistency correct (Fiber changes the way muffin ingredients usually act and need more fluid to be absorbed.).
Then pour liquid ingredients into the dry ones, stirring to mix. Do not overbeat.
Finally, add chocolate chips, carrots, and almonds.
The final batter before baking should be moist, not thin like milk, but more of a smoothie consistency.
Pour batter into muffin cups and back 20 to 25 minutes or until a toothpick inserted in the middle comes out clean.
Serve with nut butter or regular butter and a glass of whole milk
Homemade Breakfast on the Range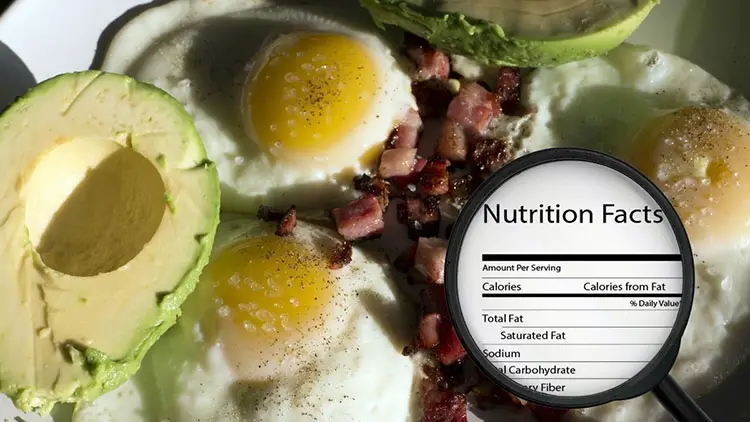 Meal Plan:
Small steak, 4-5 ounces

Fried potatoes, 3/4 cup (add onions, garlic, fennel)

Vegetable omelet with 3 eggs, tomatoes, onions, garlic, parsley, dandelion greens, broccoli)

Avocado salsa on top of omelet

Coffee

Small 4 ounce glass tomato juice
This breakfast is definitely one you will have to eat when you feel famished! It's a lot and may even be divided into two portions; half you eat for breakfast, and the other half you eat for a snack mid-day or before dinner. It's about 1200 calories, and even splitting it into two portions is plenty of calories to help you gain weight.
Nutrient Packed Oatmeal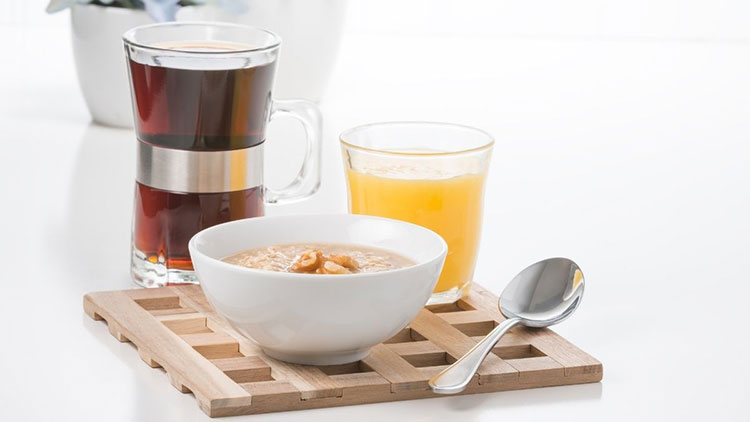 This recipe starts by mixing ½ cup rolled oats with ½ cup coconut milk, a few tablespoons maple syrup, and 1 teaspoon vanilla extract. Add a pinch of salt as well. Then place the mix into a mason jar and refrigerate it overnight.
In the morning heat the mixture for only a few minutes on your stove on low, stirring frequently.
Add a handful of nuts, ½ cup whole milk, ½ cup of your favorite dried fruit, and even a few squares of chocolate or a tablespoon of chocolate syrup if you dare.
Same Meal Sally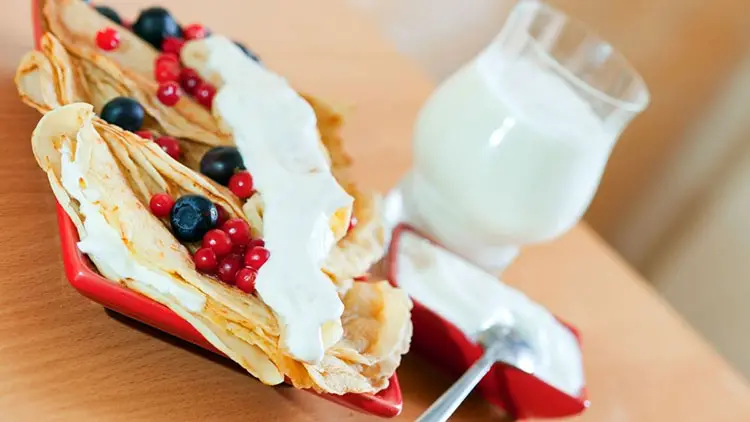 This meal will compose of one of your best meals for breakfast – the highest caloric one – and then you will modify it a little bit.
Let's say it's pancakes. Pancakes are a great way to put weight on because of their high carb content. But if you add whole jersey milk to them (and make the pancakes with jersey milk), then you add about 200 calories.
If you add a little melted butter on top of the pancakes, you can add another 100 calories. And if you add a half cup of raspberries, you can add a lot of flavor and a few more calories.
Lazy Larry Breakfast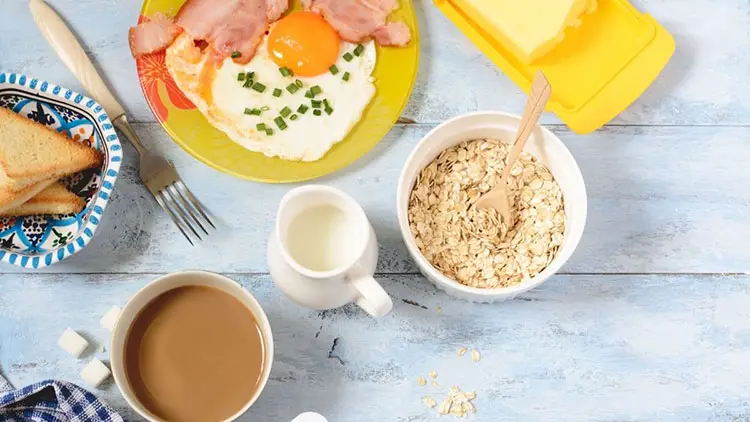 Larry is the kind of guy that doesn't have much time for breakfast. What would he do to get in a hefty amount of protein, fat, and calories for breakfast?
He'd add a tablespoon of MCT oil to his coffee. Ideally, he might have a latte with his breakfast and use whole jersey milk and add the MCT oil to that as well (see more on MCT oil).
Sale
Then he'd eat a bowl of cereal (preferably the oats that were fixed the night before – see previously mentioned recipe) and add sausage links or bacon and a few soft-boiled eggs to the breakfast.
About an hour later, he would have a muscle mass building protein smoothie.
Summary
For some people, gaining weight is easy and losing weight is hard. For others, it's just the opposite. The important thing to gaining weight is to do it in a healthy way that does not compromise your body in other ways.
Resist the urge to reach for convenience foods that may be high in calorie count but will compromise the health of your body. If speed is what you need to supplement your dietary intake during the day, consider some healthy foods to eat on the run so you are not caught looking at fast food or other unhealthy choices.
Try these meals and let us know what happens! And of course, remember that you will have to give them a fair trial of at least 2 months!