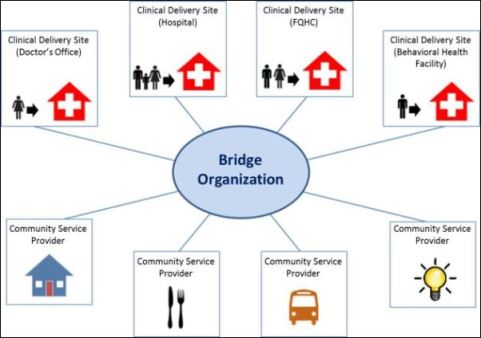 The Department of Health and Human Services revealed a pilot program with $157 million in funding to test the bridge between clinical care and social services. The program will determine whether screening beneficiaries for health related social needs and referral to community based services will improve quality and affordability in Medicare and Medicaid.
"For decades, we've known that social needs profoundly affect health, and this model will help us understand which strategies work to help improve health and spend dollars more wisely," explained Dr. Patrick Conway, CMS Deputy Administrator and Chief Medical Officer.
The five-year program, called the Accountable Health Communities Model, is the first Centers for Medicare and Medicaid Services Innovation Center model to focus on the health-related social needs of Medicare and Medicaid recipients. This model's goal is that recipients struggling with unmet health-related social needs are aware of the community based services available to them and receive assistance with accessing those services.
"We recognize that keeping people healthy is about more than what happens inside a doctor's office, and that's why, for the first time, we are testing whether screening patients for health-related social needs and connecting them to local community resources like housing and transportation to the doctor will ultimately improve their health and reduce the cost to taxpayers," reported HHS Secretary Sylvia M. Burwell.
Applicants for the model are community-based organizations, hospitals and health systems, institutions of higher education, local government entities, tribal organizations, and for-profit and not-for-profit local and national entities with the ability to develop and maintain a referral network with clinical delivery sites and community service providers. Applications will be due in early 2016 and CMS expects to announce awards in the fall of 2016.
For more information on the Accountable Health Communities Model, check this link. https://innovation.cms.gov/initiatives/ahcm