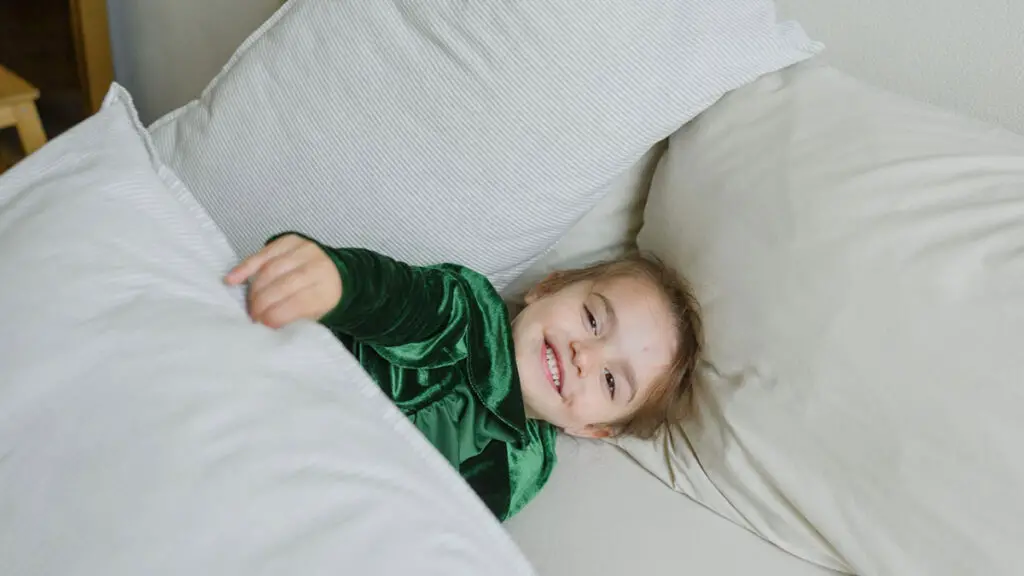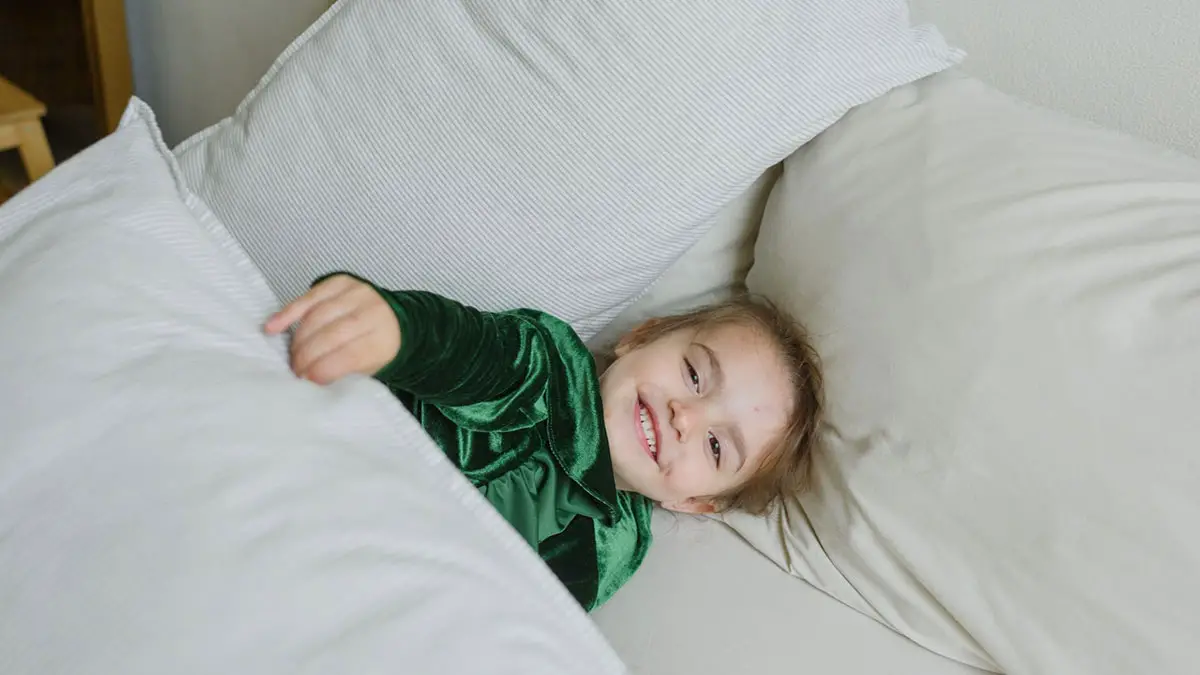 Caregiving can be both difficult and expensive. To help with both, you may be wondering, "Can I get paid to take care of my disabled child?"
The short answer is yes, you can get paid to take care of your disabled child, but it may not apply to every caregiver and every child.
The question is a fair one, however, because caregiving can also mean the inability to work a job anywhere else. It's also a difficult question caregivers ask themselves, because there can be guilt associated with the idea of seeking out reimbursement for parenting. Of course, parenting a disabled child presents different challenges than parenting a non-disabled child does, and that should be recognized.
Caregiving – A Snapshot
About 43.5 million caregivers provide unpaid care each year. More than 14% of these individuals are caring for their own children. Besides the physical care aspect, parents have the additional burdens of medical expenses and time constraints. 
On average, caregivers each month spend six days assisting with daily living activities, thirteen days on food preparation, shopping, or housekeeping. Thirteen hours each month are devoted to coordinating doctor's visits and administering medication. Parents who are caretakers for a child under the age of 18 spend nearly 30 hours each week doing caretaking tasks. 
With so much time devoted to caretaking, most parents find it difficult to work outside the home. And yet, the medical expenses of a disabled child require a regular income from at least one family member. One study found that over 31% of caregivers have had financial difficulties because of caregiving time. Additionally, caregiving responsibilities for women increase the likelihood that they will need to rely on public assistance or live at or below the poverty level. 
So what is a caregiver to do? Certain agencies have realized the extent of the financial pressure on caregivers and created programs designed to provide a small income to offset the burden. When searching out these programs, be sure to look into Medicare, Medicaid, long-term care insurance, the Department of Veterans, and your own employer or church.  
Check With Your State for Services
Readers are constantly emailing asking for answers to their unique situation, and nine times out of ten, I have to tell them to contact their state's resource (see our resources by state page for contact information). The problem is that everyone's situation is different and every state will often have different sets of benefits, or even if they do have the same types of benefits, who qualifies may differ.
Take Minnesota for example, they offer a Family Support Grant for qualifying families. This is a grant that offers up to $3,133.99 per year for children with a certified disability. These are grants that can help pay for products to ease the burden of caregiving or for services to help children with disabilities who are living at home. Will it pay you as a parent, no, but it could help ease the financial burden.
The point here is that not every state has this. Minnesota does. So, it's imperative that you seek out help within your state. This article, while I hope it is helpful and informative, cannot possibly cover every situation for every individual in every state. That said, I hope the following informs parents struggling to take care of disabled children.
New State Developments
Recognizing that unpaid caregiving presents a serious challenge to families and employers, some states are taking matters into their own hands. Barron's has reported on states giving grants to caregivers, and while it seems that most of that is focused on caring for elders, it can also include care for disabled children.
According to the article:
Much of the effort to support family caregivers is happening on the state level. Other states offering paid family and medical leave include Colorado, Connecticut, Massachusetts, New Jersey, New York, Oregon, Rhode Island, and Washington, along with the District of Columbia, according to the National Conference of State Legislatures. All are funded through employee-paid or employer-paid payroll taxes.

https://www.barrons.com/articles/state-aid-unpaid-caregivers-payment-51674163304
The article specifically highlights a new program in my own state, Maine. Maine has a Respite for ME program running as a two-year pilot that gives qualifying caregivers one-time grants up to $2,000. That includes parents caring for disabled children. The problem with the program is that the parental caregiver must be 55 years of age or older and provider care to a child (or any adult) 18 to 59 years old. While it's not "pay" per se, the money can be used to help pay for goods and services related to caregiving.
This by no means solves parents' challenges caring for disabled children, but it might help some. Perhaps others states will follow suit.
Will Medicare Pay Me to Take Care of My Disabled Child?
If your child qualifies for Medicare, some services are covered that can help offset the cost of caring for your child at home. In some instances, Home Health Services provides coverage if certain conditions are met. Medicare does not pay for activities of daily living assistance. To find out if there are home health services available in your area, check with your local state resources. 
Will Medicaid Pay Me to Take Care of My Disabled Child?
Medicaid home health services coverage varies between states. Check with your state's program office to see what services are provided. Typically, Medicaid doesn't pay for activities of daily living assistance, particularly when it involves a parent caring for a child. The prohibition can be found in the Code of Federal Regulations, Section 440.167 Personal Care Services, which states:
Unless defined differently by a State agency for purposes of a waiver granted under part 441, subpart G of this chapter –

(a) Personal care services means services furnished to an individual who is not an inpatient or resident of a hospital, nursing facility, intermediate care facility for individuals with intellectual disabilities, or institution for mental disease that are –

(1) Authorized for the individual by a physician in accordance with a plan of treatment or (at the option of the State) otherwise authorized for the individual in accordance with a service plan approved by the State;

(2) Provided by an individual who is qualified to provide such services and who is not a member of the individual's family; and

(3) Furnished in a home, and at the State's option, in another location.

(b) For purposes of this section, family member means a legally responsible relative.[42 FR 47902, Sept. 11, 1997]

https://www.law.cornell.edu/cfr/text/42/440.167
However, Medicaid does offer home and community-based service waivers, known as HCBS Waivers. These waivers allow the state to authorize payment for home services to specific groups of individuals, including technology-dependent children and individuals with intellectual disabilities. HCBS waivers can be used to adjust income and resource qualifications for Medicaid in certain instances. HCBS programs provide support for caregivers and a tax-free daily stipend. 
If your child is eligible for Medicaid, you may receive assistance from the Cash & Counseling Program. Currently, 15 states offer this provision for those with disabilities. It provides cash to hire and pay caregivers. Check with your local Medicaid office for additional requirements you may need to qualify. 
Some states prohibit the payment of caregiving services to relatives. Other states allow some family relationships to receive benefits while denying others. Check with your local Medicaid office to find out what programs are available in your area. 
Will Private Insurance Pay Me to Take Care of My Disabled Child?
A long-term care insurance policy often reimburses policyholders a daily amount towards daily living assistance. Usually, this amount is limited. If you or your child has a long-term care insurance policy, check with your agent to determine whether a caretaker stipend is included in the contract. 
Will the Department of Veterans Affairs Help?
If your child is a veteran, then the Veteran Directed Care program might be an option. This program allows a homebound veteran of any age to receive Home and Community-Based Services for daily living activities. Veterans are given a budget to manage to cover the costs of the services needed. If the eligible veteran cannot manage his or her own finances, then a representative can handle the payments. Veterans can hire whom they wish to provide home-based services, including relatives. 
If the Veteran needs daily living assistance, spends a large portion of the day in bed because of injury or illness, has limited eyesight of 5/200 or less, or has been a patient in a nursing home because of the loss of mental or physical abilities, then he or she may be eligible for the VA Aid and Attendance benefits and Housebound allowance. With this allowance, the veteran can pay for caretaking services. 
Can I Use Paid Family Leave to Care for My Child?
It's estimated that about 20% of companies offer some form of paid family leave. You'll need to check with your human resources department to see what benefits for paid family leave are available to you. Of course, paid family leave does not necessarily mean you get paid for taking care of your child, but it does mean you can still receive pay from your job – if allowed.
Will a Church Help Me Care for My Disabled Child?
Taking care of a disabled child is a stressful situation. Many churches provide respite services for caregivers. It just might be worth asking if there is a fund to assist in your child's care available to you as well. This is not common, however.
Paid to Take Care of My Disabled Child Recap
Although you may feel overwhelmed being the caretaker for your disabled child, you do not need to do everything yourself. Different agencies are available to ease the burden of caregiving, and that includes financially.
People wondering if they can get paid to take care of their disabled child may – frankly – find themselves frustrated at the limited options. However, there are provisions by both Medicare and Medicaid that might pay you to take care of your disabled child if you meet the qualifications. Some programs allow relatives, including parents, to receive a daily stipend for caretaking services. Other programs require the caretaker to be someone other than a parent. 
If your child has become disabled because of their military service, then the Department of Veterans Affairs is your best bet for a little cash assistance. Long-term care insurance policies are also viable options for daily stipends, although the coverage varies according to the type of insurance policy you've taken out. Your employment place may have paid family leave that can help you out financially for a period of time. Finally, your church may be a place of solace and respite, which may help you pay for certain aspects of your child's care.
Further Reading
If you'd like to learn more about caring for a disabled child, caregiving, and the costs associated with it, consider these books on the subject:
Please share your success and challenges in the comments section. It may help other parents struggling to care for children with disabilities.