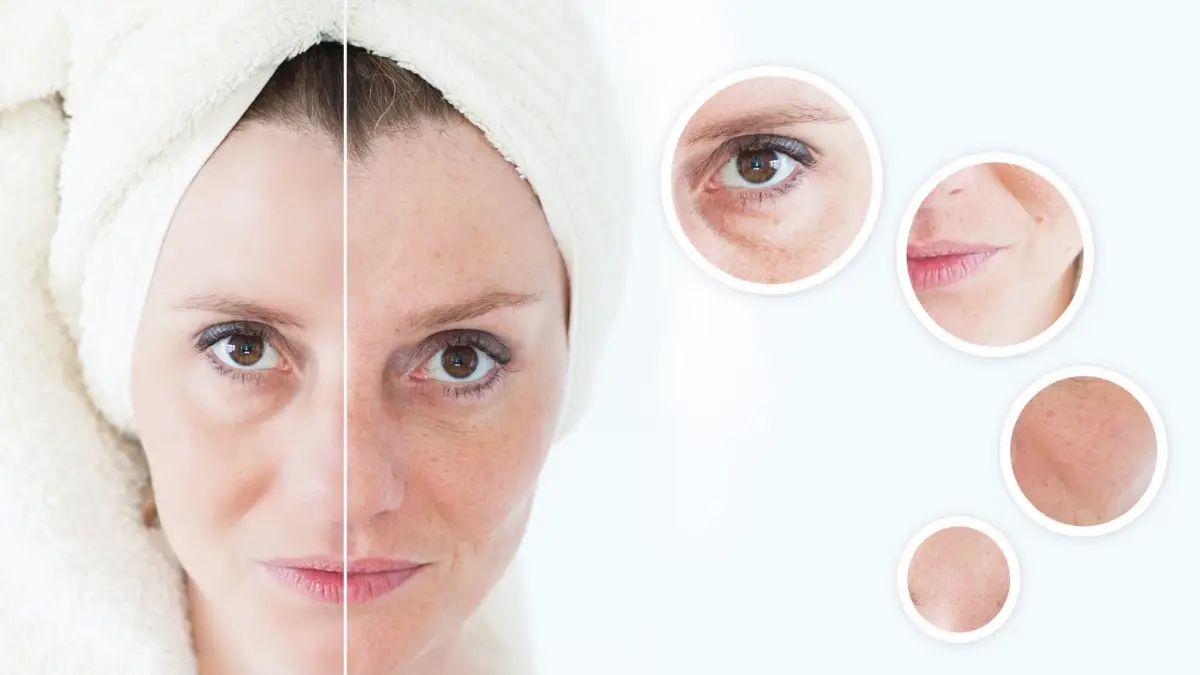 As we age, the skin on our bodies changes as well. Knowing how to best care for aging skin can improve seniors' comfort level with their physical appearance and possibly reduce one's need or desire for treatments such as laser skin tightening.
Skin loses some of its elasticity and ability to repair itself with every passing year. For this reason, the care that you should give to your skin in your 20s and your 50s is very different. It is true that every skin needs some kind of care, but as skin qualities are different, so are the approaches that we should take to caring for our skin. Let's go into more detail.
Why Do We Age?
We start aging the moment we are born. The first few years, our bodies grow and get formed. Past our early 20s, first signs of aging can be spotted on the skin: small wrinkles, fine lines and less elasticity in the skin are all the signs that the skin is aging. And they just accumulate over time.
As you age, the skin loses its ability to produce collagen and elastin, two proteins so essential to its flexibility. While collagen gives your skin rigidity and prevents it from stretching too much, elastin gives it flexibility and ability to take mild injury without breaking. Elastin also attaches your skin to deeper tissues, resulting in skin that is firm and youthful-looking.
How To Recognize Aging Skin
As these two substances diminish in the skin, some damage gets to be noticed more easily. Wrinkles in the places where the skin moves a lot or overlaps on a daily basis is a common first sign of aging. Next, fine lines (that get deeper over time)start appearing on the face and the neck and start being more noticeable year after year. The skin may also lose its vibrancy and start getting dull-looking, with a grayish tone to it.
How To Care for Aging Skin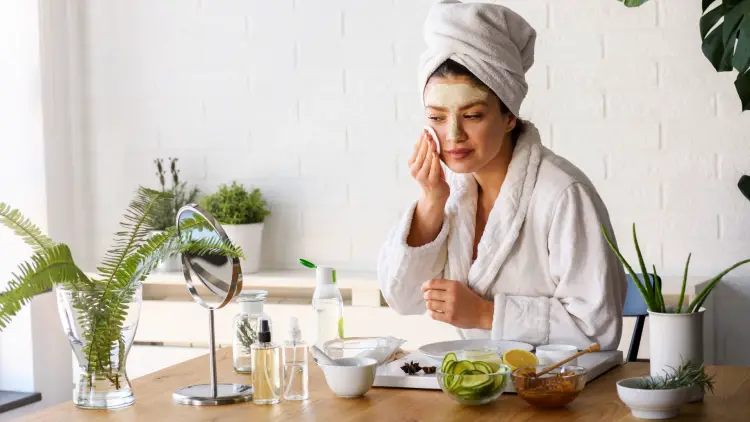 As is outlined above, the composition of the skin changes as it ages. This means that the care you give to your skin should include more steps year after year. While very young skin requires only SPF to be kept healthy, you may want to introduce more steps in the care of aging skin:
Hydration should be introduced in your teens,
Fruity acids should be introduced in your 20s,
Retinoids should be introduced in your early 30s,
You can start using hyaluronic acid in your 40s,
Your 50s are the best age to start using PRP and other anti-age treatments.
Never forget that each new step adds more care, it does not replace any of the existing steps.
Changing Lifestyle Habits
With all this in view, there are other ways to help your skin age more slowly and retain its youthful looks for longer. After all, while topical solutions can provide good nourishment from the outside, it is necessary to feed the skin from inside as well. Good habits will also reduce the amount of damage your skin experiences on a daily basis, reducing the cumulative effect of these changes as well.
Topical Solutions for Aging Skin
Topical solutions are the most common form of care for aging skin. These include any form of care that is applied to the skin itself, with all the lotion, serums and patches that you may apply to your skin. When it comes to more aggressive forms of topical solutions for aging skin, here are some to consider:
Sun Block
Older women can look good in bikinis, but that kind of sun worship won't help aging skin. Protecting your skin from the sun can significantly slow down photoaging. As the name suggests, photoaging is aging due to the effects of light: infrared, visible light and Ultraviolet(UV) light can all damage the skin by damaging collagen and elastin molecules. To prevent sun damage on your skin, choose a reputable brand and at least SPF 30. You may prefer a physical or mineral based sunscreen, or a chemical sunscreen, it's really up to you. But, many of the newer sunscreens have both mineral and chemical blockers to block as many potential harmful rays as possible without turning you ghostly white.
Chemical Peels
Sale
Chemical peels should be done twice a year, starting in your 20s. They are a good solution even if you are in your 50s. These peels remove dead skin cells, speed up skin cell turnover and are known to reduce issues with complexion, skin bumps and other issues with skin texture. These peels are done in your dermatologist's office.
Retinol-Based Products
Sale
Advanced Clinicals Retinol Body Cream & Collagen Body Lotion Skin Care Set. Anti-Aging Body & Face Moisturizing Creams Repair Wrinkles, Fine lines, & Firm Sagging Skin. 16 Oz (2-Pack Bundle)
Best-selling skin care products are now available in a value set! Anti-aging moisturizer with retinol will help decrease the appearance of fine lines, wrinkles, crows feet, dark circles, puffiness. Collagen lotion tightens and firms skin and is great for sagging skin on your neck, face, hands, and décolleté.
For salon professionals, this large 16oz retinol cream and collagen cream come with convenient to use pump helps avoid contamination. Powerful anti-aging moisturizers will help reduce appearance of fine lines, wrinkles, age spots, blemishes, and blotchiness and help promote even skin tone.
Retinoids are based on Vitamin A, so they are pretty harmless to the skin if applied as instructed. As some retinol-based products can cause skin irritation, it is necessary to consult with a dermatologist before use. Faster cell turnover rate, less wrinkles and a more moisturized skin are just some of the results of this group of products.
Hyaluronan-Based Products
Hyaluronan-based products boost cellular turnover of your skin, similarly to how chemical peels d. However, instead of getting rid of your dead skin cells, hyaluronic acid and other similar products actually boost the skin's ability to produce new cells from inside out.
Topical Vitamins for the Face
Vitamin A can be found in retinoid-type skin care products. Vitamin B is there for healthy nerves and blood vessels, both of which are important to keep the skin looking young and full of life. Vitamin C acts as an antioxidant, removing toxins which form in the skin and your entire body as metabolism by-product. Most of these vitamins can be found in the form of skin lotions which you can buy without a prescription.
Non-Surgical Treatments for Aging Skin
The above topical solutions for aging skin give great results, but take time and patience to give their best results. Retinoids and hyaluronic acid, for example, take 3 months for visible results to occur. If your aging skin has suffered substantial damage already and you need a more thorough approach in healing your skin, you can also opt for the following nonsurgical treatments, to further remove:
Some skin sagginess,
Some eyelid ptosis,
Deep wrinkles,
Skin hyperpigmentation, and
Dull skin complexion.
Laser Treatments
For treating all these problems, laser treatments are sometimes the best option. Fast and available in many clinics, skin lasers use light, ultrasound or radio-frequency waves to cause controlled damage to the skin and initiate its healing processes. Focused light beams, ultrasound waves or radio-waves cause damage to the underlying, deeper tissues of the skin, and revitalize its ability to produce collagen and elastin, restoring its youthful looks and increasing skin thickness.
Cryotherapy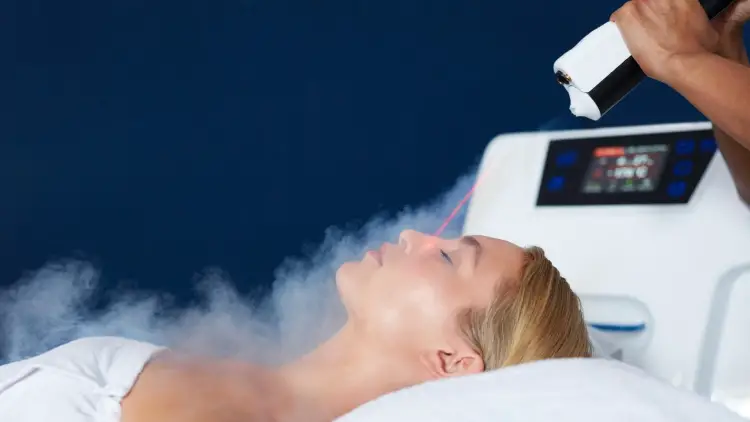 Cryotherapy has been in medicine for quite a long time. The therapy is also used to treat sport injuries and freeze off undesirable growth on the skin, such as warts. Cryotherapy focuses on the upper, surface, layer of the dermis, freezing off cells in a specific area and increasing cell turnover rate. It is perfect for removing hyperpigmentation and local skin texture problems.
PRP Treatments for Aging Skin
Yet another useful treatment for aging skin is the PRP – Platelet Rich Plasma Treatment. This type of treatment restores the skin's ability to correct damage and causes temporary increase in skin elasticity, tone and thickness. The treatment relies on your own blood plasma, which is full of platelets and growth factors to concentrate the healing properties of these two compounds in your face. When combined with hyaluronic acid, it gives instant results that last anywhere between 6-24 months.
Dermal Fillers
The final nonsurgical treatment for aging skin are dermal fillers. Most of these are based on hyaluronic acid, which is injected into the problematic areas of the skin. Dermal fillers are frequently used in combination with other nonsurgical skin care treatments to remove deep wrinkles, inset scars and fine lines. Dermal fillers can also help reshape your jawline and cheekbones, thereby reducing saggy skin on the face.
Surgical Solutions for Aging Skin
As nonsurgical treatments for aging skin are limited in scope of skin damage that they can restore, it may be necessary to choose some surgical treatments as well. These procedures have been tried and tested over the course of years, and a good specialist plastic surgeon will be able to do them in a safe manner and with minimal scarring. The most common surgical solutions for aging skin include:
Face Lift,
Neck Lift,
Brow Lift, and
Eyelid Surgery. 
Aging Skin Care FAQs
What Is the Best Skin Care Routine for Aging Skin?
The best care for aging skin includes skin damage prevention and skin damage mediation. In skin damage prevention, hydrating the skin and protecting it from harmful sun rays is vital. In the second part, you can use special products, such as hyaluronic acid, topical vitamins and retinoids to remove some of the damage. Skin care also comes from within, so eat a healthy diet and take plenty of exercise.
How Do I Stop My Face from Aging?
You can slow down aging of the face by choosing a lifestyle and products that suit your skin. A varied diet full of fibers, vitamins and vegetables, with little processed food is the best diet for the skin that you can have. Quit smoking, reduce alcohol consumption and exercise regularly – this way, you will keep your blood vessels clean and your skin well-fed and hydrated.
How Can I Make My Face Look Younger?
You can make your face look younger by using topical and non topical solutions. Retinoids, hyaluronic acid, vitamins, and chemical peels can all help your skin look younger. If you have already seen some damage on your skin, you can also rely on nonsurgical treatments such as dermal fillers, hyaluronic acid injectables, Botox and other treatments to restore the youthful look of your face.
How Can I Restore Collagen in My Face?
There are two basic ways to restore collagen in your face: systematic and local treatments for collagen restoration. The first approach to restore collagen means increasing collagen intake through supplements and making good dietary choices. The latter approach relies on injectables for collagen restoration. Most pharmacies offer topical collagen lotions for the skin. However, as collagen molecules are too large to penetrate the skin, they may have no effect whatsoever.
Final Considerations
The best care for aging skin depends on a number of factors, such as your age, the scope of the damage on the skin and your overall health. Making wise choices when it comes to the lifestyle you are leading, as well as finding a good skin professional to assist you on the way to restoring skin youthfulness are the best choices that you can make. With a variety of topical, nonsurgical and surgical treatments available, there is plenty to choose from on your way to having a clear and healthy skin.