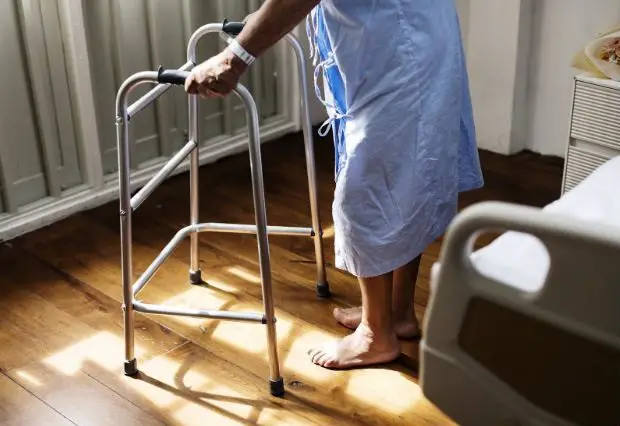 When it comes to knowing everything possible about your medical aid options, many systems seem exceptionally confusing to navigate. Arizona Long-Term Care System (ALTCS) is one of the many systems available to elders in Arizona, but not at all unreasonable. Many people qualify for the program, but not everyone understands its purpose.
ALTCS is a resource that could impact your financial stability as well as your level of care.
What is the Arizona Long-Term Care System?
Starting from the top, the Arizona Health Care Cost Containment System, or AHCCCS, is the stated agency for Medicaid. It connects some Arizona residents with healthcare programs as long as they meet all the requirements. ALTCS is a system that helps elders in need of financial assistance with medical care.
ALTCS  is the Arizona Long Term Care System. The system allows elders to pay what they can for long-term healthcare needs such as nursing homes and at-home care. Through ALTCS, you could feel more confident in the quality of care that you'll get as your healthcare needs increase.
Most people benefiting from ALTCS are in long-term assisted living such as nursing homes or centers.
What is "Share of the Cost" and "Room and Board" with ALTCS?
Share of cost is the official term for what a patient can pay when a patient is in a skilled nursing center. The ALTCS will determine the amount of Share of Cost that the patient pays, and it's likely that your amount would vary wildly from anyone else that you may know.
Room and board is the official term for when a patient lives in another facility or living situation. Room and board typically apply to a nursing facility which does not provide around the clock care or direct care from a doctor. For people with intellectual disabilities, receiving care in an intermediate care facility, ALTCS does cover room and board.
What it comes down to in determining if you need room and board or share of the cost coverage is: do you need around the clock care or supervision? If so, you will likely pay a share of the cost. If not, you will likely receive room and board coverage.
Most assisted living facilities do require some payment from the patient upfront, which can make it seem difficult to enter into care. However, ALCTS does offer retroactive payment, and many facilities will work with patients for their out of pocket expenses. Elders in need of care that are up against this obstacle may need help in showing the limits of their income or access to funds.
You can also work with your ALCTS support coordinator to find out which facilities are most flexible with patients that are new to ALCTS.
What Are the Limits to Qualify for ALTCS?
ALTCS is available for people who are developmentally disabled, as well as the elderly. There are clear income restrictions. An ALTCS  individual, or single, applicant cannot have an income exceeding $2,250, while with a spouse they cannot exceed $4,500 together. Additionally, assets will be taken into account. Commonly considered assets include your home, cars, savings accounts, stock investments, and bonds. When you apply the ALTCS will evaluate your current financial situation and look back over the last five years as well. Many elders will rely on assistance in showing their income and where it's coming from, as well as the need for their assets.
Once the system has determined that you are eligible, you will be able to sign up for a new health plan called an "acute health plan." You will also have a small window to choose a doctor. Then you will meet with your support coordinator to develop a plan for long-term care provisions.
Which Networks are Available Through ALTCS?
Currently, Banner University and United Healthcare are the only networks available through ALTCS. What's more, it can be difficult to set up benefits as you must contact the insurance providers directly or work with an ALTCS representative.
When working with someone handling your ALTCS, you can ask for a list of nursing homes and in-home care options available through the network that the system assigns you to.
Goals of ALTCS
ALTCS planning should help you access better care and maintain some financial stability. For individuals applying it may seem like not much is left after share of cost, and that is one reason why it is so important to show your income and assets accurately. Then there is the struggle that couples face when one is well, and the other is ill.
Ideally, ALTCS will produce a better medical, social, and financial solution than private healthcare. Not everyone needs to use ALTCS even if they do qualify. But many families have found that the overall goals of ALTCS contribute to improved family life, less stress, and in many cases better quality of care than anyone involved had hoped for.
You can go to the Arizona Senior Services page for more information specific to Arizona.

Liz S. Coyle is the Director of Client Services for JacksonWhite Attorneys at Law. She also serves as a paralegal for the Family Law Department. She is responsible for internal and external communications for the firm.