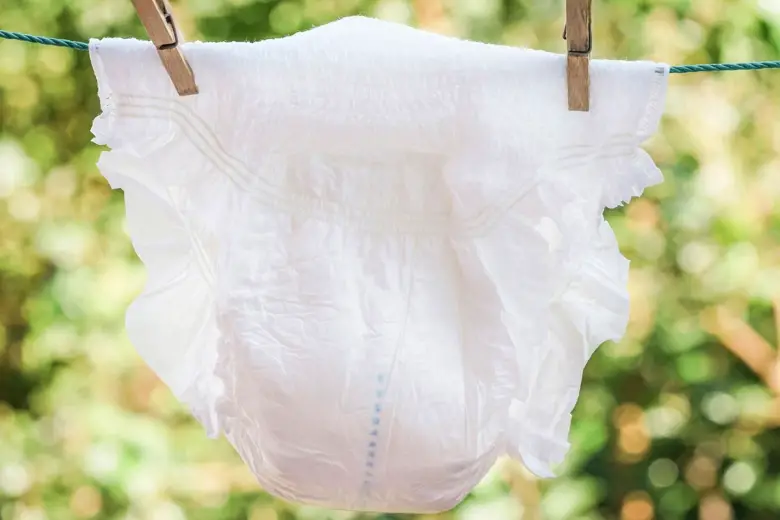 Incontinence can happen to anybody, but as we get older it can become even more common. Urinary incontinence, also known as overactive bladder, occurs when the muscles in the bladder don't tighten properly, allowing urine to pass out of the body without meaning to. Fecal incontinence occurs when there is damage to or a lack of control in the bowels. These occurrences can be both uncomfortable and embarrassing.
While this is often related to age, incontinence could also be a result of certain medications or other medical conditions. It also tends to be more common in women, although there are currently more than 6 million men worldwide suffering from some kind of incontinence.
One option to help manage this common problem is with mens diapers. Adult diapers can feel embarrassing, but they are a great solution for when bladder incontinence does occur. You'll also want to make sure you select the right brand of adult men's diapers for your situation and overall needs.
How to Choose Mens Diapers
Finding the right men's adult diaper for your situation will depend on a variety of factors. Everyone's situation is different, and no two people will suffer from incontinence in the same way. Before making a purchase you'll want to consider the type of incontinence occurring along with how often. This will assist in determining the best product to help remedy the situation.
Other important factors to consider before making a purchase include:
Size
Ensuring your adult diaper is sized correctly is essential to both comfort and effectiveness. You'll want your diaper to be snug without being too tight or leaving marks. You'll also want to make sure there isn't a significant amount of extra space in the waistline.
Adult diapers for men are made a range of sizes, but they are usually labeled as small, medium, or large. Some brands may range from XS to even XXL. If you're unsure which size is right for you, start by referencing a sizing chart or any information on the product's packaging or company website.
When measuring, be sure to measure the widest part of that area of your body, usually around the hips. You'll also want to take your legs into consideration – if your legs are smaller or larger than average, adjust your size accordingly. If you try a size and are experiencing any discomfort, you can get a size up or down as needed.
Absorbency
Deciding what absorbency level is right for you will depend on your lifestyle and level of incontinence. Adult incontinence products can range from holding a few mL to holding several liters. Typically the more discreet an adult diaper is, the less absorbent it is. Conversely, the more absorbent an adult diaper is, the more bulky it's likely to be. You'll want to select a product that fits your needs without being overly bulky.
Another option to keep in mind is booster pads. Booster pads are liners that can be worn in addition to incontinence products to allow for additional absorbency. This can be a great option for when you need to be discreet but still want to make sure you stay dry and comfortable.
Comfort
Whether you'll be wearing them all day or just at night, comfort is absolutely essential when choosing an adult diaper. A breathable diaper will increase comfort and allow the product to stay dry throughout the day. This can also decrease the risk of developing adult diaper rash.
Many users prefer the comfort of a cloth diaper over the traditional plastic, but cloth could be more prone to leakage. Higher absorbency diapers could also be thicker, making them less breathable. The key here is to find the perfect balance of both absorbency and comfort.
7 Best Men's Diapers Based on Reviews
Most Absorbent – LivDry
LivDry Adult Diapers Large Incontinence Underwear, Overnight, Leak Protection, 16-Pack
✔ ADULT PROTECTIVE UNDERWEAR - LivDry Overnight Protection adult pull ups are for women and men who experience bladder leaks or loss of control. These super absorbent incontinence products are designed for maximum comfort, ultimate protection, and bedtime-to-rise reassurance.
✔ OVERNIGHT INCONTINENCE PROTECTION - Get your tranquil rest again, in bed or during air travel despite loss of bladder control. LivDry premium disposable adult overnight diapers (also called pull-ons or pull-ups) offer high absorbency. Always ships discreetly.
This brand of men's adult diapers was designed for overnight use, although it can be used at all hours of the day if extra absorbency is needed. Their stretch, latex-free material ensures you stay comfortable while wearing them without having to worry about leaks. And with a variety of sizes and counts, you're sure to find the perfect product for your needs.
Pros:
Wide variety of sizes
Leg cuffs to prevent leakage
Plastic-free, cloth-like material that's still disposable
Tear away sides for each removal
Cons:
May be difficult to conceal under certain clothing
Tends to run a little small
Most Discreet – Because Men's Guards
The design of the Because Men's Guards allows these men's adult diapers to fit just over the frontal area (urinary incontinence only). They are easily concealed under most clothing. Thin yet still absorbent, these products do not cover the entire pelvic/waist area making them slimmer and less noticeable. Because also guarantees dryness and reduced odor all day long.
Pros:
Discreet design
Maximum absorbency
Bulk-free protection

Prevents accidental leaks
Cons:
Smaller package, so they will need to be purchased more often
Urinary incontinence only
Most Comfortable
This product from Tena is known for being soft and fully breathable. Designed with a cloth-like backing, these men's adult diapers keep their user comfortable all day long while still working to stay dry and prevent accidental leaks.
Pros:
Made with cloth-like, stretchy material
Lined to still work while lying down
Super absorbency
Designed to be fully breathable
Cons:
Only available in medium or large
Bulkier due to extra absorbency
Most Affordable
Sale
These Amazon Basics men's adult diapers provide full protection for a very fair price. These are considerably less expensive than some of the name brands, but they still include maximum absorbency and odor control. Their dri-fit technology also keeps users feeling dry and fresh throughout the day.
Pros:
Great price
Odor control
Breathable to prevent rashes
Fairly easy to conceal under clothing
Cons:
Only available in one size
May be less absorbent than more expensive products
Best Reusable
Cloth diapers are a great option for adults who are environmentally conscious or simply don't want to spend the extra money on repurchasing a disposable product. These cloth diapers for men come in a 3 pack, so you can always have a clean one available. They also come in two separate parts, so the absorbent pad can be switched during the day if needed.
Pros:
Reusable
Machine washable
Adjustable
Soft and comfortable
Cons:
Could get hot in the summertime
May shrink after first wash
Best for Overnight
No products found.
BetterDry's adult diaper is great for men who just need some extra protection at night. Although these diapers are rather thick, they provide the highest level of absorption available and protect against accidental leaks. This product was designed for overnight usage, but it can also be great for people with higher levels of incontinence.
Pros:
Very absorbent
Waistband designed for a perfect fit
Includes built-in wetness indicator
Refastenable tabs for an easy on and off
Cons:
More on the expensive side
Would be more difficult to conceal under clothing
Best Overall
Sale
These adult diapers from Prevail are the perfect balance of comfortable and practical. The high-absorbency design is great for overnight use, while the comfortable, non-bulky material makes it a great option for daytime use as well. You can purchase a small pack at a great price to start, and then switch to larger quantities when you're ready to stock up.
Pros:
Extra absorbency
Breathable
Great prices
Variety of sizes and quantities
Depends for Men – How Do They Compare?
Many adult diapers are created to be unisex; however, products created specifically for men can be much more useful for men who suffer from incontinence. The main difference between unisex and gender-specific adult diapers is how they're shaped to fit certain bodies. For example, the leg openings in men's adult diapers tend to be a little wider in order to accommodate the typical male body.
Choosing an adult diaper that's designed to fit snugly on your body is important because it can better protect against leaks. If there are openings in the leg holes or around the waist where there shouldn't be, the wearer is at a higher risk of accidental leakage. Purchasing an adult diaper that's designed for your body can help ensure you stay dry and comfortable all day long.
What About Incontinence Underwear?
Incontinence underwear works similarly to a traditional adult diaper, except they look more like regular underwear. Many are made from fabric, but they are much more absorbent than regular underwear in order to accommodate any accidents. Although the material is cotton-like, most incontinence underwear is still disposable, which is ideal for many users. There are also reusable options, which can be very convenient, as you'll just need to swap regular underwear for these high-absorbency ones.
Helpful Hints to Prevent Incontinence
Urgency Suppression
If you get the urge to use the restroom, try holding it in a little longer by standing still, distracting yourself, or contracting your pelvic muscles. This can strengthen the bladder and pelvic muscles, and with practice it can increase the time between having an urge and having an accident.
Pelvic Muscle Exercises
Incontinence often occurs due to weak pelvic muscles. Incorporating regular pelvic muscle exercises, also known as kegels, into your daily routine can help strengthen those muscles and help your body resist against accidents.
Stop Smoking
Smoking can cause strain on pelvic muscles, so cutting out smoking altogether can prevent further damage to those muscles. If you struggle with smoking, there are various free resources and advice that can help you create a plan to quit.
Avoid Alcohol and Caffeine
Both caffeine and alcohol can irritate the bladder and bowels, so cutting back on these things or avoiding them altogether can help you avoid accidents in the long run.
Summary
Incontinence is often unavoidable for older adults, but being prepared is key to not letting it diminish your quality of life. With so many options on the market, incontinence can be very manageable. Keep in mind that the first product you try may not be a perfect match, but trial and error can help you find the perfect product or combination of products to perfectly manage your condition while still living the life you want to live.