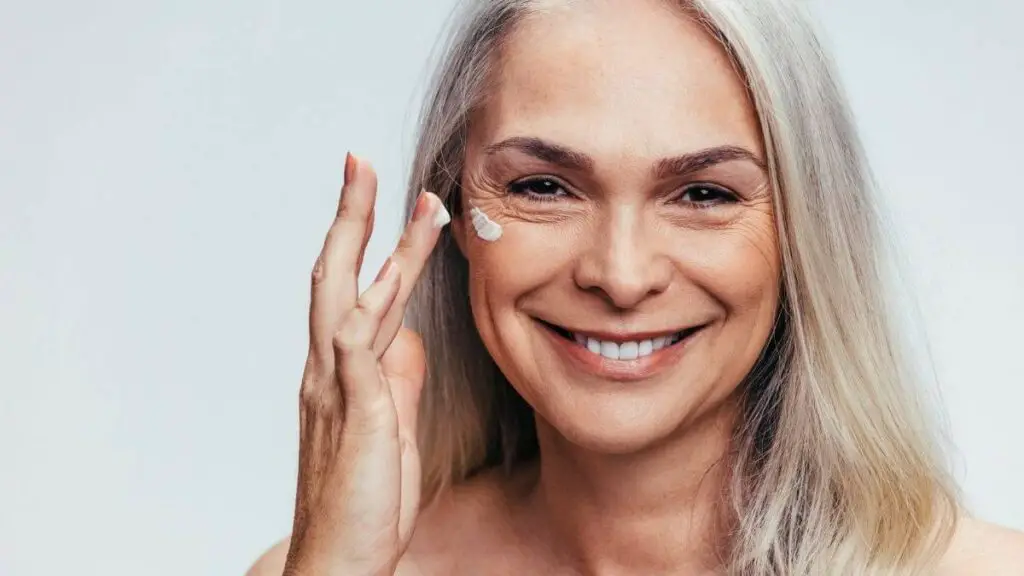 There are a number of factors that determine how our skin ages. Our diet, lifestyle, and habits such as smoking and spending time in the sun can all work affect our skin. That's on top of the "normal" aging process of being out in polluted air, losing fatty tissue, stress, and our old friend, gravity.
They all work together to help us age. While we can't stop time or its effects, when it comes to our skin we can slow it down. Good habits help, but so do some products, such as anti-aging skin toners.
What Happens to Aging Skin?
We all know old skin when we see it, but what are the exact effects? Here are the most common:
Our skin becomes less smooth.
The tissue in our skin loses elasticity and our skin becomes slack.
The skin becomes thinner and more fragile. A thinning of the epidermis happens with age as a result of too much time spent in the sun, and certain lifestyles factors. Our skin consists of three separate layers, the hypodermis, the dermis, and the epidermis, which is the outer layer. As the epidermis ages, it becomes drier, causing more wrinkles to appear.
With the loss of fat beneath the skin, some faces can acquire a "skeletal" look.
It is no secret the loss of bones around the mouth area will cause the skin around our lips to pucker (and keep the Botox industry well and alive).
Sunlight and Skin
Too much time in the sun can be detrimental to the skin. However, people didn't always consider the sun to be aging. Quite the opposite. Before the 20th century, pale skin was a sign of nobility, proof that one was so rich they didn't need to labor out in the elements. Only people who worked acquired a tan, and that was a sign of the lower classes. It is a well-known fact that ancient Greek and Roman women worked on their pallor by applying whitening lead and mercury to their skin (a very bad idea).
The Industrial Revolution was an opportunity for proper, upper-class women to work, and pale skin turned out of favor. Coco Chanel, photographed with a tan, upended the fashion world in more than one way. Tan was in – and it still is. Even older women are rocking bikinis.
The onset of international travel glamorized sunbathing, and tanning gained in popularity. By the 1960s, people couldn't get enough sun. Having the time to acquire a tan became the new status symbol.
It soon became clear that sun-related cancer, such as malignant melanoma, was rapidly increasing. The sun emits both helpful and harmful rays. We get needed Vitamin D only from the sun. However, too much sun exposure leads to the development of moles, leathery, tough skin, and unsightly dark spots.
While sunscreen can counter some of the effects of the sun, it is best to limit the time we spend exposed to it.
Other Factors that Age our Skin
Gravity can be a good thing, mostly when it keeps us from falling off the planet. Youthful skin can defy the pull of gravity with plenty of elastin and collagen. With the years, our bodies have less elastin and collagen, so gravity begins to pull our skin down. This is known as sagging skin. When we look for anti-aging creams and toners, we want those that can stimulate the lost elastin and collagen.
Wrinkles usually appear on the parts of the body that gets the most exposure to the sun, and those are the face, hands, and neck. These wrinkles are a natural part of getting older. However, most people, especially women, reject the appearance of wrinkles – and a 50-billion-dollar anti-aging market keeps growing.
The fact is, good anti-aging products can and will help offset the effects of aging, although they do not need to be the most expensive.
How Skin Toners Keep Skin Looking Young(er)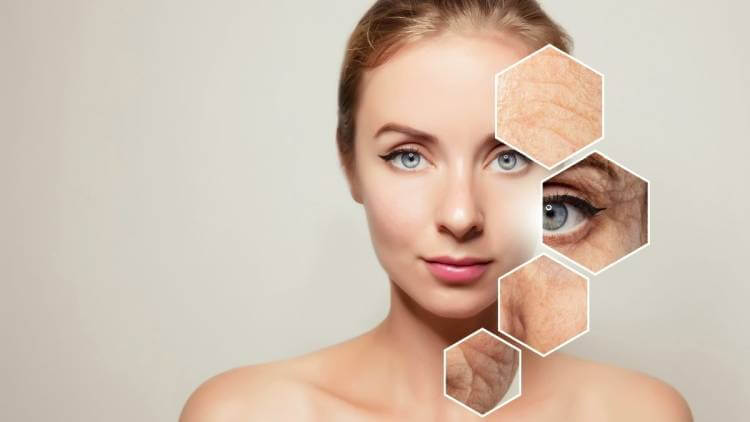 We have all seen photographs of older celebrities who appear not to have aged a day since the 1970s. It's not much of a secret. All that is needed is three hours a day for skincare, hundreds or more dollars for skincare products, and a good facelift every once in a while. Most of us are not able to do that, but we still want the best skin possible.
Let's start with clean skin, which involves a good anti-aging toner. A good toner can put a glow on your face, keep the skin clean, tighten loose skin, and minimize large pores. The toner is usually the first step in a good skincare routine. Older readers should be aware that some toners contain alcohol, which can be drying to the skin. These are toners seniors should avoid and leave to their grandchildren who are dealing with oily skin and acne.
Here are the specifics of what a good any-aging toner can do:
Minimizes Pores – Smaller pores help the skin look smoother and more luminous.
Environment – our skin battles the environment daily – especially UV rays, which constitute the harshest environmental threat to our skin. According to Dr. Marisa Garshick, a skin specialist at the Medical Dermatology and Cosmetic Surgery of NYC, "UV radiation is the most significant environmental factor and also one of the most recognized when it comes to skin damage and aging." A facial toner helps prevent environmental stress to the skin.
Firm skin – sagging skin is aging. Using a toner daily can provide a tighter look.
Refreshing – moistening your skin with a spritz of anti-aging toner can feel good and act as a deserved daily self-care.
Cleaner skin – anyone who has ever cleaned his or her face with a cleanser, to be followed up with a toner, knows how much additional dirt or makeup the toner picks up. For pure, clean skin that can fight wrinkles, a toner is a necessity.
Retain all-important moisture – a good facial toner hydrates the skin and helps it absorb creams and moisturizers.
The fact is, the use of an anti-aging skin toner will benefit all skins almost immediately.
5 Quality Anti-Aging Skin Toners to Consider
1) Rice Toner
This anti-aging toner from Korea is specifically made for dry skin. It is entirely alcohol-free. It helps the skin absorb moisture and provides a protective barrier against moisture loss. It adds a lustrous glow to the skin by boosting the collagen level.
Sale

I'm from Rice Toner, 77.78% Rice Extract from Korea, Glow Essence with Niacinamide, Hydrating for Dry Skin, Vegan, Alcohol Free, Fragrance Free, Peta Approved, K Beauty Toner, 5.07 Fl Oz
🚨Rice Toner Special Set (two 150ml full-sized + one 30ml travel-sized) Promotion: Originally $78 -> $39, 50% OFF / Sept 10th - 24th
🌊It improves hydration & moisture barrier with illuminating effect. It also improves the oil and water balance of your skin.
Pros:
The toner is non-scented.
Removes dead skin cells for a better complexion.
---
2) Baby Cheeks Hydrating Milky Toner
Baby Cheeks works on maintaining and restoring the skin's natural pH balance while gently exfoliating. It is made without artificial ingredients and is strictly vegan. There are no parabens, silicones, or artificial fragrances in this product. Instead, it contains algae extract, bamboo extract, and coconut water. It keeps dry skin moisturized with nourishing amino acids and healthy vitamins that the skin needs, especially vitamin C.

Baby Cheeks remove makeup and dirt and hydrates at the same time.
Pros:
It replenishes lost moisture
It maintains a pH balance between 5.0 and 6.0.
---
3) Revision Skincare Soothing Facial Rinse
Revision Facial Rinse contains natural plant and algae extracts and vitamin K for an optimum pH level. Apply Revision with a cotton pad after cleansing the skin twice a day. It both soothes and hydrates sensitive skin without depleting it of moisture and nourishes it with grape seed extract.
Pros:
There is a complementary Revision skincare cream
Improves the general complexion
Cons:
Has a scent, which might bother some users.
---
4) Paula's Choice Skin Recovery Enriched Calming Toner
This toner is unscented and intended for dry skin as it revitalizes and moisturizes. It contains antioxidants, lipids, and other skin-enhancing ingredients that help aging skin fight the effects of environmental stress and flaky skin. It is very effective for extremely dry skin and specifically works at eliminating redness. It works to prevent the appearance of wrinkles and is totally alcohol-free. Use twice a day without rinsing.

Paula's Choice Skin Recovery Calming Toner, 6.4 Ounce Bottle Toner for The Face, Sensitive Facial and Dry Redness-Prone
THIS HYDRATING TONER BOTH SOOTHES & NOURISHES dry flaky skin & helps revitalize & moisturize. Fights the signs of aging & calms redness while infusing skin with antioxidants to minimize the effects of free-radical damage & environmental stress.
Paula's Choice SKIN RECOVERY Calming Toner gently soothes and delivers key ingredients like skin-defending antioxidants, essential lipids and skin-restoring ingredients to help eliminate dry, flaky skin as it hydrates and leaves skin feeling smoother.
Paula's Choice contains Vitamins C and E and borage seed oil to help eliminate flakiness.
Pros:
This toner has a complementary cleanser and eye gel.
Some users with eczema-prone skin and rosacea have found this toner useful
---
5) REN Clean Skincare Ready Steady Glow Daily AHA Tonic
This tonic is specifically made for sensitive skin. It is meant to be used daily to brighten the skin as it exfoliates and moisturizes. In addition to hydrating, it minimizes pores and eliminates dead skin for a smoother, more youthful appearance. Vitamin C gives skin a special glow. REN is a natural alternative to the artificial skin-firming Retinol.
Sale

REN Clean Skincare uses lactic and azelaic acid to balance and smooth skin tone. Azelaic Acid helps with uneven skin tone and dark spots for more glowing skin. It exfoliates aging skin, improves skin tone, and promotes a brighter complexion.
Pros:
It is excellent at gently exfoliating and cleaning.
Cons:
May be strong for daily use, and some seniors use the tonic every other day.
---
How to Wash Your Skin – Senior's Guide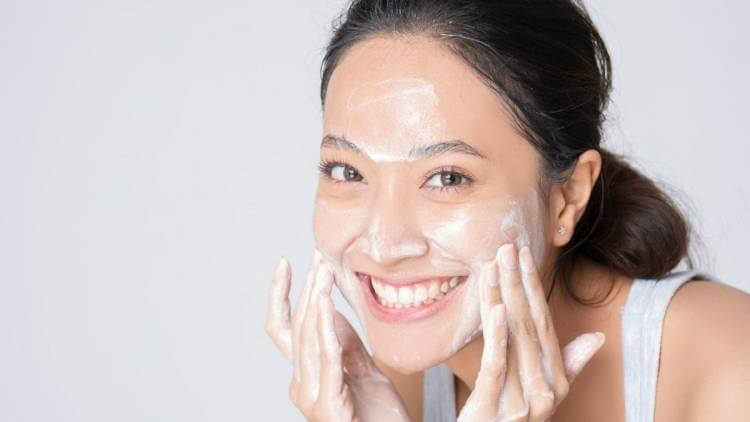 Keeping healthy skin over the age of sixty takes a bit of work. Riding your facial skin of dead cells, or exfoliating, is a basic step in getting your skin to glow. For anyone with delicate older skin, it is crucial to be gentle, i.e., no harsh scrubbing. A major benefit of exfoliating dead skin is that the newer, fresher skin will absorb moisturizers much better, and you'll get the most out of your expensive creams.
The best time to exfoliate is before going to bed. This gives your skin a chance to repair itself during the night. If your skin breaks out in red bumps after exfoliating, you are exfoliating too harshly or too much.
The gentlest way to exfoliate aging skin is not to scrub, but to use the exfoliant as a mask. Simply put it on a clean face and leave it there for five minutes before removing it. To ensure that your skin reacts well to the mask, start with once a week and then work your way up to twice or three times a week.
Be sure to always moisturize after exfoliating to allow maximum absorption.
Washing your face in the morning and the evening is important, but soap can be drying. Use a cleanser specifically for dry skin. Check for cleansers that contain moringa oil or frankincense to keep the skin radiant looking.
Go for natural products. Applying coconut oil or olive oil to the face is very hydrating, and neither contains harsh and processed ingredients.
Conclusion – Skincare Preventive Tactics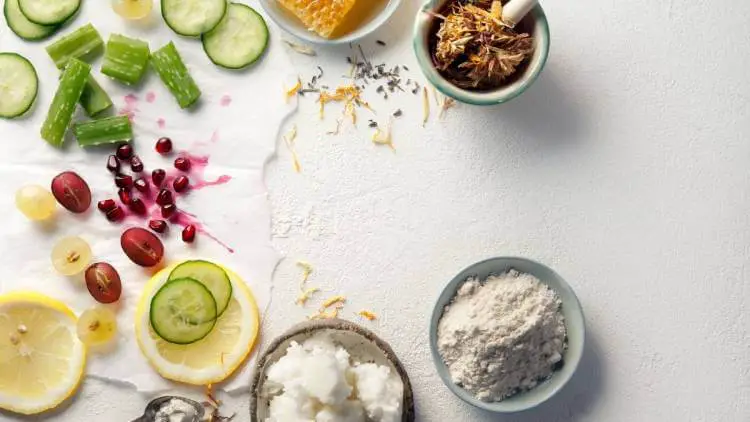 There is little we can do about aging. However, our lifestyle has a tremendous effect on how we feel and look as we grow older. And while we can't control the passing years, we have tremendous control over how we live and take care of ourselves. It is within our power to ward off those wrinkles as long as possible.
Below are some dermatologist lifestyle changes that can help the skin from premature aging – or, let no wrinkle appear before its time:
Stay out of the sun or use strong UV protection. If you are desperate for a tan, use a self-tanner, instead.
Stop smoking, as this habit will age skin very quickly and create a dull complexion instead of a glow.
Eat healthy foods. Good nutrition works with your body to prevent environmental damages to the skin. Eat as many of the following skin-healthy foods as possible:

Fish, especially fatty fish such as salmon and sardines. They are loaded with omega-3 fatty acids that the skin just drinks up.
Avocadoes are filled with a healthy fat. In a study published in the National Library of Medicine, a study of 40 women showed that avocadoes increased skin health and elasticity and slowed down skin aging.
Increase Vitamin C intake for more collagen.
Nuts, especially walnuts, contain omega-3 and omega-6 fatty acids. Walnuts also provide needed antioxidants.
Yams contain needed beta carotene.

Avoid alcohol as it can dehydrate the body.
Exercise. It makes every part of you feel aglow, including your skin.
Wash and moisture your face twice daily.
Begin anti-aging tactics as soon as possible.
A good anti-aging skin toner is just the first step toward enjoying healthier, more glowing skin.