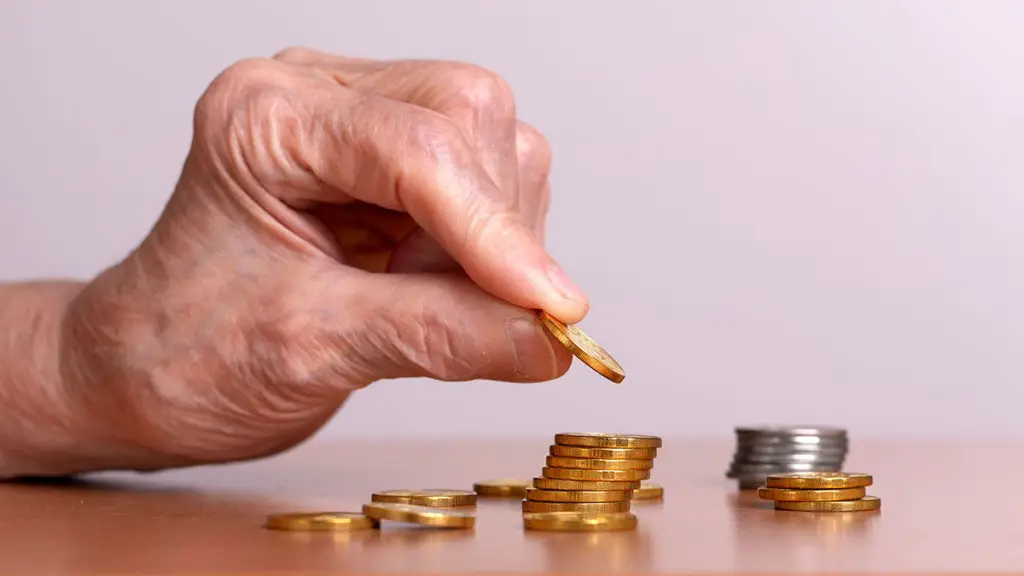 Senior Money Management programs are daily money management programs for older individuals. They provide financial assistance to seniors who are not able to do so. The amount of control the program has over a senior's money varies according to need. Some need a professional to handle all aspects. Others just need a monthly bill reminder. 
Who Benefits from a Senior Money Management Program?
Many seniors can keep their own financial matters in order without assistance. Others rely on a relative to help them out. In that case, a daily money manager can relieve the burden on the family in this aspect.
If an aging adult finds they can no longer keep track of bills, have trouble getting to the bank because of mobility issues, or can't write checks because of arthritis or other problems, then enlisting the support of a daily money manager through a senior money management program might be the way to go.
Seniors are frequent victims of financial scams. A money manager can help reduce the incidence of fraud. Financial abuse is another situation where having someone else taking care of the finances can benefit, especially if the abuser is a friend or family member.
Senior Money Management Programs help ensure that the bills get paid, and checks are deposited. These, in turn, keep seniors from being evicted, having their utilities shut off, or their homes foreclosed on.
Studies have shown that daily money management programs have more benefits than just helping seniors stay on top of their bills. Because seniors can remain in their homes and independent with the added financial support, these types of programs can save up to $60,000 per individual when compared to the cost of nursing home care. 
What Services do Senior Money Management Programs offer?
As mentioned previously, the amount of control and services provided by a money management program varies according to need. The daily money manager may pay bills, maintain financial records and balance the checkbook. This person may also prepare a senior's budget to follow or negotiate with creditors if the need arises. Other responsibilities might include:
Preparing checks for the senior to sign.
Making bank deposits.
Gathering documents for tax returns.
Sometimes a senior might need assistance understanding medical bills or checking bank statements for fraud or financial abuse.
The daily money manager that interacts with the senior as part of the money management program is typically not a legal or financial expert. Therefore, they do not offer legal or financial advice or prepare tax returns. However, the money management program most likely has a list of professionals that can be consulted when needed, including accountants, lawyers, and investment advisors.
How Can You Find a Senior Money Management Program?
Many elder assistance agencies have Money Management Programs available to the seniors they serve. Your local Area Agency on Aging (AAA) is a great place to start your search. Most of these services are free or very low cost and staffed by volunteers. Locate the agency near you through our State Resources page.
AARP has a free Money Management Program available to its members over 60 who live in New York City.
Private companies also offer this financial service for seniors. The price varies and can range from $25 to $100 per hour. Typically, most seniors will need about four hours of services per month, but it could be more depending on the activities required and the complexity of the senior's financial situation. 
To begin your investigations, ask your family and friends for referrals. If they have had good experiences with a specific Senior Money Management Program, it may be worth looking into.
You can contact the American Association of Daily Money Managers (AADMM). This agency can give you local referrals for daily money managers. AADMM has a voluntary certification program, which can help you determine whether a person is qualified or not to handle this financial responsibility. The AADMM also has information on Standards of Practice and Code of Conduct that you should be familiar with, so you know what to expect from a money manager.
Once you have several candidates, interview them. Ask about fees, services, experience, and insurance coverage. Senior Money Management Programs should have some insurance coverage. Check what type of insurance the program has and whether it has been bonded. You could also ask for a list of current or previous clients which you can call and ask about their satisfaction with the money manager's service.
Precautions to Take When Looking for Help
Be very wary of potential financial abuse. You might be surprised at who is most likely to financial abuse an elder.
Whether you choose a non-profit or private program, remember, the daily money manager will have access to confidential financial information. Neither the state nor federal government regulates Senior Money Management Programs. So it's up to you to do your due diligence before allowing someone to access financials. There is always a chance that this information could be exploited. An unscrupulous money manager can cause more harm than good when it comes to a senior's finances. 
It would be best if you took some sensible precautions when letting someone handle your financials. For example, if the money manager will be paying bills, allow access to a checking account but limit the amount of money in that account. This way, if a dishonest individual drains the account, not all is lost.
Another precaution is to have the senior sign every check if physically possible. Following these precautions might reduce but not eliminate fraud if you let the bank know to keep an eye out for forgeries. Even though the money manager reviews the bank statements, you might also want to review these financial documents periodically. If the daily money manager gives you excuses rather than access, terminate the contract immediately.
Conclusion
Senior Money Management Programs are another caretaking service designed to help seniors remain independent longer. Hiring a daily money manager reduces the burden on family caregivers. However, it is still the caretaker's responsibility to oversee the money manager's work and periodically check bank statements for fraud.