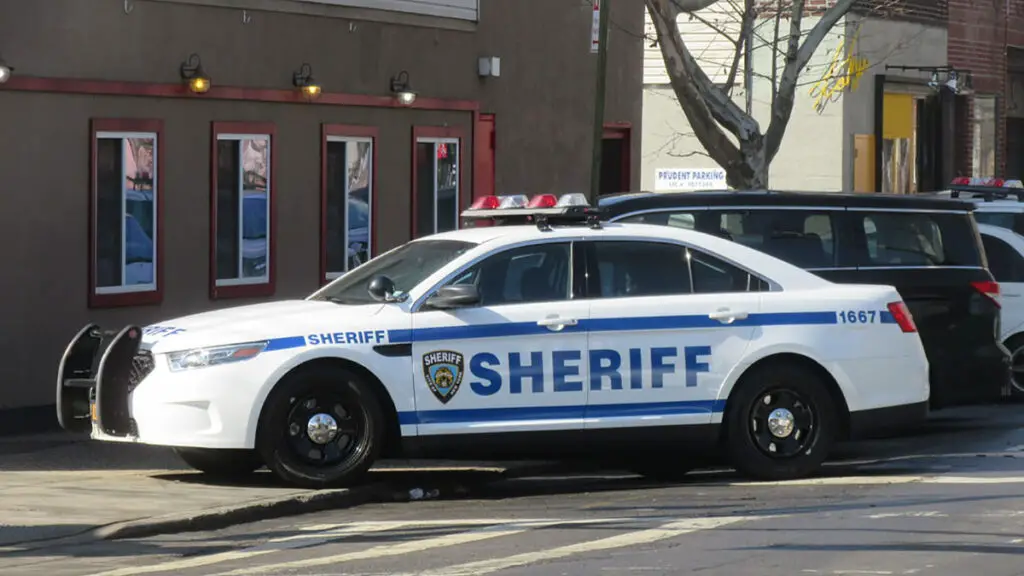 When I worked for an Area Agency on Aging one of the best parts of the job was sitting on senior TRIADs. It was a mix of seniors, law enforcement, and community groups working to reduce crime against elders.
Seniors are more vulnerable to crime than other age groups for a variety of factors. The elderly tend to be socially isolated, depend on public transportation, and follow predictable patterns. Physical and mental deterioration also makes seniors easy targets for purse snatchers, burglars, and con artists. Seniors are also at risk of being victims of elder abuse by family members or at nursing home facilities. Statistically, one in six people over 60 have been abused in the past year.
Even if a senior has never been victimized, he or she may have a high level of fear about becoming a victim that inhibits their quality of life. Organizations in the community have tried to address this vulnerability and fear through outreach programs. One of these advocacy groups is the TRIAD Partnership.
What is a TRIAD Partnership?
The Senior TRIAD network is a community policing system found in various locations throughout the country. It combines the forces of local law enforcement, seniors, and community groups with the focus of reducing elderly victimization and improving law enforcement services to this age group. Activities the TRIAD presents focus on preventative and post-victimization services.
The History of TRIADs
TRIAD refers to the founding three organizations, AARP, the National Sheriffs' Association (N.S.A.), and the International Association of Chiefs of Police (I.A.C.P.). Since a triad is a group of three, the collective organization uses this term to refer to itself.
This three-fold cooperative concept originated in 1988. The three founding organizations came together to reduce the victimization of seniors. The first partnership in the United States was established in St. Martin Parish, Louisiana, in 1989.
Arkansas, Colorado, Florida, Georgia, Illinois, Indiana, Kentucky, Louisiana, Nebraska, New Jersey, North Carolina, South Carolina, Texas, and Washington were the first states to sign TRIAD agreements.
TRIAD Goals
TRIAD has a variety of goals. The group tries to prevent crime by creating education programs for seniors. It also tries to facilitate information between seniors and law enforcement. Additionally, it attempts to educate seniors about community organizations that can be of assistance, including elder abuse agencies. Specific goals are designed to meet the needs of the local senior community.
TRIAD Actions
TRIAD groups educate law enforcement about seniors and seniors about crime and assistance agencies. These cooperatives also train volunteers to provide support to local law enforcement and community organizations. TRIAD members help identify problems seniors are facing in their area and resources available to help.
How is S.A.L.T. involved?
The S.A.L.T. Council (Seniors And Law Enforcement Together) is composed of representatives from agencies that work with seniors. This group meets regularly to address seniors' needs. The S.A.L.T. Council is the TRIAD segment that creates initiatives and activities that TRIAD will put into action. Generally, a member of local law enforcement attends S.A.L.T. Council to update the group about the latest frauds and offer preventative tips.
Does TRIAD Work?
Although there is no statistical information available, seniors who live in areas where TRIAD is active have reported that they were not taken in by a con artist after being educated about scam methodology. It's no surprise that knowing about fraudulent activities can help everyone, especially the elderly, avoid falling for them.
Is it Expensive to Establish a TRIAD Partnership?
There is no cost to set up a TRIAD organization in your area. Many law enforcement agencies have benefited from TRIAD since trained volunteers can handle routine paperwork and calls, freeing officers up for other matters.
How To Start a TRIAD Partnership
Identify a leader that is willing to work on behalf of seniors in the area as an advocate. This person might be an elected official, a sheriff, or an attorney. Community leaders should sign a TRIAD agreement. You can find an example of an agreement in the appendix of the Virginia TRIAD Handbook.
Next, you'll need to establish a S.A.L.T. Council made up of representatives of local agencies that serve the elderly.
The S.A.L.T. Council might include representatives from:
Clergy
Leading local businesses
Chamber of Commerce
Better Business Bureau
Senior Core of Retired Executives (SCORE)
Retired doctors or health care professionals
Geriatric physicians
AARP
Retired teachers
Jaycees
Kiwanis
Federation of Women's Clubs
Public Housing Authority
Mayor's office
City/Town Council
Retired Senior Volunteer Program (RSVP)
Area Agency on Aging
Senior centers
Media
The S.A.L.T. Council will contact seniors in the community to conduct a survey to determine what needs this population has. Using the collected information, the S.A.L.T. Council will develop activities and programs to address these needs.
What Crime Prevention Techniques Does TRIAD Suggest
Crime prevention presentations are a core feature of the TRIAD organization. Law enforcement representatives will keep the SALT Council updated on the latest frauds being committed in the area. They can suggest alternative behavior to reduce the chances of becoming a victim. For example, social security checks are often stolen from mailboxes. Switching to a direct deposit will eliminate that robbery situation. TRIAD volunteers can help seniors make that transition.
TRIAD partnerships can reduce elder abuse by establishing buddy networks. Each partner would be responsible for checking in regularly on their buddy. If abuse is suspected, TRIAD volunteers can help file a report and get help for the victim.
Many times seniors have a more considerable fear that they will be victims of a crime than local statistics show to be true. Educating the elderly about situations they can avoid and prevent crime often gives them a sense of empowerment.
The periodic surveys will help the council keep a handle on the current problems, whether actual crimes or the feeling of fear. Then, the education programs and assistance TRIAD can provide are based on local area seniors' needs. Programs that are in place in some areas can be adapted to fit local necessities. Rural and urban TRIAD programs will differ in some topics, but not in others.
Senior TRIADs Summary
If you are interested in becoming involved in a TRIAD partnership for seniors, contact your local Area Agency on Aging or law enforcement office for more details. May you find it as rewarding as I did.