A new study points to a possibility for the still obscure cause of Alzheimer's disease – fungal cells growing in the neurons. Many researchers believe microbial organisms play a large role in the disease, which affects at least 40 million Americans. Fungi have been proposed as a cause for the first time by a team of Spanish researchers at the Autonomous University of Madrid, led by Luis Carrasco.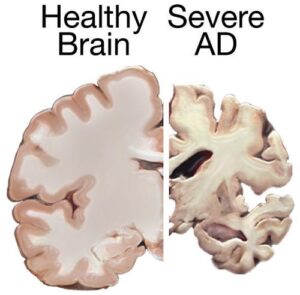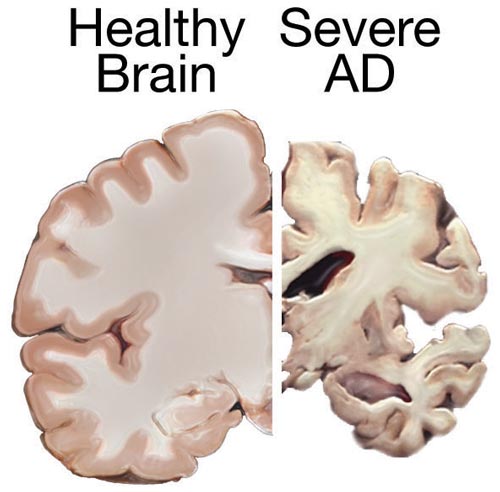 The research team's paper, published in Scientific Reports, details a study in which they examined brain tissue samples of Alzheimer's brain donors and Alzheimer's-free control subjects. The brains and blood vessels of 14 Alzheimer's patients were found to be infected with fungi. By contrast, none of the Alzheimer's-free brains were infected. The findings raise the possibility that fungal infection can be identified as a risk factor. Alzheimer's can perhaps also be targeted with antifungal treatment.
A fungal cause seems to fit with many symptoms of Alzheimer's. The slow progression of the disease is characteristic of fungal infections. Fungi create inflammation, which is present in Alzheimer's patients. Damaged blood vessels observed in Alzheimer's patients may be caused by growing fungi as well.
Dr. Carrasco and his team pointed out that the fungi may be the result, not the cause, of Alzheimer's. Patients with Alzheimer's often have weakened immune systems and may be more susceptible to infective pathogens. Changes in diet or hygiene could leave Alzheimer's patients more exposed to fungi. The disease also weakens the blood-brain barrier, opening the brain to toxins.
Is there finally an answer to what causes Alzheimer's? It's too early to tell. More research needs to be done on this development before a conclusive result can be reached. The study was only observational, and Carrasco's team says that clinical trials of anti-fungal drugs are the next logical step.