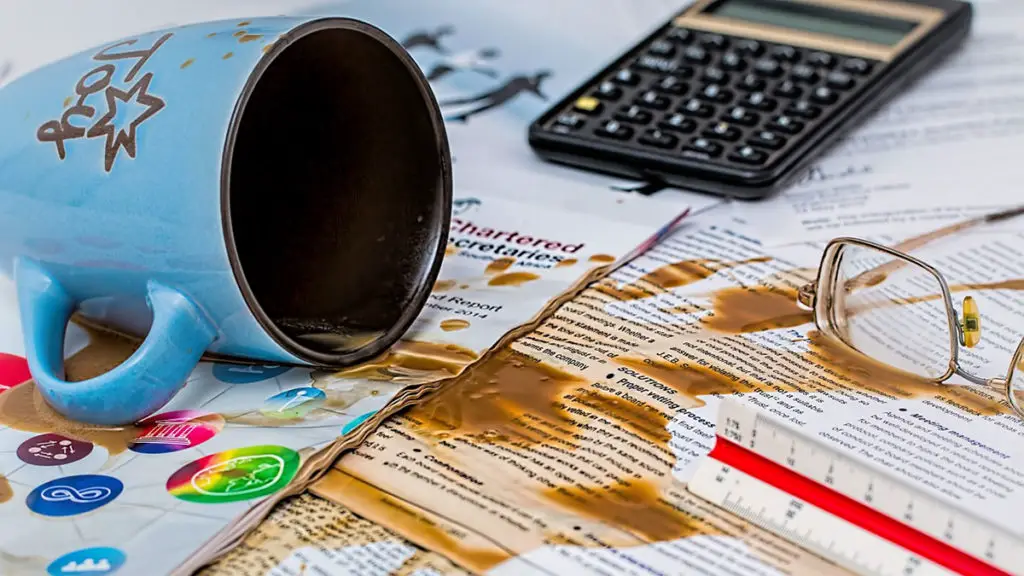 In all my years working with older adults, I have seen no activity as important or social as dining. For those with unsteady hands, however, drinking can be a challenge. This is where spill proof cups come in.
Food brings people together. It's the table where memories are relived, advice is dispensed, and stories of the day's happenings are shared. Meals easily serve as a bonding time for all who are seated around the board.
However, it can serve as something of a disruption to spill a drink all over the table, oneself, or worse, all over somebody else. Aside from the halt that brings to conversation, it can also be profoundly embarrassing.
For many though, they simply can't help it. As one gets older their susceptibility to several health issues increases, and for many, pain, essential tremors, poor range of motion, or just weakness can severely limit their ability to drink out of a regular mug or cup with ease. For these people, when they try, they're liable to end up spilling their coffee all over themselves or all over elsewhere.
Spilling drinks is also common for everyone else. One British study found that Brits spill drinks, have food mishaps, or trip 100 times a year. Many adults might be better suited to carrying their cups different (from the top), but this isn't suitable for every situation.
Thankfully, there are options out there to assist. If you or your loved one are struggling with crippling arthritis, Parkinson's, muscular dystrophy, or some other type of condition that is keeping them from being able to drink without risk of spillage, check out some of the following products that are generally considered to be spill proof cups – or close to it.
While most of these products listed below are from Amazon, you can also visit Wright Stuff for other options. They specialize in adaptive products for seniors and people with disabilities.
1) Granny Jo Products Dignity Mug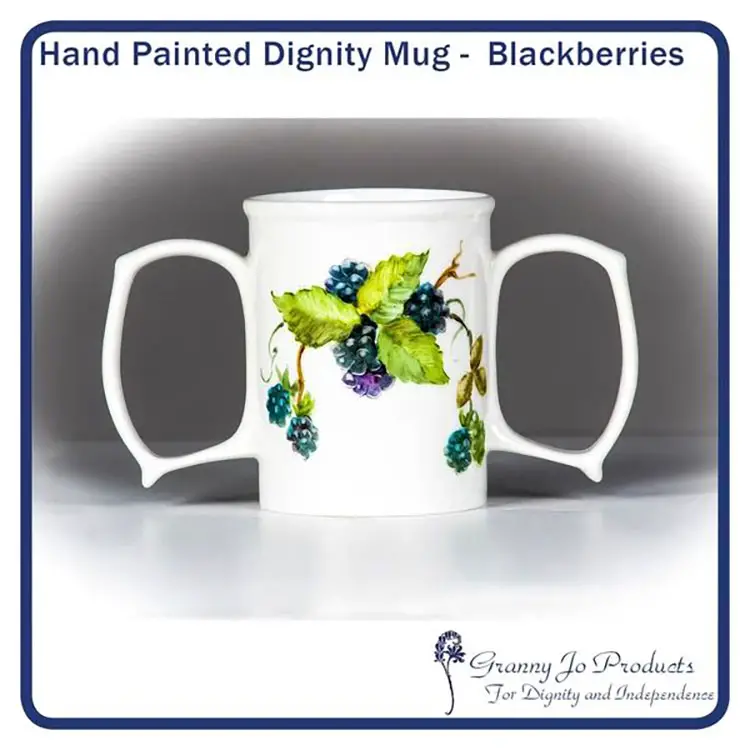 At $11, the painted dignity mug is hard to beat. It's a two-handle design that lets you get your whole hand on each handle comfortably. The nature of the handles means that there are a number of ways that one can hold these mugs as well. The handles can either be gripped traditionally, or the fingers can be threaded through the hole of the handle to grasp the mug body itself.
This gives the user a bit of versatility when it comes to finding an option that works the best for them with their current condition. This is a traditional ceramic mug, meaning it's both microwave and dishwasher safe, and does well serving as a source of hot coffee.
It holds 8oz of fluid. While that's not a lot, the limited capacity helps keep the cup to a manageable weight.
2) The Munchkin Miracle Sippy
While technically marketed toward toddlers, they have a "general population" look to them. These no-spill cups do a fantastic job of keeping liquid from getting all over the table if they're tipped over. If it's dropped from the table to the floor, it will let out a small splat, but you won't have to worry about an entire mug of Ensure going all over the place.
Advantages of this cup are that it has a large diameter, making it easier to grab with arthritic hands. It has a textured band around the waist of the cup to assist with gripping. Regardless of how one picks it up, it can be drunk from any side of the rim as well, helping to make this a great option for those who find difficulty in finding the right spot of a cup to drink from.
It's dishwasher safe, BPA free, easy to clean, and can hold a total of 14 oz of whatever you want to put in it as well, though I would recommend sticking with cold beverages rather than items such as hot coffee.
3) The Munchkin Miracle Tritan Bottle
Another product from Muchkin, this is a great no-spill water bottle for older adults. The best part about this cup is that it doesn't look like a sippy cup. Somebody could easily take this bottle with them to the gym, a physical therapy appointment, or even as one is riding around town without feeling as if they are broadcasting to the world that they need to drink out of specialized containers.
To assist in picking up the mug, there's a rubberized grip in the center that will help one's fingers to hang on to the mug, and to make things as easy as possible for drinking, one can drink out of this from 360 degrees.
It doesn't matter which side of the lid reaches your lips first, you'll still be able to drink. This bottle holds 24oz as well, so if you're looking for a mug that will let you take a respectable amount of water to the park with you, this is it.
4) Kirimon Flow Control Spill Proof Mug
kirimon Flow Control Spill Proof Cup with Two Style Lids - Spill-Resistant, Leak-Proof,Break-Proof Feeding Cup for Elderly,Disabled and Adults
ღ【Ideal Leakproof Cup】: Designed to be suitable for all ages, making hot and cold drinks virtually 100% spill-proof.This feeding cup is designed with an angled spout facilitate ease of use,the unique lid enables flow control and prevents spills if the cup is tipped over.Totally based on their special needs, drinking aid for children, elderly, disabled & handicapped
ღ【Two Specially Designed Lids】: It has one conventional feeding spout and another anti-splash lid that helps reduce swallowing air.flow-controlled hole makes drinking easy.two different cup mouth used for liquids and porridge
This cup may be small, but it does a good job of keeping drinks inside rather than out and on the table. For those who aren't concerned with its readily apparent sippy cup design, this may be a great choice. A straw/spout style screw-on lid is used for this one and it utilizes a spill-proof design so that even if the cup is knocked over you don't have to worry about liquids going everywhere.
If you're on a liquid diet, this cup also contains a "food" lid that can be screwed on, allowing the user to drink blended foods out of it as well. One can even drink out of this mug while laying down without having to worry about liquid pouring out all over one's face.
The cup is BPA-free, and both dishwasher and freezer safe.
5) Grosmimi Vacuum Insulated Sippy Cup
Available in a wide range of colors, this metallic mug includes a built-in straw and a two handle design to allow the user to grip it with confidence as they drink what's inside without having to tilt their head back. This makes it perfect for those with neck pain who have a hard time engaging in such a motion, or for those who have a hard time drinking with only one hand as well.
Whether you shake this mug, or it drops on the ground, it's designed so that fluid won't end up leaking all over the place either. In short, this is a great design that is well worth looking into.
6) Dual-handled Mug
Perhaps you're simply looking for a no-frills design that will help you to better control your cup of coffee in the morning as you read the day's paper. If that's what you're searching for, then check out this dual-handled mug available on Amazon. In fact, this simple design is standard and available most anywhere.
The ability to raise your mug with both hands will greatly help to reduce the amount of spillage that takes place if you struggle with weakness or hand tremors.
This model is dishwasher and microwave safe.
7) Sammons Preston Nosey Cup Cut Out
This is the perfect option for those who are struggling with neck pain or difficulty swallowing which causes them to cough and spill liquid all over the place. There's a cut out on one side of the cup that allows the nose to nest inside as one takes a drink.
As the person then drinks, they don't have to tilt their neck back as far to drain the glass. The result is less choking, less spilling, less pain, and more liquid intake. That's not a bad set of traits for all of ten dollars.
Furthermore, this glass has a series of inscribed measuring lines on it so that you can ensure your family member is getting enough fluids, it doesn't shatter easily, and it's both BPA-free and dishwasher safe.
8) Gudugudu Nosey Cup
GUDUGUDU Nosey cup silicone (5oz&8oz) Combo,Nosey cups for adults, Help the elderly、neckinjuries crowd unable to raise their heads to drink water,dysphagia cups,easy drink cups for elderly
Nosey cups for adults,drinking cups for elderly,handicap cup,handicap drinking cups,weighted cups for parkinsons,special needs cups,The "U" cut design on the cup fits the bridge of the nose perfectly, They no more need to raise their head up during drinking water or juice, and help to prevent choking
nosey cup is made of high-quality silicone,Microwave and dishwasher safe, BPA free polypropylene ;There are grooves on the wall of the nosy cup No-Slip Easy Grip Cup
This version of a nosey cup does the exact same thing as the Sammons Preston version, only in a silicone design rather than a hard plastic. This gives the outside of the cup a "grippier" feel and makes for a softer impact against the bridge of the nose for those who struggle with tremors.
However, being that they are made of silicone, this author doesn't believe it would be a wise decision to place hot beverages – such as coffee – inside of these, as leaching from the chemicals within the cup into the drink may be able to occur.
9) HealthSmart Duo Beverage Grip Handle
If you've collected quite the array of coffee mugs over the years from your travels and from other important memories in your life, and you still want to hang on to the memories every morning, this grip handle serves as a great way to give you the best of both worlds.
Not only does it permit one to still drink out of their favorite coffee mug, but it allows them to do it with much better control of the mug throughout the entire path from table to mouth so that spillage and risk of dropping is kept to a minimum.
If going out to eat at a restaurant, this can easily be stowed away inside a purse or bag as well, enabling one to drink a cup of hot coffee while out with family or friends without the fear of spilling your drink all over yourself or others.
10) Mighty Mug
If perhaps it's not the act of raising your drink up to your mouth that is prone to cause spillage, but instead the risk of knocking the mug off the table, you may be interested in the Mighty Mug. This mug has a small suction on the bottom of it that causes it to seat firmly on the table when it is set down.
Knocking it from the side will not be enough to tilt the mug over to spill the contents, as the suction device is designed to only release if the mug is lifted straight up. Unless you do that, your mug will be planted firmly on the table.
For anybody who has a problem with regularly knocking their drink all over the table as they use their fork, reach for a dish, or as they pass something off, this may be a mug worth considering.
It holds 16 oz worth of fluid, comes in a wide array of color options, and looks like a regular travel mug. There's nothing about this inconspicuous mug that tells the world it serves any purpose other than to hold your drink.
11) SP Ableware Hand to Hand Mug
This lightweight little mug makes for a great addition to the cabinet of anyone who is struggling with rheumatoid arthritis in their hands. The ribbed design along the length of the body allows the fingers to better grip the mug as it is being picked up and the handle is large enough to allow multiple fingers in relatively comfortably.
The lightweight of this mug also means that there's minimal effort needed to raise it to one's mouth. While the mug is double-walled, meaning it's going to insulate one's hands against extremes of temperatures, the mug is made from ABS plastic – something to consider if you're concerned about the possibility of microplastics leaching into a hot cup of coffee.
12) Arthro Tumbs Up Cup
If you're looking for an ergonomic design that's perfect for those with bad wrist arthritis, hand pain, or hand weakness, you may want to give the Arthro Thumbs Up Cup a look over. The ergonomic double handle design helps make it easier to bring it to your mouth, and the addition of the thumb rests means you'll be able to use the strength of your thumbs to bring your mug up to your mouth as well.
It serves great as a coffee mug early in the morning, as it's double-walled to keep you from burning your hands and is both dishwasher and microwave safe.
Parting Sips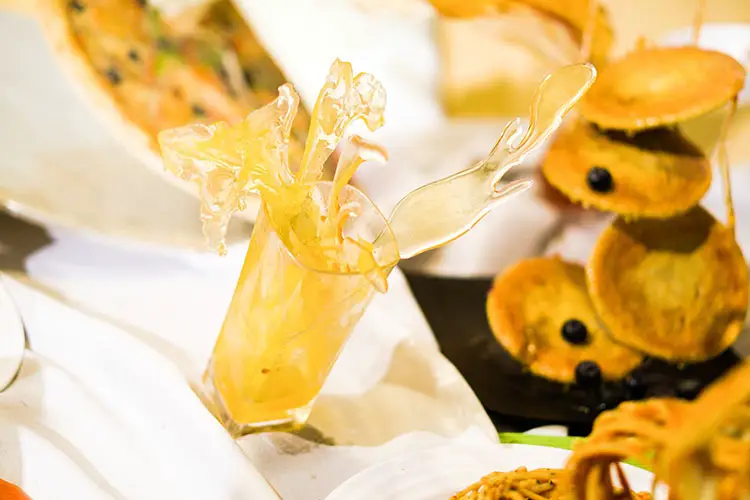 It can be something of a challenge to figure out new ways to drink once a problem begins, but thankfully, there are workarounds on the market that will help one to overcome such an obstacle. Drinking enough fluids throughout the day is still important, and who doesn't love a good cup of dark roast?
Hopefully, the above list of products has demonstrated to you that there are options out there to keep drinking the fluids you or a loved one needs should life throw you something of a curveball.
What are your thoughts on the subject? Have you had the opportunity to try any of the above products? Which ones do you recommend? Are there other tips or products available that we didn't list? Let us know in the comments below!