PEMF therapy is known to have positive results on many people, but do the effects still hold for seniors?
Old age can affect many of the day-to-day activities, from simple tasks like walking to more physically challenging tasks like moving heavy objects. Our bodies undergo many changes with respect to the various life processes. Let's first see, what are the various problems faced by the seniors or old age people?
With old age, problems like joint pains, muscle stiffness, and difficulty in daily activities are just a few of the difficulties faced by senior individuals. PEMF therapy can help with all of these problems.
How PEMF Therapy Devices Work
PEMF stands for Pulsed Electromagnetic Field. PEMF therapy involves sending magnetic energy into the body through a PEMF machine. That energy is sent as waves that interact with the body's natural magnetic field in a way that improves and accelerates healing.
In a healthcare practitioner's office, a PEMF device is often a full-body mat. The patient lays down on the mat and the doctor, therapist, or other healthcare practitioner administers treatment.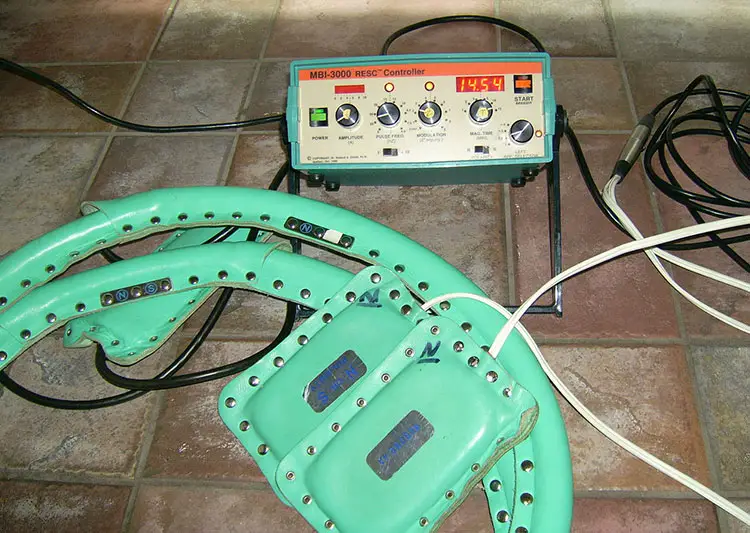 The doctor may also advise that the patient use an at-home PEMF device. These are typically smaller in size, scope, and power. They should be used with advance clinical guidance. Speak with your doctor before buying one for at-home use.
Medicare covers Electromagnetic Therapy in limited cases. They argue that the treatment has not been established (despite many studies to the contrary). Most private insurers take the same argument and deny coverage.
People who want an at-home PEMF device have to pay for it out of pocket. Unfortunately, they are expensive.
Even SentientLight LLC, maker of the Sentient Element, deemed an affordable and portable PEMF device, costs thousands of dollars.
If the person has the money for it, however, the unit allows the user to choose from long, low-intensity sessions to short, deep penetrating high-intensity sessions or anything in-between.
How PEMF Therapy Helps Seniors
Note: If you are considering PEMF treatment, consult your physician first. Your physician can help you understand how the therapy and guide you in the use of your machine. If not used properly, the device can actually increase pain when used too often or at too high an intensity.
PEMF therapy is an otherwise secure, non-invasive method of reducing inflammation, pain, and discomfort. It can be used to improve and supplement other medical treatments. PEMF can be thought of as a whole-body battery recharger.
The following are ways PEMF therapy can help older adults:
More Energy – PEMF therapy can improve energy, make you feel more flexible, stronger, and have a better range of motion. By destroying dead cells and recharging functioning ones, PEMF therapy treats cellular dysfunction that exists throughout the body.
Stem Cell Generation – The therapy naturally encourages the generation of stem cells, which facilitates quicker, complete, and, more thorough recovery.
Improved Diabetes and Blood Pressure – PEMF therapy can improve the lives of people with diabetic polyneuropathy and high blood pressure. The therapy has been shown to ease the pain and improve distal latency and nerve conduction velocity.
Osteoarthritis Treatment – Pulsed electromagnetic field therapy has shown positive results on the stiffness, pain, and function associated with osteoarthritis.
Coronary Artery Circulation – The therapy preserves cardiac systolic function and flow-mediated dilation.
Cellular Energy – Cellular energy (depleted cell's batteries) is recharged by PEMF therapy. The body's cells work more effectively thanks to the improved cell power. Some claim to feel more refreshed and relaxed after receiving PEMF therapy.
Pain Reduction – The therapy can used to treat pain without the use of potent steroids or NSAIDS, which have a multitude of adverse effects.
Bone Repair – PEMF therapy helps fortify bones and speed up the recovery of damaged and broken bones.
Faster Healing – PEMF therapy will hasten the healing process following surgery and also help the body be better prepared for it. Studies have proven the effectiveness, particularly with tendon-to-bone healing.
Better Brain Chemistry– PEMF treatment is used to treat neurological disorders as it can balance brain chemistry and enhance cognitive processes. This is why some argue that it can help with anxiety, sadness, and brain fog.
Dementia Improvement – PEMF therapy has been studied on rats with Streptozotocin (STZ)-induced dementia with latency reduced by 66%.
PEMF Therapy and Anti-Aging Effects
Some claim that PEMF therapy can help slow the effects of aging and lower the possibility of cell dysfunction, but (so far) few studies confirm this claim. The logic behind it makes sense, however. Our cells age with our bodies, and cellular health is improved generally through the therapy. Magnetic energy is sent into the body during PEMF therapy through the PEMF device. The inherent magnetic field of your body and these energy waves aid in healing.
Summary
Pulsed electromagnetic field therapy can be extremely effective, whether you're trying to treat an illness or a wound that isn't healing. It is advised for those in good health who make an effort to maintain a healthy body and mind, particularly as we age and begin to struggle with doing the various chores. PEMF therapy has the potential to help many of these individuals.
Additional References:
The use of pulsed electromagnetic fields with complex modulation in the treatment of patients with diabetic polyneuropathy: https://pubmed.ncbi.nlm.nih.gov/14635988/
The effect of pulsed electromagnetic fields in the treatment of cervical osteoarthritis: a randomized, double-blind, sham-controlled trial: https://pubmed.ncbi.nlm.nih.gov/15986086/