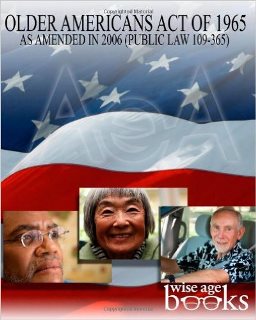 President Obama recently reauthorized the Older Americans Act Reauthorization Act of 2016. The act re-signs into law and updates the Older Americans Act of 1965 (OAA). The new OAA is valid for three years.
The goal of the act is to help seniors live as independently as possible in their communities. The OAA funds essential services for older adults, including:
Senior Centers
Transportation
Caregiver Support
Meals
Health Promotion
Enrollment in Benefits
Falls Prevention
Disease Prevention
The OAA also highlights economic welfare, elder justice and legal services, and modernizing senior centers. The 2016 version of the OAA supports research for programs that address the economic needs of older adults.
The bill recognizes the importance of Aging and Disability Resource Centers – public and private long-term care networks that give older adults counseling and access to services. Language in the bill highlights the importance of information and referral.
You can access the text of the bill here.