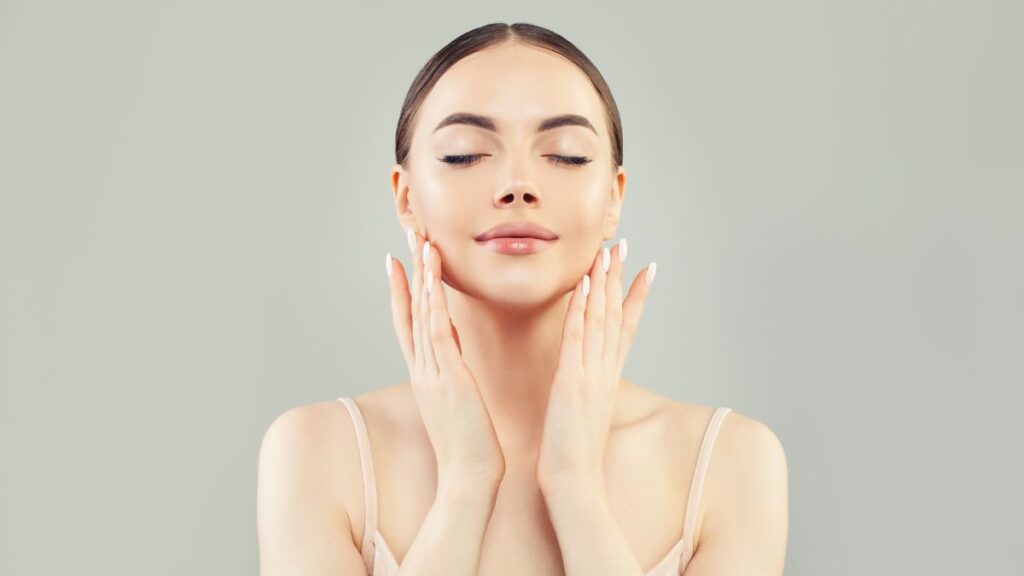 If you're obsessed with skincare, you're certainly well aware of the contentious online debates around some of the most well-liked products available. If there is a conversation over a favorite cult item to be had, whether on Reddit or in the review sections of Amazon, both factions will come out and make sure you know their perspectives.
The same is true of CeraVe, a popular skincare product on the internet. So, is CeraVe good or bad for your skin? How does CeraVe work? Do dermatologists recommend CeraVe?
This article is a complementary one to our discussion on whether Cetaphil is good or bad for your skin.
Why Is CeraVe So Popular?
CeraVe moisturizer is intensely moisturizing and reasonably priced. This moisturizer is a lifesaver since it contains ceramides and hyaluronic acid to moisturize while also assisting in the restoration of a compromised skin barrier. Additionally, you may use it from your head to your toes.
This moisturizer also gets rave reviews on Amazon. Customers gush about how moisturizing but lightweight this cream is, whether they have delicate skin, dry skin, or acne-prone skin. Others claim that they prefer CeraVe over a popular drugstore brand like Cetaphil.
Sale
Hyaluronic acid, ceramides, and MVE technology deliver the highest hydration level in the moisturizer. It has a thick, velvety texture that keeps the skin feeling silky. The moisturizer is readily absorbed, giving skin a softened appearance without leaving a slimy or sticky sensation.
Ceramides are lipids that are organically present in the skin and comprise 50% of the skin barrier's lipids. Three crucial ceramides (1, 3, and 6-II) are included in this CeraVe product's formulation to support restoring and maintaining the skin's natural barrier.
A lack of ceramides in the skin is frequently linked to dry skin, which can be irritating and appear flaky. However, studies demonstrated that CeraVe increased the skin's ceramide levels only after using it for four weeks. Therefore, people love this product, which is popular due to its brilliant hydration properties using natural elements.
Do celebrities use CeraVe?
Not just skin care specialists adore CeraVe. Several famous people and celebrities are supporters of the company. According to rumors, Blake Lively adores CeraVe SPF, and Olivia Wilde is an ardent CeraVe user. Above all else, every item in the portfolio is priced at around $25, and none of the products are problematic.
CeraVe products might not be the most luxurious to use or have the loveliest packaging. However, they perform miracles, which is more than can be claimed for certain products that cost three times as much. The company makes products that help to safeguard and repair the skin's natural defenses so that irritation, dryness, and even breakouts stay away.
Does CeraVe Really Work?
It would not be easy to talk to a dermatologist for 20 minutes without them mentioning CeraVe. This brand was created by dermatologists and launched in 2005 to focus on a straightforward regimen that enhances the skin's barrier.
Three vital ceramides, lipids that are naturally present in the top layer of skin and prevent water loss and safeguard and moisturize the skin's barrier, are included in every product. Other moisturizing ingredients like hyaluronic acid and calming niacinamide frequently complete the component lists.
CeraVe's attractiveness resides in its effectiveness, even if the products don't have the cosmetic appeal of other online favorites like Glossier and Tatcha. Its straightforward components are reflected in the straightforward package, but when combined, they make a powerful cream.
Understandably, you have to gush over a skincare product when you find one that genuinely works for you. As a result, when numerous customers praise a single item online, the fascination might propel the brand to iconic status. CeraVe is one such skincare brand.
Sale
This brand is worth knowing about because it's gentle enough to work for most skin types and problems. It is so well-liked that the company has garnered 31 awards for its skincare line and counts many reviewers and beauty professionals among its devotees, including Lucy Partington, the beauty editor of Stylist. She especially adores the SA Smoothing Cleanser. These awards testify to the efficacy of the product and show that the product works.
Do Dermatologists Really Recommend It?
CeraVe started with the goal of offering therapeutic skincare to everyone before growing to be the well-known brand it is today. During their early study with dermatologists, the main skin barrier elements, ceramides, were insufficient in skin diseases such as acne, eczema, psoriasis, and dry skin, resulting in a weakened skin barrier.
Consequently, the firm made it a goal to collaborate with top dermatologists to develop a skincare line designed exclusively for those with persistent skin disorders to re-establish the skin barrier. That's what they did, too.
CeraVe was formerly a component of a pharmaceutical business with a dermatology-specific emphasis. Since its launch, the company has stuck to its formula-first mentality, favoring a high-quality, reasonably priced product over pricey, flashy packaging. This is why it has become a popular choice among many, and dermatologists also recommend CeraVe to their patients.
Is CeraVe Better than Other Brands?
CeraVe is among the top dermatologist-recommended skincare brands, and the founders created the company in collaboration with dermatologists. A combination of three crucial ceramides (ceramides 1, 3, and 6-II) along with fatty acids and other lipids is used in the formulation of CeraVe products, which are based on dermatological research and work to repair the skin's natural barrier.
Additionally, several of their products release moisturizing elements throughout 24 hours, thanks to the ground-breaking Multivesicular Emulsion Technology (MVE), which helps to keep skin moisturized all day.
All CeraVe products are reasonably priced and accessible at the most significant retail locations. As a result, dermatologists recommend CeraVe skincare products, and these products are a convenient choice for consumers looking for high-quality items without a prescription. Therefore, people consider CeraVe a superior brand compared to other options in the market.
CeraVe for Different Ages
Your skin continually loses essential elements as you age, which can cause outward indications of aging by reducing your skin's suppleness and moisture content. With an efficient anti-aging skin care program, you may improve your skin's look by addressing several common issues, such as dullness, fine lines, creases, blotchy skin, and dryness.
A healthy skin care routine starts with carefully selecting the ideal multipurpose items to support beautiful, younger-looking skin, from moisturizers to serums. Moreover, the product should also resonate with your age.
Seniors
Sale
CeraVe produces different options for senior citizens over the age of 55. An anti-aging skin care regimen can benefit anybody, regardless of age. However, elderly adults may benefit the most from CeraVe products for seniors. These are made for all skin types and can be helpful for anybody who wants to enhance the complexion of their skin, including obvious changes brought on by the aging process.
Teenagers
Sale
Acne is one frequent occurrence. Acne can occur at any age; it often starts in the teenage years, with over 85% of persons aged 12 to 24 reporting at least mild acne. The teenage body and skin adapt to change as youngsters grow and hormone levels rise. Therefore, CeraVe offers specialized solutions for teenagers, and these creams can offer clean and silky skin.
Is CeraVe Good for Pimples?
While everyone occasionally gets a pimple or two, acne may be a serious chronic condition marked by many whiteheads, blackheads, pimples, or even uncomfortable cysts. Therefore, you can CeraVe creams and acne solutions for teenagers. These work best with younger skins and offer brilliant results within four weeks of the first application.
CeraVe Alternatives
Ceramedx is the closest alternative for CeraVe. This brand is appropriate for all skin types. However, its highly hydrating lotion is aimed toward dry skin. It includes the same humectants (glycerin and hyaluronic acid) as CeraVe and ceramides (derived from plants).
CERAMEDX - Ultra Moisturizing Natural Ceramide Cream Unscented for Dry, Sensitive Skin (6 oz.)
LOTION FOR DRY SKIN: This fragrance-free, intensive dry skin moisturizer for body relieves, soothes and protects sensitive skin, and even the most severely dry skin. Formulated with hyaluronic acid and shea butter for dry skin relief.
Hand, Face, and Body Lotion: Used regularly each morning and night, it restores skin to its optimum condition by locking in essential moisture and forming a long-lasting protective barrier. Perfume-free, non-sticky, and mild enough for sensitive skin.
Paula's Choice is another excellent CeraVe substitute since it has several elements that hydrate and nourish the skin. It gives skin a hydrated appearance and plumping. Glycerin, ceramides, and mineral electrolytes, including calcium, potassium, and magnesium, are all present in it. Additionally, it lacks substances that could irritate people.
Pixi Rose is yet another alternative. Ceramides are present in the drugstore moisturizer Pixi Rose, although they might not be good for people with sensitive skin or illnesses like eczema. Additionally, it includes glycerin as a humectant and many hydrating substances. Before making a purchase, please review the ingredient list to rule out any potential sensitivities.
Summary
All CeraVe products are made with ceramides to aid in restoring the skin's barrier, which aids in moisture retention and barrier function against irritants. Hyaluronic acid, one of the most potent and essential elements that a moisturizer for oily skin must include, makes CeraVe the finest moisturizer for oily skin. As a result, it can prevent clogging open pores after moisturizing.
CeraVe Skincare was created in collaboration with dermatologists and offers products for various skin types, including sensitive, dry, oily, and acne-prone skin. You can also find the "National Eczema Association (NEA) Seal of Acceptance" on the lid of this skincare product.
CeraVe products are allergy-tested and are completely fragrance-free, paraben-free, and non-comedogenic. Moreover, even dermatologists recommend it for well-hydrated skin, even during the harsher winter months. Therefore, regardless of skin type, you can use it and reap the amazing benefits praised by customers and dermatologists worldwide.