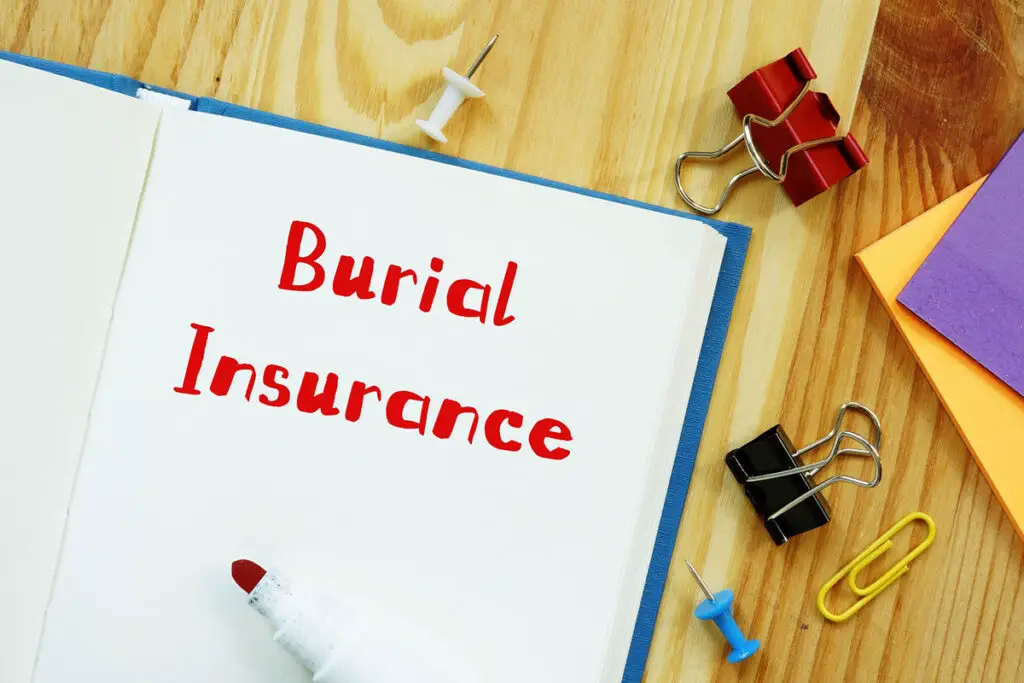 Insurance of any type is expensive. Buying burial insurance for seniors could just be one more expense on top of others. Is it worth it?
Have you ever imagined how your family will bear your burial costs after death? We talk about that because the cost of final expenses has increased much more than you may have expected in the past few years. So, if your family is not solvent, it will be challenging for them to bear your funeral expenses.
I've seen the challenges of paying for burial costs after a person dies. Burials can be costly. Often low-income families will need to seek General Assistance help from towns and cities to cover the costs.
The situation will be worse if you leave any debts. Considering the problems, you may be thinking about: Is burial insurance a good deal, especially if you are over 50 and have some health issues?
Well, having burial insurance even after 50 years old will give your family the money that they need to pay off to complete your funeral properly. Even this money can be used to pay off your left debts.
To know more in-depth details about burial insurance, continue reading the context.
Is Burial Insurance for Seniors a Good Deal?
Burial insurance is generally good deal for some people. Most burial insurance companies approve insurers regardless of age, even if you are over 50 and have different health issues. With a small monthly investment ranging from $50 to $100 depending on your age, your family will get an advantage of $1,000 to $35,000 after your death.
Along with that, there are various reasons why burial insurance is a good deal for anyone. Below, we have explained some significant reasons that will help you understand the advantages of buying burial insurance.
Ideal for Insurer with Poor Health
The immune system of humans decays gradually with age. So, it is obvious that older people will be affected by different chronic diseases sooner or later. For that reason, it will be hard for them to qualify for regular insurance policies.
In that case, burial insurance plays a crucial role for people with poor health. No matter if insurers have serious health conditions such as HIV, AID, ARC, kidney disease, heart disease, thermal disease, dementia, cancer, coronary artery, or lung disease, they can apply for burial insurance.
No Medical Exam Required
If you are looking for an ideal policy that will provide funeral expenses to your family after your death, burial insurance will be the right choice. This is because burial insurance is much easier to qualify for than any other insurance policy.
For example, you don't have to qualify for any medical test, meaning people with any health condition will likely apply for burial insurance. However, the insurers will be asked about age, tobacco use, and health conditions to estimate the policy coverage.
Affordability
It is not unbelievable that some seniors can't afford insurance policies over $25,000. In that case, burial insurance can be a trump card for seniors, allowing them to choose different options sufficient to cover their final expenses.
It allows insurers to pay $40 to $50 a month, which will be a large amount after a certain time. The good thing is that the amount will be enough to defray anyone's funeral expenses.
Cash Value
The most useful aspect of burial insurance is its increasing cash value. Typically, it is a saving interest that will build up in your policy over time to be a large amount. If you need money at any time, you can withdraw the extra money that increases against your deposit.
Most burial insurance companies advise withdrawing the cash value in case of any emergency. The reason is that determining when older people need money is very difficult, especially for those who have different health issues.
Pay Off Burial Expense and Debt
The main purpose of purchasing burial insurance is to support the family members in paying off the burial and funeral expenses. Apart from that, the excess money from the policy can be used to pay off medical bills. This way, the insurer's family members won't have to encounter any trouble arranging money.
Additionally, if the insurers leave any debt, the burial money can be used to pay off the debt. However, it is also possible to divide the remaining burial policy money among the family members.
Get Permanent Coverage
Whenever you buy a burial insurance policy, it will not expire until your death. Even the coverage amount won't fluctuate if you pay the premium on time. That means your family or loved one will get the full coverage money at the right time to pay off your burial expenses after your death.
So, your family doesn't have to be concerned about how they will bear the burial cost when you pass away. The burial insurance policy allows you to arrange your own burial expenses while alive.
Choose Any Beneficiary
Most insurance policies require choosing a close relative as a beneficiary. In that case, a burial insurance policy allows you to select any beneficiary you wish. The beneficiary can be your friend, family member, loved one, charity organization, or funeral home; there is no restriction.
In most cases, insurers avoid choosing beneficiaries from family members to prevent financial conflicts. However, if you don't have any family members or friends, you can also choose a charity organization to complete your final ceremonies.
Tax-Free Policy
Unlike any insurance policy, a burial insurance policy doesn't cut any tax from your account. It allows insurers to put aside funds for burial expenses without tax deducting. That means your beneficiary will receive the entire coverage amount to spend on your burial activities.
Another good thing is that burial insurance doesn't deduct any additional charges from the insurers' accounts. Depending on your monthly premium and cash value, your beneficiary will get a good amount after your death.
What Are Different Types of Burial Insurance?
Most burial insurance companies offer two primary types of burial insurance. Both insurance policies provide different advantages, considering the insurers' conditions. Below we have made a brief discussion about these burial insurance types.
●     Simplified Issue Burial Insurance
People of all ages can apply for simplified issue burial insurance without having any medical tests or lengthy application processes. Even the insurer won't have to complete any physical exam, just required to answer some questions, including medical history.
After reviewing your answers, insurance companies will determine whether you are ideal for the policy. Most insurance companies take a few minutes to approve an insurer. Compared to other types of burial insurance, simplified issue burial insurance is usually cheaper but allows beneficiaries to receive higher advantages.
●     Guaranteed Issue Burial Insurance
In guaranteed issue burial insurance, insurers won't be asked any medical questions. Regardless of any medical issues, insurers will be approved for the policy. This is because guaranteed issue burial insurance will cost significantly much higher.
Apart from that, this policy has a mandatory waiting period to pay off the full coverage. For example, if you die due to a natural cause before the waiting period, your beneficiary won't get the entire policy amount at once.
In that case, a portion of your coverage amount will be provided to your beneficiary. On the other hand, if you pass away by accident, even during the waiting period, your beneficiary will get the 100% coverage amount.
What Factors Are Related to Burial Insurance Costs?
As we said earlier, the cost of burial insurance is affordable for all classes of people. In general, this cost depends on several factors, including age, medical conditions, gender, and so on. Here in this section, we have illustrated the factors determining your burial insurance costs.
Age
Most burial insurance companies determine the premium coverage based on the insurer's age or age bracket. In the age bracket, people aged 50-55 will have to pay more than 40-50 years older people.
In general, the younger you are, the less you have to pay for coverage. This is because older people have a higher risk of dying at any time. For that, insurance companies charge more for premiums and attach different conditions.
Gender
As burial insurance rates depend on life expectancy, males and females will have to cost different premiums. Studies found that men usually have a shorter life expectancy than women.
For that, women pay lower premiums than men. This is because men are considered the higher risk of insurance, causing them to pay more premiums.
Health
Health conditions play an important role in determining how much you will have to pay for a burial insurance policy. Depending on your health condition, the insurance provider will set a fixed coverage.
If you have a bad health condition, you will need to spend money on burial insurance. On the other hand, people with good health will qualify for additional benefits in burial insurance costs.
Tobacco Use
Burial insurance companies usually charge higher premiums for tobacco users than non-tobacco users. This is because tobacco users have no guarantee when they will die. For that, insurance providers don't like to take risks by charging lower premiums.
However, if you have any records of taking tobacco before 12 months of purchasing a burial insurance policy, you will have to pay premiums more than a non-tobacco user.
Coverage Options
Burial insurance providers offer different coverage options for the insurers. You will have to pay more premiums if you purchase a burial insurance policy with more coverage. In that case, most insurance companies advise purchasing a policy with less coverage so that you can easily afford it.
Conclusion
When you die, your family or loved one will have to bear all your debts and burial expenses. These costs will be a burden on your family without your presence. In that case, burial insurance can be a good way to support your family even after your death to complete your final expenses.
However, you might have already figured out whether burial insurance is ideal for you. Typically, if you consider the benefits discussed above of having this policy, it is worth it. With a burial insurance policy, you can not only ensure your final expense will be completed properly but also keep your family happy, and they can focus instead on writing a fitting obituary instead of stressing over burial costs.